A Singaporean's guide to Moscow
The moment I stepped into Moscow's grounds, I fell in love. Towering skyscrapers juxtaposed against glittering neo-classical buildings; gardens looking close to perfect; locals dressed unapologetically in poppy colours and prints. As a history student, my first thought was: is this really where Soviet Russia once stood?
As a foreign tourist in Moscow, Russia, you'll suddenly be five again – you will lose yourself in the unfamiliar language, grand buildings, and networks linking small alleys to big streets. If you're longing to go back to being a child again, this is the city for you; here are 9 spots in Moscow that will bring back the spark of your childhood fantasies.
This article is part 1 of a 5-part series in which the TSL team is challenged by SONY to travel to London over land – no planes allowed! – while capturing our videos and images on a SONY Xperia XZ Premium.
1. Play Soviet-era arcade games at the Museum of Soviet Arcade Machines
We might have Timezone in Singapore, but Moscow's got the Museum of Soviet Arcade Machines, a place with an extensive collection of ~80 Soviet-era arcade games – and most of the machines are in working order.
Pay an entrance fee of 450 rubles (~S$10) and receive 15 "kopek" tokens (old Soviet-era coins) to play with the machines. You'll find single-player machines like shooting or car racing to multi-player ones like basketball or hockey foosball; instructions are all written in English (yay!) on a pamphlet you can grab from the counter.
Best part? All of them only require 1 token per game, and 15 are enough for a wholesome experience of the place.
Museum of Soviet Arcade Machines
Address: ul. Kuznetskiy Most, 12, Moskva 107031, Russia
Opening Hours: 11AM – 12:15AM daily
2. Take a day trip out to Izmailovo Kremlin, a village of vibrant backdrops
The Moscow Kremlin is famous, but it's packed with crowds throughout the year and you'll barely be able to get a photo without a random stranger photo-bombing you. So we decided to go to Izmailovo Kremlin instead, a lesser known fortress of churches, museums and interesting buildings.
The fairytale-like complex houses numerous odd museums like the Museum of Vodka, Museum of Chocolates, and the Museum of Bread, with a small entrance fee of 200 rubles (~S$4.60) each. There are various cafes that serve authentic Russian food as well.
Long story short, we ended up spending an entire day here. Don't be ashamed to ask your travel companion to be your photographer for the day; every single building here looks different from its neighbour and the abundance of colours will complete your insta-feed goals.
Izmailovo Kremlin
Address: Izmaylovskoye shosse, 73Zh, Moskva 105122, Russia,
Opening Hours: 9AM – 8PM
3. Hunt for antique treasures at The Vernissage Flea Market
We all know the feeling of adrenaline rush as kids on an Easter egg hunt or a casual treasure hunt. Reawaken those memories by heading over to the Vernissage Flea Market, a massive weekly fair for all things antique and vintage.
Here, you can find all kinds of goodies from vintage cameras, postcards and clothes, to handmade kitschy souvenirs like Russian dolls. If you're good at bargaining, some stall owners will give you up to half the original quoted prices off – it's a bargain compared to mainstream tourist shops in the heart of the city! I hustled and bought 2 shirts at 300 rubles (~S$7).
NOTE: Be careful to note your items' year of origin, if written anywhere. The Russian government does not allow antiques older than 100 years old to be taken out of the country, and they will check your belongings thoroughly at the airport.
Virnissage Flea Market
Address: Located within Izmailovo Kremlin
Opening Hours: 9AM – 8PM daily, but most active on the weekends
4. Window shop at GUM, a mall that lights up like a palace at night
Stretching out across The Red Square at 240 metres, GUM is Moscow's biggest shopping mall. I'd equate it to Singapore's Marina Bay Sands – housing over 100 world-famous luxury brands with plenty of posh dineries, this mall caters to the big spenders.
The enchanting glow of GUM by night
If you're not looking to blow cash on Moscow's luxury goods, take a look at the astounding architecture. The entire mall is brightly lit with sunlight through its glass roofs during the day, and come night it turns into a spectacular photospot illuminated by thousands of golden lights.
GUM
Address: Red Square, 3, Moskva 109012, Russia
Opening Hours: 10AM – 10PM daily
5. Skip the museums and view art in Moscow's metro stations
In what other city in the world would 44 metro stations be cultural heritage sites? It's easy to mistake some metro stations in Moscow as museums if not for the big red 'M' signs hanging on top of them.
With dazzling chandeliers, hundreds of bronze sculptures, marbled floors and gigantic domes scattered all around the Moscow metro network, you'll be awed by the city's love for va-va-voom even outside of enclosed museums. Be sure to check out Ploshchad Revolyutsii and Komsomolskaya Metro Stations, the creme of the crop.
6. Shop at Gastronomia Eliseevsky, Moscow's oldest grocery store
Gastronomia Eliseevsky is the oldest grocery store (opened in 1901) in Moscow, and it's the fanciest one around too. The ceiling is almost 3 storeys high and a gigantic chandelier hangs as its centrepiece; the walls are adorned with swirly whirly baroque-style patterns and gold paint.
This store is more of an attraction than a grocery for visitors. Nonetheless it's worth a visit if you want to check out the finest collection of hard liquor in a single room. Rum, gin, tequila, absinthe… you name it, they have it. Local Muscovites say that they've always had luck finding specific items unavailable in other stores, like Veda Vodka or an endless supply of caviar.
Gastronomia Eliseevsky
Address: ul. Tverskaya, 14, Moskva 125009, Russia
7. Dine for cheap in a fantastically-themed cafeteria chain with air balloons
A fancier version of IKEA's food court, Grabli is a popular cafeteria chain that prides itself in showcasing the most enchanting interiors whilst not compromising on the quality of its food. We hit up Grabli's store in the Central Children's Store, just 800 metres away from The Red Square.
Sky-high ceilings, twinkling lights, hanging air balloons, a moving air balloon, a gigantic skeleton of an airship, and green foliage spread across 2 storeys? That's a whole lot of deco for a cafeteria – and you'll hardly believe that you can afford a meal here ranging from $10 to $20 per person.
Grab a seat, head over to the food section and just pick out what you want before paying for everything at the cashier; prices are indicated in labels along with the ingredients of each item. There are different sections for #fitspos, bread lovers, big eaters and sweet tooths – a heavenly all-in-one place where you can grab whatever pleases your eye.
Beef steak for 450 rubles (~S$10); this was the most expensive item on the menu.
The menu changes seasonally, but be rest assured that nothing is over ~S$10, and 500 rubles (~S$11.50) is enough to keep your tummy happy (inclusive of dessert).
Grabli (Central Children's Store)
Address: Teatralny prospect 5/1, Moskva 109012, Russia
Opening Hours: 10AM – 10PM
8. Run like a wild child in the vast space of The Red Square
The Red Square is arguably Russia's most famous eye-candy spot. Its centralised location in Moscow makes it an easy place for visitors to begin their exploration, as most of the city's biggest streets start right from this place.
Surrounded by landmarks such as the State History Museum, GUM, and Lenin's Mausoleum where the Soviet leader's preserved body sleeps, you can spend hours here snapping away and visiting the respective buildings. The wide open space in the Red Square makes it a perfect place for you and your friends to sit down and chill with a drink or two as well!
The first two words that came to my mind when I saw this building: candy canes.
And while this is not the biggest landmark in The Red Square, it is Moscow's most prominent icon. The St. Basil's Cathedral looks like something you'd see out of Willy Wonka's wacky chocolate factory. Judging from its onion domes, bright paint of colours and crazy patterns, it's hard to find any place of worship that is as bold as this one.
The Red Square
Address: Red Square, Moskva 109012, Russia
9. Become a plasticine artist at Didu Cafe
Not Jumping Clay, not Play-dough, but plasticine – that cheap childhood thrill we'd have played with at least once as kids. Didu Cafe allows its visitors to sit down for a cosy meal and dabble in art with plasticine of all colours, and this is quite noticeable as soon as you walk in because every single bit of their space is covered in plasticine.
Trays of plasticine will be placed on every table
The menu serves typical cafe food like pastas and burgers at 400 to 500 rubles, and many locals also book tables for shisha at 1000 rubles (~S$23) per table.
Once you're done with your work of art, feel free to stick them onto the walls to leave your mark!
Didu Cafe
Address: Myasnitskaya ul., 24, Moskva 101000, Russia
Opening Hours: 12PM – 6AM daily
You're never too old for some fun in Moscow
Every experience in Moscow will spark a déjà vu moment with your childhood imaginations. Here's what it felt like for me: one moment I was a princess gliding through marbled floors, in another I was a hunter of antique treasures, and the next, I was a child seeking for cheap thrills.
There's not been a city that has given me the same wondrous remembrance of my childhood – and the moment I left, it felt like I had woken up from a dream.
Picture-perfect images in Russia with the Sony Xperia XZ Premium
With technology constantly improving over the last few years, we're quickly realising how easily we can replace bulky DSLRs with our trusty smartphones. After all, the best camera you have is the one with you, and your back will thank you if the camera you're lugging all around Europe weighs so much less than 1kg.
Most of the photos in this article were taken with the Sony Xperia XZ Premium, a smartphone with a stunning 19 megapixel Motion Eye™ camera that helped to capture all of Moscow's details down to its smallest ornament. The camera is designed using technology from Sony's α™ and Cyber-shot™ ranges, so images and videos shot using the Xperia XZ Premium pack much more into their shots than you'd expect from a phone.
There's also a dedicated camera shutter button that, once pressed, instantly pulls up the camera app, so you're always ready for a candid shot.
Take a moment to appreciate the colours and crispness of pictures shot on our Sony Xperia XZ Premium
The Sony Xperia XZ Premium proved itself to be a hardy travel buddy, being water resistant (which was especially useful when we were in London) and having a long-lasting battery lifespan. This eliminated many of the usual #firstworld "travel concerns", and helped us focus more on what we could see beyond our screens.
This article is part of a series in which the TSL team travelled from Singapore to London on train in collaboration with Sony Mobile. Find the articles in this series here.
---
This post was brought to you by Sony Mobile.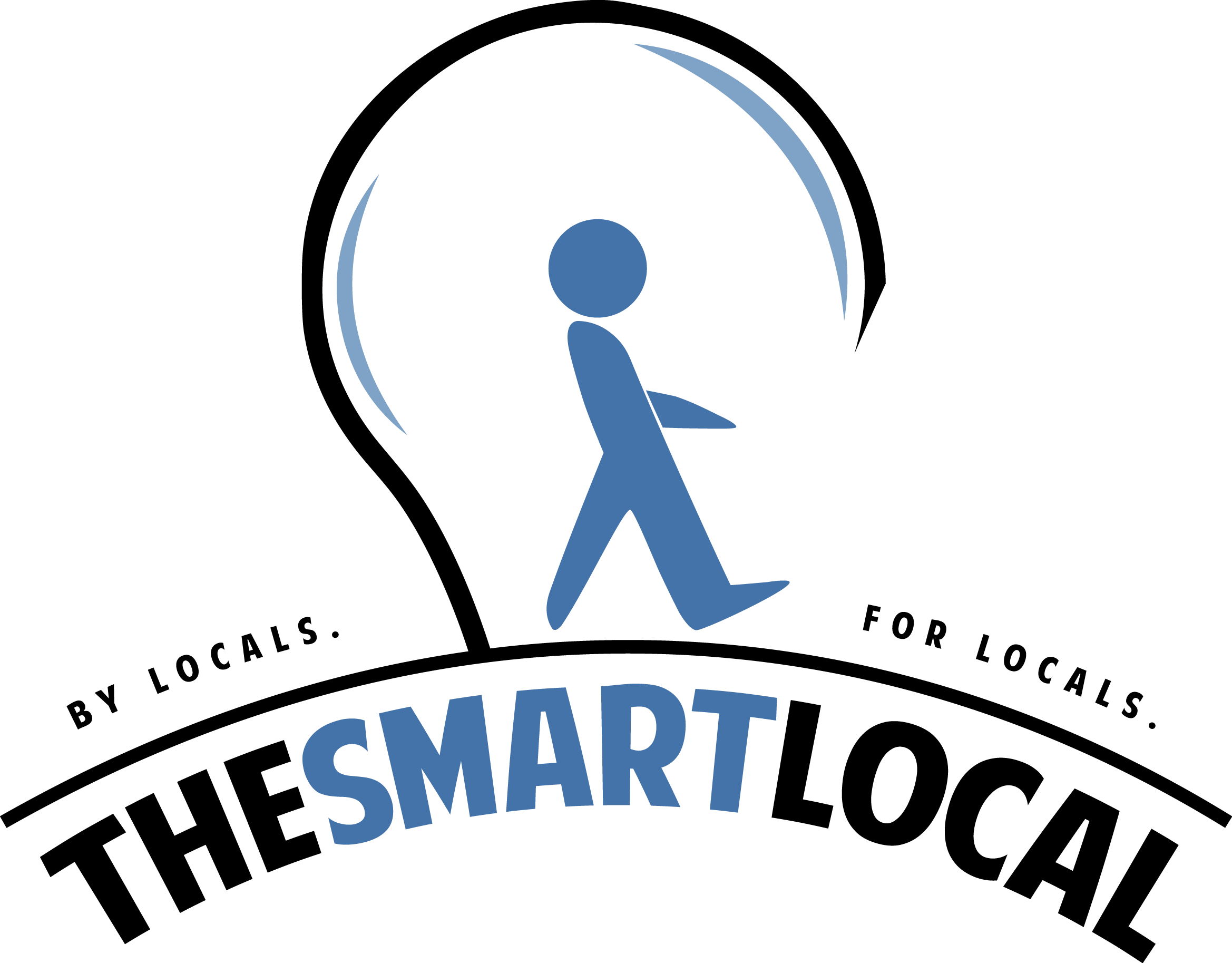 Drop us your email so you won't miss the latest news.