Affordable things to do in Athens, Greece
We all know Greece as a romantic destination fit for a honeymoon, but beyond the blue and white facades of Santorini is Athens, a jaw-droppingly beautiful city filled with warm locals, stunning ancient architecture, and some sweet nature spots you won't want to miss out on.
The best part: it's not as expensive as you'd expect a European destination to be.
With Scoot flights starting from $279 one-way*, we landed in the city on a comfortable Dreamliner plane without a huge dent in the wallet – and continued our cash-saving ways by uncovering epic attractions that're all under €14 on our 5-day stay. Some of them are even FREE! Here's how we did it:
1. Get acquainted with the city with the Athens Free Walking Tour
Seeing Athens without a guide can make you feel like a headless chicken running around with Google Maps, but salvation isn't far away.
Athens Free Walking Tour takes you around the must-see attractions within the city centre, and the 2 – 2.5 hour walk varies in duration and location depending on what the group wants to visit, led by a knowledgeable guide.
Here are our highlights of the walk:
Academy of Athens
Academy of Athens
Designed by Theophil Hansen at just 25 years old, the Academy of Athens pays tribute to ancient Athenian architecture and the belief that beautiful buildings are made up of all geometrical shapes – circles, cylinders, prisms – not just the commonly-used rectangles and squares we see in modern buildings today.
The pristine marble slabs and gold accents make us feel like we're in ancient Olympia.
Singapore's Old Supreme Court
Image credit: Francis Rodriguez
Fun Fact: Our very own Old Supreme Court was influenced by the Athenians, too, and not just architecturally – Lady Justice is inspired from Greek goddesses Themis and Dike.
Hadrian's Arch
Built in 131-132 AD, it's a miracle that the thinly constructed Hadrian's Arch stands tall with its immemorial Greek inscriptions still intact. We recommend coming around evening to catch the magical sight of the structure framing the sunset.
Metro stations that are mini museums
Syntagma Metro Station
Most Greek metro stations are mini museums in their own right. When this historical city drills deep into the ground, they make sure to carefully excavate and preserve every bit of the old world's magic in protected glass cases:
This rectangular box I'm posing with is not a vent…
…It's actually an ancient grave set in Syntagma Station for the public to see.
Image Credit: Shaumyikasharma
No demolition here, new cities were built atop old ones.
Image Credit: You Might Also Like
The cross-section of the ground lets you see exactly how Athens used to be – when new cities were built on old ones, when volcanoes erupted, and when the area used to be a river bed. In fact, we saw the age-old underground river Eridanos that still runs through Monastiraki Station!
Price: The Athens Free Walking Tour is free, but it's good to give your hardworking tour guide a tip. Around €5 per person should be fine.
2. Time travel to the Byzantine era by visiting gorgeous churches
For the uninitiated, the once-great Byzantine Empire was a Greek-speaking continuation of the Roman Empire, stretched over present-day Greece, Turkey, Bulgaria, Italy, and parts of North Africa and Egypt. Christianity was widespread then and today, many churches still stand.
Church of Agioi Theodoroi
Standing since 1049, this near-millennium-old church is built in a shape of a cross, and constructed without columns. Though it looks humble upon first glance, a closer look will reveal ornate Arabic ornamental lettering across its exteriors.
To be further surprised, step in and marvel at the intricate interiors, characterised by domes, carved columns, marble, and coloured glass mosaics – it's like you've travelled back in time.
Price: Free
Address: Pl. Agion Theodoron, Athina 105 61, Greece
Metropolis Cathedral of Athens
Metropolis Cathedral of Athens was completed in 1862, 23 years after they began building it.
Requiring the demolition of 72 older churches, the Metropolis Cathedral of Athens is the largest church in Athens, and doesn't resemble many of its smaller and older Byzantine-styled churches that are built with dome tops and bricks.
It stands as the seat of the archbishop of Athens – a little like the archbishop's headquarters – and if you're lucky, you'll get to witness official ceremonies, laudations and funerals of some of the most important people in Greece.
Light a candle and leave a prayer request
Price: Free
Address: Metropolitan Cathedral of Athens, Mitropoleos Square, 10556 Athens (Greece)
3. Muse upon Socrates' Prison at the Hill of the Muses
Located on the rocky slopes of the Hill of the Muses is Socrates' Prison, but don't be fooled – this isn't where the philosopher spent his last days before his poison-induced death.
Up till today, nobody's sure what these cave-like structures were used for back in ancient times, but it was used in WWII to hide antiquities from German looters.
Even if looking into prison cells isn't your thing, strolling through the Hill of the Muses to the city centre is a trip filled with joy, because the views of the surrounding plains are amazing.
Our tip: Get a few epic shots for the 'gram when the sun is low on the horizon!
Price: Admission to the Hill of the Muses is free
4. Be mesmerised by the changing of the guard at Syntagma Square
If you thought K-Pop groups were the only super synchronised troupes around, you thought wrong. At Syntagma Square at 11AM daily, there will be a changing of the guard – the number of attractive boys, precision in timing (with no music at all), and coordination is unreal.
Even their bent knees are at the exact same angle.
These guards undergo rigorous selection and an intense training programme, all to prep them for their daily performances of standing completely still for an hour – no straying eyes or twitching noses here.
Fun fact: The super slow movements during the guard change keeps their blood circulation going, especially after they've been immobile for an hour.
Price: Free
5. Visit the tiny Ottoman village of Anafiotika for tourist-free views
Anafiotika is a tiny village nestled between the Acropolis and the Plaka Stairs – it might seem inconspicuous, but it gets you incredible views of the city below without throngs of tourists.
On our way up, we only met one local and three cats.
Take the unassuming stairs next to Agios Georgios church, and you'll find the village.
If you're wondering why the neighbourhood looks like a poorly played tetris game, it's because back in the times of Anafiotika's inception, Ottoman law decreed that if you put up a house between sunset and sunrise, the property's free – and so, citizens built wherever they wanted.
Price: Free
6. Sip a coffee at the iconic Plaka Stairs
The Plaka district is the oldest section of Athens, and the iconic Plaka Stairs is a must-visit. The food may be slightly more expensive than usual, so we suggest sipping on coffee or milkshake, then heading off to have your meal elsewhere.
The stroll around Plaka district also makes for great OOTD backgrounds:
Price: Around €7 for a cup of coffee
Address: Mnisikleous 22, Athina 105 56, Greece
7. Up your IG game at Stavros Niarchos Foundation Cultural Centre
Located away from tourist eyes, a Greek friend of ours had to guide us to this newly-opened spot, which from the main street looks like any other building in Piraeus. But good things come to those who wait, and once the sun sets, the interior becomes magical.
Housing Greece's National Library and opera, the Foundation was designed to get the Greeks' creative juices flowing. It's also a popular hangout spot for the local youth for keeping up with the IG life, and we can tell why:
Price: A 20-minute Uber from Piraeus Port to the cultural centre costs about €9-10, while a free shuttle bus from Syntagma Square takes 30-40 minutes.
Address: Leof. Andrea Siggrou 364, Kallithea 176 74, Greece
Website
8. See 2,500 year-old temples at the Acropolis
The Parthenon at the Acropolis.
You don't have to resort to Nat Geo to see ancient artifacts – at 2,500 years old, the Parthenon still stands pretty much intact at the Acropolis. "Acropolis" means "a fortified part of an ancient Greek city built on a hill", and on your way up, you're sure to feel like a Greek god/goddess when you're stepping upon luxurious white marble.
When you're standing here, keep in mind that this is the place which saw concepts like Democracy, Philosophy, Theatre, and Freedom of Expression flourishing. It's probably the very ground that Socrates and Plato paced as they first questioned the meaning of human existence.
Athens has a law that prohibits people from building anything higher than the Acropolis, and we're grateful because otherwise, lookout shots like these wouldn't be possible:
Tip:The queues can go up to 2 hours long in the summer, so come early at around 7AM.
Price: €10 per person in winter, €20 in summer, but we suggest paying €30 for a 5-day pass (same prices across seasons) to Acropolis and its slopes, Ancient Agora, Hadrian's Library, Roman Agora, Kerameikos, The Temple of Olympian Zeus, and The Archaeological site of Lykeion.
9. Feel like a Greek god at the Temple of Olympian Zeus
Befitting Zeus' grandeur as the the king of gods, the Temple of Olympian Zeus is one of the largest temples ever built in ancient times. While you can view this beauty from behind a metal fence for free, we suggest paying a few euros to get up close to this standing miracle.
Get your Greek goddess shots!
Most of the temple probably collapsed in an earthquake from medieval times.
The column toppled in 1852 in a large storm, and we love how the Greeks just leave it as it is.
Price: €6
Address: Athens 105 57, Greece
10. Forgo Santorini and hop over to Aegina Island
We all know about the famed Santorini, but as the closest island from Athens and Piraeus Port (~1 hour boat ride), Aegina Island is the perfect all-in-one island for those who don't fancy long boat rides and tourist crowds. Here's what you can look forward to:
Church of Saint Nectarios
By far the most majestic church we visited was the Church of Saint Nectarios, that's complete with picturesque views from beautiful balconies:
The church was built in memorial of the miracle-working Saint Nectarios who passed away in 1920. There's a monastery inhabited by a few nuns who tend to those who seek solace and healing.
While on Aegina, grab a bag or two of their famous pistachios – the pinkish nuts have a roasted fragrance to them, and tastes like it's been lightly drizzled with vinegar.
Price: €8 (2 hours 15 min) or €14 (40 minutes) from Piraeus Port. Bus ticket from Aegina port to Agios Nectarios €2 on the blue line. Ticket to the Church of Saint Nectarios €1.80.
Book a ferry here.
11. Get the perfect view from Poros Island
Seen from the moment your boat docks at the port, Poros' clocktower serves as a lookout to the Mediterranean and Aegean sea. Of course, you'll have to scale the white stone steps to get to the top.
It's totally worth it, though:
If you're up for it, get your bikinis out and head to the crystal clear waters of Askeli beach for a swim, or a game of beach volleyball. It helps that you can score inexpensive drinks and snacks for just a few euros, too.
Price: €13.5 from Hydra, 1 hour ferry ride
Book a ferry here.
12. Channel Wonder Woman vibes at Hydra Island, Greece's version of Themyscira
With traditional stone mansions and white-washed cobblestone streets, the island of Hydra is like Wonder Woman's Themyscira – unapologetically stuck in time and charming in its own right.
It's so stuck in time that it's illegal to drive cars around here – the 500 donkeys that reside on the island are the locals' mode of transport.
Bonus: Take a short walk from the port to the Church of Dormition (Assumption) – Kimisi Theotokou and Hydra Port for some 'grammable spots:
Price: €13.5 from Poros to Hydra, 1hr 30 min ferry ride. Book a ferry here.
Around €10 for a donkey ride.
13. Soak in the thermal springs of Vouliagmeni Lake
The summer heat is hard to beat, but at Vouliagmeni Lake, you get to chill out under the sun in a natural outdoor spa with the locals. The underground thermal spring water is at a comfortable 22-29 degrees Celsius all year round so it's even suitable for a soak in winter.
The lake is packed with salt and minerals to keep skin supple!
It helps that the Doctor Fish nibble on dead skin cells for a #newyou the moment you emerge from your €13 full body spa treatment.
After you've spent all those calories wading around in the water, head to the cafe and restaurant just beside the lake to grab some Kaimaki ice cream (€2.50), a local delicacy that's a mix of sahlep powder (from wild orchids) and a rich creamy base.
Price: €13 per person
Getting to the lake from Piraeus port is about €10-15 by Uber – a much faster, but it's just a few euros more expensive than the alternative of a bus if you're travelling in a pair.
14. Munch on super cheap, super filling gyros
If you're a broke traveller, fret not – not all of Europe is filled with expensive restaurants. Gyros is the Greek version of a kebab, complete with fragrant grilled meat chicken or pork, onions, tomato slices, tzatziki sauce, and fries inside a pita wrap. It's crazy filling, and costs only €2-4.
Tip: Some of the more secluded gyros joints away from touristy areas may not have staff that speak English, so try holding up Google Images of gyros to order.
Bonus: Strap on leather sandals at Melissinos Poet Sandal Maker
If you're looking for a pair of footwear nobody else has, look no further than Melissinos Poet Sandal Maker. Famed for making sandals for legends like John Lennon and Sarah Jessica Parker, the family-run business is dedicated to the craft of perfectly-fitted handmade sandals.
For those on the go, don't fret, they'll custom-fit the sandal for you in less than 30 minutes. No online orders or deliveries here – so getting these sandals mark your official visit to Athens.
We've walked in these all over the city for hours on end – the leather straps soften with use and are super comfortable, even if you're walking over uneven marble.
Sandals start at €40, and go up to €49.
Address: Agias Theklas 2, Athina 105 54, Greece
Opening Hours: 10AM – 8PM
View the full catalogue here.
Scoot to Athens
Most people would shy away from an 11-hour flight on a budget airline, but we were pleasantly surprised when flying with Scoot's new 787 Dreamliner planes in the ScootinSilence section – kids under 12 are not allowed, and there're adjustable headrests and seats with more legroom.
Totally worth paying a little extra to to sit in peace – especially for flights as long as the ones to Athens!
ScootinSilence
Scoot's 787 Dreamliners also feature roomier seats, in-flight Wi-Fi, ScooTV (movies and shows) and in-seat power outlets for purchase so that you can binge-watch on those dramas for your entire flight.
We all get inexplicably hungry in the air, too. And for long haul flights like Athens, make sure you get your choice of food by pre-ordering the special Long Haul Meal Bundle! These come in non-vegetarian and vegetarian options, and includes the following:
Premium Meal Combo: a deluxe meal, 2 sides and a drink
Light Meal Combo: a light meal, snack and pre-cupped juice
Premium Meal Combo: Beef Stew with Buttered Linguine, a side salad, 2 deluxe sides, a cup of water and a choice of Evian Mineral Water or Coca Cola.
For our Premium Meal Combo, we chose a main of Beef Stew with Buttered Linguine. We aren't fans of most in-flight meals, but were pleasantly surprised when the beef stew had a generous portion of tender meat chunks with a sweet aftertaste.
Before the main meal, the Light Meal Combo is served to ward away any late night hunger pangs. On our flight to Athens, we got the Turkey Pastrami with Cranberry Sauce & Roasted Pumpkin Mushroom Wrap. This came with snacks such as baked cashew nuts, as well as a cup of apple juice.
And on our way back to Singapore, we tried another Light Meal Combo – the Turkey and Cheese Baguette. This came with juice and digestive biscuits!
Read here to find out more about the meals available.
With Scoot operating the first direct, non-stop budget flight from Singapore to Europe starting in a magical city like Athens, super-comfy flights starting at $279 (one-way) to this dream destination are now a reality!
---
This post was brought to you by Scoot.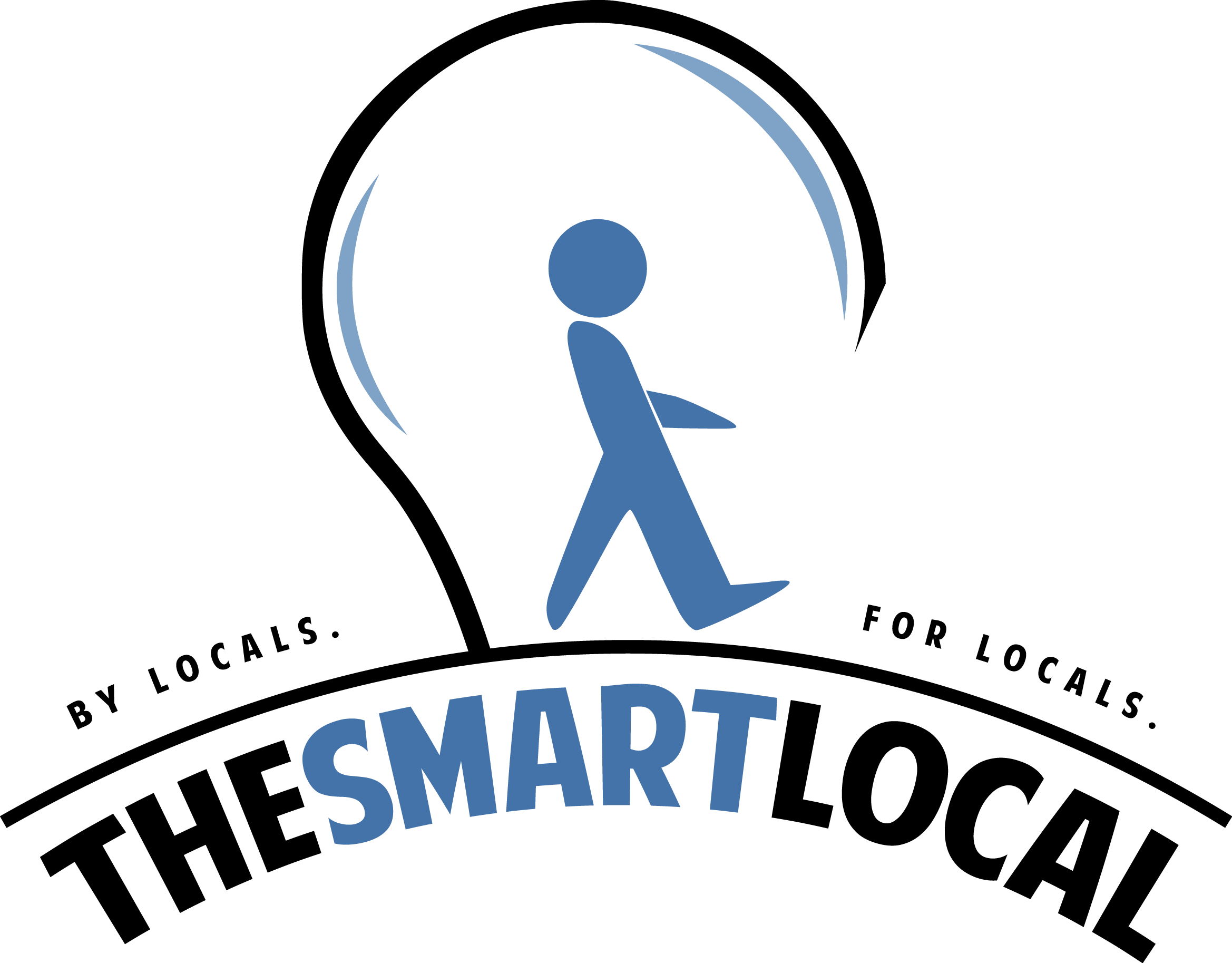 Drop us your email so you won't miss the latest news.