New eateries in Singapore this October
Image adapted from: @m.renuka
With 3 months left in the year, many of us are already looking forward to 2018. But with new eateries popping up all around Singapore, there's something to look forward to every month.
From edible glitter in glass bulbs to collagen hot pot stews, these 20 cafes and restaurants will be more than enough to keep foodies busy till the end of October.
– Cafes –
1. Fro Roll
We've already seen our fair share of rainbow desserts and unicorn cakes. However, Fro Roll takes ice cream to explosive heights with their signature Volcanic Avalanche ($15.80), a smoke-emitting chocolate lava cake with vanilla ice cream rolls and raspberry sauce.
Berry Rosy Flower Pot ($15.80)
Founded by Campus Superstar Alumni Keely Wee, this dessert cafe also serves simpler desserts such as the Hotdog Bun ($4.80) – a more elaborate version of Singapore's old school ice cream sandwich – as well as plated desserts like the Berry Rosy Flower Pot ($15.80). That's enough ice cream to get you through the rest of the day!
Address: 52 Tai Thong Crescent, The Venue Shoppes #01-26, Singapore 347836
Opening Hours: Daily, 11.30AM-11PM
Telephone: 9776 5727
Website
2. Miffy Cafe
If you missed the Kumoya x Cinnamoroll pop-up cafe collab earlier this year, don't be too disappointed – with the exit of the adorable puppy comes the hopping in of a bunny, and it's none other than the beloved Miffy!
Image credit: Inside Retail Singapore
From 5 October to 31 December 2017, Kumoya's pop-up Miffy Cafe will be having a seasonal menu with Miffy-styled food and beverages – and of course, Miffy-themed decor to match.
You, Me & Miffy Makes 3 Chicken Katsu Burger ($18.90)
Image credit: Inside Retail Singapore
Creatively designed by Shirley Wong a.k.a @littlemissbento, the menu will include mains like the Splashing Good Fun Japanese Seafood Curry Rice ($24.90), and You, Me & Miffy Makes 3 Chicken Katsu Burger ($18.90).
Address: Kumoya @ 8 Jalan Klapa Singapore 199320
Opening Hours: Tue, Wed, Thu, Sun: 12PM-9.30PM, Fri: 12PM-10.30PM
Telephone: 6297 3727
Website
3. Yishun Park Hawker Centre
Yishun Park Hawker Centre looks so modern that it could easily be mistaken for a community centre at first glance. It's got a whopping total of 43 stalls, including North Indian cuisine from Chit Chaat Chai, and har cheong gai from Ah Tan Wings.
One of the more unique dishes there would be the purple Beetroot Ban Mian ($4.50) with minced pork and button mushrooms. It tastes just as good as it looks!
The hawker centre also boasts pinball machines and top-up kiosks for cashless payment, with which you'll get to enjoy 10% off at all stalls. No wonder our President Halimah Yacob wants to remain in Yishun instead of moving to the grand Istana.
Read our full review of Yishun Park Hawker Centre here.
Address: 51 Yishun Avenue 11, Singapore 768867
Opening Hours: Daily, 6AM-10PM
Telephone: 6338 8277
Website
4. Ofur Paw Cafe
Image credit: Ofur Paw Cafe
Calling all dog owners: bring your pooch to Ofur Paw Cafe, and let them have a barking good time socialising with other doggies. But even if you don't own a pet, head on down anyway to make some furry friends – the resident doggiess and weekly guest dogs from all paws of life will be happy to play with you!
Notorious Oyster ($9.80)
Image credit: Ofur Paw Cafe
If you're feeling creative, go ahead and make your own pancakes here using a chocolate, strawberry or red velvet batter from $12.90. But if you'd rather leave the cooking to someone else, there are Western fusion dishes such as the Supreme Ribs ($18.80), and the Notorious Oyster ($9.80).
Karlsbrau and Heineken are also available – just make sure the furkids don't get their paws on it!
Address: 21 Lorong Kilat Sun Court #01-03 Singapore
Opening Hours: Daily, 10AM-10PM
Telephone: 9281 1825
Website
5. Cafe de Lalaland
Image credit: @cafedelalaland
Cafe de Lalaland offers all-day breakfast in a cosy hippie setting, with painted galaxy walls, dried flowers and low couches piled high with comfy pillows and blankets.
On top of the cafe's signature bagels such as the Captain BLT ($8.90) and the scrambled egg-filled Classic Scram ($7.90), they also offer healthy shakes in flavours like Avocardio, Malibu Yuzu, and Blueberry Blast – all priced at $8.
Image credit: @cafedelalaland
If healthy shakes aren't your thing, try the Creamy Matcha ($6) and Minty Choc Chip ($7). Their coffee is delicious as it is beautiful, with skilled baristas whipping up creative latte art designs from adorable animals to intricate swirly suns!
Address: 2 First Street, #01-02, Singapore 458278
Opening Hours: Mon – Sun: 10AM-6PM (Closed on Tues)
Telephone: 9648 1164
Website
6. The Lime Truck Singapore
Brought over from California by celebrity chef Daniel Shemtob, The Lime Truck has finally earned itself a permanent "parking spot" at PasarBella @ Suntec City.
Image credit: The Lime Truck Singapore
Specializing in Latin American cuisine, the The Lime Truck Singapore sells tacos at affordable prices – some picks are their signature Steak Taco ($4.60) and Braised Pork Belly Taco ($4). They even have a vegan-friendly Potato Taco ($3.50) as well as a selection of savoury sides under $5 like Mexican street corn and fried chicken skin. Delicioso!
Address: 3 Temasek Boulevard, Suntec City, North Wing, #01-K39 PasarBella @ Suntec City
Opening Hours: Daily, 10AM-10PM
Website
7. Elia
Avocado Toast ($12.50)
Image credit: @alexischeong
Elia has a dual-identity as a bistro by day and restaurant by night. If you're an avocado lover, you'll enjoy the Avocado Toast ($12.50) served with rocket leaves and tomatoes. Other picks include pasta and small bites below $20 such as the Pulled Pork ($17.50), Garlic Wings ($13) and Pomme Frites ($10).
Image credit: Elia
One thing special about Elia is that they source and roast their own coffee beans. Coffee lovers will especially love the creamy Flat White ($4), a smooth blend of Himalayan beans with a hint of chocolate.
Address: 10 Jiak Chuan Road Singapore 089264
Opening Hours: Mon – Sat: 9AM-5PM, 6.30 PM-11PM
Telephone: 9642 2361
Website
8. Baby Moo Creamery
Nothing over-the-top or gimmicky, Baby Moo Creamery is a humble gelato store serving simple homemade ice cream with waffles, coffee and tea.
Image credit: Baby Moo Creamery
A must-try for durian lovers is their pungently fragrant D24 Durian ice cream that's made using real durian. Other unique flavours include Pistachio, Chendol and Speculoos with each scoop starting at $3.50.
Top up $1 for a cone, or $6 for a red velvet waffle topped with chocolate or maple syrup.
Address: 47 Lorong 6 Toa Payoh #01-134 Singapore 310047
Opening Hours: Sun – Thu: 1PM-10PM, Fri – Sat: 1PM-11PM
Website
9. 1KS by Park Bench Deli
Broccoli Melt ($15)
Image credit: @chutoro
CBD-favourite 1KS is second brainchild of the people behind Park Bench Deli. While the cafe's interior is similar to its predecessor's, it boasts a larger seating area and a wholesome selection of classic sandwiches such as the Short Rib Swiss ($20) and vegetarian-friendly Broccoli Melt ($15).
Acai Bowl ($13)
Image credit: @fidgetyfaye
Breakfast is the most important meal of the day, so start your morning right with 1KS' all-day breakfast which includes items like the Acai Bowl ($13) and Avo Toast ($11). Smoothies, cold brews, tea, and coffee are also available all day from the PBD's Working Class Coffee label.
Address: 1 Keong Saik Road, #01-02 The Working Capitol, Singapore 089109
Opening Hours: Mon – Fri: 8AM-9PM, Sat – Sun: 9AM-6PM
Telephone: 6221 1792
Website
10. I Light You
Image credit: @m.renuka
I Light You serves galaxy drinks n lightbulb-shaped bottles – and they're actually lit! Made of real fruit puree, the drinks come in flavours like Mixed Berry Wanderlust and Peach-Mango Yolo, starting at $5.90 per bottle. Doubling as a drink topper, the optional macaron ($3.90) also comes in cute designs like chibi unicorns and smiley-faced ice creams.
Image credit: @omygenie
For that extra dash of pixie dust, try I Light You's sparkly Magic Portion ($5.90) in pineapple and lychee flavours. And, yes – the glitter within is edible!
Address: 313 Orchard Road, #B3-42 313@Somerset, Singapore 238895
Opening Hours: Daily, 10.30AM-10.30PM
Telephone: 8727 5769
Website
– Restaurants –
1. A-Day
Image credit: A-Day Singapore
Japanese-Western restaurant A-Day allows customers to create their own Combi Plates, where you choose 2 main courses from Omurice, Pasta, Teppanyaki and Hotpot Ramen. Currently, the restaurant is offering a lunch promotion where you can enjoy 2 main dishes and 1 drink at an unreal price of $14.99!
Image credit: A-Day Singapore
Address: 181 Orchard Road #04-08, Orchard Central, Singapore 238896
Opening Hours: Daily, 11AM-11PM
Telephone: 6509 8672
Website
2. Fat Belly 
Image credit: @markedymark
Located within its sister company and ice cream parlour Sugarhaus, Fat Belly is a steakhouse serving only two cuts of beef – namely, Shortribs ($25) and the leaner Flat Iron ($22), both of which are served with salad and Chimichurri sauce.
Foie Gras Ice Cream ($13)
Image credit: Sugarhaus Singapore
Those looking for some sweetness in their lives should check out Fat Belly's dessert selection, which includes the mesmerising Galaxy Tart and Lemon Popsicle Tart ($8 each). However, nothing beats the unusual Foie Gras Flavoured Ice Cream ($13), served with caramelised sugar, brulee banana and roasted nuts.
Address: 10 Jalan Serene #01-04, Singapore
Opening Hours: Daily, 6AM-10PM
Telephone: 6314 2247
Website
3. Jin Ho Mia
Jin Ho Mia gives diners the best of both worlds – healthy rice bowls during the day and comforting steamboats at night.
Image credit: Jin Ho Mia
A few favorites include the hearty Beef Bulgogi Bowl ($13.80) and Salmon Poke Rice Bowl ($14.80), as well as their enormous seafood Tok Kong Pot (special opening promotion at $28.80) with Tiger Prawns, Alaskan Crab Legs and Flower Clams, perfect for two or more persons to share.
If not, you can go DIY with the "Ga Gi Lai Bowl" ($13.80) which allows you pick one grain and protein, two vegetables and a dressing of your choice.
Address: #02-20 Alexandra Retail Centre, 460 Alexandra Rd, Singapore 119963
Opening Hours: Mon – Fri: 11.30AM-3.30PM, Sat – Sun: 11.30AM-10PM
Telephone: 6352 7725
Website
4. Hawker Heroes
Residents in the North won't need to travel all the way to Redhill anymore just to enjoy their favourite Hainanese curry rice and mee pok noodles. Located at Northpoint City, Hawker Heroes is founded by the second-generation hawkers behind Ru Ji Kitchen and Hong Seng Curry Rice, serving delicious and affordable local food in an air-conditioned environment.
Hong Seng Curry Rice ($4.50)
Image credit: @mightyfoodie
Just like the original stalls at Holland Drive and the Redhill Hawker Centre, this new dining concept serves 100% pure fish meat alongside their popular Dry Mee Pok ($4.50), Bar Chor Mee ($4.90), and Hong Seng Curry Rice ($4.50). From now till 31 October, the restaurant is offering a $1 promotion for hot drinks and $1.30 for cold drinks with any purchase of a main dish.
Address:Northpoint City, #01-07, 930 Yishun Ave 2, Singapore 769098
Opening Hours: Daily, 7AM-10PM
5. Provisions
Image credit: @larvitar
Among the upmarket restaurants and cafes at Dempsey is Provisions – a humble bar and gastropub specialising in Southeast Asian cuisine. Besides claypot dishes, the restaurant also offers grilled meat skewers such as Beef Sirloin Skewers ($10) with kecap manis, and the Octopus Skewers ($10) with Sichuan pepper.
Korean Fried Cauliflower ($10)
Image credit: @larvitar
You can also order one portion of the Korean Fried Cauliflower ($10) made to taste like fried chicken, all crunchy and drizzled with sweet and sour soy sauce.
Address:7 Dempsey Road #01-04, Singapore 249671
Opening Hours: Tue, Wed, Thu: 12PM-11PM, Fri – Sat: 12PM-12AM, Sun: 10.30AM-3PM
Telephone: 6250 7090
Website
6. Coalesce
Laksa Linguine ($22)
Image credit: Coalesce
Coalesce's concept is basically "rojak" –  with an amalgamation of Singaporean and International flavours. Some fusion items on their menu include the Laksa Linguine ($22) and Beef Rendang Pot Pie ($24).
At $8.80, you can enjoy a value for money 2-course set lunch with a main, soup, and drink. For those who love spicy food, the Spicy Belacan Seafood Linguine Pasta is a must-try.
Address:11 Slim Barracks Rise, #03-01 NTU@One North Alumni House
Opening Hours: Mon – Thu: 11.30AM-2.30PM, 5.30PM-12AM, Fri: 11.30AM-2.30PM, 5.30PM-1AM, Sat – Sun: 11.30AM-12AM
Telephone: 9186 0685
Website
7. Jjiage Jjigae
A comforting pot of stew is just what you need during rainy October. By the same people behind The Soup Spoon, Jjigae Jjigae serves a variety of affordable hot pot stews (jjigae) with their signature house-made beauty collagen stock in three flavours – yuzu salt, non-spicy doejang and kimchi gojuchang. From $12.90 a bowl, the jjigae is said to improve metabolism and skin complexion.
Image credit: Jjigae Jjigae
Drinks-wise, some house specials include the Soju Yuji Tea and White Grape Moscato at $14.90, as well as imported Korean drinks like the WoongJin Aloe Bera ($3.50) and Kloud Beer ($7.20).
Address:5 Raffles Place, #B1-65, Raffles Xchange, Singapore
Opening Hours: Mon – Fri: 11.30AM-9PM, Sat: 11.30AM-3PM
Telephone: 6221 9801
Website
8. Come N Joy
When it comes to Korean food, nothing comes as quickly to mind as fried chicken. A lowkey Korean restaurant located at Millenia walk, Come N Joy is the place to enjoy "Chimaek" (fried chicken and beer), with unique flavours such as the Lemon Cheese Chicken ($20), and the all-time classic Soy Garlic Chicken ($20).
Image credit: Hungry Ghost
For the complete Chimaek experience, pair the wings with their selection of alcoholic beverages like the Lemon Soju ($20), or Cass Beer ($13). Remember to slurp it up loudly in true Korean fashion!
Address:9 Raffles Boulevard, #01-26 Millenia Walk, Singapore 039192
Opening Hours: Mon – Sat: 11.30AM-3PM, 5.30PM-11PM, Sun: 5.30AM-9.30PM
Telephone: 6336 3831
Website
9. Fujiyama Dragon Curry
While Fujiyama Dragon Curry may look no different from other japanese curry rice stalls, the restaurant sets itself apart with their signature Paitan Soup or "white soup", which you mix into your leftover curry before slurping it up. Yum!
Image credit: @estherpoh
They're known to be extremely generous with rice refills, and let you pick your preferred spiciness level. If you need to put out the flames, soothe your tongue with their complimentary barley tea!
Address:1 Tras link -#01-03 Orchid Hotel Singapore
Opening Hours: Daily, 11.30AM-3PM, 6PM-9.30PM
Telephone: 6444 9260
Website
10. Scorch
Nestled in the middle of Raffles Place is Scorch, a local eatery serving Asian-Fusion and Taiwanese delicacies at extremely affordable prices. While their menu consists of Nasi Lemak sets ($3) and Nacho Mozzarella Waffles ($2), their most popular dish is their Lu Rou Fan (Braised Meat Rice) at $3 for a small bowl and $5 for large. Portions might look small, but you'll be surprised how quickly the juicy chunks of braised pork ribbons will fill you up.
Image credit: @deliciousdeliciousimnormal
Address:24 Raffles Place, #01-12A Clifford Centre, Singapore 048621
Opening Hours: Mon – Fri, 7AM-5PM
Website
Reward your belly this October
Your new year resolution to stay in shape may still be unchecked amongst all other things on your list, but while you may not be losing calories, you're definitely losing out if you don't put these eateries on your hit list!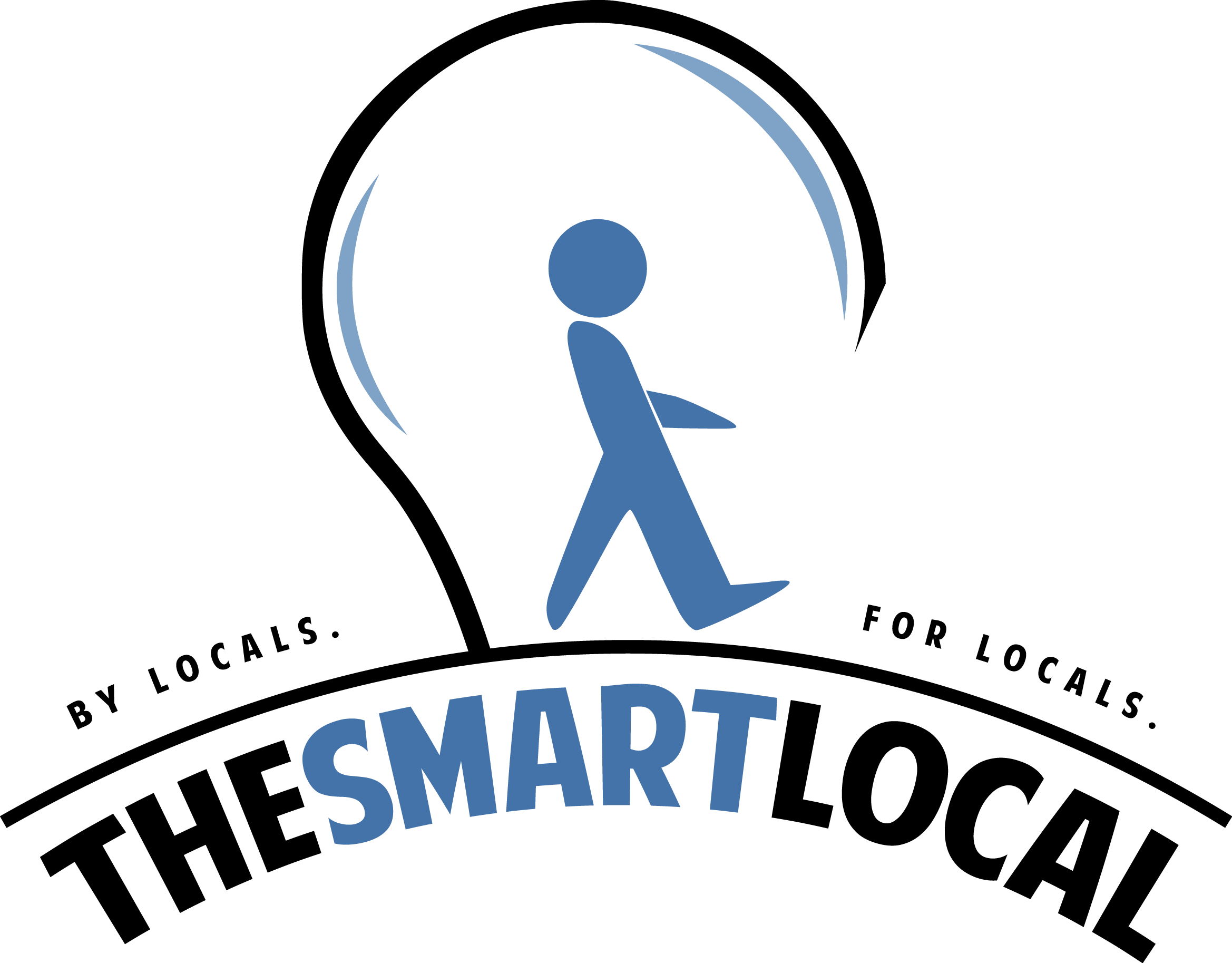 Drop us your email so you won't miss the latest news.