Yishun Park Hawker Centre by Timbre Group
If drift-karting and cosmic bowling aren't enough to lure you to the crazy lil' town of Yishun, perhaps food is.
Newly opened on 20th September, Yishun Park Hawker Centre is named for its proximity to Yishun Park right opposite. This modern hawker centre owned by Timbre Group has pinball machines and some amazing high-tech facilities – all while retaining the kampung vibe of a traditional hawker centre. Oh, and there's Erdinger on tap too. Mmhmm.
Here's a review of some of the dishes we tried at this spanking new food hub, and the scoop on its unique features.
Food at Yishun Park Hawker Centre
Yuan Ji – Handmade Ban Mian
We've all heard of spinach and tomato pasta, but veggie-infused ban mian? At Yuan Ji, other than the usual ban mian and fishball noodles, there are also Pumpkin Noodles ($4.50) and Beetroot Noodles ($4.50). With a lovely purple hue, the latter will delight you even before you take your first slurp.
Aesthetics aside, this dish was pleasant in taste as well. Cooked in a tasty broth that isn't too salty, the beetroot ban mian was satisfyingly chewy and had more texture than the usual sort. There was also a generous heaping of minced pork and leafy greens – and even button mushrooms, something we've never seen in ban mian before.
All the noodles at Yuan Ji are made from scratch in-store by two young ladies, and you can pick from 6 different types of noodles including mee hoon kuay, you mian, and ee mian.
Xin Long Xing – White Bee Hoon & Stir Fry
Xin Long Xing seems to be popular for their White Bee Hoon, but we say, go straight for the Chilli Crab Sauce Crayfish Horfun. At $12, the huge plate of hor fun comes with 2 sizeable crayfish, and is easily shared by a pair – great bang for your buck.
I'm mega picky when it comes to my crustaceans – anything that smells or tastes remotely fishy gets rejected, with no second chances given. So I was pleased to discover that the crayfish served was some of the freshest I've tasted – almost as if it was fished out just seconds before being cooked.
The noodles were slightly clumpy and looked rather dry at first, but mix them well with the sweet chili crab sauce and you'll find them adequately moist.
Seng Heng Ngoh Hiang – Fried Fritters & Bee Hoon
Seng Heng Ngoh Hiang is the perfect choice when you need comfort food – whether you're after a little snack or simply craving some fried grub. They've rows of fritters on display – a sight sure hard to resist!
Our plate of 6 items cost $9.40 in total and was suitable for sharing
Individual fritter pieces – some of which are handmade – range from $0.50 to $1.80. Other than the usual Yam or Turnip Handmade Ngoh Hiang ($1.50), and Water Chestnut Cakes ($1.20), you can also look forward to Egg Rolls ($1.60) here – fish cake wrapped in a thin egg layer.
The fritters were good on their own, but what made them complete were their two handmade sauces – a light sweet sauce with a hint of sesame, and a super bomb chili dip. Whew.
Midas Every Touch Is Gold – Curry, Baked Roti Pratas & Puffs
Roti Prata ranks high on the list of Most Sinful Local Favourites, but here, you can leave all your guilt behind as you indulge – in a healthier twist, Midas Every Touch Is Gold's handmade pratas are all baked, not fried.
We tried the unique Baked Croissant Murtabak Puff with Corned Beef ($4), which came with their Signature Curry Chicken Gravy, egg, and potato. Significantly less oily than the usual fried prata, the baked prata wrap was doughy in texture, yet crispy at the same time. It went well with the corned beef filling, as well as the rich curry that we drenched it in.
Our only gripe is that they could've been more generous with the hard boiled egg – it was just a quarter of an egg.
Ajisai Japanese Ramen – Ramen & Don
Ramen at most Japanese eateries would set you back an average of $15, but Ajisai Japanese Ramen's umami-filled bowls of goodness cost an affordable $3.50 to $5.50.
We tried their Pork Chashu Ramen, which had a flavour-packed – if slightly salty – shoyu broth. There was only one slice of chashu, and while it was decently fatty, the meat itself wasn't the most tender. But having paid just $3.50 for this, we can't really complain.
Making the perfect ajitsuke tamago is not something many Japanese eateries here have mastered, so I had low expectations. Surprisingly, the well-marinated ramen egg was boiled to the right consistency, with a oozy, jammy yolk – especially commendable, considering it's from a humble hawker stall!
Special features of Yishun Park Hawker Centre
Yishun Park Hawker Centre isn't your average heartland dining spot – it's got some spiffy features you'll never find at any other kopitiam.
Pinball machines
They weren't ready for use when we visited, but you can look forward to the unveiling of 2 pinball machines real soon – one featuring everyone's favourite ogre Shrek, and the other, Simpsons-themed.
High-tech tray return system with conveyor belts
For years, there've been campaigns encouraging Singaporeans to clean up after themselves after meals at food courts. Here, you're basically forced to return your tray – if you don't want to part with an additional dollar each time you dine, that is.
When you purchase your meal, you'll have to pay $1 for a tray deposit, which you can reclaim later on once you properly return the tray like a good citizen. After your tray reaches the end of the conveyor belt, you'll be happily reunited with your moolah which will be dispensed into the coin tray.
Get 10% off your meal with the Tuck Shop Store Credit app
If you're on the fence about cashless payment systems, this might just change your mind: pay with the Tuck Shop Store Credit app, and you'll get 10% off ALL items from any store.
Simply scan the QR code on your mobile phone to download the app, and follow the instructions displayed on the Tuck Shop machine screen to top up your credits.
Of course, you can still opt to pay using cash if you prefer.
Chill spots with bar stools and trees
The Tuck Shop has gotta be the most adorable drink stall we've seen at a hawker centre. With clean mint-green accents and a neon signage, it's reminiscent of an old-school cafeteria.
Grab some Strongbow Apple Ciders, Desperados Beer, or even Erdinger on tap, and chill out at the high bar tables there. It'll almost be like having a bar night out, but in a more lepak environment.
And other than simply being close to Yishun Park, this hawker centre has some of its own park-like details too – check out the trees and shrubs within, as well as the wooden benches where you can sit and relax.
Yishun Park Hawker Centre – Singapore's most modern kopitiam
Confession: when I first saw Yishun Park Hawker Centre's futuristic-looking facade and heard of all its quirky traits, I was rather skeptical. In my mind, it was going to have an "Insta-worthy" hipster interior with brick walls, along with gimmicky, overpriced dishes worlds apart from our usual hawker favourites. Boy, was I wrong.
Sure, some of the dishes here are rather different from typical hawker fare – but in a good way. While novel, they still retain that local flavour we all know and love. And that's what makes them wonderful – they're easily appealing to people of all generations. Everything here is reasonably priced as well, with each stall required to have at least 1 item going for $3.
Whether you're living in the North of Singapore or not, Yishun Park Hawker Centre is worth the trip – so grab your fam and make your way down for a hearty feast full of variety!
Note: as the hawker centre has just opened, not all stalls are in regular operation yet. However, they should be going at full force within a week or two!
P.S.: don't worry about searching for a parking spot if you're driving here, as the hawker centre has its own multi-storey carpark!
Yishun Park Hawker Centre
Address: 51 Yishun Avenue 11, Singapore 768867
Opening hours: 6AM-10PM
Telephone: 6338 8277
Getting here: take 806 from Yishun Bus Interchange (3 stops)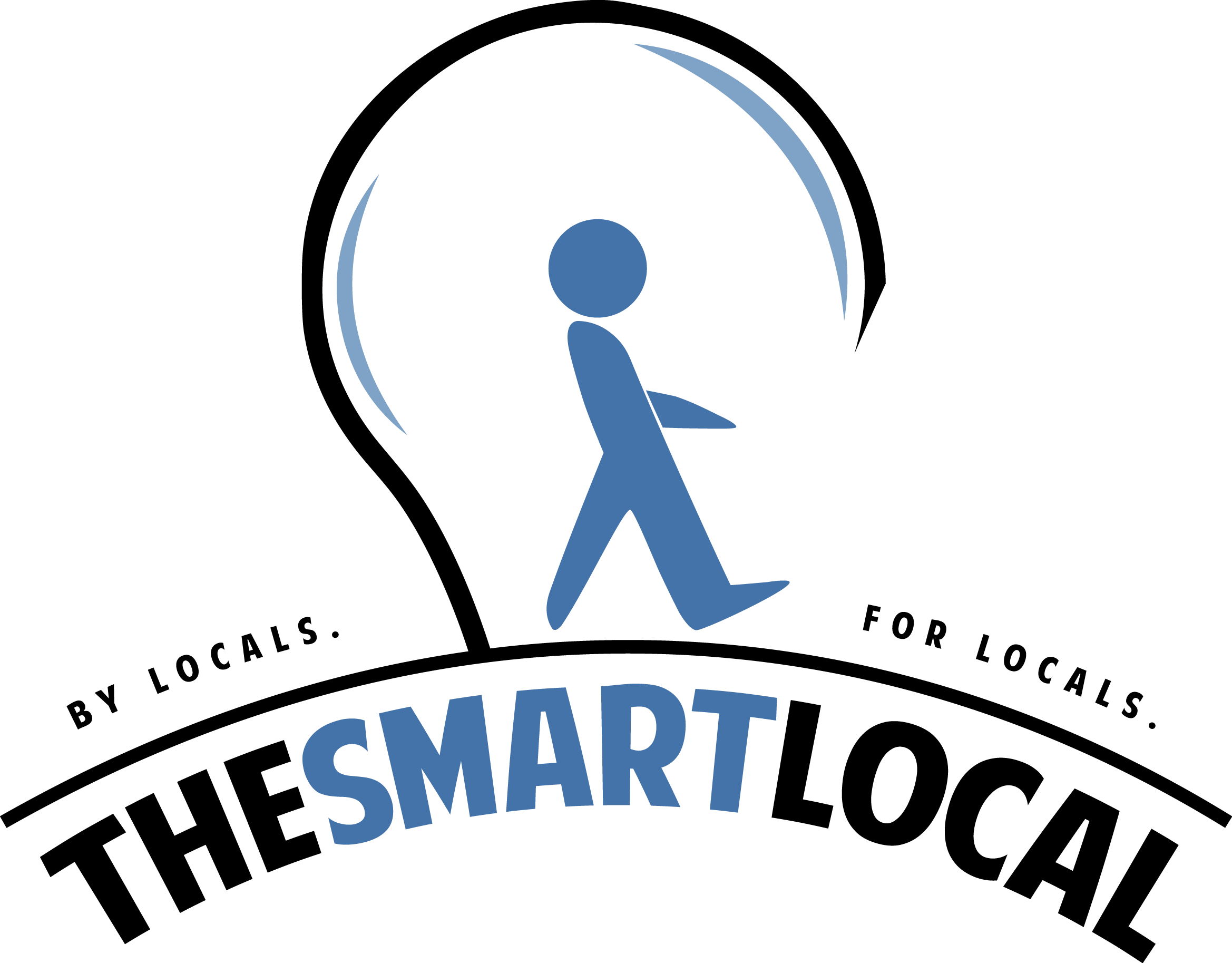 Drop us your email so you won't miss the latest news.