Singapore Writers Festival 2017
As the year rolls towards a close, there's always a general air of festivity around. Singapore has been alight with events like the Singapore Night Festival and Civic District Outdoor Festival in the last month or so, and we all wish they'd have lasted a teeny bit longer.
Good news: For those looking for another cool festival to fill your weekends and your IG feeds, the annual Singapore Writers Festival is heading your way this 3 – 12 November.
SWF will have over 300 authors and speakers you'll get to meet, but that's just the tip of the iceberg. Beyond the workshops and talks, get ready to experience the literary word in 9 bold new ways – here's a solid to-do list.
1. Have a good laugh with local stand-up comedy acts
Married couple in comedy: Rishi Budhrani and Sharul Channa. Image credit
If you religiously watch Comedy Central on TV, you might recognise some of these faces – homegrown stand-up comedy act Sons of Singapore, featuring Sharul Channa, will be elevating spirits and inducing belly laughs at SWF this year.
The 3 members, Fakkah Fuzz, Rishi Budhrani, and Jinx Yeo, have won many stand-up competitions locally and even overseas in Hong Kong and the USA. Warning: They'll be tackling material that hits close to home, so you'll be kept in fits during the entire 90-minute show.
Sons of Singapore feat. Daughter of Singapore Sharul Channa
When: 10 Nov, Fri
Where: Victoria Theatre
Time: 8-9.30PM
Tickets at S$30.
2. Catch City of Ghosts – an award-winning documentary
Image credit: City of Ghosts
In our world today, we simply can't ignore the international issues surrounding us, such as the conflict in Syria and the fight against ISIS.
This American documentary, City of Ghosts, portrays a ragtag band of "citizen journalists" and how they documented the atrocities committed by ISIS in their hometown of Raqqa – even at risk to their own lives!
Made by an Oscar-nominated director and screened at the Sundance Film Festival, this is not only a must-watch for political and history buffs, but for anyone who wants insight into the power of journalism and the constant search for truth in a "fake news" world.
City of Ghosts
When: 4 Nov, Sat
Where: Ngee Ann Kongsi Auditorium, National Gallery Singapore
Time: 4.30-7PM
Tickets at S$18.
3. Retrace the stories of Geylang on a specially curated tour
SWF is taking you beyond the Civic District to a different world – SG's red light district: Geylang.
Happy World, a former nightclub in Geylang famous for their cabaret girls. Image credit: Lim Kheng Chye
Led by Geylang Adventures, you'll get to rediscover the old haunts of the cabaret girls of the early 1900s. Through odd alleys and less-trodden streets, get acquainted with the people of, and stories behind, Geylang.
This tour was inspired by local author Adeline Foo's screenplay "Lancing Girls", "lancing" being the Singlish way of saying dancing. If you're interested in learning about these old cabaret establishments, keep tabs on her book which will be published in October.
Walking Books: Lancing Girls Guided Tour
When: 4 Nov, Sat
Where: Meet at Aljunied MRT
Time: 7.30-9.30PM
Tickets at $45.
4. Get a glimpse of what it's really like to live and work in North Korea
Image credit: Sick Chirpse
Everyone's heard about North Korea, but no one actually knows what truly goes on over there. Now you'll get an unflinching perspective of what it's like to live under a regime that allows no emails, letters, or non-prescribed ideas.
Korean-American author Suki Kim will be giving a talk about her experiences when she lived and worked undercover as an English teacher in the Hermit Kingdom for 6 months – whew.
Satisfy any burning questions here, as chances are you'd rarely be able to get another first-hand account from someone who has experienced everyday life in North Korea.
Undercover in North Korea
When: 5 Nov, Sun
Where: Ngee Ann Kongsi Auditorium, National Gallery Singapore
Time: 11AM-12PM
Entry with Festival Pass at S$25.
5. Be entranced by a beautiful performance of Irish music and poetry
The SWF isn't just about love for the written word – it's about the word in all forms of expression. So immerse yourself in Lyrical Éire: An Irish Night of Words And Music – a reading of poetry accompanied by lilting Irish music.
For an hour and a half, Singaporean and Irish artists will read their poetry and prose aloud with music playing in the background – a true sensory experience indeed.
If you want to enjoy more of this artistry, don't miss Sholeh Wolpe: Conference of the Birds, which is a reading of a classic Persian tale alongside percussion beats.
Lyrical Éire: An Irish Night of Words And Music
Where: 3 Nov, Fri
Where: The Arts House, Chamber
Time: 8-9.30PM
Entry with Festival Pass at S$25.
Sholeh Wolpe: Conference of the Birds
Where: 5 Nov, Sun
Where: The Arts House, Play Den
Time: 11.30AM-12.30PM
Entry with Festival Pass at S$25.
6. Learn how to write for your IG travel posts so that your followers won't scroll down
Image credit: @everchanginghorizon
If I'm scrolling through IG and I spot a super long chunk of words with a 'read more' tacked on at the end, just know I'd have groaned internally and that I'm never going to read or like it.
That's the issue that long-form writers face today: people prefer sweet and succinct text over lengthy, albeit beautiful, prose. This SWF Classroom series – Travel Writing in the Age of Instagram – will tackle these differences regarding a very specific topic: travel writing.
But whether you're a fan of epic, long-form travelogues or snappy travel reviews, one thing can be agreed upon: please keep IG captions to 2-3 sentences, tops.
Travel Writing in the Age of Instagram
When: 8 Nov, Wed
Where: The Arts House, Living Room
Time: 8.30-9.30PM
Entry with Festival Pass at S$25.
7. Meet the creators of Moomin, the lovable cartoon character
Who doesn't love Moomin? If you haven't heard of the most adorable white troll cartoon character from Finland, this event will serve as the perfect intro.
The creator's niece, Sophia Jansson, will be down in SG to discuss these cute characters in depth with you guys! You might have seen toys and paraphernalia of them all over, but did you know they're actually more than 70 years old?
There will be 2 different sessions about the world of Moomin, so head down if you're a fan!
The Enduring Allure of the Moomins
When: 5 Nov. Sun
Where: The Arts House, Living Room
Time: 5-6.30PM
Entry with Festival Pass at S$25.
Note: This is the one where you get to meet Ms. Jansson.
Tales from Moominvalley
When: 5 Nov, Sun
Where: Tent@Empress, in front of Victoria Theatre
Time: 3-3.45PM
Note: This session is free!
8. Meet the author behind popular Netflix series Thirteen Reasons Why
Image credit: Movie Pilot
While many watched the super popular Thirteen Reasons Why TV series when it was launched on Netflix, the book it was based on – Thirteen Reasons Why – was actually written a decade ago.
If you binge-watched this series, here's an opportunity to meet the author behind it! Jay Asher will be at SWF talking about the book and the issues that made it so relevant to every person who knows the woes of high-school and adolescence.
Thirteen Reasons Why, 10 Years On
When: 11 Nov, Sat
Where: Tent@Empress, in front of Victoria Theatre
Time: 3.30-4.30PM
Note: This session is free!
9. Argue your case that being kiasu is Singaporean
What's more Singaporean than being kiasu? It's practically a philosophy ingrained in us from birth – such as by always taking free samples and outdoing your neighbours in err…everything.
Hear from speakers Oniatta Effendi and Gwee Li Sui as they debate the pros and cons of being kiasu. Image credit: NAC
The famed annual SWF closing debate is here again, and this year's topic is about the pros and cons of Singaporeans being kiasu and if it's a trait to which we should aspire.
Watch a panel of personalities such as Adrian Tan, Oniatta Effendi, Ovidia Yu, Petrina Kow and Rishi Budhrani battle it out over the topic "This House Believes That Kiasuism Is A Good Singaporean Trait" – it's going to be quite a spectacle so get kiasu and mark your calendars!
Closing Debate: This House Believes that Kiasuism is a Good Singaporean Trait
When: 12 Nov, Sun
Where: Victoria Theatre
Time: 7-8.30PM
Note: Entry to the Closing Debate is by ticket only. A maximum of 2 tickets can be collected by each Festival Pass holder at the Victoria Theatre Foyer on 12 Nov (Sunday) from 1.30PM on a first-come-first-served basis. Please note that you will have to present your Festival Pass for collection of Closing Debate tickets. Festival Passes will go on sale at $10, only on 12 Nov.
A festival for the inner artist in everyone
Despite the name, SWF isn't just exclusively for writers. Even if you're clueless about who's who in the literary world, these highlights show that there are always new ways to experience the written word.
The festival theme this year is Aram – the Tamil word synonymous for 'doing good' – and this sentiment is expressed through the various activities and performances. Thinking about morality in an increasingly chaotic world – that's something we can all get behind.
And of course, for the literary buffs, there's even more reason to be thrilled, because your favourite authors like Pulitzer Prize winner Junot Diaz, as well as Nebula and Hugo Award winner Ken Liu, will be at the festival too!
SWF 2017 Ticket Info
5-30 Sep: Early Bird sale – 20% off all tickets sold through SISTIC, including Festival Pass
1 Oct – 12 Nov: Regular sale – $25 for Festival Pass; 20% discount for Group Booking of minimum 4 tickets; 20% discount for Festival Pass Holders and SWF eDM recipients.
---
This post was brought to you by the National Arts Council.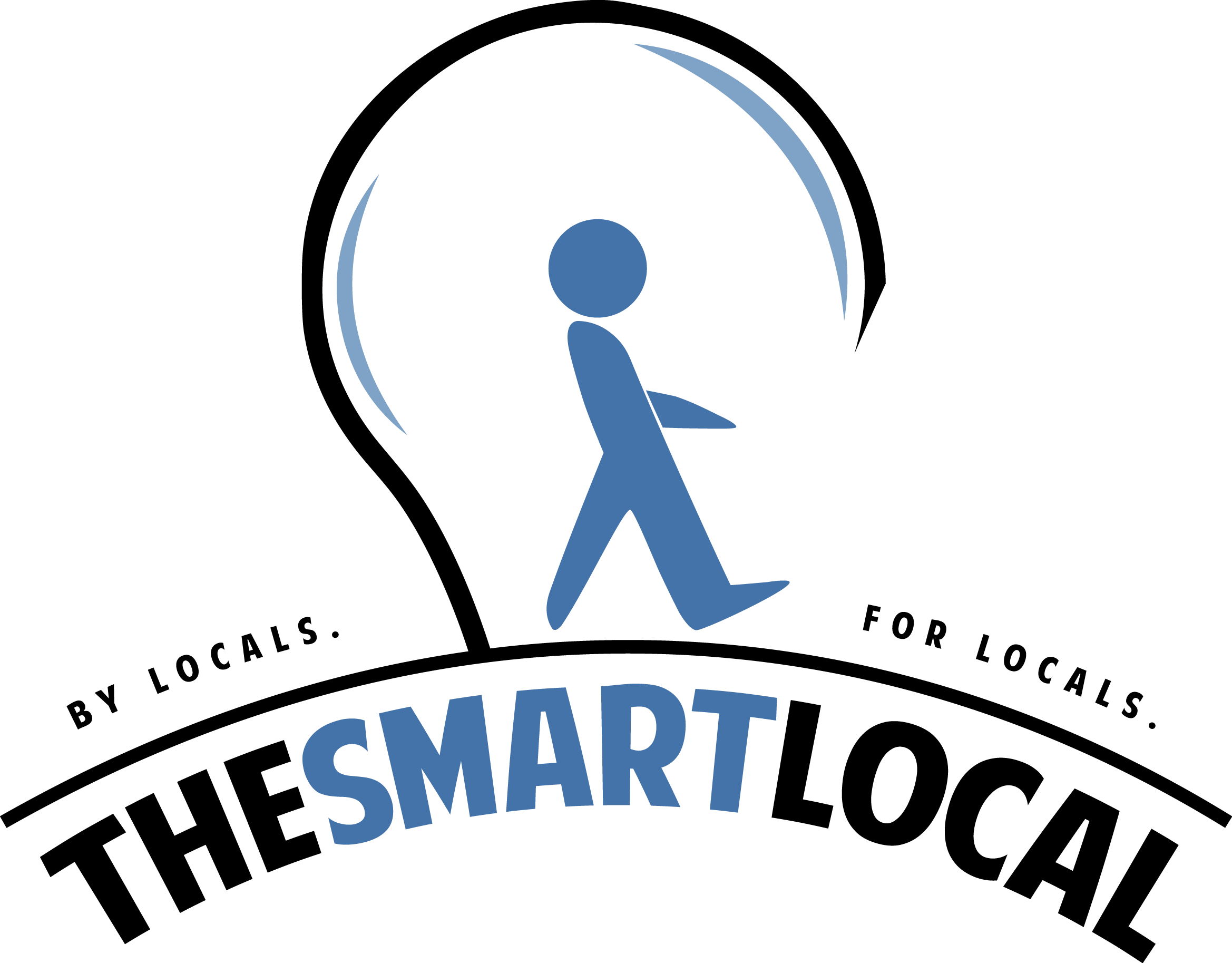 Drop us your email so you won't miss the latest news.