The best non-touristy experiences in Prague
As the most precious jewel in the crown of European cities, Prague is well known for its glorious baroque-style buildings, myriad of cultural activities, and beer that's cheaper than water.
But as the bustling capital of the Czech Republic, it can be pretty overwhelming for one to bust through crowds of people who are equally as eager to catch sight of the city's most popular landmarks. If you're looking for a one-of-a-kind experience – sans tourists – here are some low-key things-to-do-in-Prague to put in your bucket list.
This article is part 2 of a 5-part series in which the TSL team is challenged by SONY to travel to London over land – no planes allowed! – while capturing our videos and images on a SONY Xperia XZ Premium.
1. Soak in a beer spa with unlimited beer within an arm's reach
It's a borderline crime not to indulge in some liquid gold while here – after all, Prague serves some of the best beers in Europe. But forget cracking open a cold one over dinner. Instead, bathe in a tub full of beer ingredients while enjoying an unlimited supply of beer.
Beer Spa Bernard allows visitors to soak in a bathwater infused with natural ingredients used in brewing beer – including barley, hops and yeast – which are full of skin-lovin' vitamins and proteins. For 30 minutes, you can wind down in the tub while downing as much beer as you want from taps that are conveniently placed within an arm's reach.
The whole spa package (from 2590 CZK, ~S$160) consists of the bath, as well as a 20-30 minute body massage and relaxation on a hot heated bed. You're bound to leave with skin as smooth as a baby's bottom – along with a very happy beer belly!
Beer Spa Bernard
Address: Týn 10 (courtyard Ungelt), 11000 Prague, Czech Republic
Opening Hours: 11AM – 10PM daily
2. Join a professional truffle hunter on through the hills of Prague
Led by an enthusiastic Czech local (Petr) and his clever hunting dog Nela, the Prague Truffle Hunt Tour will teach you some truffle trivia and how dogs are trained to hunt for these precious morsels. It's almost unbelievable to watch how easily Nela can dig up truffles with the help of her acute nose – her senses are as alert as a K-9 trained police dog.
The tour takes place on Petřín Hill, and while you're at it you will pass through a public orchard where you can pick apples and plums right off the trees to eat.
Best part of the tour? Ending it with a divine plate of truffle pasta, and bringing a whole chunk of raw truffle back (worth 40-50 Euros).
Book your tour here.
Prague Truffle Hunt Tour
Address (Meeting point): Ujezd 415/15, Memorial to the Victims of Communism, 15001 Prague, Czech Republic
3. Stay in a romantic boat hotel along Prague's longest river
Tourists rowing canoes or enjoying a romantic boat ride along Prague's Vltava River is a common sight, but not many know that you can actually spend a night in a boat hotel – or a boatel if you will – docked by the riverside.
The aptly named Botel Matylda is a fine option of a boat-cum-hotel situated right next to the famous Dancing House, and overlooks the gorgeous architecture of the city.
Fitted with a cozy restaurant on the first floor which serves candlelit dinners in the evening, a night in this hotel will trump any other romantic experience in Europe – perfect for honeymooners looking for some quiet time.
Rooms are small but come with all the essentials you need, from a springy bed to a small bathroom, showers, and a table. Come night, the lights of Prague's buildings are reflected on the still waters of the river and it's an enchanting view unlike any other.
Botel Matylda
Address: Masarykovo nabrezi, 11000 Prague, Czech Republic
4. Hunt down the 25-seater underground cinema at this artisan goods quarters
Every city has its clan of cool independent brands, and Prague has Vnitroblock, an industrial factory turned into a popular cultural space. Not just a design store, it also functions as a cafe, art gallery, dance studio, and even has an intimate 25-seater underground cinema!
The relatively new establishment is becoming a hotspot for locals to have chill coffee sessions with friends, or spend hours at without being chased out. The various indie goods sold include a popular local brand called Signature, as well as organic cosmetics, men's and womenswear, kids' fashion, accessories and more.
Feel free to plonk yourselves down on one of the sofas with a cuppa, or play with their friendly in-house dogs.
Vnitroblock
Address: Tusarova 791/31, 170 00 Praha 7-Holešovice, Czech Republic
Opening Hours: 9AM – 10PM daily
5. Queue up for the best gelato ice-cream in town that costs only S$2.30
That casual photobomb by the staff tho.
Soft, full of natural flavour, and generous in portions – ice cream from Angelato is a well-known local's recommendation if you're looking for some good dessert in Prague. From Jasmine Rice to Olive Oil and Basil, some of the ice-cream flavours here are so bizarre that you'll wonder if there's even a flavour they can't produce.
All the flavours available at the time we went – they're always switching up their menu!
Despite its popularity and quality, prices are very reasonable – a single scoop is 38 CZK (~S$2.30), and double scoops are 65 CZK (~S$4). That's about half the price of an average gelato ice-cream scoop in Singapore! The small establishment draws queues every night but service is fast.
Note: Do have cash in hand as they do not accept card payments.
Angelato
Address: Angelato, Rytířská 27, 11000 Prague, Czech Republic
Opening Hours: 11AM – 10PM daily; opening hours differ during cold season – details here
6. Trace Albert Einstein's footsteps at a cafe that opened in 1902
First opened in 1902, Cafe Louvre was a historic place of gathering for Czech Republic's rich socialites, writers, and celebrities – Albert Einstein even frequented it during his professorship in Prague!
This humongous place – divided into a cafe, restaurant and billiard room – is one of the only remaining establishments that embodies Prague's plush prime in the early 20th century. Intricate wallpapers, large bay windows, high ceilings and waiters walking around in full suits – you'll feel like a wealthy socialite yourself.
Contrary to its luxurious atmosphere, food served in the cafe will be kind to your wallets. In fact, you won't find anything over 200 CZK (~S$12.50). There are Czech specialties like Beef Goulash and Carlsbad dumplings (199 CZK, ~S$12), vegetarian dishes from 140-150 CZK (S$8~9).
We found the chocolate cake (82 CZK, ~S$5) to be divine; light and fluffy in texture, rich in taste and big enough for 2-3 people to share.
Cafe Louvre
Address: Národní 22, 110 00 Prague, Czech Republic
Opening Hours: 8AM – 11:30PM (Mon-Fri), 9AM – 11:30PM (Sat & Sun)
7. Take a hike through Prague's caves, lakes, and hills away from the city centre
Hop on a vintage motor train before the start of your hike
Contrary to popular belief, Prague isn't just cobblestone paths and fairytale buildings – it's got amazing natural sceneries too. With just a 15-minute train ride away from the heart of the city, you can hike up Dívčí Hrady (Girls' Castles), a hill that overlooks the whole skyline of Prague.
A view of Prague unlike any other
We signed up for a tour with a local guide named Filip and his friend Jirka who took us up the hill. If you can make it up Singapore's Bukit Timah Hill, we're confident you'll conquer this climb – just remember to wear comfortable shoes.
On the left – small neighbourhoods, on the right – steep cliffs, trees and rocks
This part of Prague is relatively unknown even to the locals – we met a lady who's lived in the city for 15 years and only found out about the hill's trekking trail the day we went. Towards the end of the hike, you'll pass through a limestone cave, and a small natural lake called Prokop Valley, where you can go for a swim! This was certainly worth a day trip out of the city in our books.
Book your tour here.
Discover Prague beyond its usual tourist spots
Old Town Square, Charles Bridge and the Astronomical Clock – while these beautiful well-known landmarks have to be checked off the list, Prague has got so much more to offer. The city of a hundred spires await your exploration beyond its tourist attractions – so grab your most comfortable shoes and go all out!
Unique Prague experiences captured with the Sony Xperia XZ Premium
Mirror or phone, or both?
I'm not a fan of lugging around bulky cameras when it comes to travel – not just because of the extra baggage, but also because it's a sure-sign of "hey look, I'm a tourist!".
With so much activity going about in Prague, we packed light every day and took most photos with the Sony Xperia XZ Premium, our lightweight and handy travel companion. Designed using technology from Sony's α™ and Cyber-shot™ ranges, we could easily capture wide views of Prague's scenic places within a single screen.
Crisp images taken with the Sony Xperia XZ Premium's 19 megapixel Motion Eye™ camera
Not just a DSLR in a phone, the Sony Xperia XZ Premium showed its prowess in smartphone technology with water resistance that survived the splashes of water from our beer spa experience, and managed to catch details of the place even in low-light settings.
Our travels in Prague were hassle-free as our best memories were captured with the phone's fool-proof camera settings, easily adjustable even for a camera newbie like me.
This article is part of a series in which the TSL team travelled from Singapore to London on train in collaboration with Sony Mobile. Find the articles in this series here.
---
This post was brought to you by Sony Mobile.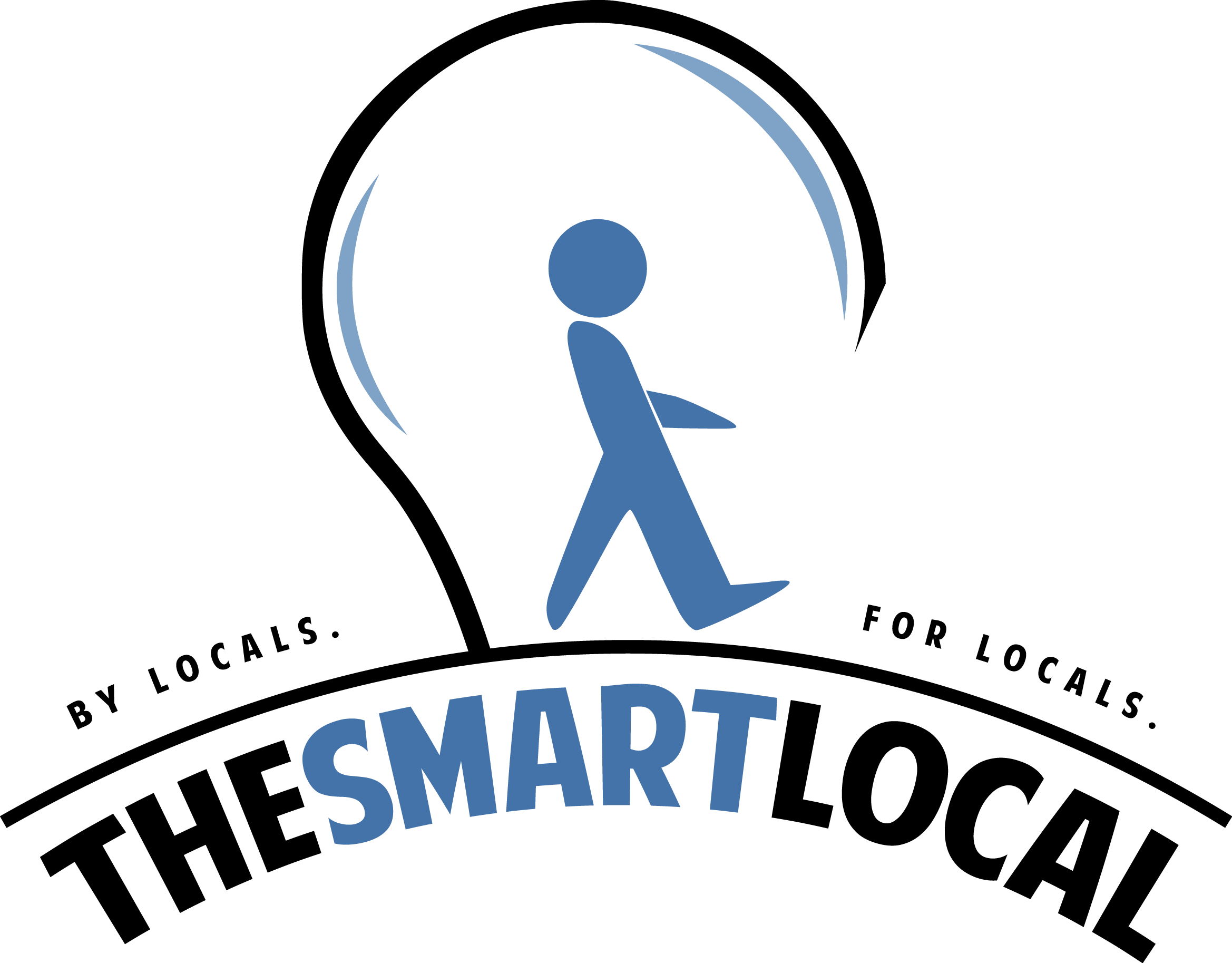 Drop us your email so you won't miss the latest news.