Shooting with a film camera
---
Among the many things that have made a comeback from days past, film photography has grown to be a coveted one given its raw aesthetic and nostalgic charm. However, fun as it is to click away, the cost of shooting film in Singapore can pile up once you account for cameras, film developing and scanning. 
If you're looking for a way to stretch your dollar while shooting film, here are 9 ways to save money on film photography without compromising the quality of your shots.
More on film photography:
---
– Camera and Equipment –
---
1. Invest in a compact camera instead of multiple disposable cameras
---

Image credit: eBay
Most of us would have started our film photography journey using point-and-shoot disposable cameras like the ones from Fujifilm and Kodak. They are known for producing grainy, rough-around-the-edges shots that can be hard to recreate using digital cameras.
If you like this spontaneous, candid aesthetic yet don't want to shell out for a regular camera, consider purchasing a reusable compact camera instead of purchasing multiple disposables.
A reusable camera like the Kodak M35 ($30.90) might cost more than a disposable single-use camera ($15.90), but you'll only need to replace your film (from $7) instead of buying a new disposable camera after each roll. This means that you'll start racking up savings by your fourth roll of film.
---
2. Buy film cameras from Instagram stores instead of shops
---

Image credit: @filmthrills_
One thing that many people enjoy about film is using gear from a bygone era, and one way to get access to these vintage goods is from Instagram stores instead of brick-and-mortar shops. Accounts like @filmthrills_ and @filmm.io are known for providing a wide variety of reliable second-hand cameras and even have discounts for students.
For example, you'd save $40 by getting a Yashica camera on @filmthrillls_ for $85 (U.P. $125).
An alternative would be to purchase second-hand cameras from Carousell – most cameras would have already been tried and tested by previous users to ensure that they work. You can even bargain to get your ideal camera for even cheaper!
---
3. Use your phone as a light sensor instead of buying a light meter
---

Image credit: The Dark Room
Most of the time, the best deals come from cameras that are slightly wonky – the most common issue is that light meters don't work. Instead of spending more to repair the broken light meter on your camera, use your phone as a light sensor instead.
Free apps like Lux Light Meter for iOS and Lux Meter for Android let you use your phone to check camera settings, meaning you can go ahead and buy the camera that you've been eyeing even if its built-in light meter is spoilt. Even if it's working fine, you can use these apps to double check the readings to maximise your shots especially in complicated lighting situations. 
---
– Film –
---
4. Buy film in bulk and store in refrigerator
---

Image credit: Chapman Photography and Imaging
Film usually has an expiration date of 2 years after its month of manufacture – which is why many film users don't consider buying film in bulk. But here's a neat trick for you – store your film in the refrigerator to slow its rate of degrading. This can help retain the quality of your film for up to a decade.
For example, a bundle of 10 of the Kodak UltraMax 400 ($82.90) saves you roughly $1.60 per roll when compared to buying a roll individually for $9.90.
---
5. Use expired film instead of throwing them away
---

Image credit: Ian Ling
Unlike expired milk that'll probably give you a bad stomach ache, expired film is harmless and can produce unique shots. Instead of throwing old film away, try experimenting with them – you might get some interesting light leaks or effects you simply can't recreate otherwise. Not to mention, it adds to the suspense of not knowing how your images will turn out.
Even for expired film, it's recommended that you store your film in the fridge to prevent further ageing. To save even more, you can even buy expired film from sellers on Carousell at a lower price than original film. For example, you can get an expired Fuji C200 film for $4.90 on Carousell as compared to paying $7.50 for one that has yet to expire.
---
– Developing & scanning –
---
6. Scan your film using your phone instead of doing it at the lab
---

Scanning film yourself lets you include the sprocket holes on the top and bottom borders for some extra aesthetics 
Image credit: Ian Ling 
Waiting for your film to get developed is the same as us working fellows wishing on TGIF to come quickly on a Monday morning – time somehow seems to slow down. If you're impatient to see how your photos turn out and want to save cost on developing, here's a tip for you.
Instead of both scanning and developing your film at the store, scan your film using your phone to save yourself $5 – $7. One way is to use a white screen as a backlight and an app to scan your photos. It produces pretty decent scans that are good enough to go up on Instagram and you'll halve what you usually spend. 
However, it might be better for you to shell out that extra bit of money to get the best results from costly rolls of film or for important shots and projects. 
Dedicated scanning apps like FilmLab for iOS & FilmLab for Android along with alternatives like Film Scanner Pro and Kodak Mobile Film Scanner also let you digitise your photos with a single tap. 
---
7. Join a photography club for access to a darkroom
---

Image credit: Adorama
As most hardcore film hobbyists would know, an old-school method of developing your film would be doing it yourself in a dark room – but not many of us have the space to set one up in our tiny HDBs. However, you can join SAFRA's photography club for access to a darkroom.
SAFRA members only need to pay $34 for a 2-year membership that will give you access to a darkroom with materials provided for you to develop your photos. If you go through a roll of film every 2 months, you save around $80 by signing up for this membership to develop film on your own. Non-SAFRA members can also get this 2-year membership for $96.
---
8. Get your film developed online in Malaysia
---

Image credit: Darkroom8
The lowest price you'll pay to develop film in Singapore is probably at Triple D MiniLab Centre where it costs $9.50 to get a roll of colour film developed. However, places like Darkroom8 in KL get the job done for as low as RM 14.80 ($4.86) – given that you're willing to wait a couple of weeks for your exposed film to reach there by mail. 
For the sentimental, you can shell out a little extra for them to return your photos and negatives via mail.
Shipping your film over costs about $2.50 for a box which can hold up to two to three rolls of film. If you send over three rolls of film, the cost of developing each roll would amount around $5.30. You'll save $4.20 – enough to buy you a plate of cai fan with meat.
---
Bonus: Try developing film yourself with household items like coffee
---

Photo developed using coffee, vitamin C and washing soda.
Image credit: 365 Project
For the adventurous, try your hand at developing your own black and white film using household items like coffee, vitamin C and washing soda. All you'll need to do is to dilute each ingredient with water and let your film soak inside each mixture in a Paterson tank ($58) before rinsing it and hanging it out to dry. 
Not only will this method allow you to save cost on developing, it'll also allow you to try your hand at developing without needing to spend money on expensive chemicals or book a dark room. When you first start out, be sure to experiment with a film roll that you don't mind taking risks on – you wouldn't want to ruin shots from a nice date or an important event!
---
Saving money on film photography
---
Although digital photography can be convenient, shooting on film can be therapeutic as it forces us to slow down and admire our environment more. With the rising cost of this growing appreciation for film photography, we can all agree that being able to save money on this hobby will always be a plus point. 
Photo spots in Singapore:
---
Cover image credit: eBay, Chapman Photography and Imaging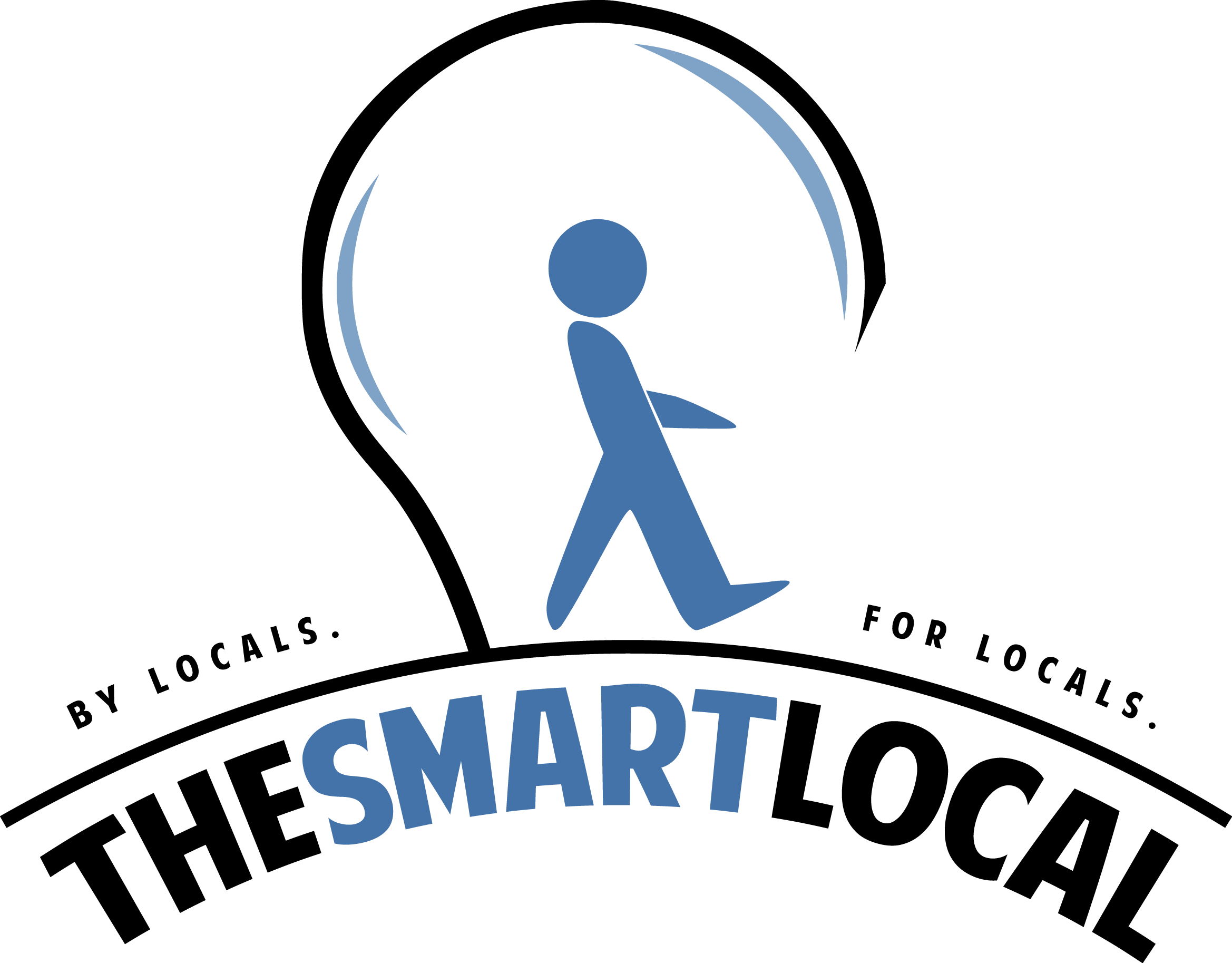 Drop us your email so you won't miss the latest news.