Fast food dupes in Singapore
---
It's back to the takeaway and delivery life for a while. For those who want to try whipping up fast food favourites at home, we can refer to the many fast food dupes – that have always been hidden in plain sight – which made waves online during the Circuit Breaker period. 
From McSpicy patties to KFC cheese fries, if you tried any of these dupes in a blind taste test, you'd be thoroughly fooled. The dupes are almost impossible to tell apart, and did we mention can be up to 6 times cheaper than the original? 
To start you off scoring some serious savings, here are 9 fast food dupes in Singapore and where you can have them on demand.
Read similar articles:
---
1. McSpicy – under $1.50 a piece
---
Ah, the signature McSpicy. It's iconic not only for its spiciness, but also its infamous side effect that sends many running to the nearest toilet. Yet for some inexplicable reason, pain-loving Singaporeans love it so much that they keep going back for more. 
So imagine the shock when McDonald's closed and fans were left with no way to get to those juicy and spicy patties – until netizen Nadiah Omar stumbled upon the frozen Fried Boneless Chicken Thigh. 

Image credit: Nadiah Omar
In a Facebook post, she claims that it tastes similar to the original McSpicy in terms of juiciness and spiciness. With over 4,000 shares, it's clear many Singaporeans stand by her rave review. 
You can find this in select stores or online at New Multi Food for $9.90/800G. With each patty weighing around 100G, it works out to be only $1.25 a piece! For the most authentic results, you'll want to deep fry them, but you can put them in an air fryer for around 3-5 minutes for a healthier take.
Original: $6.10
Dupe: $1.25
Money saved: $4.85
---
2. Pizza Hut drumlets – $1.35 per serving
---

Image credit: @pizzahut_sg
Apart from pizza, another must-order from Pizza Hut are the iconic sweet 'n' spicy drumlets. They're tasty, juicy and fall off the bone – what more can we say? Our only quib is that we wish we could have more with breaking the bank. 
Turns out, maybe we can. Netizen Leslie Koh shared on Facebook his search to find a worthy dupe to the drumlets, and came up with Farmpride Buffalo Wings on top. Out of 3 different brands of frozen drumettes, he rated these at 96% similarity to the original Pizza Hut ones. 
You can find these at almost all supermarkets like NTUC at $6.75/450G. With about 5 servings in each packet, that comes up to just under $1.40 per serving – definitely affordable enough for you to have your fill. 
For kids and those who can't take spice, a close runner-up is the CP Roasted Mexican Chicken Drumlets at $5.90/350G. Apart from the different spice level, it's still similar in terms of texture and taste. 
Original: $8.90 for 6 pieces
Dupe: $1.40 for 6 pieces
Money saved: $7.50
---
3. Mcdonald's chilli sauce – $2.20 per bottle
---

Image credit: Eatbook
McDonald's curry sauce gets all the attention but its signature garlic chilli sauce is not to be overlooked. It goes well with the burgers, fries, nuggets – just about everything on the menu. If you wipe out chilli packets faster than you can sheepishly ask the auntie for more, we've got good news. 
The chilli sauce is available not only in those tiny packets, but also in bottles! Specifically, Sinsin garlic chilli sauce which retails at $2.20/bottle at most supermarkets. It tastes exactly like the original – but to be fair, that's not surprising. 

Image credit: Janus D.
After all, legend has it that this is the original McDonald's chilli sauce recipe. Older folks might even remember the Sinsin logo printed on their chilli sauce packets way back in the early 2000s. Get a bottle from any supermarket to test it for yourself, and maybe secretly douse your chicken rice and nasi lemak with it afterwards – no one's judging. 
Original: $0
Dupe: $2.20
Face saved: Priceless
---
4. KFC cheese – under $7 per bottle
---

Image credit: Eatbook
Almost everyone who has ordered from KFC knows the temptation to upgrade from regular fries to cheese fries. The creamy cheese drizzled all over your fries really takes it to the next level with just the right amount of tang.  
The DIY version replicates the rich cheesiness – and all you need is 2 tablespoons of milk, a tablespoon of butter and 3 slices of cheese. Melt the butter and mix in the milk, then toss in the slices of cheese. A pro tip is to tear the cheese into smaller pieces so it'll melt ASAP. 
Give it a good stir, add some cornstarch to the desired thickness, and voila, your very own KFC cheese ready to eat. 

Add a dollop of sour cream and garnish with freshly cut chives to recreate KFC cheese fries
Image credit: Eatbook
The recipe makes about 100G of cheese, or 2 servings worth. Adding up the cost of the milk, butter and sliced cheese, it comes up to just under $0.55 per serving – half the price of a KFC cheese tub but with the full cheesy goodness. 
View the recipe here. 
Original: $1 for a cheese tub
Dupe: $0.55
Money saved: $0.45
---
5. Twister Fries – under $1.40 per serving
---

Image credit: Eatbook
Twister fries are a popular seasonal item on McDonald's menu, especially during the Chinese New Year period. It's the kind of food that makes you amazed at the crispy batter and tasty seasoning combo that makes you wish you could have it all year round… and by the bucketful. 
With Arby's Seasoned Curly Fries, now you can. In fact, coming in at $6.90/650G, one frozen pack will easily give you about 5 servings at only $1.38 each. Together with the fact that this has 0 trans fat, you can probably have these curly fries every other week feeling guilt-free. 
This brand of curly fries is a popular product with a 4.9 out of 5 stars rating on Lazada, so don't be surprised to see it regularly sold out. 
Original: $3.90
Dupe: $1.38
Money saved: $2.52
---
6. Nuggets – $7.50 for 50 nuggets
---

Image credit: Eatbook
If anything, we love our McNuggets. We'll gladly order a 20-piece box, or even make a McNugget bouquet for our loved ones. They're a great comfort food – and now you can have them even more affordably. 
You might remember netizen Leslie Koh from the Pizza Hut drumlets dupe, and turns out he made another brilliant find that he claims is 98% similar to the actual McNuggets. 
It's the Freezepak Crispy Chicken Nuggets, a dupe with similar taste, texture, shape and even smell to the original. This fast food dupe is currently sold in Singapore by most retailers at just $7.50/1KG – that's less than $8 for about 50 nuggets! 
Preparation is as simple as tossing the frozen nuggets into the oven, airfryer or deep fryer. Either way, they'll be ready to be devoured within 15 minutes or less. 
For those who enjoy spicy nuggets more, the Fairprice Hot and Spicy Chicken nuggets are a good choice. At only $6.35/850G, it's a good bargain to get those seasonal spicy nuggets all year round. 
Original: $13.60 for 20 pieces
Dupe: $3 for 20 pieces
Money saved: $10.60
---
7. Filet-O-Fish buns – $0.30 per piece
---

Image credit: @noosiekins
The Filet-O-Fish bun is famously known for being as smooth as a baby's bottom. Unlike other burger buns, it's super soft and perfectly fluffy. Needless to say, it's a big hit on these burgers and leaves us wondering how else we can get bread that smooth. 
Well, the Fuji Bakery Hamburger Buns seem to have cracked the code. They're every bit as pillowy and at just $2.60/10 pieces, even easier on the wallet. You can get it from the bakery section at Giant and other supermarkets. To fluff it up even more, the trick is to steam the bun rather than toast it for that soft texture we know and love. 
2021 update: Do note that due to import issues, the Fuji Bakery buns are currently only available on Shopee Malaysia and Tesco Malaysia. Hang in there, Singaporeans!
A dupe for the fish filet itself is also available at Giant. Known as the EB Fish Patty, it sells for $4.50/5 pieces, amounting to 90 cents a piece. It's a good steal with similar flakiness and taste, albeit slightly thicker than the McDonald's version. 
Original: $5
Dupe: $1.50, excluding cheese and tartar sauce.
Money saved: $3.50 
---
8. KFC popcorn chicken – $1.70 per serving
---

Image credit: @manlikefrankie09
Many of us were in love with KFC popcorn chicken when we were younger, painstakingly saving our meagre pocket money for a box of crunchy, flavour-packed treats. Little did we know that we could have had the same goodness for much cheaper.
It's not too late – we can still get the dupe FarmPride Frozen Golden Crispy Popcorn Chicken from most supermarkets. It's priced at $6.75/400G, which is about 4 servings at under $1.70 each! Preparation time is 6 minutes at most with an air fryer, deep fryer or oven. 
Original: $4.70
Dupe: $1.70
Money saved: $3
---
9. Mcdonald's Hotcakes – Under $5 for 8 pancakes
---

Image credit: @mcdsg
Hotcakes are indisputably a fast food breakfast staple in Singapore. Combined with maple syrup and butter, they're a match made in heaven. Whip up your own version for almost half of the cost with the DIY Betty Crocker Pancake Mix (Original Flavour) that retails at $3.90/box. Each box has enough mix to make 8 to 10 pancakes, more than enough for a scrumptious family breakfast. 
It's almost laughably easy to whip up as well. Just add water to the mix, along with an egg. Stir, then pour a desired amount of batter onto a hot pan, and let it cook 1 minute per side. You can have lots of fun with it, such as making creative shapes or adding your own toppings. 

Making your own Hotcakes means you can elevate them in any way you want
Image credit: @miki______k
For the standard McDonald's toppings, go for whipped butter and some pancake syrup. For the latter, there are many brands at different price points, some even exceeding $20 a bottle. If you're working with a limited budget, go for Little Bee Pancake Syrup. It's sold at most supermarkets at just $3.57/bottle, so you won't have to spend a ton on your pancake breakfast. 
Original: $5.30 for 3 pieces
Dupe: $1.46 for 3 pieces
Money saved: $3.84
---
Cheap fast food alternatives in Singapore
---
Fast food is certainly delicious, but oftentimes we pay more for convenience than for the food itself. If you don't mind doing some of the work, you could actually save a lot on these meals with more affordable options. 
On top of that, the sky's the limit with these DIY dupes! Whether it's Pizza Hut drumlets with McDonald's chilli sauce or McNuggets with KFC cheese, you can combine your favourite bits from each fast food chain in Singapore – to create your very own ultimate fast food feast. 
Check out other articles about dupes: 
---
Cover image adapted from: (Clockwise) Eatbook, Eatbook, Eatbook, @pizzahut_sg
Originally published on 6th July 2020 Last updated by Renae Cheng on 21st July 2021.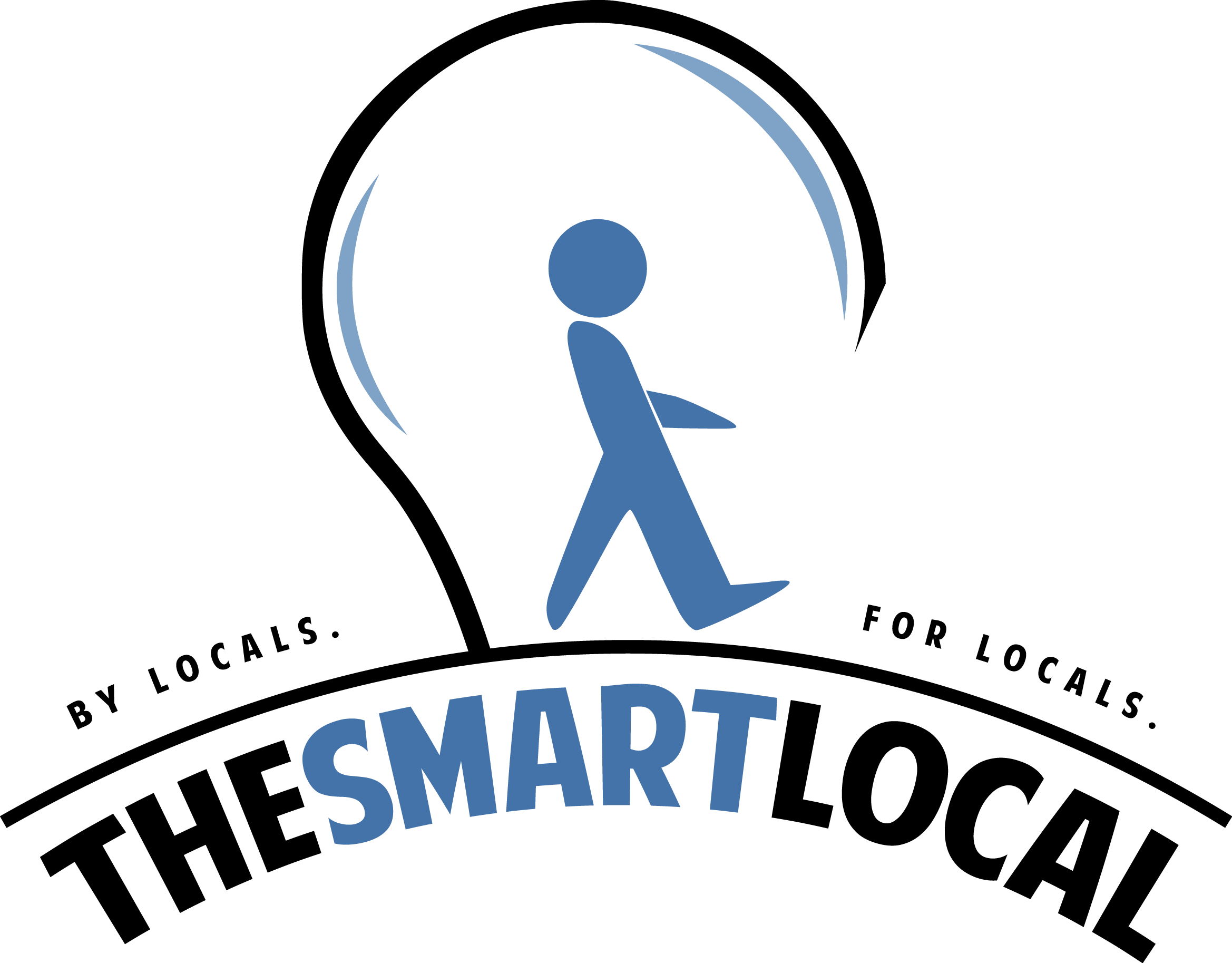 Drop us your email so you won't miss the latest news.