Longest surviving fast food chains in Singapore
---
Fast food has more or less reached national pastime status. There's no questioning Singaporeans' love for fast food – be it KFC's Hot & Crispy Chicken or McDonald's McSpicy – these chains have filled our bellies with guilty pleasures for as long as we can remember.
But if you ever question exactly how long, you'll be surprised to learn that fast food has been around pretty much since our independence. Some have come and gone, some came back while some underwent massive revamps. These longest surviving fast food chains in Singapore may look vastly different then and now, but they're still dear to our hearts.
---
1. Yoshinoya (1997)
---
Image adapted from: Yoshinoya Singapore via Facebook
It's always refreshing when a fast food chain that isn't fried chicken comes around, and that's exactly what Yoshinoya brought to Singapore when it opened its first outlet at Ngee Ann City back in 1997. The Japanese chain serves rice bowls, udon, and curry rice among other dishes that are guaranteed to warm your belly. 
Lately, the brand has been reinventing itself with a new concept menu as well as renovated outlets island-wide. The Yoshinoya-of-old felt small and vintage but the stores today are much more spacious with more colourful meals, including new items like tonkatsu sets and ramen.
---
2. Subway (1996)
---
Image adapted from: Subway Singapore via Facebook
The world is no stranger to Subway, with the chain boasting over 40,000 stores in over 100 countries. Subway captured the attention of Singaporeans back in 1996 by offering healthier alternatives to typical fast food. Since then, they've been a go-to for when you need a quick sandwich – or a delicious cookie.
Most of us should be able to remember their "Fresh Fit" campaign over a decade ago where they sent fitness ambassadors to perform random acts of fitness at their outlets. With the 50 outlets still here today, they've still managed to keep themselves fresh.
---
3. MOS Burger (1993)
---
Image adapted from: MOS Burger Singapore via Facebook
The story behind MOS Burger is an inspiring one. It all started with a Japanese man with a dream, working in an American burger joint, who returned home, made his own style of Japanese hamburgers and spread it around the world – including Singapore in 1993. 
The famous rice burger was a hit, and still is today. In 2019, they even created the MOS Chilli Crab Burger to satisfy local taste buds.
Image credit: @wcn_ni via Instagram
The first outlet at Isetan Scotts relocated, but the second-ever outlet in Junction 8 at Bishan was given a makeover in recent years and is still operating.
---
4. Domino's Pizza (1992, re-opened in 2009)
---
Image adapted from: Domino's Pizza Singapore via Facebook
Fun fact: Domino's Pizza actually arrived in Singapore all the way back in 1992, but sadly closed down in 2000 due to fierce market competition. In 2009, they launched a comeback with improved operations and better market knowledge and has been going strong ever since. 
With our seemingly undying love for chilli crab, Domino's latched on to the trend back in 2018 and launched the Chilli Crab Pizza and Power Chilli Padi Crab Pizza.
---
5. Arnold's (1984)
---
Image adapted from: Dancing Blue Seal
Arnold's is one of the first home-grown, true-born Singaporean fried chicken fast food chains with the first outlet tucked away at City Plaza – which is still here today. A pioneer in 1984, they were also one of the first halal-certified fast food chains.
Although it may be relatively unknown with the Gen Z kids today, those who know Arnold's know that their fried chicken is delicious, crispy and bursting with flavour. Back then, they would serve their signature Spring Chicken Meal with a side of friends and coleslaw on their nostalgic, cafeteria-like plates.
The first-ever City Plaza outlet got a swanky new upgrade with a fresh coat of paint and an electronic ordering system. Arnold's has since expanded across the country, with outlets located in Bedok, Hougang, Jurong, Yishun, and Tampines.
---
6. Long John Silver's (1983)
---
Image adapted from: Long John Silver's Singapore via Facebook
Long John Silver's jumped on the fast food train in Singapore very early on and brought quick-service seafood to the island all the way back in 1983. 
Many grew up on the tasty, spice-laden, deep-fried crumbs that were sprinkled atop every ordered set – and probably asked for more as well to go with their fried fish, chicken, or shrimp. The crumbs even came with their battered fries, which made the side dish even crispier and more satisfying, especially when dipped in nacho cheese sauce.
---
7. Burger King (1982)
---

Image adapted from: Singapore Memory Project
The second-ever Burger King in Asia was located at Peninsula Plaza in 1982 and established themselves as fast food royalty from the get-go. Early on, the brand managed to capture Singaporeans' hearts by infusing well-known flavours into their menu such as the Rendang Burger or Hainanese Chicken Burger, both of which occasionally make reappearances today.
They're constantly changing up their game. In recent years, they've also introduced trending flavours, such as the Mala Stacker Burger and Kopi Siew Dai Pies. 
---
8. Pizza Hut (1981)
---
Image adapted from: Wikimedia Commons
The largest pizza chain in Singapore – Pizza Hut – first arrived in 1981 at Jalan Jelita, Holland Road. They were also among the first to launch the home-delivery concept, with the first pizza delivered in 1986.
Image credit: Singapore Memory Project
It's not easy to forget those family trips to Pizza Hut where we enjoyed pizzas loaded with cheesy toppings and munch onto the soft, cheese-stuffed crusts that left us craving for more. Till now, they're still the reliable chain for when you need pizza for a party, event, or just a simple dinner at home.
---
9. McDonald's (1979)
---
Image adapted from: remembersingapore, McDonald's via Facebook
Arguably one of Singapore's top fast food chains, the famous golden arches of McDonald's are probably etched in the memories of every Singaporean. McD outlets have long been hangouts for students to eat, talk, and study after school and will most likely remain like that for generations to come. 
From a single store at Liat Towers in Orchard in 1979 that broke the record for most burgers sold in a single day, it now holds 40% of the fast food market share with 136 locations as of 2023. 39 of these are 24-hour McDonald's outlets, which means you can satiate sudden cravings any time of the day.
Besides the classic McSpicy that's a Singapore icon now, the fast food chain has religiously served up special seasonal burgers adored by all over the years such as the Kampung Burger in 1994, Prosperity Burger in 2005 and Nasi Lemak Burger in 2017. 
In 2022, they delighted their customers by offering a dedicated menu featuring local flavors, including Laksa Delight Burgers, Pulut Hitam Pie, and Teh C Frappe.
---
10. KFC (1977)
---
Image adapted from: Wikimedia Commons
KFC brought finger-licking-good chicken to the island in 1977 at Somerset Road. Only behind McDonald's in terms of outlets, the 84 current stores cater to hungry Singaporeans with the classic Original Recipe Chicken. 
What they introduced was vastly different from the typical roasted or steamed chicken many kids were used to, and so every family trip down to the nearby KFC was memorable.
Image credit: Singapore Memory Project
What came a bit later was the Hot & Crispy Chicken which catered more to local taste buds. In more recent times, the very unique specials such as the Chizza, Kentaco, Mac N' Cheese Zinger and Crispy Chicken Skin have continued to capture our attention and keep us patronising the colonel.
---
11. A&W (1966, re-opened in 2019)
---
Image adapted from: A&W Singapore via Facebook
It may be a surprise for some, but the first fast food chain in Singapore was actually A&W, first opening at Dunearn Road way before any other chain did in 1966. That means it's actually been around, albeit with a gap, since Singapore's independence.
Unfortunately, fierce market competition forced the chain's exit in 2003, but it returned almost 2 decades later with much fanfare.
Image credit: Singapore Memory Project
Your parents, and possibly grandparents, might still remember memories of cheeseburgers, root beer floats and curly fries as American fast food was introduced to the island for the first time. 
It holds a special place in Singaporeans' hearts and today – with 6 outlets located at Jewel Changi, Ang Mo Kio Hub, Canberra Plaza, Jurong Point, Admiralty Place and Northshore Plaza – let's hope it's here to stay.
---
Fast food chains in Singapore that have been around the longest
---
These longest surviving fast food chains in Singapore are going strong, and more are still popping up every year. Singaporeans and fast food are a pair that will seemingly always match. Perhaps you'll be telling your children stories of the vintage Shake Shack or A&W at Changi in a few decades.
For more on fast food and memories, check out these articles:
---
Cover image adapted from: remembersingapore, McDonald's via Facebook, A&W Singapore via Facebook
Originally published on 6th March 2020. Last updated by Pat Yuan Teng on 20th April 2023.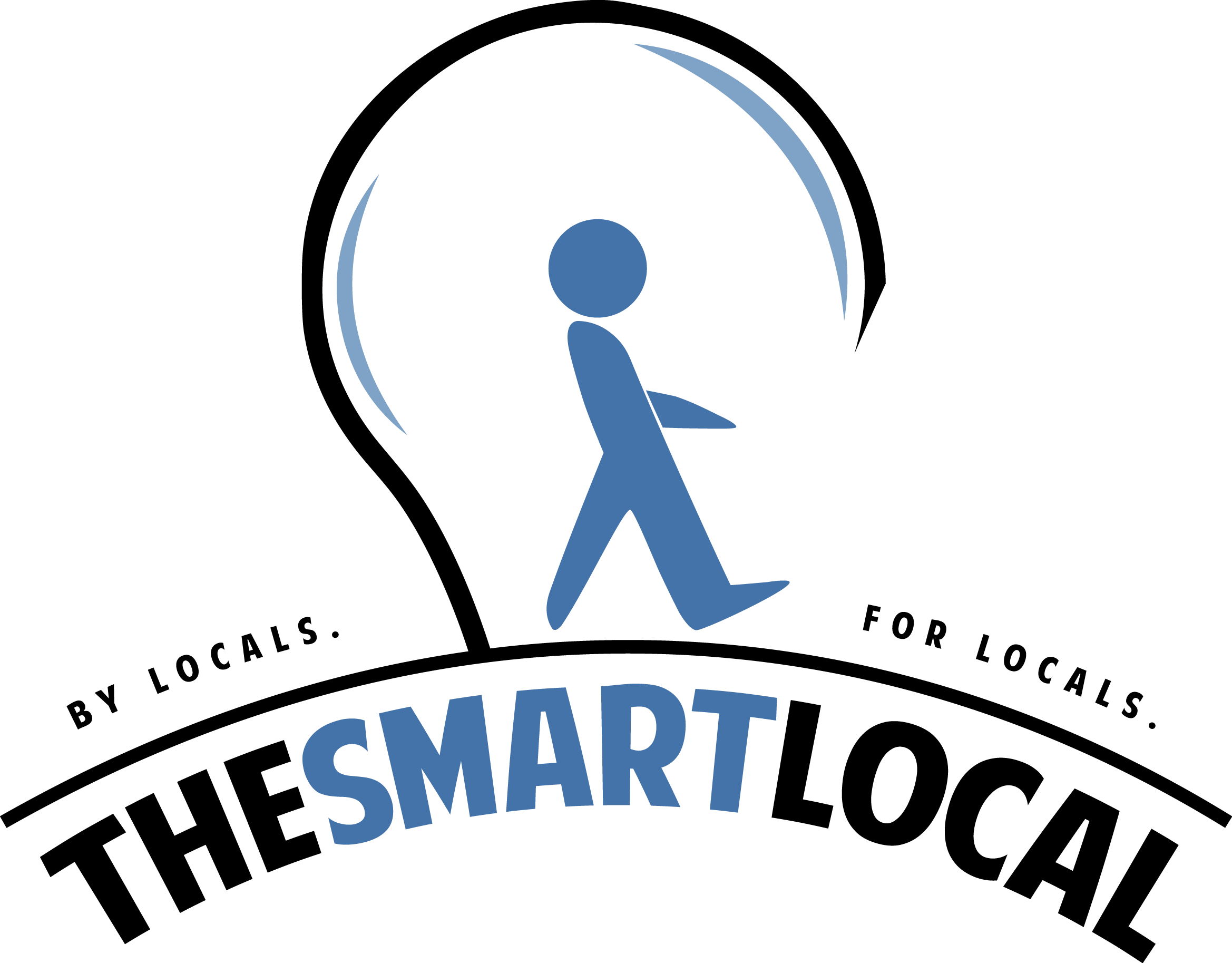 Drop us your email so you won't miss the latest news.