The ultimate bottled water ranking
---
Whether you're looking to rehydrate after completing a #fitspo workout or desperately need to soothe your tongue after eating a bowl of mala, drinking water seems like the obvious solution to life's many problems.
Having your own water bottle from home is, of course, the superior choice. But if you're in a pinch, buying a bottle of water from the supermarket can be a real lifesaver. With all the different brands in the water aisle, it can be hard to choose just one to buy. Even so, how different can water be? Very, apparently.
To settle the ongoing debate of which brand actually reigns supreme, we tried 10 common bottled water brands to give you our unofficial "official" ranking.
Disclaimer: All bottles were reused and/or recycled after the taste test.
---
How we ranked the water
---
Rather than just tasting the different brands, we wanted to rate the full water experience, from the packaging down to the price. Think coffee and wine tasters, but with a random group of inexperienced water connoisseurs instead.
To make it easy to understand, here's our ranking criteria, explained:

List of brands tested: 7-Eleven, Volvic, Smartwater, Aqua, pH balancer, Dasani, Ice Mountain, Fiji, Evian, and Meadows
Ratings
Packaging: How much thought was put into the design of the bottle? How ergonomic is the shape? Does the bottle crinkle under our grip or is it sturdy AF?
Atas-ness: What's the general ~ViBe~ of the water? Does it make me feel expensive? Can I see myself flexing this bottle of water at Marina Bay Sands?
Taste: What are the notes that shine through? Is the aftertaste plasticky? Can I taste the supposed minerals in the water? 
Value for money: Am I willing to pay that much for "mountain water" in a bottle?
Quenchability: Does my throat feel quenched? Is the water crisp and refreshing? Do I see myself reaching for this after a spicy meal?
With those 100% legit criteria out of the way, it's time to get hydrated.
---
10. 7-Eleven
---
Price: $1.80 (bought from 7-Eleven, duh)
7-Eleven is probably the first place most people go to for a fix of cheap water, which makes this bottle that much more disappointing. With a boring label, the packaging doesn't stand out, and if not for this taste test, I probably wouldn't even have given it a second glance.
The water itself isn't terrible, but with other cheaper brands on the list, it's hard to justify spending $1.80 on water that tastes flat and doesn't fully quench my thirst.
Packaging: 0.2/1
Atas-ness: 0.1/1
Taste: 0.3/1
Value for money: 0.3/1
Quenchability: 0.3/1
Overall rating: 1.2/5
Me: "Disappointing. 7-Eleven, I believed in you 💔"
Megan: "I would not get it leh."
John: "Aqua 2.0."
---
9. Meadows French Mountain Water
---
Price: $1.25 (bought from Giant)
Meadows water is the kind of brand that wouldn't really be your first pick in a store. Marketed as "French Mountain Water", I expected it to taste like a one-way ticket to the French Alps, but alas, that did not happen.
The bottle itself is fairly nice with a top-heavy bottle for an easier grip. While having minerals in your water can be a huge plus for some, this water probably had too many minerals because it tasted too much like it was taken straight out of nature for my liking. 
Packaging: 0.6/1
Atas-ness: 0.4/1
Taste: 0.2/1
Value for money: 0.4/1
Quenchability: 0.4/1
Overall rating: 2/5
Me: "Not really my vibe, tbh. Low-key hate the strong mineral-y taste."
Megan: "It tastes weird. Would not recommend it."
John: "Tastes too raw, like they took it straight from the ground. Like rainwater."
---
8. Aqua
---
Price: $0.80 (bought from NTUC)
Aqua's bottle features a healthier-choice symbol that caught our eye, making us feel good about choosing this brand. Was that purely psychological? Maybe. And while we like the colourful mountains on the package, the bottle isn't very ergonomic or grip-friendly.
This water, strangely enough, leaves your throat feeling dry – kinda like you just ate an entire bag of chips, which is probably not ideal when you want to feel quenched. The taste itself isn't bad for the price though.
Packaging: 0.4/1
Atas-ness: 0.2/1
Taste: 0.6/1
Value for money: 0.7/1
Quenchability: 0.3/1
Overall rating: 2.2/5
Me: "Does not taste like mountain spring water, but I'll take it."
Megan: "Leaves your throat dry."
John: "Ice Mountain 2.0."
---
7. Ice Mountain
---

That happy man dancing on the logo is me when I see this bottle
Price: $0.55 (bought from Sheng Siong) 
I think we can all agree when I say that Ice Mountain is the iconic bottled water in Singapore. Found virtually everywhere, seeing this familiar mountain-shaped logo brings a smile to my face when I'm dying of thirst.
The packaging and logo are both fun and creative, especially with mountains engraved on the bottle. Ice Mountain always has a slight plasticky taste which I honestly like – for those who don't get this interesting flavour profile, just imagine the water having  "sweet" notes.
Packaging: 0.5/1
Atas-ness: 0.2/1
Taste: 0.7/1
Value for money: 0.8/1
Quenchability: 0.6/1
Overall rating: 2.8/5
Me: "I like the taste of plastic, so this is perfect."
Megan: " I wouldn't buy this again tbh, especially after trying all the bottles."
John: "Doesn't taste like it flows from an ice mountain."
---
6. Volvic
---
Price: $2.30 (bought from NTUC)
Standing out from the rest on the list, Volvic's bottle is the only green-capped one, which is a strange design choice considering that water doesn't usually remind me of the colour green at all. 

Extra points for the pretty volcano on the packaging
I could only find the sports version of this water which had a narrow drinking cap. The grip on the bottle cuts in on four sides, and its rectangular shape distinguishes it from the other cylindrical bottles.
Honestly, this tasted like nothing. The consistency of this water is also a little bit thicker than the rest – if that is even possible – which made drinking Volvic slightly more fun for me, but not so much for the other taste testers. 
Packaging: 0.6/1
Atas-ness: 0.8/1
Taste: 0.7/1
Value for money: 0.3/1
Quenchability: 0.6/1
Overall rating: 3/5
Me: "My soul feels cleansed, I love it."
Megan:"Thicc, but absolutely no taste."
John: "A custard-like consistency…because of all the minerals?"
---
5. Dasani
---
Price: $0.55 (bought from Sheng Siong)
Dasani never fails to make me smile. The grooved bottle makes it super easy to grip and the girth of the bottle is perfect to hold. Looking at the label with its peaceful image of a pool also makes drinking this water a serene experience.
The water has no weird aftertaste that lingers on your tongue and is refreshing and crisp. For $0.55, you really can't go wrong with Dasani.
Packaging: 0.8/1
Atas-ness: 0.2/1
Taste: 0.7/1
Value for money: 1/1
Quenchability: 0.4/1
Overall rating: 3.1/5
Me: "Tastes like water."
Megan: "Perfect as an everyday water. No fancy vibes, but it's not shabby."
John: "Serves its purpose."
---
4.  Evian
---
Price: $1.85 (bought from Sheng Siong)
Evian is one of the most controversial water brands – you either love the taste or completely loathe it. Spelt "naive" backwards, you'd have to be pretty naive to buy this…unless it's to flex that you have money to spend on bad tasting water. 
The opinions were pretty divided among the taste testers, but if you like the taste of minerals and "salty" tasting water, you might enjoy Evian. The bottle itself is definitely one of the nicest on this list, with a super streamlined shape and pastel hues to make you feel extra boujee.
Packaging: 0.8/1
Atas-ness: 0.9/1
Taste: 0.6/1
Value for money: 0.4/1
Quenchability: 0.5/1
Overall rating: 3.2/5
Me: "Overhyped. Wouldn't willingly drink this if I'm being honest. I hate the strong mineral taste."
Megan: "Least water-like water. I don't really like the taste of Evian."
John: "This is my favorite one, I love the milky notes." (Whatever that means)
---
3. Smartwater
---
Price: $2.10 (Bought from Cold Storage)
With a slightly sweet aftertaste and an eye-catching name, we definitely felt smarter for choosing to drink this water. Collected from clouds using specially developed technology, drinking Smartwater made me feel like I was floating in the sky with its clean taste. 
The shape of the bottle was also extremely unique and although it isn't very ergonomic; though nice and minimalistic which makes the bottle feel extra fancy. 
Packaging: 0.7/1
Atas-ness: 0.7/1
Taste: 0.9/1
Value for money: 0.4/1
Quenchability: 0.6/1
Overall rating: 3.3/5
Me: "It makes me feel like Jenifer Aniston from all the Smartwater ads."
Megan: "Feels like it cleansed my gullet."
John: "I feel smarter."
---
2. pH balancer
---
Price: $1.60 (bought from Giant)
A top entry that surprised me, pH balancer was never really a brand I seriously considered while buying water. Although it is on the pricier side, this water tasted fresh and crisp, which is everything you could ever need when thirsty.
My tongue can't really tell the difference between alkaline water and regular water, but just knowing that the water was special was good enough. Although $1.60 is pretty steep for water, it was definitely a fun brand to test. Did we mention it comes from Taiwan? eXoTiC~
The bottle is a pale turquoise colour, which led to differing opinions among the testers. I personally thought it was a fancy touch, plus its geometric shape also reminded me of a crystal which was a cool nod to the chemistry behind alkaline water. The plastic was also extra thicc, so it didn't have loud crunchy plastic noises while we poured the water out.
Packaging: 0.6/1
Atas-ness: 0.8/1
Taste: 0.9/1
Value for money: 0.5/1
Quenchability: 0.8/1
Overall rating: 3.6/5
Me: "Very crisp and the bottle looks fancy, but probably would not buy again because of the price."
Megan: "The type of water I don't mind drinking but wouldn't want to pay for."
John: "The bottle reminds me of a household cleaner though, I don't like the way it looks."
---
1. Fiji
---
Price: $2.15 (bought from NTUC)
Surprise, surprise – Fiji managed to claim the top spot, and by a pretty large margin at that. Fiji is known for being a fancy brand, and looking at the bottle, I can see why. The hibiscus flower reminds me of being on holiday, and it being "artesian" just screams atas. 
Taking a sip of the water, I am immediately transported to Fiji with a refreshing coconut in hand with the smell of hibiscus flowers wafting in the air. Just kidding, but the water really does taste nice. With no weird aftertaste, this really makes you feel like a brand new person – one with $2.15 to drop just to get hydrated.
This is pretty pricey just for water, but they do give Fiji to MBS guests so you know that it's worth the hype.
Packaging: 0.9/1
Atas-ness: 1/1
Taste: 0.8/1
Value for money: 0.6/1
Quenchability: 0.7/1
Overall rating: 4/5
Me: "Taylor Swift's favourite water is my favourite water, so I love Fiji."
Megan: "Chio AF."
John: "Would buy as a prop to walk around Orchard and feel rich."
Speaking of holidays, check out our guide to Fiji to KIV for future trips.
---
Bonus: TSL Bottled Water
---
Price: Priceless
Did we get paid to write this review? Absolutely not. Was it free for us to take from the office's fridge? Maybe…
Packaging: 1/1
Atas-ness: 1/1
Taste: 0.5/1
Value for money: 1/1
Quenchability: 1/1
Overall rating: 4.5/5
Me: "Tastes like a great internship."
Megan: "Impeccable."
John: "TheSmartLocal.com~ "
Note to our boss: Please do not tekan us for the 0.5 point off. 
---
Ranking of bottled water in Singapore
---

Final ranking of the bottled water (L-R)
So there we have it, the final ranking of the top bottled water brands in Singapore. From 7-Eleven to Fiji, now you know exactly what brands to keep an eye out the next time you're parched and didn't pack a water bottle with you. Tsk tsk.
In all seriousness, take everything with a grain of salt. At the end of the day, water is just water and there's really no difference when you're thirsty. I mean, if Bear Grylls can drink his own pee, drinking a "badly" ranked bottle of water is definitely a way better option. 
Stay hydrated with the help of these articles: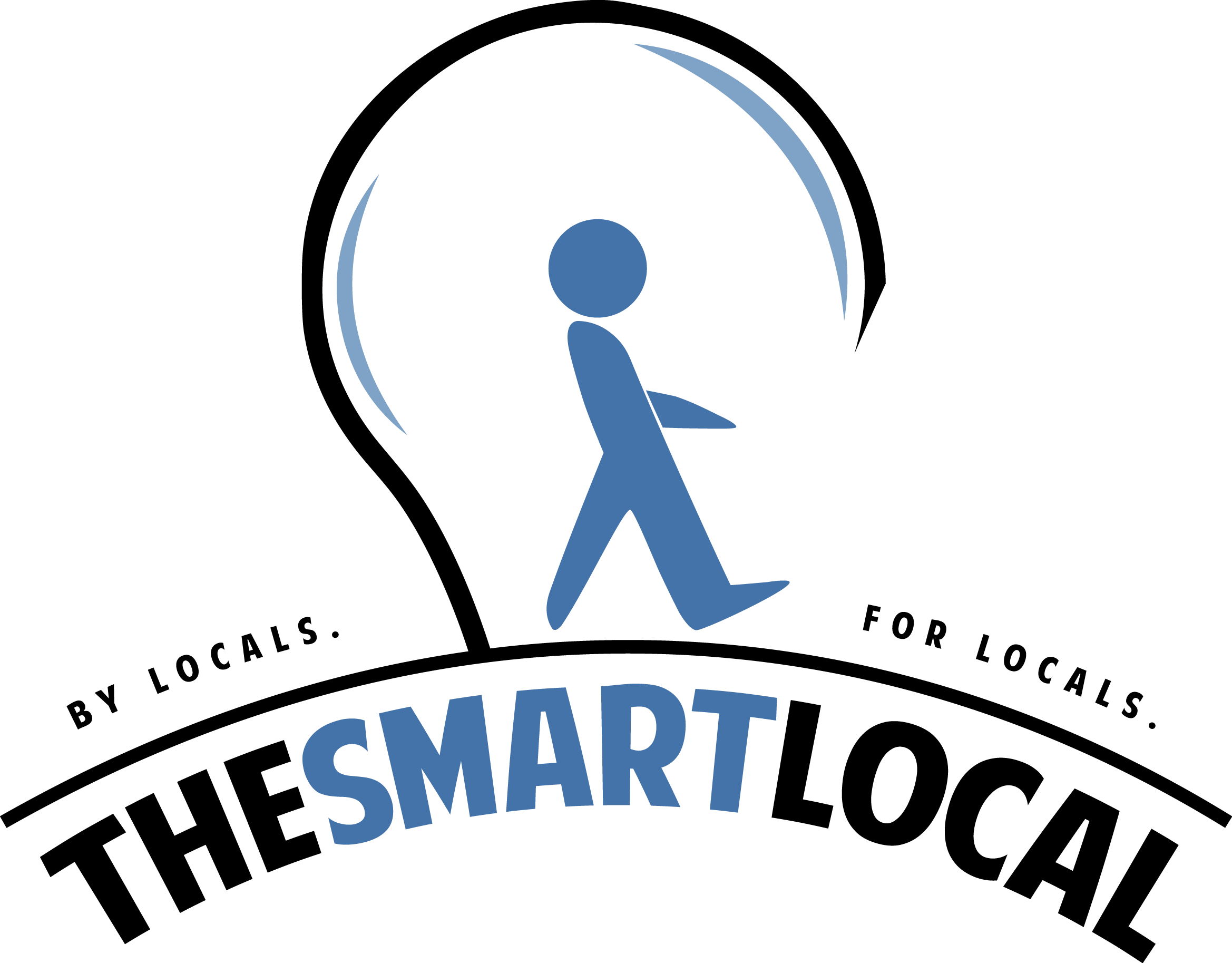 Drop us your email so you won't miss the latest news.