Amazon Singapore office tour
---
Let's face it, most of us are so used to WFH that the thought of returning to the office might seem daunting – dreadful even. But for the folks of Amazon Singapore, logging in those KPIs at the workplace isn't all that different from clocking in at home.
With features like cushy bean bag corners to interactive game tables, their employees' working situation is just a tad more quirky than your average company. 
We visited Amazon's newest crib during their official opening – here's the lowdown of our experience: 
Note: This was an invited media tour, so enjoy the behind-the-scenes look.
---
Huge 100,000 sqft office in the CBD
---
Reception
---
The moment we stepped foot through the entrance, we were welcomed by the sight of friendly reception staff, brightly lit walls and the familiar Amazon logo. It felt as if an Amazon parcel had come to life, seeing as how we were greeted with black, yellow, orange and brown hues all around.
 
Image credit: Amazon Singapore
This snazzy new office spans across three floors within Asia Square Tower 1 and can accommodate up to 700 employees from Amazon.sg and Amazon Fresh amongst its other regional corporate functions.

Trade and Industry Minister Gan Kim Yong and Amazon Singapore's Country Manager Henry Low officially unveiled Amazon's new crib
According to Country Manager Henry Low, this 100,000 sqft workplace was designed to provide staff with a cosy and comfortable environment to work in. At the same time, the office emanates some serious motivational workshop vibes with vibrant infographics plastered on the walls. 

Along a cosy hallway, Amazon's core leadership principles such as 'Dive Deep' and 'Deliver Results' can be seen. 

There is even an interactive milestone wall reminiscent of tic-tac-toe panels at playgrounds, spotlighting Amazon Singapore's key events and fun facts.
---
Open concept working areas
---
Adjustable desks and no fixed seating
---
At first glance, the layout of Amazon's Singapore workspace appears to be like any other run-of-the-mill office. However, a closer look proves otherwise. 
Here, there are no assigned seats – collaborative workspaces and hot desking are the order of the day. Perhaps this is the secret to Amazon's success – hot desking is said to encourage collaboration and socialisation between employees, which in turn drives productivity. 
We were also surprised by the adjustable desk heights. Whether you're tall, short or just prefer a standing desk sitch, you'll be able to do so without straining your neck or arms.
---
Collaborative spaces
---
Embodying the local kampung spirit, Amazon's Singapore office boasts nifty breakout areas for informal discussions and brainstorming sessions – think open floor plans, bean bags and comfy couches. 

During the tour, we got to chill out at a breakout area featuring an enviable window view of Marina Bay.

Meeting rooms here are named after iconic street names in Singapore and come with video conferencing tools for staff to have calls with colleagues across the globe
Image credit: Amazon Singapore
And just when you think it can't get any more Singaporean, the spanking new office features a wall full of Singlish phrases – especially useful for foreign staff to pick up some nifty slang.
---
Sound-proof phone booths and quiet rooms
---
With 33 meeting rooms and 12 sound-proof phone booths scattered across the three office floors, there are no excuses why one – as Taylor Swift would say – can't come to the phone right now.  We went into one of these futuristic-looking pods to test it out for ourselves, and lo and behold, its function rings true – we couldn't hear a single thing from the outside and vice versa. 
---
Interactive game areas and chill zones
---
Another great thing about Amazon Singapore is that they're not about that all work and no play life, featuring gaming areas for staff to indulge in rounds of billiards, foosball, and electronic darts.  
With sleek wooden flooring and floor-to-ceiling windows all around, it almost felt like we touring a billion-dollar penthouse a la Architectural Digest as opposed to an office. 
Image credit: Amazon Singapore
Not to mention, there are also interactive board game walls with life-sized versions of Snakes and Ladders, Scrabble and chess.  
---
Pantries and an in-house cafe
---

Image credit: Amazon Singapore
Having an office pantry isn't anything to shout about – unless of course, yours is a mini in-house cafe complete with Nespresso machines, unlimited snacks and coffee bar seats to chill with your work pals.
Not to mention, the vibrant colours, wood panels and neon signs make this dining area look like a hipster cafe one might find along Haji Lane. 
The pantries are equipped with Nespresso coffee machines and stocked with snacks if one ever gets the munchies while at work. And yes – they're all free.
Employees can grab a cuppa before settling down in these cosy diner-like booths for an afternoon of productivity
---
Inclusive office features and perks
---
The life of a working mum is tough, and don't even get us started on those with newborns or infants. From breastfeeding to having to bring the kids to work, mums can have unpredictable schedules, which is why it's so important for offices to be able to accommodate any last-minute changes they might have.
Amazon had these supermums' needs in mind when they included a couple of Mother's Rooms for their staff. It goes without saying that bring-your-child-to-work days are made easier.
The rooms come with a mini-fridge to store milk bottles throughout the day and a supportive armchair for ladies to nurse their babies in privacy
---
Amazon Singapore – a peek into offices of the future
---
Image credit: Amazon Singapore
Most of us aren't strangers to Amazon, so we were excited to head down to their swanky new office for a behind-the-scenes look. 
Needless to say, the thoughtful layout, interesting features and flexible working arrangements warrant it being #OfficeGoals in our books.
Fortunately, working in a dream office is no longer a pipe dream in this day and age. And here's some extra good news – Amazon's set a goal of creating over 200 new jobs by the end of 2022, so just up your resume and you could be sippin' coffee at their stylish pantry or playing pool after work by a gorgeous view of Marina Bay too.
Check out more cool office spaces in SG:
---
Photography by Milim Tay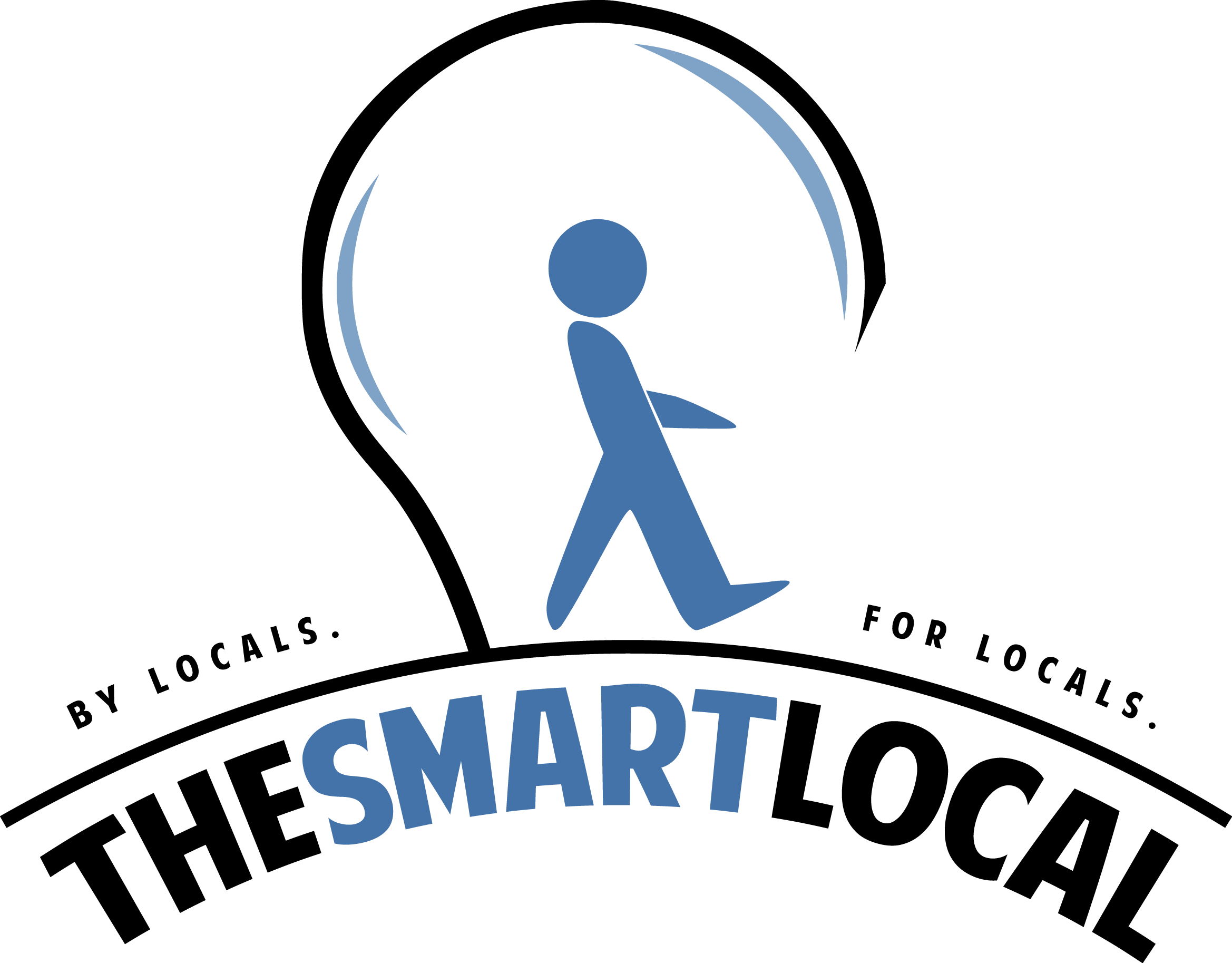 Drop us your email so you won't miss the latest news.