Secretlab's new office
---
Locals would be familiar with Secretlab, the gaming chair company that's been making waves both locally and internally for their ergonomic chairs that appeals to both hardcore games and office workers alike. 
What most people don't know is that before they became an international success, the brand operated out of a humble office space in Bendemeer. Seven years and millions of ergonomic chair sales later, the brand is finally expanding into a massive new space. We bring you a behind the scenes peek at the new Secretlab HQ.
---
44,000sqft office space in Braddell
---
Located a few minutes away from Braddell MRT station, the new Secretlab office is a colossal 44,000sqft space that looks just like any other industrial building from the outside. But once you step inside, prepare to be transported into a high-tech office with futuristic-looking prototypes, a dedicated Esports arena, and a secret R&D area where they work on the latest projects.
---
First impressions of the Secretlab office
---
Stepping into the reception area feels like walking onto the set of The Matrix. While normal offices may be full of cubicles and partitions, Secretlab's reception area is an expansive space with curved lines, recessed strip lighting, and a "starry" led night sky. The monotone colour-blocking also gives the space a futuristic vibe, which is in line with Secretlab's vision of constant innovation.
---
Test out the latest range of Secretlab models in the showroom 
---
Right next to the reception area is their product showroom, where you get to see their latest top-of-the-line chairs. This portion of the office is flanked by two rows of Secretlab chairs featuring the latest model, the Secretlab TITAN Evo 2022, and the Secretlab TITAN in their patented SoftWeave fabric. Each chair has its own unique features from adjustable armrests to memory foam pillows and premium leather.
The showroom is open to the public to physically try the chairs out before purchasing them. Do note that appointments are needed to visit the showroom.
And to prove the brand's dedication to quality, the showroom also comprises a mini stress test machine that stimulates years of wear and tear. A piece of the fabric will then be examined with a microscope after the test for people to see the integrity of the chair's fabric and parts up close. 
---
Chill out in comfort at an Esports Arena
---
There is also a built-in Esports Arena within the office for competitive gamers or those who dream of one day representing Singapore on the global eSports stage. The arena has two long rows of Secretlab Magnus desks decked out with the latest gaming rigs and their Secretlab chairs, complete with a viewing arena where fans can watch their eSports heroes duke it out.
Secretlab has stated that this space will be open to local gaming companies looking to host their own gaming tournaments, completely free-of-charge. This will also be a place where overseas competitive eSports teams can use for their training should Singapore host a tournament.
---
Entire office decked out in Secretlab products
---
Much like other hip offices, the Secretlab office is a cosy and conducive environment with some pretty envy-worthy office perks. Naturally, we first gravitated towards the pantry.
This is basically a mini mama shop tucked away in the office
Their pantry area is stocked with an entire double-door refrigerator of drink options from ginger beer to coconut water. To sate midday hunger pangs, the pantry has everything from childhood cereals and healthier granola options brands such as Amazing Graze to other snacks such as potato chips.
There's even an ice cream chest freezer for the sweet-toothed employees. 
This cafe-style seating allows employees to enjoy their meals and have casual work discussions
On the other side of the pantry is a home-style kitchen where employees can come get their caffeine fix from the coffee machine or even whip up a simple meal. 
Onto where the real magic begins. Secretlab's multiple meeting rooms all come equipped with a widescreen TV and an enormous white board for ideation. Naturally, all chairs in sight are Secretlab chairs.
Image credit: Secretlab
Over in the main work area, we were low-key jealous to see all employees lounging in Secretlab chairs as they tapped furiously as their keyboards.
All desks in the office were also Secretlab's very own Magnus Metal Desk, which comes with a steel chassis able to withstand the heavy load of multiple monitors and the barang of hoarders.
---
Exploring Secretlab's new office
---
Secretlab, like other homegrown companies, is pushing boundaries and this has led to the company's expansion and move into this shiny new HQ that isn't just functional, but freaking cool. So the next time you are in need of a new chair after working long hours from home, or just want to revel in the futuristic vibes of their swanky office, you can book an appointment to visit the Secretlab HQ in the flesh.
Secretlab HQ
Address: 351 Braddell Road, #05-02, Singapore 579713
Opening Hours: 11.15PM-8PM, Daily
Telephone: 6341 5032
---
Photography by Zhou Jinquan.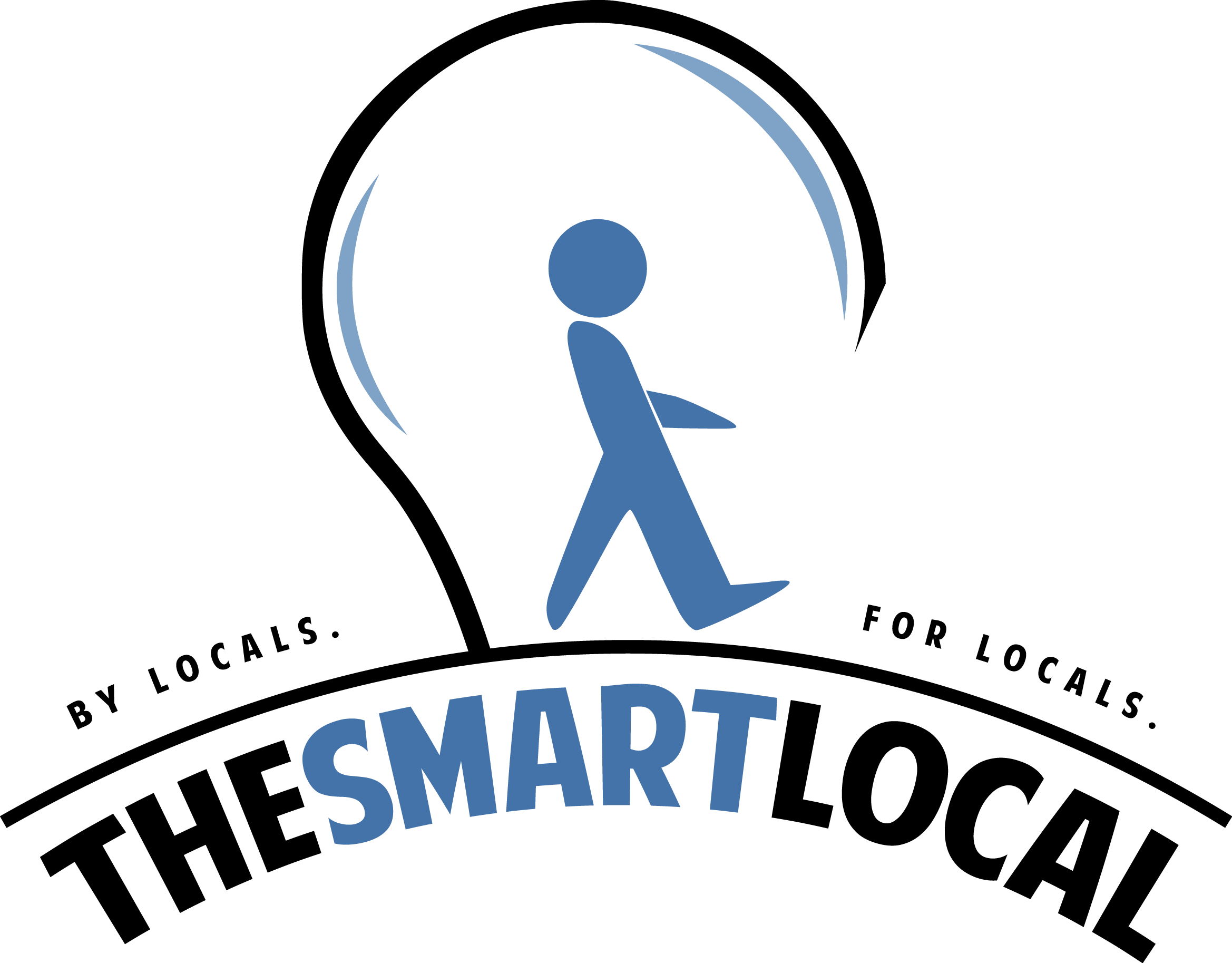 Drop us your email so you won't miss the latest news.