Don Don Donki instant foods
---
Opening its first outlet in Singapore back in 2017 to much fanfare, Japan's famous Don Don Donki supermarket chain has stolen the hearts of local shoppers. While it's common knowledge that you can find fresh produce, ready-made meals and a plethora of snacks here, these unique Don Don Donki instant foods make the supermarket a paradise for non-culinarily adept folks.
Beyond instant noodles, Don Don Donki has cooking accompaniments like rice seasoning packets, pasta sauce and stew mixes. You can also try your hand at whipping up okonomiyaki, takoyaki, fluffy pancakes and fancy inari sushi at home with premixes and ready-cooked ingredients. The best part is, everything listed here costs less than $10 each.
Note: Prices are accurate at the time of writing and may be subject to change. Products may vary across outlets.
For more shopping guides:
---
1. Rice cakes to make chewy and crunchy yaki mochi
---
This is not the typical mochi we're familiar with, usually dusted with powder and containing some sort of filling. As seen in a viral TikTok, this unique Japanese treat can be easily prepared in an airfryer or toaster oven. They're individually packaged for freshness and convenience, and you can prep them in small batches for a quick snack.
Cook them for 10-15 minutes to achieve a satisfying crunchy shell and caramelised brown exterior. You can then crack them open to reveal warm, melty and chewy mochi within. 
Price: $9.90
---
2. Korean-style kimchi pancake
---
Kimchi pancakes are a Korean cuisine staple, and these frozen ones are great to whip up as a standalone tummy filler or an easy-to-share snack. They're ready to eat after warming up in the oven or microwave, but you can also pan-fry them for added crisp.
Besides kimchi and scallions flavouring the pancake throughout, this seafood flavoured version comes studded with shrimp, octopus and squid.
Price: $5.90
---
3. Instant tonkotsu ramen inspired by Japan's various prefectures
---
This brand of instant ramen, Marutai, is supposedly super popular in Japan. What's interesting is that they have different flavours inspired by the various renditions of tonkotsu ramen throughout Japan's districts and prefectures. This will give ramen lovers plenty of options to try before finding your fave.
Their broth is known to be very rich and flavour-packed, and the noodles toothsome. Instead of artificial flavours, the soup base and seasoning oils are formulated with actual pork bone broth, ginger, onion and soy sauce.
Price: $3.50 for regular flavours, $3.80 for premium flavours
---
4. Assorted pasta sauce mixes from basic to luxurious
---
Pasta has always been one of the most reliable and favoured forms of quick carbo-loading. To satiate your tummy and treat your taste buds at the same time, Don Don Donki has an extensive range of instant pasta sauce mixes.
Basic flavours ($3.50) include plain tomato, meaty bolognese, carbonara and even soy sauce with mushroom – a more Japanese fusion take on pasta. Think Saizeriya, if you will.
For more luxurious flavours ($4.90), opt for the vongole rosso – a tomato and clam-based sauce –  or tomato cream with crab meat. While you won't find real morsels of clam or crab in these sauces, there is a distinct seafood taste that's moreish and not too shabby at all for under five bucks.
Last but not least, they also have gratin sauce mixes ($3.90-$4.90) specifically for baked pasta dishes. Now all that's left for you to do is boil some pasta, which Don Don Donki also sells from just $2.30 per packet.
Price: From $3.50
---
5. Assorted Japanese curry and cream stew sauce mixes
---
These sauce and stew mixes are a surefire way to whip up a quick, tasty and filling meal with rice on the side. In fact, you can even swap rice out for noodles, from pasta to udon. Whatever tickles your fancy!
Known for being not very spicy at all and more savoury-sweet, the Japanese curry mixes come in flavours like apple-smoked, beef mince and tangy tomato.
Meanwhile the cream stews have flavours like savoury cheese and creamy corn. We recommend throwing in some chopped veggies into the mix for greater textures and a boost of nutrients. Broccoli, carrots and potatoes work a treat.
Price: $4.90
---
6. Hotpot soup bases for steamboats at home
---
With the numerous dining restrictions Singaporeans have had to endure thanks to Covid-19, most of us have tucked into a stay-home hotpot meal at some point of time. Next time you're hosting a steamboat party, grab a bag or two of Don Don Donki's hotpot soup bases. 
They're available in curry, hot and spicy, miso and soy sauce flavours. You can then shabu shabu it up with your friends and family, meaning "swish swish" – the act of moving the meat slices around to cook them in a few seconds.
Price: $5.90
---
7. Creamy cheese wedges in unique flavours
---
These sweet, aromatic and uber creamy cheese wedges are good as a standalone snack, paired with plain crackers or as part of a charcuterie board with various meats and nuts. Pick some up the next time you're attending a picnic, as the individually-wrapped wedges make for easy eating.
They come in unique flavours such as berries, assorted nuts, vanilla, and even rum and raisin – studded with actual raisins! No actual rum though, sorry to disappoint.
Price: $3.90
---
8. Instant sauce mix for your cooked sides
---
This is the ultimate hack when you need to impress a date, guests or in-laws with home cooked dishes. All you need is to cook the ingredients, be it veggies, tofu or meat. The sauce mixes are each formulated to achieve specific flavour blends without you having to meticulously follow a recipe and measure individual components.
Flavours include twice-cooked fragrant pork, Sichuan spices, and mapo tofu.
Price: $3.90
---
9. Gyoza with various fillings like chicken, shrimp, salmon & unagi
---
Gyoza dumplings are a foolproof treat that we love ordering at restaurants and snack kiosks. Frozen ones are a breeze to whip up, and you can even retain the juicy insides and crispy exterior by pan-frying them or chucking them in an air fryer.
Besides basic flavours like chicken and vegetable, Don Don Donki also has more unique fillings like shrimp, salmon and even a minced unagi dumpling. They also stock frozen versions of the gyoza served in famous restaurant chain, Keisuke Tonkotsu King.
Price: $4.50-$9.50
---
10. Individual portions of cooked rice
---
This is a lifesaver for those who are in need of a carb fix, but are too lazy to go through the entire rice cooking process. Plus, cooking a whole portion of rice usually leads to lots of leftovers and food waste, especially for those who live alone.
All you have to do is microwave the packs or submerge them in a pot of boiling water to heat it up. Despite being instant food, the rice is fluffy and chewy, made with Japanese grains.
It's available in 180G or 300G portions for varying hunger levels. You can purchase them individually or in packs of three for better savings.
Price: $2.50 for one 300G pack, $4.90 for three 180G packs, $6.90 for three 300G packs
---
11. Instant sushi rice flavoured with vinegar
---
If you thought instant, pre-cooked rice was cool, wait till you try Don Don Donki's instant sushi rice. Making your own sushi is fun in theory, but most people are put off by the fact that it's difficult to make your own sushi rice.
Instead of researching what the perfect ratio of vinegar to rice is, and struggling with uneven mixing, grab a bag of sushi rice and start experimenting with your own maki, gunkan, and temaki sushi. Similarly, all you have to do is reheat it.
Price: $3.90
---
12. Seaweed sheets, including seasoned and roasted
---
For your sushi-making pleasure, Don Don Donki has seaweed packets available in all sorts of sizes. They have mini packets which are also great for on-the-go snacking, and massive bulk portions of 100 packs if you want the most value for money.
They have plain salted seaweed strips as well as super aromatic roasted ones. Even if you're not having a DIY sushi sesh, you can create a simple and delicious snack by eating rice sandwiched in seaweed sheets.
Price: From $5.90 for eight small packs of seaweed
---
13. Inari beancurd wraps
---
If you wanna give your homemade sushi an atas twist, include some inari in your ingredient lineup. These lightly-sweetened marinated beancurd skin wraps are an easy way to introduce some variety and pizzazz to your run-of-the-mill sushi types. 
It's also pretty fun to stuff sushi rice into these inari pockets, and it's easier to manoeuver around them than to shape your own sushi bases with sticky rice and your sticky hands.
Price: $4.90
---
14. Furikake seasoning flakes
---
Rice seasoning flakes, a.k.a. furikake, are available here in loads of different flavours. You can find aisles lined with myriad options, with different flavour bases, texture types from fine powder to coarse and crunchy, and ingredients mixes.
Besides scattering a little over your DIY sushi to give them a picture-perfect, restaurant-style appearance, they are also good for garnishing and adding flavour to rice mains in general.
Price: From $1.90
---
15. Flaked salmon rice topping
---
If you're looking for more rice accompaniments on furikake's level of convenience, these salmon flakes are a more moist and substantial option. They lend a strong umami flavour to any dish, and boost your Omega-3 nutrient intake without you scarfing down loads of actual oily fish.
Despite the affordable price, it's made using real salmon chunks. Because it's so flavour-packed, a little goes a long way and one small jar will last you months' worth of meals. Give it a try, it's available in regular as well as spicy mentaiko flavour.
Price: $6.90
---
16. Fried rice seasoning packets
---
These precisely formulated seasoning sachets allow you to impart strong and complex flavours to otherwise plain rice. Sprinkle the powder mix over cooked rice – this includes Don Don Donki's convenient packets of instant rice – and just give it a thorough mixing. For added wok hei and a more legit fried rice taste, you can also add the seasoning as you stir-fry rice.
As seen on the packaging, you are recommended to mix in a cracked egg for delicious omelette bits, letting the hot rice cook it through. These seasoning packets are available in black pepper, crab meat, chashu, and shrimp fried rice flavours.
Price: $2.90
---
17. Pokemon instant cup noodles
---
These ultra adorable instant cup noodles are often purchased by Singaporeans on trips to Japan. After all, they do serve as cute collectible souvenirs and gifts for their loved ones back home. The red ones are soy sauce flavoured and the blue ones, seafood.
Especially considering the petite size, containing just a few mouthfuls' worth of noodles at most, the price is rather steep for an instant noodle. Still, Pokemon and Pikachu fans would be happy to fork out extra for a once-rare and exclusive treasure they could only find overseas. 
Price: $3.50
---
18. Powder mix for okonomiyaki pancake & takoyaki octopus balls
---
These aren't the most conventional Japanese dishes to try making at home. But if you wish to have a go without the hassle of weighing out precise components, these handy powder mixes are where it's at. Especially for people who have specialised takoyaki moulds chilling in their kitchen cupboard, untouched for years.
Each packet is enough to make 10 large okonomiyaki pancakes, and a whopping 100 takoyaki balls. Additional mix-ins like cabbage and sweet sauce for the okonomiyaki and octopus bits for the takoyaki will have to be procured separately, of course.
Price: $3.90
---
19. Fluffy Japanese pancake mix
---
Grab a bag or two of these batter mixes to whip up quick and easy pancakes at home, at a fraction of cafe prices. The formula is known to produce moist, soft and airy pancakes. 
The batter is lightly vanilla-flavoured, with that signature egg, cake-like fragrance. You can't go wrong pairing this with a drizzle of maple syrup or honey, and a dollop of butter melted by the pancakes' warmth.
Price: $4.50
---
20. Instant miso soup with different toppings
---
Just like how our hawker favourites like chicken rice and wanton mee aren't complete with a small bowl of soup on the side, Japanese meals are best paired with miso soup. This handy value pack contains 12 soup sachets, which means each portion works out to be just $0.40.
This is a reduced salt version, and comes with different topping varieties in each bulk packet: chopped scallions, tofu cubes, and beancurd puffs.
Price: $4.90
---
21. Chu Qian Yi Ding noodles, ramen-style
---

Chu Qian Yi Ding is a famous brand usually known for its instant noodle packets, but its ramen-style packets are more luxurious while remaining convenient and affordable. Expect a thicker soup base and chewier noodles, perfect for shiok slurping. 
Some of their flavours include tonkotsu pork broth, miso, black garlic oil, and a very unique yuzu pepper – zesty with a kick of heat.
Price: $3.50
---
22. Rich potage soup cups
---
For those who don't know, potage refers to a thick style of soup. There are various flavours available at Don Don Donki, including onion, pumpkin, demi-glace and cream.
Each of them come with crouton bits to add a bit of texture, and substantiate the snack or mini meal so you're not just downing a fluid. That said, don't expect much crunch here as the croutons will soak the soup right up and become more like dense little sponge bites.
Price: $2.90
---
Level-up your stay-home meals with Don Don Donki Instant Foods
---
There's no shame in admitting that you can't cook for nuts. But with these Don Don Donki instant foods, you can essentially hack your way into creating tasty and legit-looking meals just by boiling water, operating the microwave or air fryer, and preparing a side of boiled rice or pasta to combine with flavourful premixes. Heck, you don't even have to cook your own rice!
Swing by one of the many Don Don Donki outlets and stock up on these pantry fillers, they'll save the day next time your hunger pangs come creeping in in the middle of the night. And if you're having a get-together at home, a hearty gyoza, tonkotsu ramen and DIY sushi spread is sure to knock your guests' socks off. Nevermind that it took all of 15 minutes to prepare.
Check out our other stay-home meal resources:
---
Photography by Renae Cheng.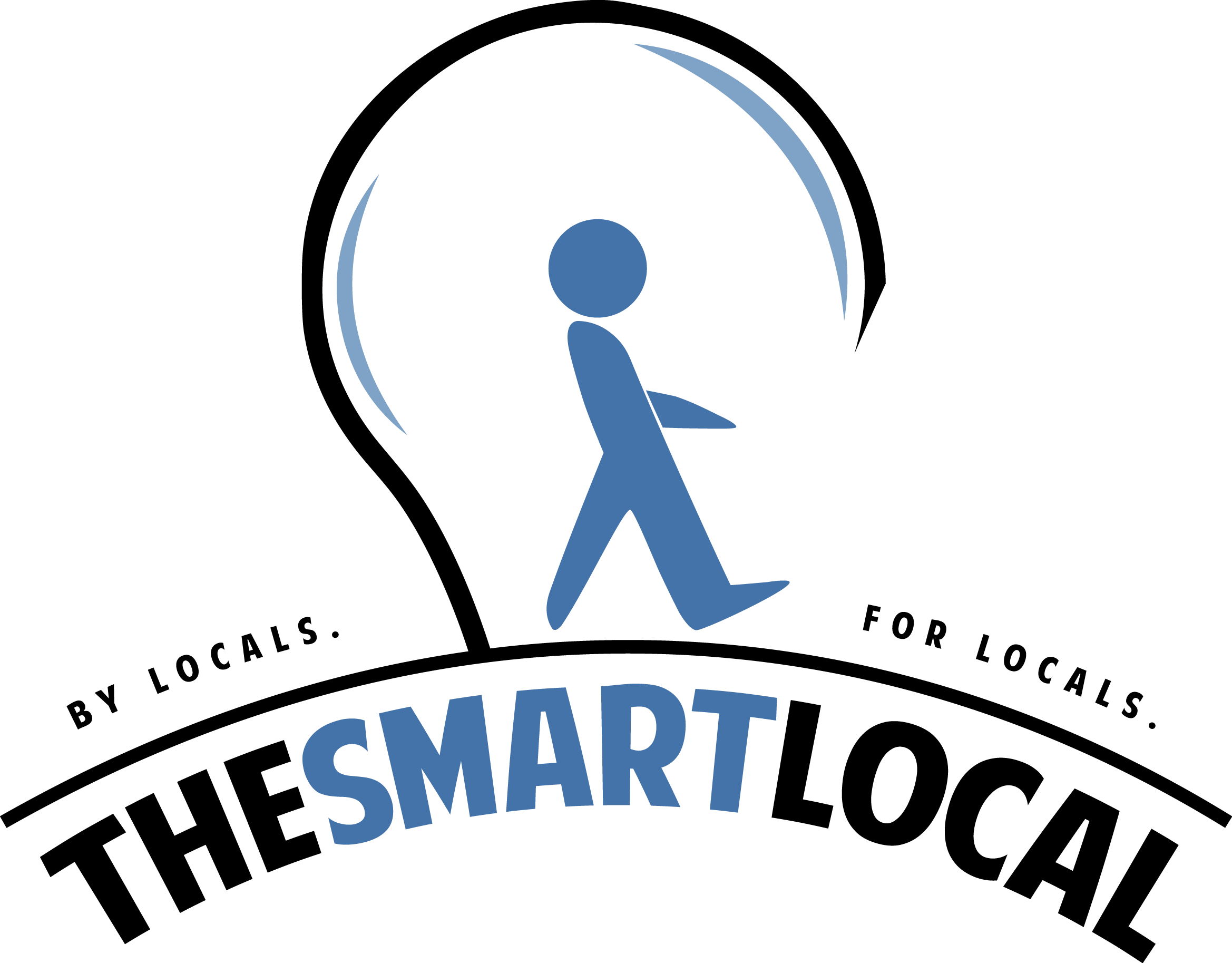 Drop us your email so you won't miss the latest news.