Cool office spaces in Singapore
Gone are the days where the only functional tools in the office are the photocopier and a small, bare pantry in an inconspicuous corner of the office. Hot-desking, collaborative spaces, and gaming during lunch breaks are slowly becoming the new norm in our local offices.
Alas, not all offices are made equal. While some of us are still signing petitions for that new coffee machine like the NESCAFÉ Milano Combi Solution to be installed in our office, these 6 offices already have fully stocked pantries and in-house entertainment facilities to recharge their spirits during an entire work week.
1. Prudential – sleeping capsules, barista-style coffee machines
PRU Workplayce is a two-storey office space designed with the idea of making the office both a professional space as well as a comfortable second home for workaholics.
The office is furnished with all kinds of useful facilities like these sleek sleeping capsules installed around the office. Night owls who've stayed up way too late can nap and refresh themselves for a productive day at work. For privacy's sake, just slide the conical door closed to get some undisrupted sleep!
There are also two stylishly designed coffee bars in the office, cocooned by a wooden arc-like structure for a cosy aesthetic.
Team leaders often hold team meetings in the relaxing environment of this coffee bar.
Since the office barista only comes in at certain times of the day, employees typically flock to the pantry rather than the bar for their caffeine fix. They've got at least 8 NESCAFE Milano Combi Solutions located around the office, and each serves different café-style coffee and other hot beverages made from either freshly ground whole roasted beans or premium premixes.
Employees can get their drink in a single tap while rushing to and fro meetings.
The quality of the coffee brewed by this machine doesn't lose out to that of a hand-brewed coffee
2. Google – in-house gym, breakfast and lunch buffet, unlimited coffee
You can deco this Lego-inspired Google board with a whole bunch of lego figurines and names.
If you're a local homosapien with access to the world wide web, chances are you've heard of Google and their utopic HQ in Singapore. Their massive office in Mapletree Business City II spans 60 to 70 buildings and goes up to 6 floors.
A built-in gym that runs 24/7, free for all employees to work out at any time of the day
Image credit: hardwarezone
Comprising of a large gym, a desk with Lego blocks, a 5-star Trattoria pantry with free breakfast and lunch served, and two coffee bars with actual baristas serving unlimited free fresh coffee, this place is almost a mini-mall.
Help yourself to some Mediterranean cuisine at the spacious Trattoria pantry!
Coffee bar with baristas serving you unlimited cups of coffee to perk up any time in office
Scoot over Brunswick, Google has their own pool tables for employees to face off in-between meetings and coffee breaks.
3. Shopee – air hockey, in-house masseuse, sleeping pods
Shopee has come a long way since its humble beginnings in 2015. It's now an e-commerce giant in its own right, and its recent office expansion reflects the elevated clout.
Play a game of air hockey with your colleague during lunch breaks to let off steam
Situated in a futuristic building, Shopee's spacious office has entertainment facilities like air hockey and foosball machines.
Each employee is entitled to two massages per month
When an employee is dozing off and in need of a quick pick-me-up, the office answers the call of urgency with two free massage appointments with the in-house masseuse. Their trusty sleeping pods look as though they were plucked right out of a Japanese boutique hotel. Talk about excellent welfare policies.
Employees who work around the clock get to snooze and power nap at any time of the day
4. Airbnb – country-themed meeting rooms, breakfast and lunch salad bar, gaming den
Airbnb is the IKEA of homes away from home. With it helping us to find affordable and Instaworthy places to stay on our travels, it's no surprise that their office is just as aesthetically pleasing as the postings on their website.
These country-themed meeting rooms offer some #inspo for brainstorming sessions
The interior design of each meeting room in the office mimics actual homes listed on the Airbnb website. Fun fact: Each room is decorated by employees of the company!
Pantry and kitchen on level 1 of the office – the in-house chef is preparing breakfast options for the next work day.
Kopitiam-styled pantry with cafe vibes
And if employees get hungry, there's a buffet spread that serves up everything from salad to steak every single day for breakfast and lunch. In-house chef included.
There's even an "unofficial napping room", inspired by camping sites.
Fun fact: teams sometimes squeeze into this little shack for a meeting or two when other rooms are booked
On the lowest floor of the office is this next-level gaming den which has all the trappings of a sci-fi capsule pod on the moon. Employees can play games on the PS4 console, and even have lightsaber battles in here if they wish to challenge the dark side.
5. Diageo – Johnnie Walker house, hot-desking, alcohol bar
Hotel lounge-like reception.
Image credit: Diageo
Diageo is the home company of global alcohol brands like Johnnie Walker and Guinness – so it's no wonder that their office looks like a wine cellar. Working here is like working in a high-class bar with a $1 million dollar whisky selection and hundreds of rare bottles of gin and tonic lined up all around your workspace.
Image credit: Diageo
The Diageo employee gets to hot-desk anywhere they want – there are virtually no cords, desktops, or any fixed contraptions which require one to sit still at one location for extended periods.
Diageo bar and chilling space
Image credit: Diageo
Employees also get to chill and drink champagne at the office's official bar for free on Thursdays and Fridays, courtesy of the company.
Home to an exclusive stash of Johnnie Walker whiskeys, the only Johnnie Walker House in the world is right here in Diageo Singapore. Entry to the house is invite-only – unless you work there. If you're dying to get access to the collection, perhaps it's time to brush up your CV real quick.
VIPs get to indulge in a selection of whisky in the luxurious confines of the Johnnie Walker room.
6. TripAdvisor – London phone booth meeting cubes, standing desks, Mario table tennis room
Allow us to advise you on a trip to TripAdvisor's office. Their 6,000 sq ft workspace at the Manulife building has got all the makings of a multi teleportation device. With designs inspired by different countries scattered throughout the office, you might be in Singapore now, London later.
Teleport to the city of Big Ben and bridges falling down in this meeting cube inspired by the London phone booths.
The office also has a cute Mario-inspired gaming room, with a tennis table, board games, mini golf, and some comfy bean bags for you to nest in.
One of the coolest features in the office are the desks. The entire office is stocked with desks which have adjustable height functions so that employees can choose to sit or stand while doing their work.
What's better than a fully stocked pantry with your favourite snacks? A fully stocked pantry with an ice-cream box storing Magnum ice-creams, that's what.
Cool office features
Working in an office with sophisticated tech, entertainment facilities and an in-house gym is no longer a pipe dream in this day and age. All you've got to do is step up your resume, and you'll be sippin' coffee at a stylish coffee bar, attending client meetings 'around the world', and getting a free massage during working hours in no time.
Upgrade your office experience with NESCAFÉ Milano Combi
Sippin' brew in your 9-5 is an experience familiar to all us coffee addicts and workaholics – we just need a pick-me-up to energise ourselves.
And you'll probably be hovering around the NESCAFÉ Milano Combi Solution pretty regularly.
Move aside real-life baristas, this stylish machine offers a sprawling variety of 24 cafe-style beverages, from Americano and green tea to kopitiam favourites like teh tarik – so you can impress your client no matter what their tastes.
And whether it's a cup of latte or a cup of NESCAFÉ Superiore espresso, a 100% Arabica blend sourced from Rainforest Alliance Certified farms, the machine brews any order with just a single tap on the machine's intuitive touchscreen menu.
The next time your office holds a town hall meeting, suggest to your boss to furnish the office with several of these NESCAFÉ Milano Solutions. Enjoy a ton of well-brewed, consistent coffee without having to break a sweat!
---
This post was brought to you by NESCAFÉ Milano.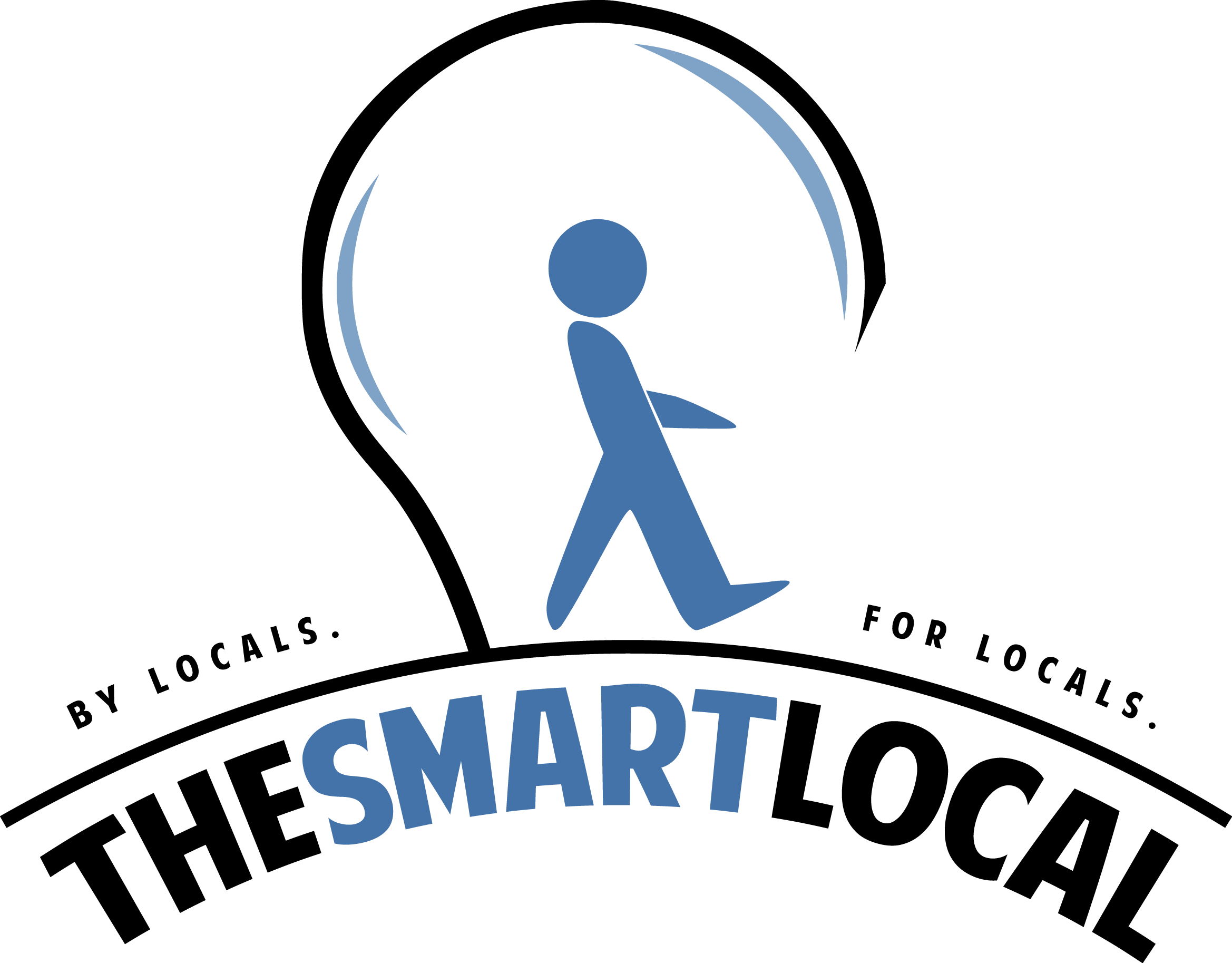 Drop us your email so you won't miss the latest news.