Romantic dating ideas for Singaporeans
---
"I'm running out of dating ideas! I'm afraid that he/she will find me boring!!"
Now before you go ahead and say its not your fault that "Singapore is boring" we're here to show you otherwise. Many Singaporean couples have difficulty finding ideas for interesting dates that will add that something more to their relationship. But with a little bit of effort, you can actually have a lot of fun in Singapore.
So we're decided to put together a special list of things to do to in Singapore as a couple that will help make it easier to bring out the magic and passion on your dates.
Whether its the first time you're going out or its your first anniversary you're celebrating, there's something for everyone. Remember to inject your own ideas and add your personal touch to make it even more romantic!
---
1. Go back to school
---
Photo Credit: lushfolio photography
Take your other half to your old secondary school. Share with him/her the stories you had. The time you fell down. The corner you used to gossip at. Where your played your games. You'll get a blast of nostalgia of your young carefree days and also be able to share that side of yourself with your partner.
---
2. Find a cafe to make 'yours'
---
Cosy cafes are where you can have a nice, comfortable chat with your other half over a cup of warm coffee on soft beanbag chairs. Find a secret cafe that only the two of you know among your friends. Become regulars there and make it 'your' secret place. I personally like Hatched at Holland Village.
If you need somewhere to get you started check out Averlynn's guide to cafes in Singapore.
Location: Holland V, Tiong Bahru
---
3. Create your own Photo shoot
---
Image credit: Oneeyeclick.com photography
Pretend you're a famous photographer for a day. And your other half is your model of the day. Take turns. Or if you have a tripod or can find a something to put your camera on you can just shoot yourselves together.
Dress up and look the part! You can have fun scouting out all the scenic locations in Singapore and be lost in your own world. If you're more hardcore you can be superheroes. If not, check out our list of the best photography spots in Singapore.
It might even be your next profile picture. 
Location: Haji Lane, Ann Siang Hill, Tiong Bahru, Lallang fields – Punggol Park.
---
4. Learn to Dance. Together.
---
Take a leaf out of the Silver Linings Playbook. Dancing is therapeutic and great fun for couples. It also makes Villans more popular than heroes.
---
5. Have a kiss on a Chinatown trishaw
---
Image credit: Trishawuncle.com.sg Yes, a site like that exists.
When have you last been on a trishaw ride? Or being to Chinatown for that matter?
Have a night out at the bars along Club Street or Ann Siang Hill then take a whimsical ride on a trishaw and end the night on each other's lips. Shout hello to anyone who looks at you. You'll be surprised at how many people greet you back! Who says Singaporeans aren't friendly?
6. Go to a part of Singapore you've never been before
Have you been cafe hopping at Tiong Bahru yet? Visited the luxurious Quayside Isle? Explored Kampong Glam? Seen the view from Mount Faber?
Alternatively, just taking a trip to nowhere may also be an interesting exploration idea. Get on a random bus or take the MRT to a stop that you've never been to before and just get out and explore.
Locations: Mount Faber, Tiong Bahru, Quayside Isle, Kampong Glam.
7. Pretend to be tourists
Put on your weirdest Japanese-looking hat and accent. Ask Singaporeans for directions and exclaim "HAI!" enthusiastically no matter what they say.
Or follow Jensen and go on one of those open top bus city tours!
8. Watch a theatre show together
Image credit: Dream Academy. Also check out our Ting Tong Belles review.
The TSL team checked out a good amount of theatre shows last year and came to the conclusion that the Singapore Arts scene is pretty damn good.
Skip the movie date. Instead, go see a real live play or musical. Laura loved the Pangdemonium shows last season and their new season starts next month on the 13th of February with Fat Pig!
9. Go on a romantic picnic
Being in a relationship is all about together time. Take this opportunity to really get to know your partner. Or discover something you never knew about them. Asking them what their favourite colour is doesn't count.
Here's some deep conversational topics to get you started on your next date.
If you could live one place in the world other than here, where would you want to live?

What would constitute the "perfect" day for you?

If you could wake up tomorrow having gained any one quality or ability, what would it be?

Is there something that you've dreamed of doing for a long time? Why haven't you done it?

What is your most treasured memory?
Picnics leave a lasting impression because of the fun they bring, be it the preparation, the food, or the time spent together. You can always decide how you want to show your form of affection through the food that you make: cute Japanese Bento sets proclaiming your love, perhaps?
Not forgetting that you two can feed each other sandwiches made of love for the picnic. Just grab your baskets, food, and get ready to go!
Location: Botanical Gardens, Gardens by the Bay and Marina Barrage.
10. Fly a Kite together
Picture credit: Jensen
While flying a kite might seem challenging, it is a good activity to help both of you work together and also get a little closer – remember the time when both of you managed to get a kite up in the sky? Perhaps it could be an indication of what a great team you guys would make in the future.
Location: Marina Barrage, West Coast Park and East Coast Park.
11. Do something thrilling you've never done
Nicole at forest adventure.
Go on a crazy hiking trip together, teach her how to ice skate, go rock climbing or teach him how to crochet.
Locations: Hiking (MacRichie), Ice Skating (The Rink @Jcube), Water sports (ECP). Adrenaline (Forest Adventure)
12. Play video games together
Instead of treating video games as your evil nemesis, girls, try to take an interest in your boyfriend's video game. Sit down and join him. Take some time to see if you can take maybe half an hour off to enjoy something about the game he enjoys so much.
Gaming might even help you too get along even better – imagine forming an impenetrable team fighting the undead in L4D2. At least he knows you have his back in the next zombie apocalypse.
Here are some game ideas for interested couples set on kick starting couple gaming.
And you actually go out and play too! There are shops in Singapore just for that!
Location: E2Max, St Games, Play Nation
13. Bake something together
From Averlynn's baking flash sale.
Now here's a chance for the guys to return the favour.
Wreck your brains making something that both of you can enjoy afterwards. Some of my favourites would be Chocolate coated Strawberries, not only are they easy to make, they're delicious too.
If you don't know how to bake, sign up together for one of the popular baking classes in Singapore!
Location: Someone's kitchen or if you're too lazy to bake a cake but want to decorate one, The Icing Room is the place for you.
14. Conquer a cycling route together
Cycling from East coast park to Changi beach may be a long shot for some, but those who are up for the challenge together will enjoy this.
Head over to Changi Village for food before the cycle back. Just follow the straight road and signs all the way to Changi Beach Park. And if that's too much for you then you could always just chill along Bedok Jetty at ECP.
The more experienced can try the cycling route at Pulau Ubin that leads to nature haven Chek Jawa.
Location: East Coast Park to Changi Beach Park and Pulau Ubin.
15. Have a makeover day!
Spend time pampering your loved one by helping him or her get an entire wardrobe makeover for the day. Buy them a full outfit and make them look like a star.
Not only can you sneakily hint to your partner what kinds of clothes you like them to wear, you can also get them an outfit that they will wear next time when they're out with you! 
Location: Orchard Road
16. Sing together
If you're man enough for it, you can even serenade her. There is nothing more beautiful than pure sincerity and passion.
Even if you're not a good singer, take him/her out for a nice Karaoke session and dedicate one song for him/her – once you get him/her you can vow never to sing again. 
Location: K Suites gets crazy high reviews from our members so try that.
17. Watch the sunset in each other's arms
From Jensen's Wooldlands waterfront park photo journal
There is nothing better than watching the setting sun as multiple vivid colours streak across the beautiful evening sky. The view of the beach is especially stunning because of the soft sand that is set against the calm waters which might make the scene romantic, therapeutic even.
Location: Mount Faber, Sentosa Boardwalk, MBS Skypark.
18. Have dinner at a restaurant that overlooks the city
Photo credit: Equinox
While this may burst the budget for some, having a meal in a restaurant overlooking the city may be somewhat more adventurous and romantic than the usual date. Extravagant, but the view from the top is always is more beautiful.
Highest restaurants: Equinox, One Altitude.
Roof top bars: Breeze at Scarlett Hotel, The Lighthouse Restaurant & Rooftop Bar, Halo at Wangz Hotel.
19. Have dinner at a restaurant amongst nature
Picture Credit: Halia
"From ashes to ashes, dust to dust."
Even though this isn't about death, spending time in the place that we have come from, nature, may be an appealing option to some. It might actually be pretty romantic to sit amongst the greenery and enjoy the lush, green landscape in front of you.
Location: Vineyard (Hort Park), The Poison Ivy (Bollywood Veggies), Dempsey Hill, Turf Club, Halia
20. Have a meal in complete darkness
This may make a really cool first date.
There's something magical about eating in complete darkness. It is not for everyone because you will feel really uncomfortable at the start when you realise you can't see ANYTHING! But it will give you a much bigger appreciation for food and your dining companion during that moment.
Another cool bit is how visually impaired service staff work at these restaurants. They are the ones guiding you to your seat and serving you. Welcome to their world.
Locations: Nox, Dialogue in the Dark.
21. Cook a home cooked meal
Start from shopping for groceries together! There is nothing sweeter than a home-cooked meal and a quiet night at your place.
The warm home-cooked meal is a symbol of care and love that your other would love to feel once in a while. After dinner, a nice movie on the home television might just be the perfect end to the night.
22. Go for a concert together
All the hype for going to a concert depends on the people that you go with. Take some time off to go to a concert with your significant other and just dance and groove to the music of your favourite singers as they jam on stage.
Get psyched together and go wild for the night – enjoy yourselves with the music together for the night!
---
Have a dating idea?
---
And just like the perfect end to the night, you've reached the perfect end to the guide. I hope all these suggestions help to make your dating a much more successful one.
Ultimately, the trick is to always tailor and personalise your date to your date's taste – make sure you take note of all the little details.
Have a dating idea you would like to share with us? Where have you had your best dates? Let us know in the comments!
Also check out: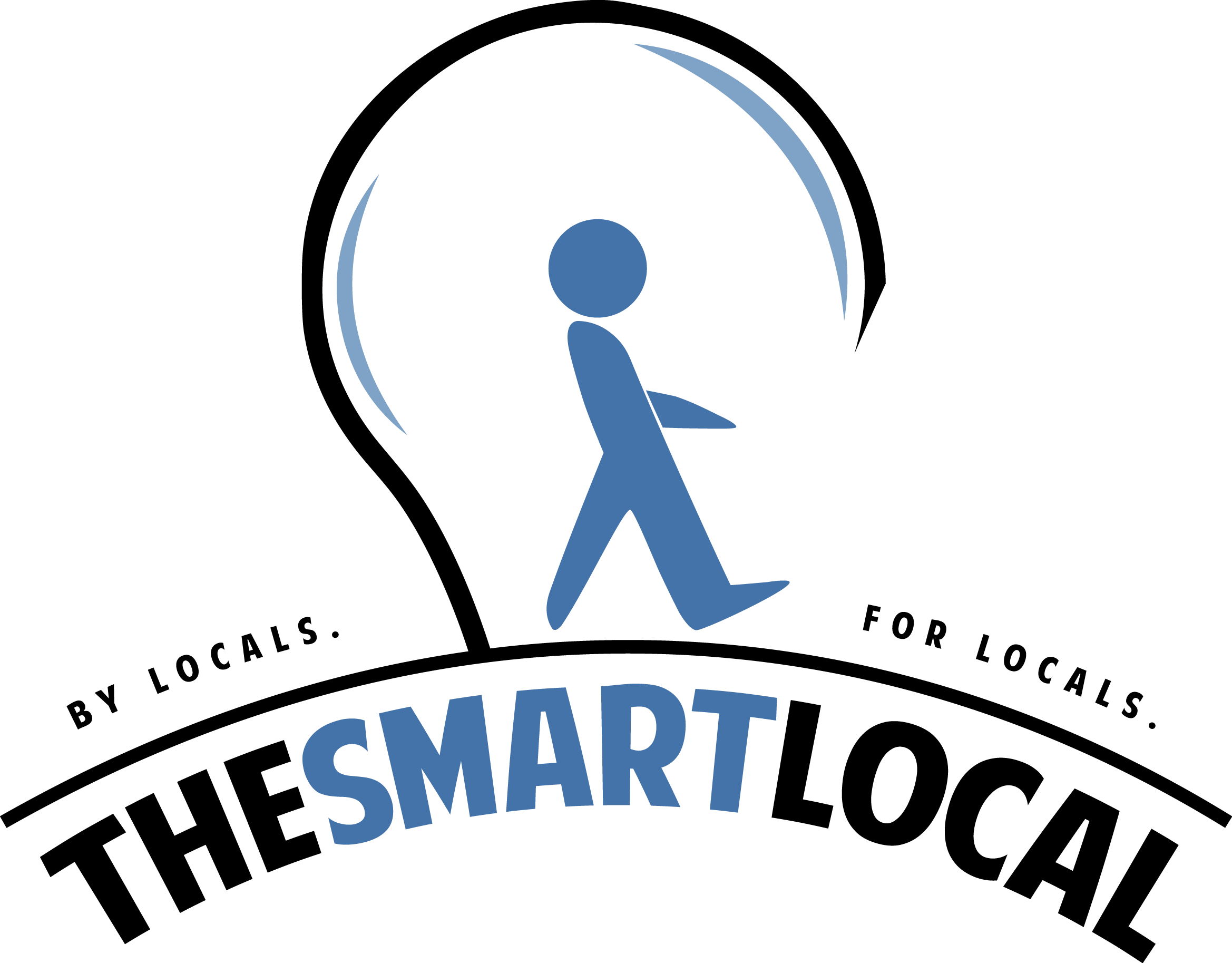 Drop us your email so you won't miss the latest news.