A family staycation in Singapore
[*TSL Reader Privilege* – Enjoy Complimentary Breakfast, Cycling, Koi Feeding and more with your Village Hotel Changi staycation! – Click here!]
Some Singaporeans may dismiss the idea of staycations and prefer to drive at least across the border just to have that "holiday feeling" and novelty. I think most don't realise you actually save a lot of money through staycations and have more time to recharge your batteries this way!
Although vacations do have their place (check out my latest Taiwan blog!), staycations are great when you're not looking to spend too much but still want a relaxing getaway for a day or two away from your busy work life. That's why staycations are gaining popularity among Singaporeans these days.
There is no need sit in the jam at customs and immigration and this translates into more time for leisure, giving you more time to enjoy yourself. You save on transport time & costs, and expensive air fares & taxes. And when you travel as a family this can all add up to a hefty sum. The less distance travelled means less carbon footprint and wear and tear for your car too.
You can have just as much fun locally, if you know the right hotels to go to.
I hope after this blog, readers will be more keen to go on staycations and the Village Hotel Changi (formerly named Changi Village Hotel), is a gem of a choice.
About Village Hotel Changi
The colourful balconies of the hotel, lending a touch of fun and colour.
The 380 room Village Hotel Changi Far East Hospitality is situated in the East but its far from your ordinary airport hotel in Singapore. Rather than based at the airport, its located at 1 Netheravon Road, just a stone's throw away from the Changi Ferry Terminal or a 3 minutes walk from the Changi Hawker Centre
For visitors staying during transit, it's still very convenient being just a 10 minute journey from Changi International Airport. There is a complimentary airport shuttle from Changi International Airport Terminal 1 & 2 to the hotel every 25 minutes.
For locals, this means we can shop at the airport without incurring parking and transport costs. There is also a daily (10.30am) one-way shuttle transfer from the hotel to Tampines Mall and Far East Plaza at Orchard Road.
The cosy and welcoming ambience of the hotel lobby will ease guests into the vacation mood. We arrived early just before 12 and our room was were ready, check-in was a breeze!
A sculpture at the gym entrance to beautify the decor and inspire you to achieve similar fine-honed physique. Easier said than done! Where's my packet of chips and coke? We're on staycation! 🙂
The hotel facilities
The Rooftop Pool
The swimming pool of a hotel is an important consideration when you have kids in tow. And Village Hotel Changi has not one but two pools! The first is located on the roof top and is an infinity edged pool.
The hotel website describes the pool as being "perfect for couples who want to chill out". I can see what they mean as the view overlooking the Johor Straits and the airplanes that touch down in the distance can be romantic. But that did not stop my children! They had a blast splashing around the pool and I had a wonderful time shooting them, haha.
Got my daughter to play Matrix at the pool… hope she gets a role in the sequel!
We were pleased that we had "the pool to ourselves" at 11am. That's when we realised why.. it was really windy and the water was somewhat chilly. But that did not stop us from having a great time 🙂
The roof top pool is also a favourite venue among the hotel guests to catch the sunrise, as it faces east. But you have to wake early as sunrise happens during the early part of 7 am daily and then hope for the best weather as nature can be quite whimsical.
The Creek Pool
The Creek Pool is located at level 1 just outside the Salt Water Cafe. This is actually the pool more geared towards kids, and it has many marine themed floats to occupy them.
Do take note however, that to access this pool you need to enter via the cafe dining area. So bring your bathrobes from the room or diners will be treated to an unusual sight.
The cool thing about this pool is how it has a transparent wall that makes for a "scenic" swim. You can watch how your kids perform under water while you remain dry. Between the two pools, my kids did prefer this pool better. Guess the floats did spice up their swimming session.
Koi Feeding
Koi feeding is another activity you will enjoy with your children. The Koi pond is located on the 6th floor where the Executive Lounge is. A packet of fish feed costs $2 and it can be purchased from the hotel front office. There are also outdoor sofas sheltered with parasols around the koi pond, where you can chill in the evening or when the weather is cool.
The Gym
Hotel gyms are usually one of the least utilized areas. That's no different here at this hotel. But you will be well served by the track mills and free weights in the cosy gym should you decide to work out.
The room amenities
Our deluxe rooms (25sqm) were spacious and the bed was comfortable. Depending on the room location, you can expect to see soothing sea views from the balcony as well.
I was also able to spot airliners taking off in the far distance, which was nice for me as I love plane spotting and photography. I was able to do some "long exposure pictures of planes light trails" in the wee hours after midnight from the room balcony (room 731, level 7). Shutterbugs may enjoy this too.
Make sure you bring along your tripod and shuttle cable release for the long exposures shots, especially from 12am -2am.

The room came equipped with room amenities and I always appreciate having an iron to smooth out creases in my packed clothing. There was the standard in-room safe, phone with local free calls and bottled water.
While the room may not be ultra luxurious, it was clean and cosy which ensured a good night's sleep with it's comfortable bed linens.
The complimentary WiFi
When deciding on hotels, I always choose hotels with in-room WiFi over those with WiFi services just in public area. Staying connected at all times these days is a given.

The bathroom comes with a glass wall which can make it exciting if you're a couple staying here or an older couple looking for some fun! If not you could always close the curtains. It is equipped with a rain shower too.

Village Hotel Changi is big on the Gaia aspect so do your part too by reducing showering time. Remember, reducing carbon footprint is just 1 aspect, conserving water is another. Being environmentally responsible is a good habit to incorporate into your lives and something you can teach your kids to practise too.

If you really can't stay away from work, there's a nice writing desk is available for you. But try not to work too much ya? You are on staycation, remember? Time to vegetate and bond with your family!
The Hotel Food
The Vau Wine Bar has a wine cellar that houses a wide range of vintages and blends. Their friendly and knowledgeable sommeliers are able to assist in ensuring you enjoy your reds, whites or sparklings. This bar also functions as the hotel breakfast venue when the main dining area is too packed.
The breakfast spread would not disappoint most diners. It should have no problems satisfying young ones and it did satisfy my children. Though it was a bit simple for my wife and myself!
Freshly cooked omelettes by the minute always adds value to any hotel breakfast.

Things to do around the hotel
1. Changi Beach Park
Changi Beach Park is one of the oldest coastal parks in Singapore. Approximately 3.3 km long, this park is like a mini East Coast Park with stretches of beaches dotted with coconut palms, BBQ pits, park benches and shelters.
Children will especially love the swings and netted pyramids. Do pack your jogging gear as you can jog or cycle along the windy, winding tracks from Changi Point to Changi Ferry Terminal. Sitting by the beach, you can look out to the sea overlooking Pulau Ubin, savour the sea breeze and and listen to the waves rolling along the white sandy beach.
You will be pleased to know that a staycation with the hotel comes with complimentary bicycle rental. The hotel will issue guests complimentary rental for the 1st hour with Changi Bicycles Services, a rental shop among the shophouses near the hawker centre. Do remember to bring along your identity card when redeeming the bicycle rental.
Changi Beach Park offers one of the most scenic beach locations in Singapore. Do watch out for sandflies at the beach though. One solution is to apply suntan lotion thickly around the ankles, that seems to work everytime. A trick I picked up during our trip to Bintan.
Our children were splattered with suntan lotion while my wife and myself forgot to apply on ourselves. And only the both of us were traumatised by terrible itches the following week.
2. City Tours
Bookings through Far East Hospitality's official website will include the free Hop-on Hop-off City Tours abroad a opened top decker bus in downtown Singapore. The meeting point is at the CityTours office located at the Singapore Flyer (#01-05). The buses move out at scheduled regular intervals.
There are a few routes that you can choose from, like the Green City Hopper route (most popular), Orange Route (Marina & Heritage) and Red route (Sentosa). Each route lasts about 1 hour. It's a hop off, hop on type of tour and the buses regularly ply the routes so you can simply hop back on at designated bus-stops after exploring. For more info about the City Hopper tour please go here.
For non-English speaking visitors, audio guides are available in the following languages: Chinese, Russian, German and Korean.
We got to view the Marina Bay from a different angle from the breezy open top bus.
An angle of the crowd and street performers in front of Takashimaya S.C, as viewed from the top deck of the bus. It was quite an experience, being on the City Tour really. We felt just like a tourist in our own country or what I call "localist" LOL!
3. Exploring the nearby Islands
The hotel is just a stone's throw away from the Changi Point Ferry Jetty, so this hotel is perfect if you are planning a day out to explore the idyllic Pulau Ubin. Some even go to Pengerang (a fishing village famed for seafood and lobsters in Johor Bahru) from here.
Just be advised the last ferry back is at 4pm (1st departure starts 7 am). But there is so much to do at the hotel, Changi Beach Park and surrounding areas, so you might be short of time.
At the ferry terminal area, you can observe fishermen as they haul their catch from the surrounding seas. It's an interesting sight to see live seafood, especially for us urbanised folks.
How about some crayfish?
The fishermen usually don't sell small quantities of their catch to onlookers as they are already reserved for restaurants or eateries elsewhere. I learned this after a conversation with some of the fishermen but you could make an indecent offer, I guess 😉
4. Changi Village Hawker Centre
If you're a foodie coming to Changi you definitely will want to make the pilgrimage to the popular Changi Village Hawker Centre. It's only 3 minutes away and just completed its upgrading about a year back. The food centre is now brighter, less cramped and more importantly still home to the famous foodstalls that made this place so popular.
The iconic International Nasi Lemak (#01-57) is still as good and heavenly. Although the stall have been relocated to another section of the food centre (facing the bus terminal), the queue is still as punishingly long.
Children can never resist the freshly deep fried snacks, like this sweet potato from Mei Xiang Goreng Pisang.
Or how about some traditional Chinese desserts? You can find black sesame soup, peanut soup, yam and bubur hitam (like the in the picture above), etc, at this stall in the middle section of the food centre .
For chendol lovers, don't miss "Makan Melaka", located at the rolls of fishing supply shops just a few steps away from the hawker centre. This stall is heavily decorated with food awards, you can't miss it! The owner charges $1.50 for a "basic" bowl of "Melaka Cendol". Add another 30cents for the red beans.
Come evening, you can take a stroll along the rolls of shops as you work off the calories from dinner. Then eat some more, haha. There is a weekly night market on Sundays in this area, so you might pick a up a thing or two from the flea market. We were there on Saturday night, so did not get to experience the pasar malam.
Verdict
There are plenty of good reasons to have a staycation in Singapore. It's much cheaper, especially for families where your travel costs can pile up easily. And because you spend less time travelling, you'll have more time to spend with your family and enjoy yourselves.
Singaporeans who visit Village Hotel Changi will find themselves experiencing a unique part of Singapore they are not familiar with. At at the same time, there is still plenty of things to do here from visiting the nearby islands to exploring Changi Beach Park, Changi Village and of course the two lovely pools at the hotel.
Looks like I will be planning to have more such staycations in the future!
Village Hotel Changi Address
Room prices at Village Hotel Changi start at $210 SGD and they usually come with different perks such as a 25% discount, free breakfast, free city tours and so on depending on which package you choose.
This time however, they are having a special promotion which includes all of the above! 25% discount + City Tours + Free WiFi! You can check out their latest holiday savers+ offer here.
Village Hotel Changi is now offering special weekend rates from $170 including special perks such as free 1 hour bicycle rental with an exclusive cycling guide, city tour, breakfast and more!
[*TSL Reader Privilege* – Enjoy Complimentary Breakfast, Cycling, Koi Feeding and more with your Village Hotel Changi staycation! – Click here!]
Address: 1 Netheravon Road Singapore 508502
Contact: 6379 7111
Official Website: http://www.stayfareast.com
---
Disclosure: Advertiorial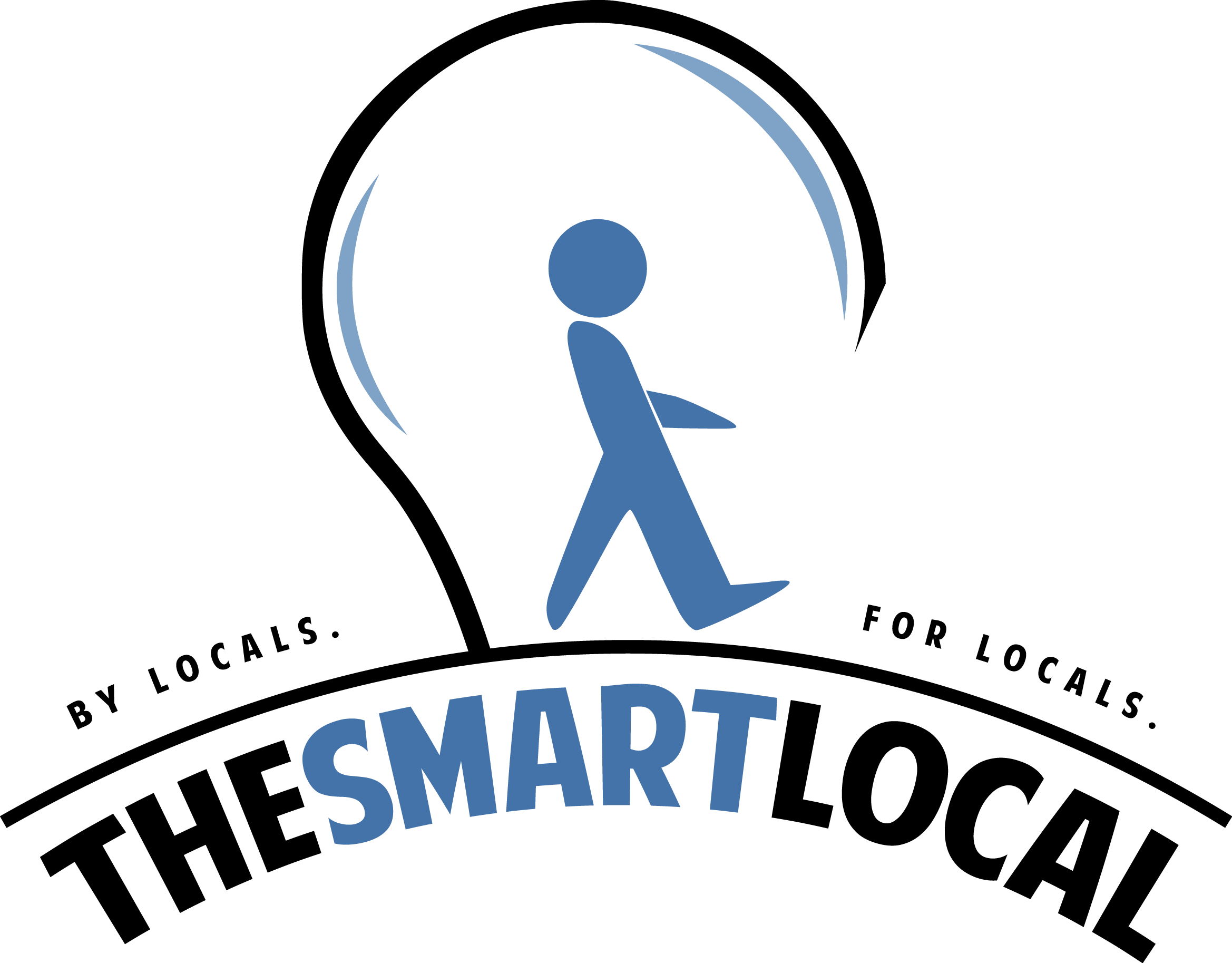 Drop us your email so you won't miss the latest news.