Taiwan Travelogue – Taichung attractions
In the previous Taiwan blog we took at look at Taiwan's Da Hu Strawberry Farms, Central Market, Sheng Xing Old Railway, the Gao Mei Wetland and Feng Jia Night Market.
In this blog I'll like to share with you Miyaharu, Sinshe, Rainbow Village, Formosa Aboriginal Culture Village, Wen Wu Temple and finally the ascent to the mountains of He Hehuan Shan in the Taroko National Park.
We also visit the home of the original Bubble Tea.
Lai Lai Soya Bean Milk Shop
Our guide Ah Hui, always made sure we get a good start to the day through our stomach. Although most ming su (homestay) don't provide breakfast as part of the accommodation, it turned out perfect for us as we got to experience the popular local eateries. This always enhances the novelty quotient and pleasant memories in any vacation, especially if you are a foodie.

In Taichung, we went to Lai Lai Soya Bean Milk Shop, at No. 91-2, Section 3, Wenxin Road. Ah Hui either kept us in suspense by mentioning (in mandarin, of course) the night before "tomorrow, I bring you to somewhere special for breakfast" or in the morning, when he picks us up for thestart of trip "How does salty soya bean milk sounds to you? Do you have it in Singapore?".
When you are new to a country (my last trip to Taiwan was during my army training 25 years ago), everything and anything sounds exciting.
Salty soya bean milk? I thought they just added salt instead of sugar. But no, they actually create the consistency just slightly thinner than Japanese chawen mushi (steamed egg) and add in you tiao (deep fried flour fritters), chives and drizzled with soya sauce.
The 1st mouthful tasted "weird" but after my taste buds reorientated and adapted, it tasted pretty good! I love it now! Of course, there were quite a few other items on the menu, too. :-9"'
Miyaharu (Gong Yuan Yan Ke)
Housed in a former eye hospital, Miyaharu (Gong Yuan Yan Ke) is opened by Dawncake – an established store in Taichung that sells pineapple tarts and other pastries packaged in nice boxes.
It has become so popular that it is listed on most travel guides to Taichung. Miyaharu is worth visiting even if its just to see the shop's interior. Buy some gifts for friends and relatives and try their wide range of ice cream and bubble teas.


This is a perfect example how exquisite packaging, presentation, ambience and service can influence a consumers' buying decision. I came here without expecting to buy anything but as cautioned by our guide I found it difficult to resist the spending urge. We were "happily relieved" of some Taiwanese currencies.

Not many visitors to Miyaharu (Gong Yuan Yan Ke) can leave without tasting their wide range of ice cream flavours or siping on their bubble teas. You can either have it as takeaway at their main branch or at another outlet nearby, where you can dine-in.
Mushroom Garden, Sinshe.
Enroute to the famous Lavender Cottage in Sinshe, we stopped by the Mushroom Garden. Sinshe produces 60% of all Taiwan's mushrooms, so there are many mushroom farms and restaurants. But Mushroom Garden is one of the most popular and it has an casual eatery with mushroom-based menus. It also has a pick-your-own mushroom farm.
Most mushrooms are planted in growth packs under a cool humid conditions. During our visit, there were several mushrooms available for picking: Shiitake and Coral. These fresh mushrooms have to be preserved in the refrigerator within 8-12 hours, so it's not quite suitable to take home for us visitors. Dried mushrooms would be the way to go.
We did not pick the mushroom, just "drama drama" only, for a picture haha. Our guide did buy home a soil-pack so that he grow mushrooms at home. Neat 🙂

A beautiful Coral Mushroom seen in it's "original packing". Not in the wrapped grocery mart style.

Tasty mushrooms based menus. Delicious and healthy. And really reasonably priced at the farm eatery.
Lavender Cottage, Sinshe.

The Lavender Cottage was founded by two bosom friends – a music teacher and a banker who both had the dream of having their very own lavender farm. The two girls love coffee and herbs, and they drew their life story and recorded their feelings into music while traveling.
After years working in Taipei and Kaohsiung, they quit their jobs and went to live out their dream by being farmers. They tried to cultivate lavenders and bought a hill in a remote place, where there was no phone network connectivity. It was very difficult but after years of determination, they fulfilled their dream. These two girls are the hosts of Lavender Cottage (薰衣草森林).
The two purple figures in the pic represented the two girls.

Lovely and soothing lavender plants abound the farm. The best season to visit is between cool November to April, when the bloom is at it's peak. Hot summer stunts the growth of lavender, so do factor this in your visitation plan.

Our visit in November saw just the beginning of the blooming season. Somewhere towards December onwards will see a denser field of lovely purple bloom.

Make your own bookmarks at the farm booth. No charges applies, a sweet touch.

The farm entrance fee comes with vouchers that you use to redeem drinks and ice cream – lavender flavoured, of course!
Retail shops sell a wide variety of lavender scented products like soaps, perfumes,etc. The soap fragrances are so appealing, even my daughters, who don't usually use soaps, can't resist using them.
But being of high-grade and organically produced, it's quite pricey.
Ding Wang – Premium Spicy Hot Pot


For spicy hotpot lovers, a meal at Ding Wang Spicy Hotpot Restaurant should not be missed. Other than the delicious offerings at this renowned restaurant with many outlets islandwide, you will be bowled over by the impeccable service by the waiting staff, who will bow at almost 90 degrees every time they serve or converse with diners as a sign of respect.
This is definitely part of their culture and points towards the founder's humble beginning.

The menu offers a wide variety of hotpot ingredients, including sliced white pork, prime beef, squid, fishballs, mushrooms and fried dough sticks, as well as handmade dumplings. Ding Wang Spicy Hotpot Restaurant also offers free refills of the soup, pickled cabbage, bean curds and duck's blood. Even their complimentary white rice (which you can help yourself to) is nicely cooked.
After our meal, the leftovers in the hotpot are packed for you to takeaway (upon your request). They even top up the pack with bean curds and the duck blood, complimentary! My guide's apartment security guard (he's a Taichung resident) enjoyed that takeaway on that chilly 13'C evening.
Tip: you MUST make an advance appointment or be prepared to wait in line.
Chun Shui Tang, home of the original Bubble Tea.
Chun Shui Tang Cultural Teahouse, is believed to be the home of bubble tea, where it all began. It is a definitely must-try in Taichung. At their beautifully decorated and designed eatery on 30 Siwei St, Taichung, you can savour a wide range of tea-based beverages, reasonably priced and tasty traditional Taiwanese snacks such as pig's blood, toasted cheese bread, beef noodles and braised pork rice, etc.
You will just simply love the decor and food, all without much damage to your wallet.
My daughter's western breakfast meal of toasted bread with cheese, served with vegetable salad. She simply polished off the entire without prodding needed. She said "daddy, the cheese kinda sweet…I like" (O___o)

Our noodles with braised pork were, prepared with TLC.. Too pretty to eat. :-9""'
And of course, at the ground zero of bubble tea history. It was right here in our teapot and a crime to miss it !
Rainbow Village

This is one of the lesser known landmarks in Taichung. After learning about it's past history, I looked at it as a triumph of the citizens over government. This Rainbow Village was built for Nationalist Soldiers in the 1950s and later it became a residential area. It was saved recently from being torn down for redevelopment, by Taiwanese who petitioned the government.
The sole surviving veteran soldier is Grandpa Huang, who is 92 years old at the moment. He is the face and soul of the village, and he still paints at the wall, floor almost everyday. There's no entry fee but do show him your support by buying mementos from his stall or drop some money for his expenses as art materials cost money.
Prepare to spend about 20-30min while taking memorable pics there. Have a picture taken with him, if he's around at the time your visit. A truly special place with it's time ticking away. Hope it stays as long as possible.

My family with Rainbow Grandpa Huang….healthy and strong at 92 years old.
The whims and artistry of Rainbow Grandpa is reflected in the riot of colours and decor at the Village he created. Occasionally, students drop by to help him clean and maintain the village.
In travel across Taiwan, visitors will invariably come across this scene. Yes, a drive through one of the many tunnels cut through mountain ranges. Taiwan is a mountainous country, with it being divided East and West by mountain ranges from North to South. Certainly lot of engineering ingenuity and effort was used. This pic was taken on our way to our next venue as you will see below.
Formosa Aboriginal Culture Village

This popular huge 62 hectare themed park was opened in 1986. It was famed for introducing Taiwanese aboriginal culture and its lush forest and beautiful European Garden. I remembered visiting this themed park as part of our R+R after our army training. It has grown much bigger since and now and includes an amusement themed park and cable cars to Sun Moon Lake.
Sort of a bigger version of Genting Highlands but without the casino. It was awarded the "Premium Award theme park", from the Taiwan tourism bureau. Prepare to spend at least 3-4 "rushed" hours before taking the cable car to Sun Moon Lake. Remember, in winter solstice the days are much shorter. It gets dark from 5:30pm onwards.
More a children heaven at the amusement park.
Checked out archery (recurved bow) at the range at NT100 for 20 arrows. Instruction from aboriginal instructors are complimentary, of course.

An aboriginal craftsman honing his skill, and as showcase for visitors…

A family shot, courtesy of our guide Ah Hui, at the end of our cable car ride to Sun Moon Lake. It was so foggy that afternoon, we could not see any scenery, which is spectacular on a clear day. But we loved the cold weather all the same.
Wen Wu Temple
The Wen Wu temple entrance facing the Sun Moon Lake is a focal point for most visitors at this scenic location. It is said that many fought and perished over that piece of rock in the picture.
It was foggy but it lent an air of romance and mystic to the venue.
On a clear day, you can expect to enjoy the scenic Sun Moon Lake, as seen on my guide's Smartphone. Did I said enjoyment of Taiwan is subject to the whims and wills of Mother Nature? She gives you some and she takes back some too.
Food vendors, in Taiwan, are generally warm and friendly, even sincere as this elderly cha ye tan (tea leaf eggs) and sausage vendor (at the Wen Wu Temple entrance) showed. Many, especially at night markets, will politely and enthusiastically invite you for a free tasting with "absolutely" NO obligation to buy.
But once you are in their "lair", chances are you will part with some NTs. Not that they're cheating you, but that their warm and hospitality will bowl you over. It helps that their food is delicious 🙂
Although the fog obstructed our view of the Sun Moon Lake, we were rewarded with a "once a lifetime" event when we chanced upon the Nippon-Taiwan Vintage Car rally. It was Japan's reciprocal gesture to Taiwan for their huge humanitarian aid in the wake of the Tsunami disaster of 2011. It was an exciting event, especially for car buffs for us guys. Talk about Providence.
A Japanese vintage MG doing "rounds" on the rally. Taiwan cars drive on the left. Noticed the right-hand drive of the Jap vintage car? Many of the car owners were friendly and waved as I took pictures of them whizzing by.
Rally start/end point at the Sun Moon Lake visitor centre.

The Sun Moon Lake visitor centre, designed by Japanese architect Norihiko Dan and Associates is an awesome modernistic and Zen-like structure completed in 2006. Certainly worthy of a stop-over whenever you visit Sun Moon Lake, one of Taiwan most famous landmarks.
Cing Jing Highlands
The ascent up the mountainous region of Qing Jing marks one of the highlights of our Taiwan vacation. Stays at this region are usually at one of the cosy ming su (family-run home stay) around 1800m above sea level.
Most offer awesome expansive view of the mountain valleys, plantation and of course, cool clean unpolluted air. Other than the room, bed and breakfast, WiFi connectivity are commonly available too. My only gripe is that most ming su websites are in Mandarin.
Waiting up early for the 7+am sunrise can be difficult and takes commitment, especially in the 5'C to 8'C temperature that we encountered during the trip. My younger daughter refused to wake up, it was too comfy and toasty in her quilt cover.
Burrrrr… We were "lucky" to encounter such a cold snap as it means we will be able to see snow. That is rare in Taiwan and only possible in Hehuanshan in Taroko National Park.
Suddenly, I was reminded of the James Bond movie " A View to A Kill". Just look at that million dollar view!
Here comes the Sun, giving life and warmth to one and all.

The amazing view of the mountains with a ming su built in European style. Don't you feel as if you are in Germany? or Swiss Alps…it certainly brought back fond memories of those days.
Another European styled ming su, very popular with wedding photographers who always use their clock tower as a background for their outdoor shoots. Understand from my guide it's very expensive to stay there and their bistro serves NT500 high tea (appointment advised).
Green Green Grassland Farm
I finally realised why my wife booked the ming su which you see above. It was just a 10 minute walk downhill to the Green Green Grasslands. This awesome sheep farm holds daily shows with sheep shearers from New Zealands. You can stroll slowly among the green fields, take in the azure skies with the mountains range in the distance and frolic with the grazing sheep.

A rodeo show at the farm. Feel the power of the whip!

Sheep feeding time! A word of caution, these sheep are hungry, in fact, Famished! Little kids might be pushed over if not careful.
The sheeps "released" to entertain visitors were very eager for the food…very distracting, including this "sheep", wondered if her bag were made of sheepskin ?

A Taiwanese couple doing their wedding shoot at the farm. A beautiful bride to be, I must say!

Just had to do a picture for my family with the "castle" in the background so we could tell friends we were in "Europe" 😉 …

Bees farm at the Cing Jing market further down the mountain, excellent bee pollen and honey products are available for purchase at reasonable prices.
Enroute to Hehuanshan, our guide brought us to an eatery famed for it's fish head hotpot and scenic view. He needed to warm us up for the -5 to -8'C temperature at the mountain peak look out point. He was not joking about the cold.

For a non-fish lover, this ultra delicious and fresh deep fried head hotpot was something of a gem of a find! It tasted like fried chicken wing with a really tasty superior broth. No MSG of course. :-9"'
The eatery, nondescript-looking from the outside. But once you step inside, be enthralled with the view, nicely paired with great food. The colourful Taiwan logo is an indication of the standards achieved. Also famed for it's roasted chicken.
HehuanShan (3275m)- Taroko National Park

Words cannot expressed the chills from the -5'C temperature we experienced that day. It's also the wind that further adds to the chills down your spine. Be prepared. Ear mittens are a must, to prevent frostbite. It helped that our guide prepared hot Milo to warm us up and the spectacular scenery made it worthwhile.
One fringe benefit of the freezing temperature, icicles (no sugar, no flavouring) comes F.O.C 🙂
The frozen WC in the men toilet…did someone missed their target? or maybe they couldn't do zeroing in the freezing temp? LOL…


The frozen foliage encrusted with ice. When the wind blows, the plants jingle like wind chimes. An experience beyond description.
The ever-changing mountain views in the setting sun… awesome beyond words.
I have friends who saw this picture and asked "is this real ? Photoshopped?". What do you think ?
My guide took a picture of me recording the sunset… one of my most precious "selfies" ever…
They said Nature is beautiful… How beautiful is beautiful ?
A group of Taiwanese photographers snapping away at the sunset. I envy them for the beauty at their "doorstep".
A long exposure to record the car light trails on the slope of Hehuanshan. Taiwanese liken the curvy road light trails to "dragon tails".

We rewarded ourselves with an aboriginal-recipe roasted chicken after the descent from Hehuanshan. The chicken came whole, so you can tear it apart for a more tasty experience. It was a delicious end to the day but not before we had a gorgeous hot spa outing at the Lushan region.
Our hot spa session at a Lushan hot spa hotel. Lushan is one of the famed hot springs area in Taiwan, where many locals and tourist go to for it's mineral hot dip. Our family hot spa package was NT1800 ($76 SGD) for a 2 hours session. The room was stocked with drinking water, a rock-like hot tub, shower & toilet facilities, etc. It was a great way to warm up our body after the chills at the peak.
Thank you for joining me thus far. In the final segment, you will get to see more food and Taiwanese attractions!
---
Note: All pictures in this blog are copyrighted to Jensen Chua all rights reserved and not to be used without permission! 🙂
---
Read Jensen's complete Taiwan travelogue!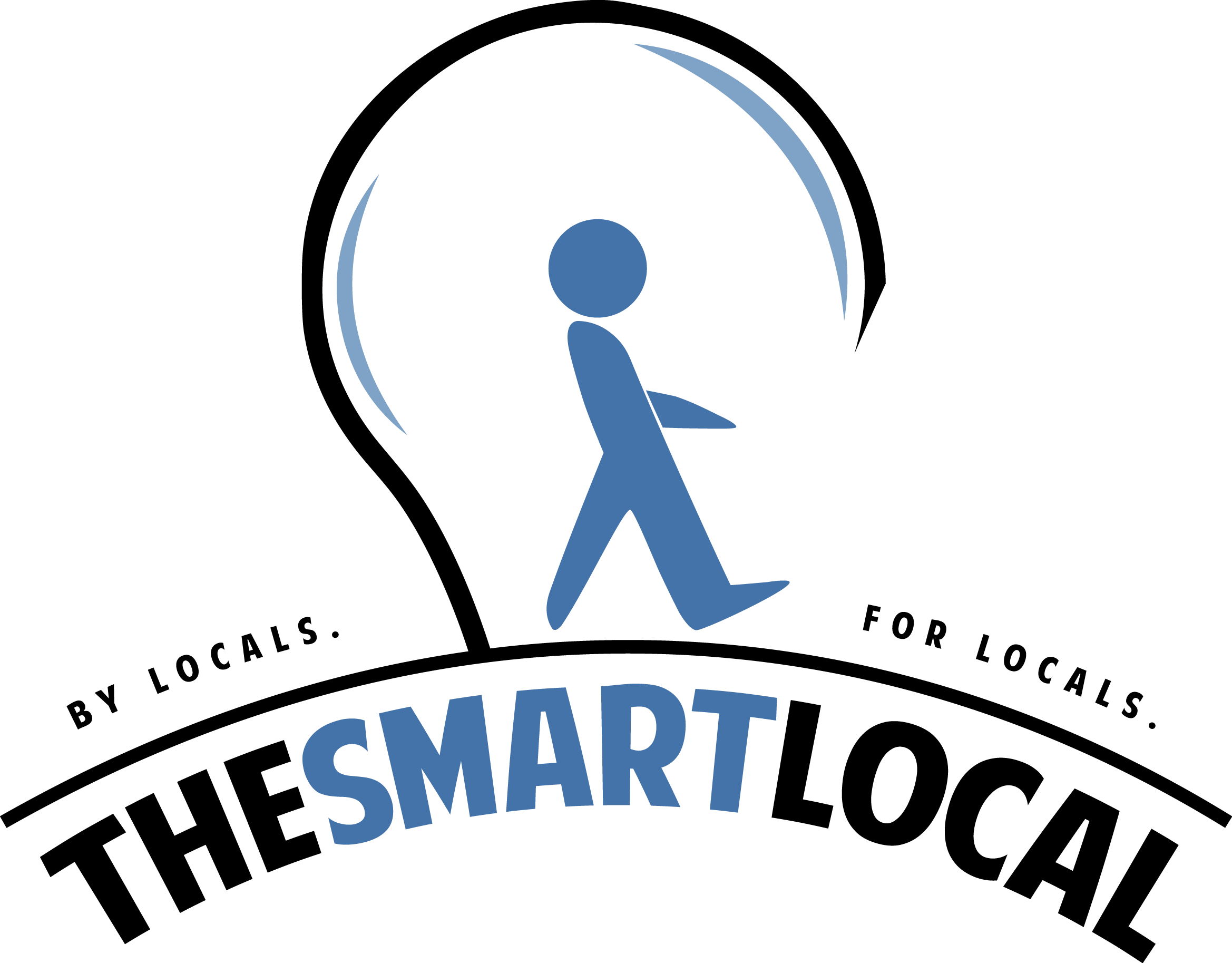 Drop us your email so you won't miss the latest news.