The Greatest Moments of Singapore in 2013
As 2013 draws to a close, it's that time of the year again to celebrate a great year passed and look back at what's happened this year. It has been a crazy year for Singapore, with so many eventful moments occurring one after another. But its always good to look back at the year in a light hearted way and prepare ourselves for a happy new year ahead.
Here's a recap of some of the things that happened in Singapore this year.
1. The Haze
Photo Credit: marcoscapella
Yes, the fog that swept the whole of Singapore which resulted in masks being the new fashion statement. No, not just any mask, to be in the 'cool club' you gotta don the N95 masks. Y'know the one that makes you look like you have a turtle plastered to your face.
Of course, it is in us to lighten the dim spirits brought about by the haze. Singaporeans are after all funny people. Cue Singapore's resident jokester, troll portal SGAG for these gems!
Also not forgetting Instagram. We Singaporeans just love taking pictures. Remember when our Instagram feed was clouded with 50 shades of grey? Oh and of course the obligatory hashtags #nofilter #skyporn #landscape #pretty #singapore #clouds.
AND because the haze was so bad with PSI levels reaching to dangerous levels, we Singaporeans were desperate to survive this INCREDIBLE ordeal brought to us by our lovely neighbors.
Here's 10 ways we used to survive the haze by popular Singaporean youtuber TheJianHaoTan.
2. All hail the sky
Remember the afternoon when suddenly the heavens gifted us with the rare occurrence of irregular lumps of ice?
Just in case your mind's still clouded from the haze, here's a little something to jolt your memory.
You're welcome.
3. The Messiah Saga
Remember him? The hacker who claimed an attack on Singapore's government sites in a bid to threaten them to prevent the implementation of the internet licensing framework.
This is their facebook video which was posted and widely viewed nation-wide.
In the end, the Messiah turned out to be not a collective group but various Singaporeans from different backgrounds who did not know each other, who were unhappy with the Singapore government.
4. The Spiderwoman
A lady in white couldn't contain her Spiderwoman tendencies and climbed over the railing at Changi Airport Terminal 1 onto the netting below the Kinetic Rain sculpture.
Here's a 1 minute clip of the act. On a side note, didn't she consider the fact she was wearing a dress before attempting The Climb?
*Ain't about how fast I get there
Ain't about what's waiting on the other side. It's the climbbbbbbb~* Sigh how I miss the old Miley.
Oops, sorry for digressing, here's your video.
5. Kitties
Pardon me for my ignorance, but may I still don't get the craze for the Hello Kitties.
To be fair, those Hello Kitties are pretty damn cute, but I sure as hell wouldn't pay a bomb/ wait overnight just to get my hands on one. But, if you die-die also want your toy but are unwilling to wait, you can get one off eBay too…
at $126,000.
6. The Samurai Man
After we had Spiderwoman, next we had the Samurai Man.
7. Little India Riot
This was the second riot after Singapore became independent, also the first in over 40 years. And during these kinds of riots which hinges on the sensitive issues of race and religion, it's really better to keep quiet.
Fish and Co's posting about the riot sparked flak from viewers because it was deemed to be a mockery of a serious issue. They apologized for their actions shortly.
Go read our article on the Little India Riots for the full timeline and unfiltered news report curated from social media.
8. The rise of WAH! Banana & Night Owl Cinematics
On to merrier things!
Who would have thought we would have our very own local bona fide youtube stars? The folks at WAH Banana and Night Owl Cinematics showed us it was possible and inspired a whole new generation of Singaporean youtubers. They gained popularity through posting tongue-in-cheek humor of any and everything infused with local flavors through their channel.
WAH Banana went from 0 to 200,000 subscribers in a year, a feat never seen before in Singapore. They are currently the most subscribed channel in Singapore. I don't know how bananas have any relevance at all besides being rhyming to 'Wah', but I'm all in if it makes me guffaw like an asthmatic monkey at midnight. Wah! Papaya sounds quite cute too though.
The talents behind them though – Djehuty, Elliot and Foxy have moved on and started their own channel which they can now proudly call their own. Apparently Garena has now taken full control of WAH Banana? Do show the founders your support and subscribe to their new channel here.

And here is the first viral video of the always awesome Night Owl Cinematics who also do great short films.
See, I told you Singaporeans are funny people.
9.The March of the Foodies
First, we queued for Tim Ho Wan, a one Michelin Star Dim Sum restaurant brought from Hong Kong to Singapore's shores in April.
Next, we queued for
Refer to #4 of this list if you still can't get enough of the Hello Kitty craze.
THEN, we queued for these sugary oil- laden rings of euphoria called Krispy Kreme in October.
Not forgetting the Lao Ban Beancurd queue,
the Ladurée macarons queue,
and the Jollibee Fried Chicken queue.
Okok, you get the idea. I think we should all have already established that Singaporeans. Just. Love. To. Queue.
What *noms* exactly *nomsnoms* is so good *nomnomnom* about Krispy Kreme that people can queue *nomnomnomnom* overnight for them??? *nomnomgulps*
Brb gotta grab another Original Glazed.
10. The City Harvest Scandal
Photo Credit: AFP file photo
City Harvest's finance manager Serina Wee stole the limelight with her good looks and sense of fashion. This brought some humor to the very serious issue of misappropriation of church funds that CHC led by Pastor Kong were being investigated for.
This case is still undergoing trial.
11. Pink Dot's biggest year
Everyone has the right to love. 2013 saw the biggest turn out yet seeing over 21,000 supporters head over to Hong Lim Park to celebrate this day. If you have not seen this video yet, please take a look below.
You will be moved.
12. Selfie becomes word of the year
Yes, selfie was oxford's dictionary word of the year.
And who in Singapore would be represent the selfie more then MP Baey Yam Keng? His series of selfies ended up making headlines. And later in the year, the eating discounts he gets too. It's good to be an MP.
13. Great Year for Local Cinema
Yes, I know the cast is some hot stuff. Go on fangirls, scream all you want. It's 2014, no one's gonna stop you. Though astute observers may dismiss this film as propaganda, most would agree it was propaganda done very well. This was the best thing done to change the public's misconception of NS in a long time.
A big shout out to Singapore's local talent for constantly making waves in the media scene woohooo! Ah Boy's To Men I broke the local all-time box office record for ticket sales followed shortly by the release of ABTM II which chalked up more than S$6.3million, with more than S$1.2 million during the first weekend.
Check out their official trailer!
Meanwhile, Anthony Chen did Singaporeans proud overseas by breaking all records. First he won the Camera d'Or award for his debut feature film Ilo Ilo at the Cannes Film Festival. He also went on to sweep the Golden Horse Film awards by winning Best New Director, Best Original Screenplay and also Best Feature Film with the Best Supporting Actress awarded to Yeo Yann Yann in Ilo Ilo.
And they paid to attend the awards out of their own pocket as they did not make enough money from the film at that time. Imagine that!
Photo Credit: Reuters
14. Singapore wins first SEA indv. gold medal
Speaking of paying out of their own pocket, it seems when people have the passion for it, they truly excel. Singapore's sole rower at SEA games – Saiyidah Aisyah Mohamed Rafa'ee, made history when she clinched the nations first ever individual gold medal at the SEA games with minimal funding and government support.
She paid for her training mostly out of her own pocket. What a great way to end the year, defying all odds to emerge triumphant!
What do you look forward to in 2014?
And YES! We've came to the end of the brief recap on all the things that have happened during a dramatic albeit eventful 2013 for Singapore. We may have left out some of the more negative or dramatic 'stomp worthy' ones as we wanted this to be a positive recap.
Do you have any more to add to this list? Comment below so that we can add it to this list to share with our fellow Singaporeans!
A fresh new year brings fresh new beginnings and here's wishing all of you a fabulous 2014 ahead!
Go on, pop the champagne, you deserve it.
Love,
---
I can read minds. You will also like: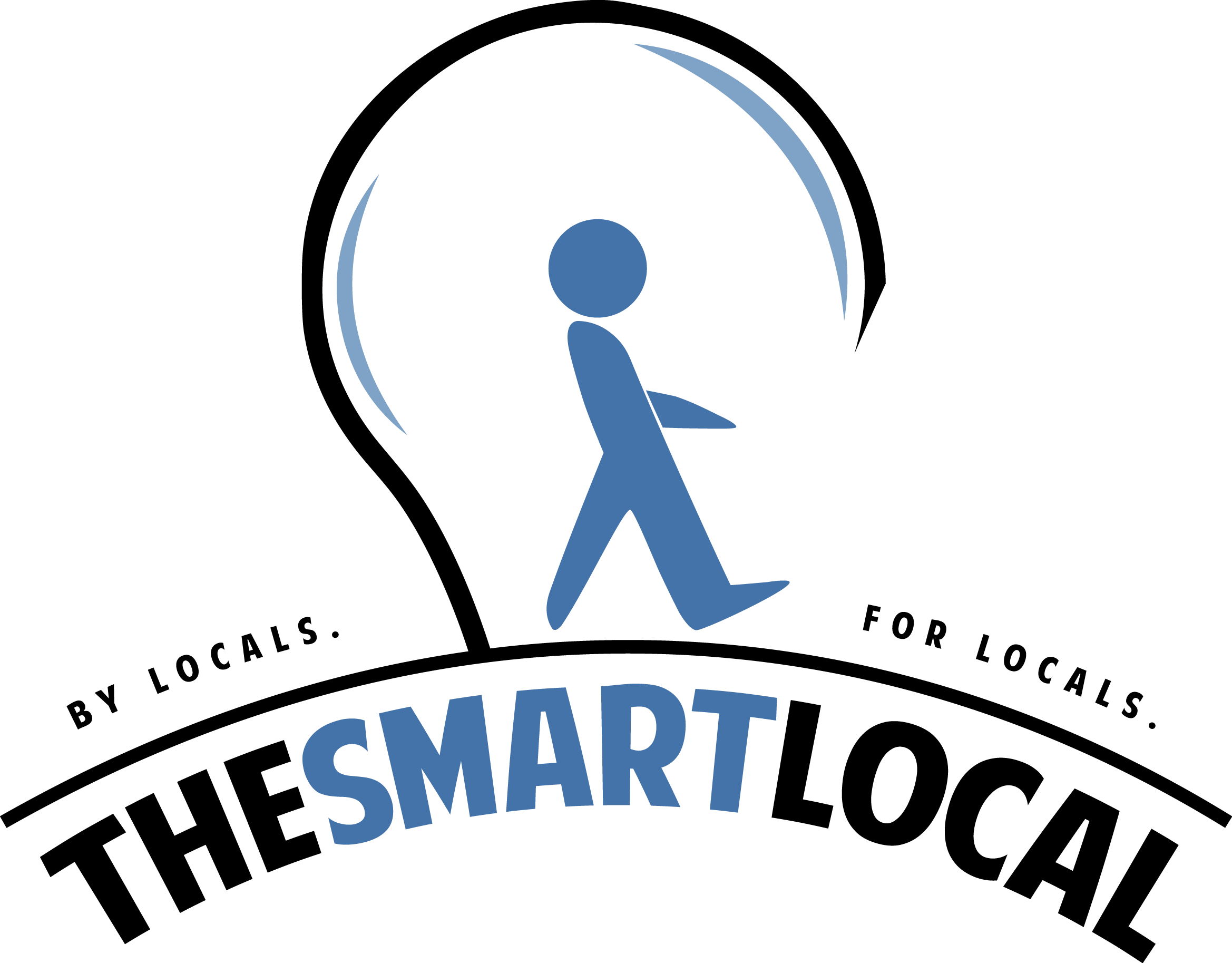 Drop us your email so you won't miss the latest news.