Welcome To Quirky Singapore
You've seen our guide to 50 weird things every visitor to Singapore must do, eat and see, so why not take it up a notch and explore the really niche and bizarre cultural enclaves on our island? If you're the inquisitive tourist searching for something fresh, weird, and exquisitely Singaporean, we've got the top spots for you.
These 10 bizarre cultural spots of Singapore are our island's special gems, each serving to remind us that we're so much more than fancy skyscrapers and Resorts World Sentosa. Be it mingling at the skatepark with our vibrant youth, chilling out with the laidback villagers of our kampongs or having a piping hot steamboat dinner in our Thai enclave, there's something for every visitor craving to explore a side of Singapore that's largely unseen.
1. Golden Mile Complex
Golden Mile Complex is known as Singapore's Little Thailand for a reason – its string of Thai convenience stores, eateries, karaoke bars and discotheques are undoubtedly authentic. It has a reputation for being a little shady, especially at night, but the gems that lie here give an ethnic Thai flavour that's pure and true.


Source
Expect to find inexpensive Thai food here, as well as the Yen Investments Thai Supermarket where you can buy Thai goods ranging from snacks and spices to the local newspaper. The Songkran festival in Thailand is also celebrated right here at Golden Mile!
Source
If you feel like catching an indie film after stuffing yourself with all that sweet and spicy food, you'll find the most charming vintage cinema in Golden Mile Tower, located just beside Golden Mile Complex.
Read our guide to The Projector for more information on one of our island's best kept secrets.
2. Dragon Kiln
A dragon kiln is a wood-fired kiln that resembles the shape of a majestic dragon, with its smoky head located at the base of a slope and its tail following uphill. The pottery industry was booming in the 1960s and 70s, but the dwindling demand in the 90s threatened the survival of Singapore's kilns.
Fortunately, our National Heritage Board came to the rescue. They managed to extend the tenancies of Singapore's two remaining dragon kilns, Thow Kwang and Guan Huat, so pottery artists could continue to hone their craft and visitors could continue educating themselves on something so dear to our heritage.


Source

Both the Guan Huat (now known as Jalan Bahar Clay Studios) and Thow Kwang dragon kilns hold pottery making workshops for keen individuals and large groups alike. If you're interested in this age-old Chinese tradition, head down to our dragon kilns to get your hands dirty and creativity soaring.
Thow Kwang Pottery Jungle
Address: 85 Lorong Tawas, off Jalan Bahar, Singapore 639823
Opening hours: 9am – 5pm
Website
Jalan Bahar Clay Studios
Address: 97L Lorong Tawas, Singapore 639824
Opening hours: Mon – Sat 8am – 5pm
Website
3. Bukit Brown

Bukit Brown is the largest Chinese cemetery outside of China. It's home to a staggering 100,000 graves, some of them dating back to as early as the 1800s! Many prominent leaders of the Chinese community in Singapore are buried here, serving as a grand reminder of our roots and national heritage. Singaporeans have been fighting hard to preserve this living museum, but some tombs have already been lost to construction and development.
The diversity of the different beliefs and social statuses of the deceased is mindblowing. Here you'll find traditional Chinese tombstones in all shapes and sizes, and tombstones with dates marked according to calendars you never even knew existed. For a chilling and eye-opening introduction to our cultural roots, pay a visit to Bukit Brown Cemetery.
Read our guide to Bukit Brown Cemetery for details on how to get there.
4. Kusu Island

Source

Legend has it that a long, long time ago, a magical tortoise transformed itself into an island to save two shipwrecked sailors – one Malay and one Chinese. With that, Kusu Island was born. Kusu Island is home to whimsical wishing wells, blue lagoons, clean beaches and even a tortoise sanctuary, but it makes the cut as one of our beloved cultural spots due to its very popular Chinese temple and the three kramats (holy shrines to Malay Saints).
Source
Devotees flock to the island to pray for wealth, good health, happy marriage and fertility. Not only is it a good place to learn about Buddhist and Islamic beliefs, there are many great picnic spots for you to enjoy a relaxing day by the beach. To get to Kusu Island, you have to take a ferry from Marina South Pier.
Marina South Pier
Address: 31 Marina Coastal Dr, 018988
Price: Adult SGD$18 | Child SGD$12 (1 – 12 years)
For more information on Kusu Island, click here.
5. Geylang
Welcome to Geylang, Singapore's infamous red-light district. For the most raw and hedonistic Singaporean experience, take a stroll along its flashy streets come nightfall. It's not the most orderly of places, but it presents a side of Singapore that's real and unadulterated.

Source
Geylang is not just known for its vices – every Singaporean knows that it's one of the best places to get a taste of our local cuisine. My colleagues highly recommend trying Geylang's frog leg porridge, beef hor fun, durian and dim sum.
Eminent Frog Porridge
Address: 323 Geylang Rd, Singapore 389359
Opening hours: 5pm – 3.30am 126
Dim Sum Wen Dao Shi
Address: 126 Sims Ave, 387449
Opening hours: 24/7 Lor 9
Beef Kway Teow
Address: 237 Geylang Lorong 9, 389296
Opening hours: Mon 5pm – 3.30am | Tue – Sun 11am – 3.30am
6. Haji Lane
The very hip and dynamic Haji Lane is located in Kampong Glam, Singapore's Arab Quarter. What used to be an empty row of pre-war shophouses is now a colourful mix of quaint cafes, vintage clothing stores, attention-grabbing street art, and eateries that were once Shisha joints before the ban took effect last November.


Source
At Haji Lane, you'll be mixing with the cool crowd. You'll find small groups of bespectacled hipsters digging through quirky accessories, boho-chic ladies in sundresses having a nice cup of coffee, and youths with their trusty DSLRs trying their hand at street photography. For the best of what Haji Lane has to offer, read our guide on the 12 hippest hangout places you can find there.
7. *SCAPE

If you want to come and hang out with our vibrant youth, be sure to head down to *SCAPE. Here you'll find open-air flea markets every weekend selling trendy streetwear and accessories, B Boy dance battles going on at the rooftop, and skater boys trying to airwalk at the skatepark.


Source
If watching them gives you the sudden urge to get up and do something with your idle limbs, there are tons of dance classes that are open for all at O School. You can also make friends with the people at the skatepark and basketball court, and I'm sure they'll let you join in on the fun!
Address: 2 Orchard Link #04-01, 237978
8. Haw Par Villa
For the most authentic and immersive lesson on Chinese values, head down to Haw Par Villa. Travellers who've always been fascinated by Chinese folklore and mythology won't be disappointed by what this eerie theme park has to offer. Built in 1937 by Burmese-Chinese brothers Aw Boon Haw and Aw Boon Par, Haw Par Villa was a bustling park filled with thrilling rides and acrobatic performances during its glory days. Today, all that's left are the spine-chilling statues and dioramas depicting oriental scenes of the most gruesome kind.
The depiction of Chinese Folklore's 10 Courts of Hell remains the most prominent and haunting attraction in the park today. You won't be able to forget the painted faces of tortured souls, paying the price for their mortal sins.
Address: 262 Pasir Panjang Road, 118628
Opening hours: 9am – 6pm
9. Pulau Ubin
This sleepy little island kampong is a beloved treasure that many Singaporeans are still fighting hard to preserve. Pulau Ubin is one of the last areas in Singapore that has managed to escape the wrath of rapid urbanization. Today, you'll still be able to stand in awe of the rich biodiversity and mingle with the friendly kampong villagers whose simple lifestyles are vividly contrasting against ours in the city.


Source
You can rent bikes and embark on an exhilarating mountain bike trail, take a stroll down the mangrove boardwalks and keep a lookout for marine life at Chek Jawa, or even attend a summer camp if you're here for an extended period.
Source
To get to Pulau Ubin, you have to take a bumboat from Changi Point Ferry Terminal. The ride takes 10 minutes, and a one-way ticket costs SGD$2.50. The captain will wait to receive 12 passengers before setting sail, but you can always pay the full SGD$30 to have the whole boat to yourself.
Address: 51 Lorong Bekukong, 499172
Ferry operating hours: 24/7
10. Joo Chiat
This neighbourhood is utter perfection. If you're a fan of pastel colours, charming shophouses and amazing local food, consider making Joo Chiat your permanent home.
This Peranakan enclave is still bursting with old-school extravagance. The Peranakans are descendants of Chinese immigrants who married natives from the Malay Archipelago and British Malaya (today Malaysia and Singapore), and they possess a whole unique culture of their own. Take a stroll down Joo Chiat's streets and you'll be introduced you to their fascinating history, architecture, food and clothing. For information on a self-guided walk you can do, click here.
Explore Unseen Singapore!
Our Central Business District and glitzy tourist attractions are nice and all, but if you want to explore the untainted and unique side of the Lion City, these 10 bizarre cultural spots are a must visit.
No matter what kind of traveller you are – laidback and chill or adventurous and thrill-seeking, PARKROYAL's Ultimate Singapore Day Out will help you plan a perfect day.
Go forth and explore! All you intrepid travellers can thank us later.
---
This post was brought to you by PARKROYAL Hotels.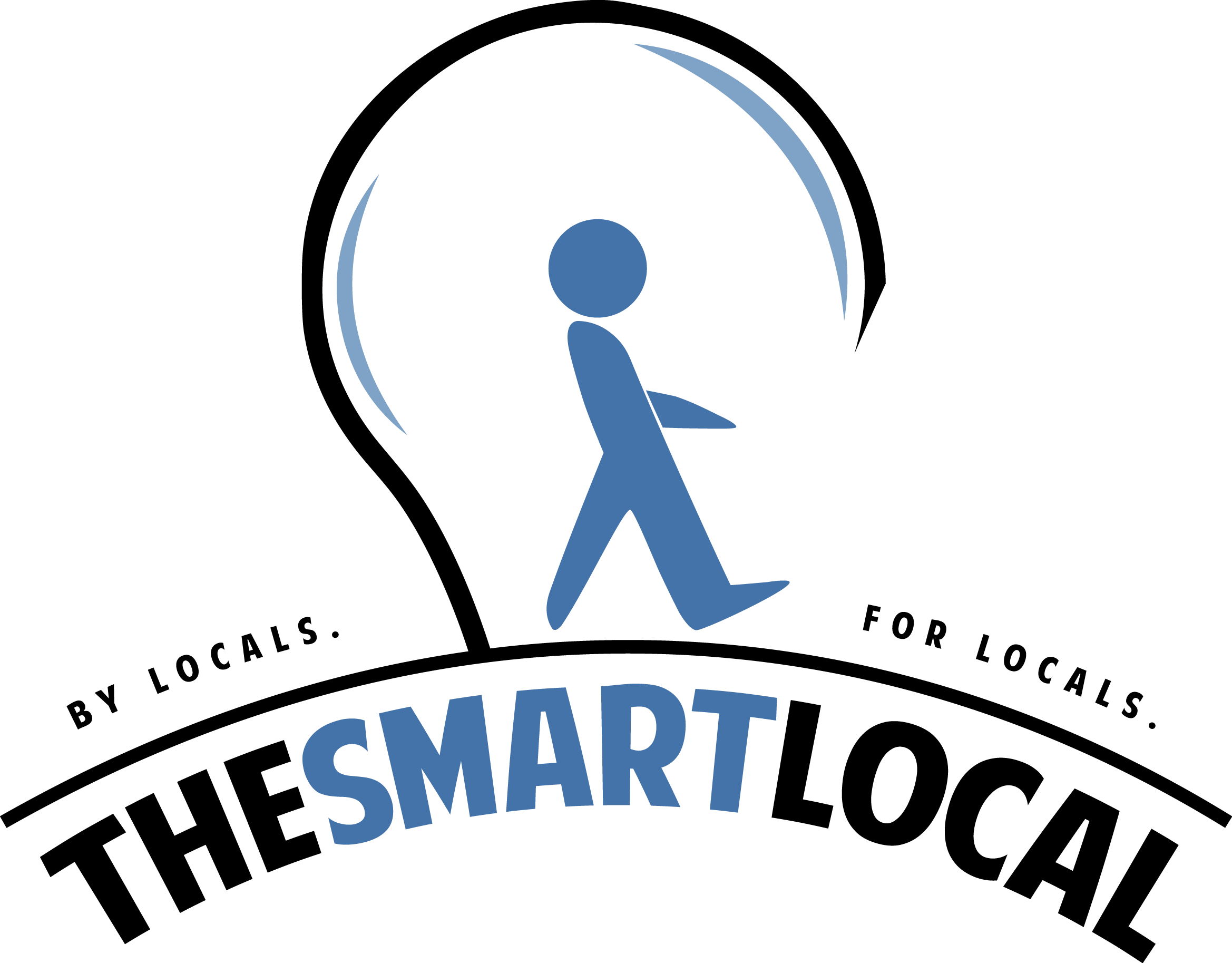 Drop us your email so you won't miss the latest news.