Big group dinner woes
We all understand the pains of organising birthday celebrations. The people, the dinner, the location — you name it, we've gone through it.
Given that we're all sorts of popular, or social (whatever you want to call it), group meals are usually a headache to organise, especially with a large group of friends. We love our friends, but selecting a restaurant that has sufficient capacity to house these perfect human beings is a challenge itself. Conquer this and then we can move onto practicing your perfect nonchalant look when everyone starts singing you the birthday song.
Fret no more, we've compiled a list of 10 delicious big-group-friendly restaurants for meals, whatever the occasion!
1. Jinda Thai
If you haven't heard of this place yet, you are thoroughly missing out. Situated near the mouth of Richmond, Jinda Thai is popular with many locals and international residents here in Melbourne. Everything off their menu is delicious, and we highly recommend the boat noodles, seafood tom yum and green curry. For desserts, their Thai milk tea crepe cake is a resounding favourite from all their customers. So be sure to place an order before it gets sold out!
With their modern interior design, which obviously includes the ever so hipster exposed brick walls, and with staff always happy to help (Thailand truly is the land of smiles), we are sure you will be stuffed till you're fluffed with your group of friends here at Jinda Thai.
Address: 1-7 Ferguson St, Abbotsford VIC 3067
Phone Number: +61 (03) 9419 5899
Website: here
2. Fonda Mexican
With four outlets spread out across Victoria, Fonda Mexican ensures that everyone is able to get an opportunity to taste their distinctive Mexican food. Their tacos are specially sourced from the only supplier that makes tacos out of real corn, and when you know your tacos are made with real corn you know everything else on the menu is legit.
All other ingredients are bought fresh from Queen Victoria Market. We love supporting local farmers here in Australia, and Fonda does, too!
Group bookings are available at their Flinders Lane (which has a 200 seat capacity) and Windsor outlets. Just head on over to their website and follow the booking instructions! We're pretty sure you'll grow fond of Fonda (hehe).
Address: 31 Flinders Lane Melbourne VIC 3000
Phone Number: +61 (03) 8686 7300
Website: here
3. Tokyo Tina
Tokyo Tina would be easy to spot even if you were a distance away, thanks to its huge Japanese signage and massive painting of maneki-neko (beckoning cat) on the wall with Tina herself. With Japanese-esque designs plastered all over the exterior and interior of the shop, Tokyo Tina is set to provide a unique dining experience for anyone that steps into the restaurant.
Eating here will also increase your insta-game by 1000%, we promise. DIY Bao, Beef Bulgogi, Tonkatsu Croquettes, House Made Pork and Kimchi Gyoza, the list never ends. We're getting hungry even just by typing this. Send help.
With a large dining area essential for a birthday dinner, quickly make your reservation with Tokyo Tina! They accept online bookings or you could ring them up. Skip the expensive air fare and gorge yourself silly on the amazing Japanese cuisine this restaurant has to offer. Thank you, 21st century globalisation.
Address: 66A Chapel Street Windsor VIC 3181
Phone Number: +61 (03) 9525 2774
Website: here
4. Laksa Bar
We're all familiar with the typical Asian laksa, especially if we were brought up in the Southeast Asia region, but have you ever heard of Soft Shell Crab Laksa? Laksa Bar boasts Malaysian authenticity, each bowl filled with generous servings of fishcake, fishballs and a choice of either chicken, fish, seafood, veggie + tofu or soft shell crab.
With its traditional cooking methods, Laksa Bar's Laksa is definitely comfort food for when you're missing home or craving a heartwarming bowl of noodles. 
Address: 108 Little Lonsdale Street Melbourne VIC 3000
Phone Number: +61 (03) 9663 1941
Website: here
5. D.O.C Pizza & Mozzarella Bar
When in Melbourne, who could ever forget their famous Italian food? We all know that Lygon street is probably the only street that is relatively alive after 6pm during the week, flooded with pizzerias and bars. Being bombarded with so many choices, we're recommending D.O.C, which has 2 outlets around Lygon street – the espresso bar and the pizza bar.
The pizza bar is where it's at, you guys. The crust is just the right thickness, and they are generous with their toppings. They also proudly serve Italian craft beer specially imported, so D.O.C is really where you should go if you're wanting a little bit of Italy in your tummies.
They have this heavenly tasting thing called the Nutella Calzoncino – pizza base smothered with Nutella and a generous scoop of ice cream to top it all off. No better way than to end the night with a sugar high, especially on your birthday
Address: 295 Drummond St Carlton VIC 3053
Phone Number: +61 (03) 9347 2998
Website: here
6. Gingerboy
Gingerboy is an Australian representation of Asian hawker food. Expect sweet, expect savoury. Their menu caters to many different palates and will be sure to entice you one way or another.
We have especially fallen head over heels with their Smashed Green Papaya Salad, Son-In-Law Eggs (what an irony, right) and Red Duck Thai Curry. We're already salivating reading their menu. Send more help. They even have a whole list categorised under "Shared Dishes", which is great for groups of friends!
If you're planning to invite your friends of friends of friends, or if you're really that social queen bee, you can book out Gingerboy Upstairs. They are even able to construct a four or six course menu for you, for up to 30 guests. Submit an enquiry online to find out more!
Address: 27-29 Crossley Street, Melbourne VIC 3000
Phone Number: +61 (03) 9662 4200
Website: here
7. Smith and Daughters
We're all into that hippie eating trend right now, think: acai bowls, super blends, pressed juices, diary-free, gluten-free, anything xx-free, essentially. We're recommending this unique restaurant that takes vegetarian (vegan, actually) dining to a whole new level. Meat lovers, the food here tastes just as good, we promise.
Smith and Daughters presents a Spanish-influenced menu, with their restaurant interior rustic and modern all at the same time. With some of their dishes being called Sloppy José and Splash of Lash you can tell they're also very creative when it comes to naming dishes. Their salads are to die for. Eat up your dietary fibres, kids.
You probably saw this on Instagram, but they're the ones with the upside down cross that has "EAT VEGAN" on it. Hipster enough? With their bold and unique designs, you expect that their dishes will be fiercely tasty as well.
Address: 175 Brunswick St Fitzroy VIC 3065
Phone Number: +61 (03) 9939 3293
Website: here
8. Cutler & Co
From the fathers of Supernormal, Moon Under Water and Cumulus Inc, Cutler & Co is the other brainchild of Chef McConnell and Architect Pascale Gnomes-McNabb. Cutler & Co brings a fresh perspective of fine dining, pushing aside the trend of complicated menus and having an open concept kitchen.
The best part is, if you're planning to have a birthday celebration with up to 20 guests, Culter & Co provides the internationally acclaimed ex-residence of Robin Boyd. Google that place up and you'll be astounded (okay, so we googled and found out that Boyd is a successful architect so you know what this means guys — Instagram time!)
Address: 55-57 Gertrude St Fitzroy VIC 3065
Phone Number: +61 (03) 9419 4888
Website: here
9. Blue Chillies
Blue Chillies is a well renowned restaurant that serves up refined versions of authentic Malaysian food with a touch of Melbournian flavour injected into it. With a homely atmosphere, interiors all decked out in dark timbre and the presence of friendly staff, you will be sure to have a pleasurable dining experience with your friends.
The food here is to die for, and we're not even exaggerating. Do order their famous chicken laksa to share, not forgetting that their pork stew is highly raved about as well. We ordered DOUBLE portions for each dish. That's how good it is. Their spices are specially imported from Malaysia to ensure the authenticity of the food, so rest assured what you're getting is the real deal.
It also caters for all types of dining, even having a private function space on the second floor that can seat up to 40 guests! Birthday dinner venue, check.
Address: 182 Brunswick Street Fitzroy VIC 3065
Phone Number: +61 (03) 9417 0071
Website: here
10. Oriental Spoon
The Korean food craze will never end, and we love it. I mean, who can ever deny pork belly drenched in Korean spicy paste (gochujang). Conveniently located next to Melbourne Central, Oriental Spoon provides a large seating area for all your friends to come together for a meal. It's almost impossible to get lost finding the place, so latecomers will have no excuse! Their portions are generous enough for sharing, so that means you can order more from the menu. Y
ou can even choose their Korean BBQ set, which is really good value for money, or order ala carte dishes to share. It's always delightful having a meal with friends, because you get to try more dishes for less money. Your wallet is happy, your tummy is happier.
Be sure to call up to make reservations a few days in advance! The place is usually packed to the brim with a minimum of 30 minutes waiting time on weekends.
Address: 254 La Trobe St Melbourne VIC 3000
Phone Number: +61 (03) 9654 9930
Website: here
Big group dinner woes no more!
Nothing can beat having everyone that has made an impact in your life to come together for a delicious dinner. Plus, these places usually provide share-friendly portions as well, so the more the merrier! Please ring these places up in advance to make a booking or check out their websites! Some of them allow online booking, so it saves you the hassle of speaking to someone on the phone.
If we've missed out on any of your favourite group dining places, do let us know in the comments section below!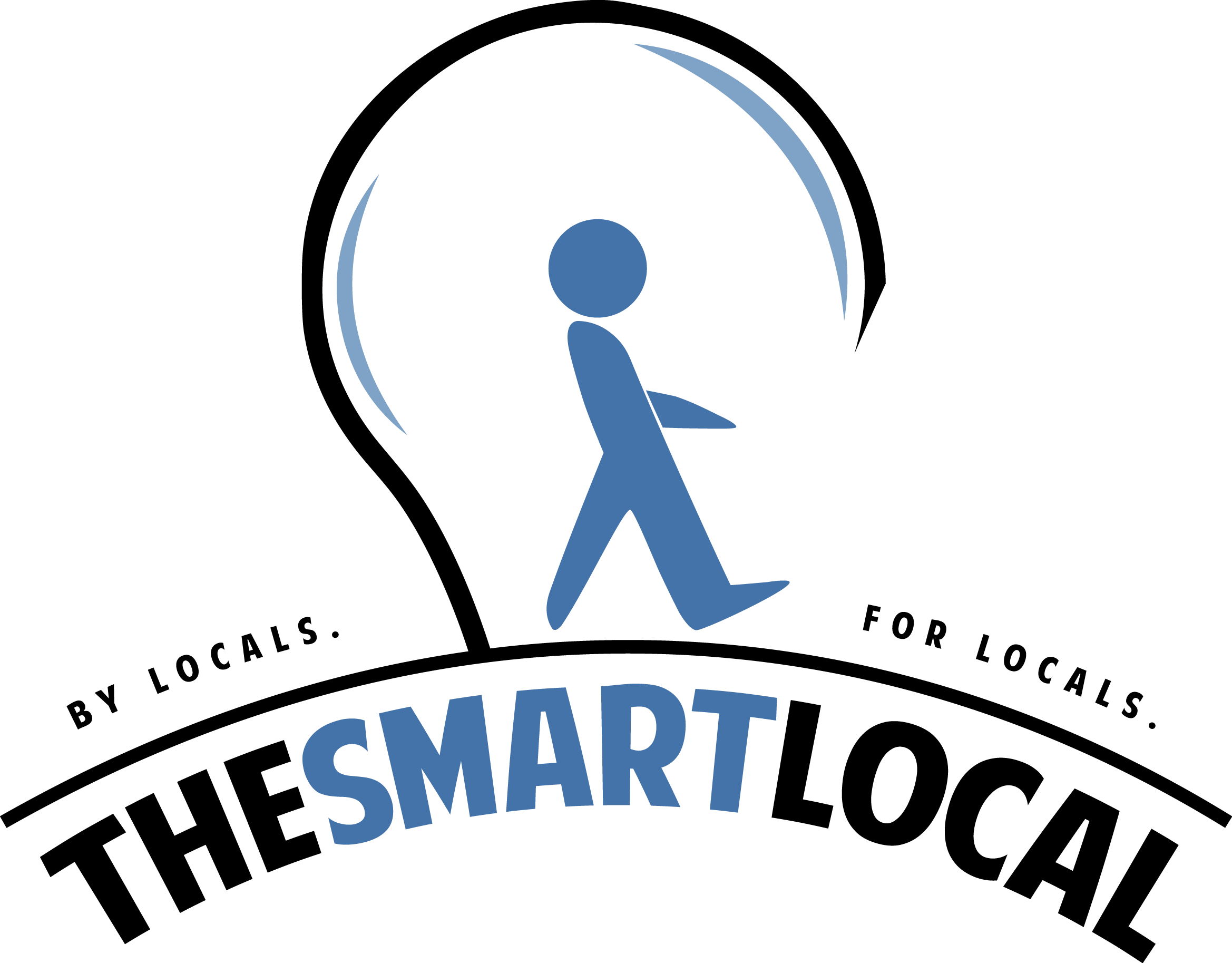 Drop us your email so you won't miss the latest news.