About Cairns
If you were to ask me what there was to do in Cairns, Queensland a month ago, I would have sheepishly said "Errr.. Great Barrier Reef?", while finding a hole to hide in, hoping my answer somehow satisfied you. That was sadly the extent of my knowledge of Northern Queensland a month ago. But fear not. After reading this article, you'll be able to impress your friends with the best things to do in Cairns!
I recently travelled on SilkAir's inaugural flight to Cairns, and got a first-hand look at what this underrated city had to offer. They just got their first direct flight route from Singapore, making travelling to this city a ton easier. Some say this city is the gateway to the Great Barrier Reef. I say it's the gateway to adventure.
Here are 10 things to do in Cairns, the adventure capital of Australia.
1. It all begins in Cairns city
Waking up to a lovely view from my room at Hilton Cairns.
Your journey starts in Cairns, a small coastal city with a population of 160,000 just a 10 minute drive from the airport. Cairns is over twice the size of Singapore, so it feels super chill everywhere you go as you start wondering where everyone is before you realise there just aren't many people! Cairns is more of a gateway city than a final destination, so there isn't much to do here besides heading to the small night market and handful of watering holes in the city.
If you're peckish, I recommend Barnacle Bill's Seafood Inn, and for accommodation, to stay at one of the backpacker hostels which have their own bars. Cairns enjoys a lively, transient community and most of your time will be spent out and about around the city, not in it.
Barnacle Bill's Seafood Inn:
Address: 103 Esplanade, Cairns City QLD 4870, Australia
2. Go For The Best Water Rafting Experience In Australia
My favourite memory of Cairns was water rafting with the folks from Raging Thunder. Located about 2 hours away from Cairns, this attraction was the furthest to travel to on our trip but also the most satisfying. We held on tight as we careened through ridiculous grade 3-4 rapids down the Tully River. It made my previous water rafting experience at Ubud feel like paddling in a bathtub.
Along the way, you'll navigate through humorously named rapids like the Double D Cup. The story goes that a girl unzipped her lifejacket and fell out of the raft. The life jacket was recovered, but the bikini top wasn't. So yeah, pro-tip: don't wear bikinis while water rafting.
Even though most of us were first-timers, we felt super safe in the hands of the experienced and chatty river guides, who go through months of rigorous training before being certified. The trip included an Aussie-style BBQ lunch halfway through the rafting and it ended climatically with us huddled up at the back of the boat as we paddled off a waterfall.
Thrill seekers can also opt for the extreme course. For both courses, a coach picks you up from your hotel and brings you all the way to the Tully river. At the end of the trip, they'll drop you at a bar for some Australian craft beers before sending you back to Cairns.
Address: 52 – 54 Fearnley Street, Portsmith, Cairns
Website: Here!

3. Go jungle surfing at Cape Tribulation
At Jungle Surfing Canopy tours, you'll get to zipline through the Diantree Rainforst at heights of up to 20 metres above the ground. Things got interesting when we decided hanging upside-down made for better pictures.
The whole system is cleverly set up with pulleys which also meant it required no electrical energy require and immunity against bad weather. There was even a human hamster wheel we had to work at the start that reeled in the zipline trolleys.
Located even further North from Carins than Port Douglas, it takes sometime to get to Cape Tribulation. So if you're planning to come all the way here, make it a full-day trip and check out the other attractions in the area like the 4WD tours and crocodile cruise.
On our cruise, we spotted a 100-year-old toothless crocodile nicknamed 'Scarface', the dominant male in the river.
Address: 4 Camelot Close, Cape Tribulation QLD 4873, Australia
Website: Here.
4. Tjapukai Aboriginal Park
Located 15 minutes from Cairns, Tjapukai (pronounced with a silent T) is an aboriginal cultural site where you can learn about a 40,000 year old culture. You'll also get to channel your inner tribesman and throw real boomerangs and spears!
We learned that tribal punishment back in the day included getting your collarbone broken or getting speared in the leg. Ouch. #tribalworldproblems. The dance theatre is a must-see to get an inside look into their ceremonies and dances. For those looking to visit at night, they also have evenings fires and dinner and dance shows.
Address: Cairns Western Arterial Road, Caravonica QLD 4878, Australia
Opening Hours: Everyday 9.00am – 5.00pm.
Website: Here
5. Skyrail Rainforest Cableway
Right next to Tjapukai Aboriginal Park is the Skyrail, a cable car ride that gives you a panoramic aerial view of one of the oldest, and last remaining tropical rainforests in the world. This rainforest once covered the whole of Australia! Fun-fact: to preserve the rainforest, they actually shipped these enormous skyrail columns country by country before transporting them via helicopter – so the natural habitat would remain in pristine condition.
You'll get to stop in-between the stations to check out the rainforest on foot. There are 4 stations in total and you can actually go all the way to Kuranda if you take the full 1 and a half hour ride from Smithfield Terminal.
Address: Cnr of Captain Cook Highway and Cairns Western Arterial Road Smithfield, Queensland, 4878, Australia
Website: Here
6. Visit hippie Kuranda
A 35 mins drive away from Cairns, Kuranda is a hippie town that'll require a full-day day to explore. Kuranda is surrounded by the aforementioned mentioned rainforest, so most people actually get here via the skyrail or scenic railway. Its location makes rainforest walks ideal and it's also home to animal sanctuaries like the butterfly park and and koala gardens.
The biggest highlights here are their unique markets and cafes, influenced by the alternative lifestyles that run through the town. Get your hands on lots of locally designed handicraft and clothing that you won't find anywhere else in Cairns.
From the Koala Gardens.
At the butterfly park
Address: Kuranda QLD 4881, Australia
Website: Here

7. Take the Kuranda Scenic Railway
The Kuranda scenic railway is a one-of-a-kind railway experience that runs through a rainforest surrounded by spectacular waterfalls, gorges and lush vegetation. The railway is the natural choice to exit Kuranda on a 328 metre high. You could stop at Smithfield terminal and then head to Port Douglas or take the 2 hour ride back to Cairns city.
Address: Kuranda QLD 4881, Australia
Website: Here.
8. Touch Koalas And Feed Kangaroos At The Wildlife Habitat
The Wildlife Habitat is a small zoo where you'll be able to get up-close with plenty of native Australian animals like the Cassowary, Wallaby and Koala.
My favourite thing to do here was to hand feed the kangaroos. They aren't the neatest eaters so prepare to have a globs of kangaroo saliva dripping all over your hand. "Just wipe it on them!", instructed the warden. I obeyed the wisdom of those words and the kangaroo's furry back became my handkerchief.
Address: Port Douglas Road, Port Douglas QLD 4877, Australia
Opening Hours: 8.00am – 5.00pm
Website: Here.
9. Visit The Great Barrier Reef
The Great Barrier Reef is the only living thing that can be seen from space, due to the corals the stretch for 2,300km like chains of mountains beneath the sea. The Great Barrier reef is located to the East of Northern Queensland, and our reef was a one hour catamaran ride away from the coast. We departed from Port Douglas with Quicksilver Cruises and headed to the Agincourt Reef. The reef was located at the very outer edge of Australia's Continental Shelf and promised some of the best underwater clarity.
The ship will dock at a giant floating platform, which becomes your home for the day. It's like one of those space movies where your shuttle goes into orbit and drops you off at a massive space station in the middle of the universe. Here, it's in the middle of the ocean and you'll be able to take fresh showers, check out the underwater observatory, go for tours in their semi-submersible (basically a half-submarine), snorkel and helmet dive.
We opted to go helmet diving at the bottom of the floating platform where we got to pet friendly fishes because that's what humans do. I guess.
Address: Reef Marina, Port Douglas, Queensland. 4877 Australia
Website: Here.
10. Take A Helipcopter Ride
Premium activties you can do at the platform include scuba diving and riding on a helicopter. I thought the helicopter ride would be jerky and disorientating because whenever I see helicopters in movies I get a headache. But the ascent was super smooth and fast – it was like taking an elevator right to the top of a building, without that ear popping sensation.
It gave us an amazing aerial view of the Great Barrier Reef. The pilot then starting manoeuvring the helicopter like a speeding motorcyclist around a bend and it made the whole experience exhilarating. If there's one place for you to take your first helicopter tide, this is it. It was one of the highlights of my trip.
Flying to Cairns with SilkAir
With the launch of SilkAir's inaugural flight to Cairns, there's now another Australian city in Silkair's flight network after Darwin. The direct route has made Cairns an attractive holiday destination for Singaporeans looking for a different type of travelling experience.
If you're looking to head to Cairns to experience some of the activities yourself, check out the latest flights to Cairns here!
---
This post was brought to you by SilkAir and Tourism Australia.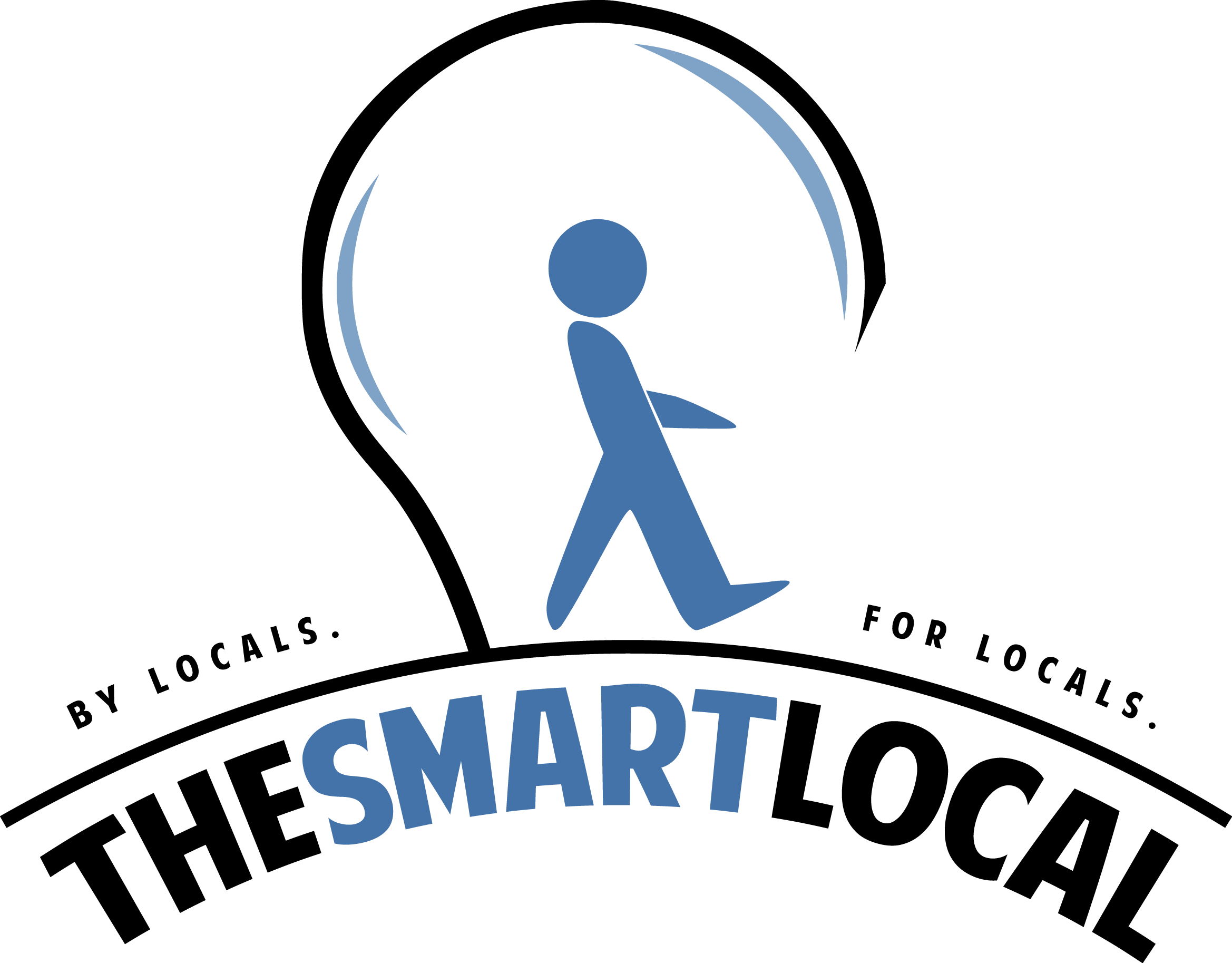 Drop us your email so you won't miss the latest news.