Club Med Bali
When I was growing up, I always thought of Club Med as an exclusive paradise that the rich people went to. Maybe it was because my Dad had this uber rich friend, and all he did was to go on Club Med holidays. He had this grin on his face when he talked about Club Med, like he was in on the world's biggest secret. I would look on enviously at airports, as Club Med staff waved their iconic signs and whisked travellers away on their mysterious retreats. I could only wonder.
10 years on, I've spent a lot of time travelling, but that curiosity remained. So when I found out that Club Med Bali existed, I was super excited. It combined two dream destinations into one and I was heading there to experience it! It felt like a childhood dream come true.
It was hard to find information on what to expect, because you don't see many personal blogs online about Club Med, but that only added to the intrigue. However, I did find out they were ranked among the top five all-inclusive resorts in Asia, so my expectations were high.
So here's me documenting my Club Med holiday, for those curious about the experience like I once was. Here's what to expect when you visit one of the 80 Club Meds around the world.
1. Everything at the resort is free!
The Club Med "all-inclusive" package includes, accommodation, food and drinks, activities such as snorkelling, windsurfing, canoeing, golf, archery, the flying trapeze, as well as nightly entertainment.
This ensures you don't end up spending more on your holiday than you intend to. Just book your holiday and enjoy a stress-free experience. With the number of parties, excursions and water sport activities they have lined up, you could easily spend your entire holiday content in Club Med Bali.
The Food At Club Med Bali:
The complimentary meals are all buffet-styled so you'll never end up hungry. I liked their giant fruit section and how they had a dedicated Indonesia section. You could customise your own Indonesia fried rice by choosing the ingredients and having one of the chefs prepare it. There're plenty of live stations around and the Japanese-Korean-Indonesian-Western dishes change every single day.
If a 5-course dinner is more your style, try out their new fine-dining restaurant – The Deck. There're also afternoon tea, snacks, as well as cotton candy and pop-corn for the kids. Everything is complimentary of course!
2. It's Super Family Friendly
Club Med is very popular with families as it gives parents precious time to recharge. Children can be left in the safe hands of the GOs (Gentle Organisers; more on them later), with activities planned for the kids all day. They cater to a wide range of age groups – just look at this row of baby cribs!
The activities encourage bonding and let parents participate in games with their children.
The schedules are super detailed with completely different programs to cater to the different age groups, from 4 months to 17 years.
3. It's Adult Friendly
It may sound strange at first but Club Med isn't just for families. They also cater to another specific group – working adults. This concept is best illustrated though the existence of the Zen pool, where no one under-18 is allowed. Because, Zen. There's a no-noise policy and large jacuzzi section made it my favourite hangout spot in Club Med Bali.
Be sure to ask for complimentary drinks as you laze around the giant cabanas by the pool.
4. There's Unlimited Alcohol
Come nightfall, this innocuous looking building transforms into a lively bastion of joy and revelry. There are a total of 3 bars at Club Med Bali but the entire village will just gravitate to this one. When someone offers me free alcohol, it's hard to say no. I just say "AHHHH" and if you're over 18, you should do the same. This is one time you don't have to worry about driving home – your resort is a short walk away!
5. The GOs
At Club Med, you're called a GM – a gentle member. The friendly staff are called GOs (Gentle Organisers) and they help in the operations during the day. They welcome you, guide you and make you feel Club Med is your home. Come night, they turn into performers, participating in theatre shows, leading dances and essentially making sure everyone has a good time.
There was a GO who came all the way from New York, who manned the flying trapeze by day. At night, she performed in the circus doing acrobatic acts. And she seems to love every minute of her job.
A diverse range of nationalities comprise the GO team, working together harmoniously. What this means is you could be from anywhere in the world and somebody will speak your language here.
The GOs were led by the enthusiastic Chef de Village, the man responsible for the running of the resort. The key difference here from normal resorts is how involved he was with everything. From being the MC of events to the leading of the dances to the running of the resort. He was welcoming and charismatic, exemplifying the Club Med GO experience and setting a fine example for the rest of the team to follow.
6. Different Themed Parties Every Night
Beyond the family-friendly fun, there's a whole different side to Club Med, and it's at their famous parties where it all starts. We had a pool party, a bar party and a beach party. Every night, there was something different to look forward to.
At Club Med, the night starts with a special theatre show or acrobatic performance. After that, the GOs will lead you in dance and they try to get everyone involved. Throw in unlimited alcohol, fireworks, live music, dancing, a very playful atmosphere and friendly GOs gelling everything together and you have the recipe for good times every night.
Here's one of the live singers at their all-white party.
7. You'll Make Plenty Of Friends
Good times are contagious. Keep your phones in your room and drink and dance at every opportunity and you'll make a lot of friends here.
8. Newly Renovated Rooms
Here's a picture of their new rooms. Wood and rattan elements are incorporated with soft red tones to present a modern Balinese look.
I wasn't impressed with their original rooms which looked worn and dated. It's a good thing the entire resort is going to have their rooms refurbished by end of the year!
9. Discover Yourself
Excursions are available at an addition cost. You can opt to go on half day or full day trips of your choosing. Just arrange your schedule at the discovery centre. This is when you'll get to explore the country you're in and everything is provided from transport to lunch to equipment. Go on excursions like from temple sightseeing to elephant riding. We chose to do water rafting in Ubud.
You know how in movies the bad guy jumps off a cliff into a long meandering river below? Imagine now being at the very bottom of that river.
Surrounded by towering vegetation on both sides, we careened through the narrow river channel, encountering waterfalls and wildlife. Water from the river seeped into the raft as we paddled through the scent of the Balinese jungle, navigating through rocks and rapids. I never felt so alive.
It was my first time river-rafting and I loved it. Just be sure to keep your hands in the raft at all times. We were on an easy course, so the journey was very relaxing even though we were beginners. The guide kinda did all the work. And after 2 hours of river-rafting, we were treated to an Indonesian buffet.
Club Med Bali is located in Nusa-Dua, where most of the luxury resorts are located. If you're in need of retail therapy, there's a shopping enclave called 'Bali Collection' just 5 minutes away.
10. You Won't Run Out Of Things To Do
This is the second pool – the one for children and families.
Apart from the parties, excursions and facilities, there's also a whole list of things to do at the resort. And you'll never be able to complete the list. So plan your time wisely.
I enjoyed their 'circus' themed activities the most and it was my first time on a flying trapeze. The GOs patiently guided me as I did my best Tarzan impersonation. At Club Med Bali, there's a whole range of other activities from archery to kayaking to windsurfing. And then there are sports too like tennis and golf.
Getting to Club Med Bali
While I had a good overall experience at Club Med, I still felt some areas of the resort could be improved. Wi-FI for instance, should be working throughout the entire compound. Thankfully I brought along my Wi-Fi router from Changi Recommends with me, so I just used it all the time instead. It came in handy when I went out of the resort too. These routers start at just $12/day and can be shared with 8 people. My friends started using my Internet when they failed to get a connection!
Club Med Bali was my first all-inclusive resort, and I thoroughly enjoyed never having to take out my wallet. It reminded me of my recent cruise trip, but that did not come with copious amounts of alcohol and complimentary excursions. The friendly atmosphere, parties and unique culture made my stay at Club Med different from anything I've experienced before.
Rating: 7.5 / 10
Address: Kawasan Pariwisata Nusa Dua BTDC, Nusa Dua, Bali 80363, Indonesia
Club Med Bali packages start from SGD 675, for a 3 night all-inclusive stay at a club room. Check out their official page here for more information.
---
This post was brought to you by Club Med Bali.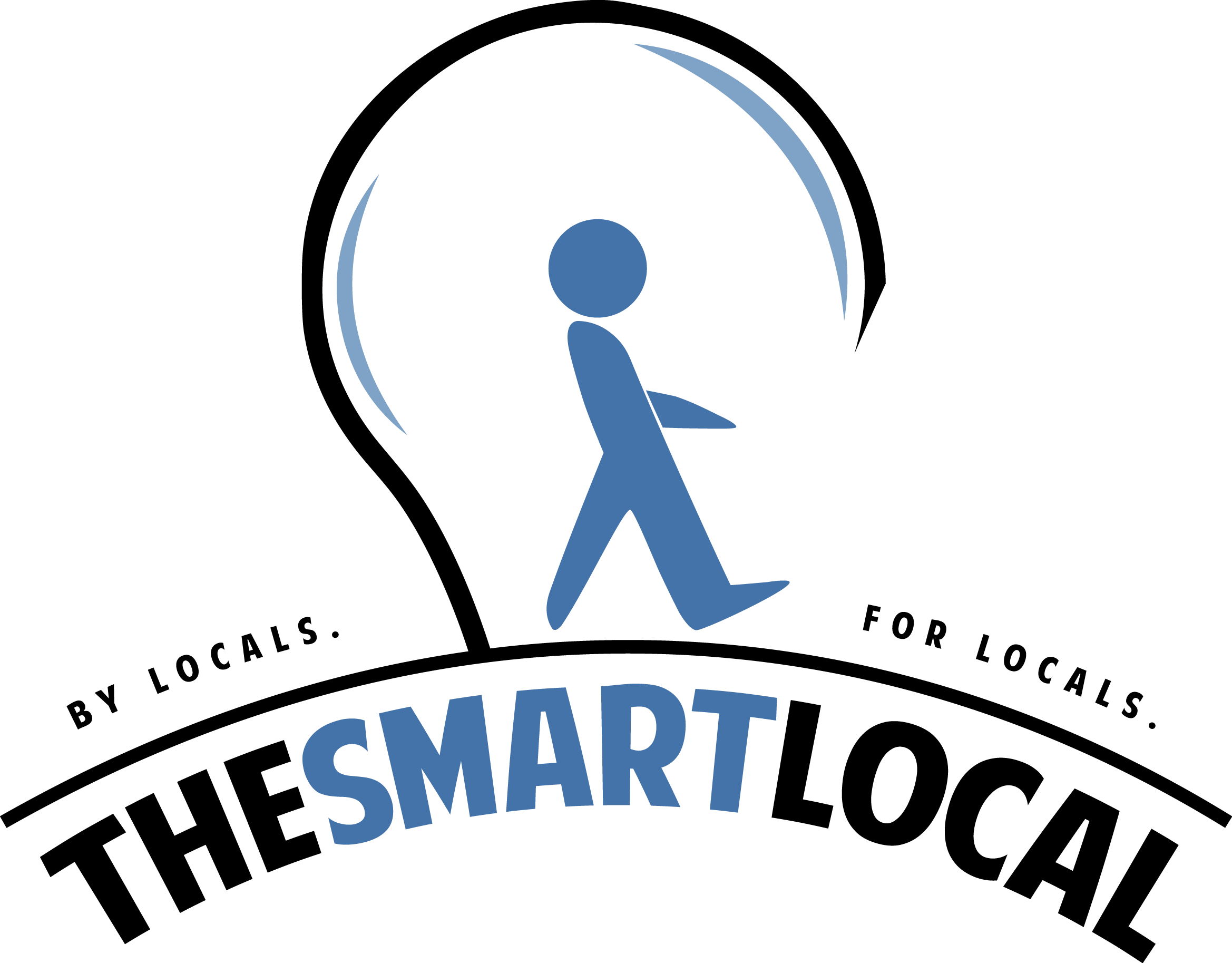 Drop us your email so you won't miss the latest news.