Satisfy Your Sweet Tooth
Melbourne may be known for its cold, bleak winters and unpredictable temperatures, but it's also known for its hidden gastronomic treasures with award-winning cafes, restaurants and patisseries hidden around every corner, tucked behind mysterious laneways.
This winter is a particularly chilly one; and sometimes we want nothing more than to wrap our mouth around some warm, sugary, baked deliciousness. Here we have battled the wet and windy streets of Melbourne to find the top 10 bakeries and patisseries that you need to discover this winter season.
1. Eat A Scroll Pop-Up Shop
Source: Cecylia
The old-school scroll has been reborn. This little pop-up shop, self-declared as Melbourne's first 'scroll boutique', has been around for a year or two now and continues to climb in popularity.
Source: Eve Lovelle
Here you can find scrolls of every kind imaginable, from experimental to traditional, brioche to croissant based; all freshly baked on-site each morning. Keep an eye out for their mouth-watering 'cruffins' (filled croissants shaped like muffins); the Snickers with peanut butter and nutella is especially recommended. You can also find amazing flavours such as cherry and pistachio, and mango, yuzu and meringue.
Address: 86 Smith Street, Collingwood, VIC 3066
Opening Hours: Monday to Friday: 8:00am – 4:00pm | Saturday: 9:00pm – 4:00pm | Sunday: 10:00am – 3:00pm
Website: www.eatascroll.com.au
2. Candied Bakery
Source: Candied Bakery – Facebook
Candied is your old-school Aussie bakery with an American twist — just look for the bright yellow neon sign. Owned and run by the creators of East-Brunswick's hit bakery Sugardough, this one has big shoes to fill and so far it exceeds expectations.
Try your classic Aussie beef pie or lamington, or go more Diner-style with soft serve or an Apple Pie shake (yes, that is exactly what it sounds like). The cookies are a far step from your homemade choc-chip classic; try the chocolate, marshmallow and sea-salt, or the PB & J. The pretzel pie is worth a try too.
Address: 81A Hudsons Road, Spotswood, VIC 3015
Opening Hours: Wednesday to Saturday: 7:30am – 4:00pm | Sunday: 8:00pm – 4:00pm
Website: www.candiedbakery.com.au
3. Nora
Source: Zomato
If you're feeling curious, Nora is a must-try. This Thai-inspired bakery and cafe based in Carlton is renowned for its 'charcoal tarts' – the black pastry shells tinted with charcoal from coconut husks. Fillings include sesame, honey and dark chocolate, kaffir-lime custard with sour cherries, and for those adventurous cafe-goers, vegemite, lychee and cheddar cheese.
The mains menu is full of unexpected and interesting combinations, including ox tongue, salted shrimps, jackfruit, and watercress and taro puree. The servings are small, so be warned: Nora may not be the best place if you're hungry, but definitely a must if you want to try something out of left field.
Address: 156 Elgin St, Carlton, VIC 3053
Opening Hours: Monday to Thursday: 8:00am – 3:30pm | Saturday to Sunday: 8:00pm – 4:00pm
Website: www.noramelbourne.com
4. 5 & Dime Bagel Co.
Source: 5 & Dime Bagel Co.
Step into 5 & Dime in Katherine Place and you'll feel like you just stepped off the streets of New York. This bakery/cafe takes pride in tradition but adds a modern twist with their bagel selection ranging from blueberry to sesame and dill, served alongside spreads such as cream cheese, hazelnut chocolate, and horseradish and scallion.
Source: 5 & Dime Bagel Co.
There are even vegan options. Try one of the pizza bagels or bagel sandwiches if you're after something a little more adventurous, or the soup of the day when it's really freezing outside.
Address: Katherine Place, Melbourne CBD, VIC 3000
Opening Hours: Monday to Thursday: 7:00am – 3:00pm
Website: www.5dimebagel.com.au
5. Burch & Purchese Sweet Studio
Source: Burch & Purchese Sweet Studio – Facebook
Burch & Purchese is like Willy Wonka for adults; a sweet tooth heaven. Owner and pastry-chef Darren Purchese featured on Masterchef this season, and for good reason too.
Find an endless selection of incredible creations including cakes, tarts and a range of confectionery – we suggest trying one of the 'dessert tubes' that come in flavours such as Gin & Tonic, Poached Pear, Hazelnut and Caramel, and Explosive Raspberry. They also have an online store for those not lucky enough to visit in person.
Address: 647 Chapel St, South Yarra, VIC 3141
Opening Hours: Monday to Sunday: 10:00am – 6:30pm
Website: www.burchandpurchese.com
6. Cacao Lab
Source: Cacao
Cacao, the award-winning Melbourne chocolatier and patisserie, has opened their most-recent venture Cacao Lab in Driver Lane. Designed like a laboratory as the name suggests, this contemporary cafe features exposed tiling, glass domes and vials alongside the chocolates, pastries and the glorious display of eclairs that line the front counter.
Source: Brunch Addict
These quirky and inventive eclairs are what the Lab is famous for: try the Tim Tam (need we say more), the Where's Wally (with strawberry creme patisserie and marzipan) or the Kevin Bacon (caramelised pecan with maple syrup topped with maple icing and crispy bacon).
Address: Driver Ln, Melbourne, VIC 3000
Opening Hours: Monday to Thursday: 9:00am – 6:00pm | Friday: 9:00pm – 8:00pm | Saturday: 9:00am – 6:00pm | Sunday: 10:00am – 5:00pm
Website: www.cacao.com.au
7. Raw Trader
Source: Zomato
Sweet baked treats – without the 'baked'. And if you have any allergies or intolerances – it's without that too.
Source: Zomato
Raw Trader specialises in raw, organic, vegan, paleo, gluten free, sugar free and guilt-free treats. Despite all that, it actually tastes pretty good. The deconstructed lemon-mousse tart, the beetroot mudcake or the pecan pie go down quite nicely alongside a hot cup of coffee, especially when it's raining outside.
Address: 10 Sutherland St, Melbourne, VIC 3000
Opening Hours: Tuesday to Thursday: 7:30am – 8:30pm | Friday: 7:30pm – 10:00pm | Saturday: 10:00am – 10:00pm | Sunday: 10:00am – 4:00pm
Website: www.rawtrader.com.au
8. Lune Croissanterie
Source: Lune Croissanterie – Instagram
Lune Croissanterie: one of Melbourne's best kept secrets, if you can deal with getting up at 5am and queuing for an hour or so in the winter cold. Trust us, it's worth it.
Source: Lune Croissanterie – Instagram
Only open Friday to Sunday, their limited daily batch is often sold out within an hour or two of opening, so get there on time to avoid missing out. The regularly-changing selection has been known to include twice-baked almond, ham & gruyere, coconut pandan, and pear tarte-tatin; but choose carefully, as croissants are limited to 6 per customer due to huge demand.
Address: Shop 1, 29-31 Scott Street, Elwood, Melbourne, VIC
Opening Hours: Friday: 7:30am – 8:45am | Saturday to Sunday: 8:00am – 9:30am
Website: www.lunecroissanterie.com
9. Sugardough
Source: Let Me Feed You Melbourne
This ever-popular Lygon St 'panificio and patisserie' continues to shine with its array of baked lunchtime goodies. Here you can find a delicious selection of tarts, pastries and danishes, as well as savoury goods including paninis and pies. Of course, everything is baked fresh on site.
We highly suggest the Bombolini (traditional Italian donuts); otherwise try the melt-in-your-mouth creme brulee tart, or the thick and creamy hot chocolate. You won't regret it.
Address: 163 Lygon St, East Brunswick, VIC 3057
Opening Hours: Tuesday to Friday: 7:30am – 5:00pm | Saturday: 7:30am – 4:00pm | Sunday: 8:00am – 4:00pm
Website: www.sugardough.com.au
10. Baker D. Chirico
Source: Mel: Hot Or Not
After the enormous success of its St Kilda store, Baker D. Chirico opened their sister store in Carlton. The interior here is so beautiful that it almost outshines the bread. Almost.
The famed fermented whole-wheat bread and Easter fruit buns (which have queues snaking out the door) remain the star attractions, but we can highly recommend the mushroom and cheese brioche, or one of their simple classics such as the baguette. It won't be long before you're queuing too.
Address: 178 Faraday Street, Carlton, Melbourne, VIC
Opening Hours: Tuesday to Friday: 8:00am – 6:00pm | Sunday: 8:00am – 6:00pm
Website: www.bakerdchirico.com.au
Hungry Yet?
And there you go! Add to the 'winter coat' and warm yourself up with these delicious baked goodies. Let us know what you think in the comments below!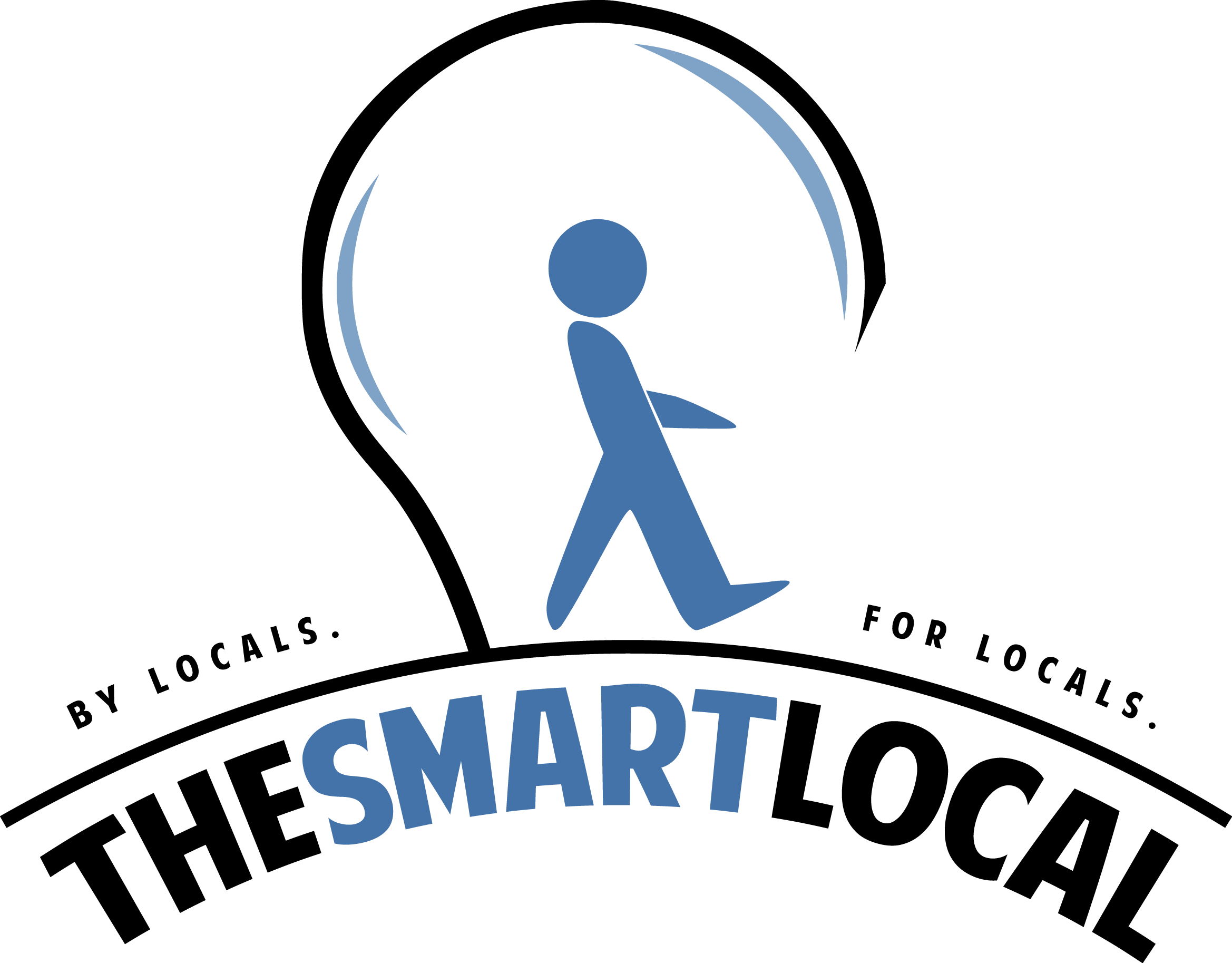 Drop us your email so you won't miss the latest news.