Undiscovered Ethnic Enclave In Singapore
Chinatown? Little India? Kampong Glam? Been there, done that. Every Singaporean kid has been on a school trip to all 3 famous ethnic enclaves at least once.
But few have been to Little Thailand. I was met with puzzled looks when I told my friends I'd be exploring Singapore's very own Land of Smiles – "Singapore got Little Thailand meh? Simi Little Thailand?"
Little Thailand is a belt of buildings home to all things Siamese – Thai restaurants, Thai shops, Thai supermarkets, Thai discos, and so much more! This is where you can get your Phad Thai fix for cheap, or relax after an authentic Thai massage.
1. Chow down some authentic Thai food
Happy Mookata
What do you do when you're craving both steamboat and grilled meat, and can't decide between the two? Head head down to Happy Mookata for an a la carte buffet you can have any time of the night since they're open till 3am!
For $23.90 a person, you can stuff yourself silly with chicken, pork, sausages, seafood, noodles, vegetables and more.
Address: 6001 Beach Road 01-55D Golden Mile Tower, Singapore 199589
Opening Hours: 6.00pm-3.00am, daily
Noodle Café – $1.90 Thai Boat Noodles
This has got to be the cheapest bowl of noodles in Singapore outside of school canteens. At only $1.90 per bowl, this is a steal you can't miss.
They come in small portions so you'll get to sample all their different offerings, and if you like it enough (and you will), you can always order a bigger serving for just $5.
Address: 5001 Beach Road Golden Mile Complex #B1-08, Singapore 199588
Opening Hours: 12.00pm-5.00am, daily
Diandin Leluk
When it comes to affordable authentic Thai food, Golden Mile Complex definitely delivers. If you find yourself spoilt for choice, we recommend Diandin Leluk. Zoom in for the Basil Pork Rice (non-spicy eaters be warned – it has quite a kick) and the mango sticky rice.
Sweet, fresh mango laid on top of a bed of glutinous rice that was not too mushy or hard, doused with coconut milk – mhmm. This surely is one of the better renditions of mango sticky rice around.
The chunks of red ruby were enormous, and the serving generous. It was delicious but I wasn't able to finish the whole bowl simply because there were too many rubies! Crunchy water chestnut pieces encased by a chewy QQ exterior, floating in a sea of sweet coconut milk amongst ice cubes – the perfect icy dessert to combat another hot day in Singapore.
Address: #01-67/68/69, Golden Mile Complex, 5001 Beach Road, Singapore 199588
Opening Hours: 24 hours, daily
Jackpot K
It might be Singapore's Little Thailand, but this gem of a Korean BBQ restaurant is not one to be missed. Happy Mookata isn't the only notable buffet in this dingy little complex. For just $37.90, treat yourself to an inexhaustible spread of sashimi, fresh tiger prawns, chilli and pepper crab, an assortment of marinated meats.
Sounds pretty unbelievable, doesn't it? We sent our team down to experience it for themselves. Read our review here.
Address: 5001 Beach Rd, Golden Mile Complex, Singapore 199588
Opening Hours:
5.00am-6.00am, Mon – Sat
5.00am-12.00am, Sun
Thai Snacks Around Golden Mile Complex
2. Shop for Thai snacks you won't be able to find elsewhere in Singapore
There's no longer a need to lug back a suitcase full of snacks from your trip to Thailand, or plead with your holidaying friend to buy Tom Yum Pretz for you, when they're readily available right here in Little Thailand!
Consuming the same ol' titbits can get boring from time to time. Sometimes, when the cravings hits, only some Scallop Butter Garlic Lays or Basil Pork Pretz will do the trick. If you've had enough of Twisties and Roller Coaster Potato Rings, and are searching for new and exotic flavours, look no further than Yen Supermarket at Golden Mile Complex.
A 10 minute stroll around this supermarket will open your eyes up to a whole new world of creamy tom yum instant noodles, jackfruit crisps, and other thai delights.

Crispy Thai coconut pancakes

Many Thai sweets you won't find elsewhere in Singapore

Hot Chilli Squid Flavour Lays and Miang-kum (Thai Street Food) Flavour Lays
3. Purchase your very own Mookata pot
Why spend $30 on a Mookata meal when you can DIY it for half the price at home? Simply buy a Mookata pot from Yen Supermarket and you'll be able to reuse it indefinitely!
Bonus: We found bottles of the famous Sriracha chili in the same supermarket! This will make the perfect dip to accompany your Mookata meal.
Address: 5001 Beach Road #02-64 Golden Mile Complex, Singapore 199588
Opening Hours: 9.30am-9.30pm, daily
4. Catch a flick in an indie cinema
Sick of the typical rom com or blockbuster you always watch at Golden Village? Why not sit in for a screening of an indie film? The Projector is an independent arthouse cinema that screens a mix of indie, foreign, local and classic films on a daily basis, and you can act the part of a cool hipster, non-conventional moviegoer.
Address: 6001 Beach Road #05-00 Golden Mile Tower, Singapore 199589
Opening Hours:
6.30pm-11.30pm, Tue – Fri
1.00pm-11.30pm, Sat-Sun
5. Shop at the famous Beach Road Army Market
If you think that the Army Market only caters to NS boys, you're sorely mistaken. Besides the normal army necessities like ranks, camo paint and the all important mosquito spray; there are many stores which peddle relatively cheap and interesting items for typical citizens like you and me.
My favourite was that engraving service that allowed you to carve your name onto anything from a dog tag to a name tag! You can even choose from a plethora of different fonts, colours, and sizes.
Outdoor enthusiasts will also be happy to note that Nalgene bottles sold there are going for as low as $15 for a 1L bottle. A real steal considering their typical retail price that tends towards $30 and above.
The Army Market is located on Level 2 of Golden Mile Food Centre.
6. Pray at possibly Singapore's smallest Thai Buddhist temple
The Phra Phrom temple – or more like a standalone prayer altar – is the most compact I've ever seen in my life. Say a little prayer here to wish for good grades, health or marriage before you enter Golden Mile Complex.
7. Be bowled over by lava baguettes
Lava cakes often disappoint. They promise a cascade of thick, oozing chocolate but many a time present a small sad trickle instead.
Here's one place where you wouldn't have your dreams of rich molten lava dashed. Expect copious amounts of velvety thick chocolate spewing out of the crispy crust the minute you bite into this mini spherical loaf of bread!
This humble little stall in Golden Mile Food Centre offers both sweet and savoury baguettes – oreo, red bean, egg custard, red velvet, cheese, hazelnut, the list goes on.
Don't try to be a neat freak just this once, because no matter how daintily you nibble, the lava will go spurting everywhere. But hey, nobody's complaining – that just shows how much goodness this crusty baguette holds.
Rather than hopping onto the Salted Egg Yolk Croissant bandwagon, why not head to Little Thailand to try this gem for yourself?
Cost: $1.80 per baguette
Address: 505 Beach Road #B1-51 Golden Mile Food Centre, Singapore 199583
Opening Hours:
12.00pm-7.30pm, Mon – Fri
12.00pm-8.00pm, Sat
Closed on Sunday
8. Stock up on the latest in Thai fashion
Instead of buying that skirt from Forever 21 which practically every other girl under 25 has, shop at Little Thailand for more unique choices! Amongst a sea of gaudy and tacky clothes, if you look hard enough you'll be able to find authentic Thai wear shipped over from Thailand such as sarongs and Chakkris (Thai national costume).
A shop that sells lovely sarongs is located at #02-49.
9. Hop on a bus for an impromptu trip to Malaysia or Thailand
Golden Mile Complex is like a travel hub of sorts – there are at least 10 different companies such as 99 Coachland Express and Konsortium Express for you to pick from to go to Ipoh, Malacca, Kuala Lumpur, Cameron Highlands, and more!
If you think Little Thailand is too small-scale for you and you'd rather visit the real thing, there are bus services from Golden Mile Complex to Hat Yai, where you can then transfer to other popular tourist destinations such as Bangkok, Koh Phi Phi, Koh Samui, Krabi and Phuket.
Just buy a ticket for around $20 and before you know it, you'll be on a coach on its way to Malaysia or Thailand for a spontaneous road trip!
10. Remove all tension from your body with a Thai Massage
The Thai massage parlours here look a bit seamy and definitely aren't the most reputable place – but hey, the prices are cheap. A massage can go for as cheap as $40, just make sure the place you go to doesn't offer other dubious add-on services.
11. Party it up at a Thai Disco
Zouk? That's so yesterday. If you're in search of more unknown waters, why not choose a Thai Disco as your next partying spot?
Groove along to the tunes of a Thai live band playing covers of Thai, Canto, Hokkien and American hits, and Thai girls dancing onstage. Some of these Thai discos may be slightly seedy and raunchy though – you've been warned.
Address: Thai Disco 1, #02-85/92 Golden Mile Complex, 5001 Beach Rd, Singapore 199588
Opening Hours:
7.00pm-1.00am, Mon – Thu
7.00pm-4.00am, Fri – Sun
12. Take epic #OOTD shots on the rooftop
Maybe you're feeling a little stuffy and need some fresh air, or perhaps you just want to take a cool #OOTD to pimp up your Instagram feed.
Take the office lifts up to the 9th floor and exit through the door less than 100m ahead of you. You'll be greeted with a lovely bird's eye view of Golden Mile Complex's surroundings!
For more ridiculously photogenic rooftops in Singapore, check out this article here.
Bonus: Water fight!
In mid-April during Songkran (Thai New Year), the whole Golden Mile Complex breaks out into a gigantic indoor water fight! Get your water guns ready, because you'll need 'em.
Don't just stick to Orchard Road
Singapore's a melting pot of so many different races and cultures, and Little India, Chinatown and Kampong Glam are but 3 of the many ingredients in the stew.
Don't complain that our little red dot has nothing new and exciting to do when you've yet to explore unknown gems like the Golden Mile stretch – otherwise known as Little Thailand.
How to get there
It's just a 5 minute (or 10 minutes if you're a sloth like me) walk away from Nicoll Highway MRT!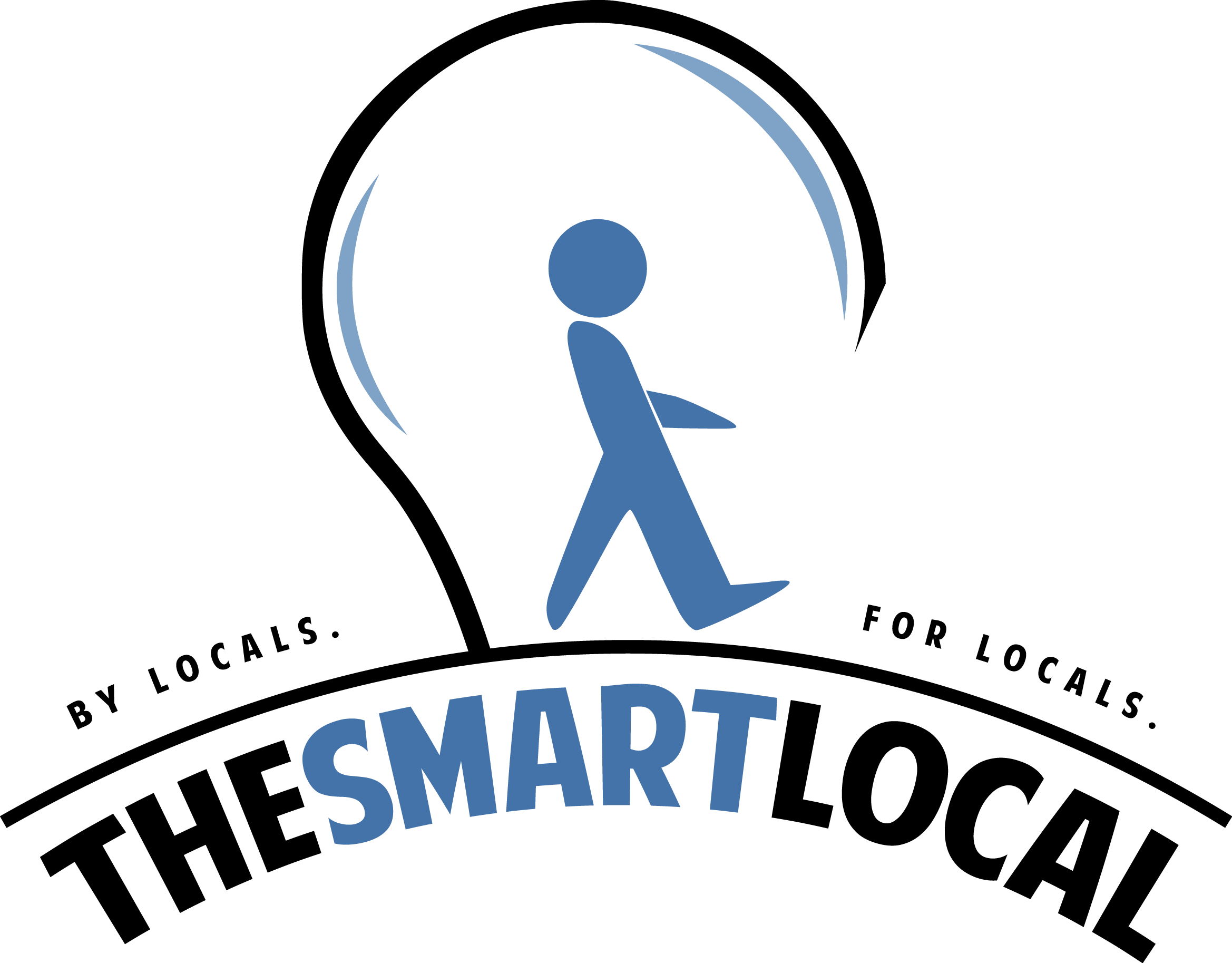 Drop us your email so you won't miss the latest news.