Eco-friendly shops in Singapore
Image adapted from: @hugorganic, Scoop Wholefoods Singapore
The metal straw craze has hit us in full force in a bid to eliminate our plastic waste. But the reality is that we can and must do more to minimise the usage of this material that contaminates our seas and lands and stays on our planet forever.
We can all do our part to cut out plastic from our lives, and shopping at a zero-waste store is one of the ways to do so. These stores don't just encourage you to bring your own shopping bags, but also operate on a "bring your own container" policy – whereby you fill your own reusable containers with items like food, soap, and laundry detergent.
Read our other articles on being eco-friendly here:
1. Scoop Wholefoods – organic food
Image credit: @rooteas
Aside from the small dedicated sections in supermarkets, organic options are difficult to find in Singapore. However, Scoop Wholefoods has a large range of such products from chocolates to kimchi. You can also get fresh nut butter (from $6/250g) from their churn machine that features different nuts like almonds and cashews.
Image credit: Scoop Wholefoods Singapore
There are paper bags and glass bottles available for you to fill up with your picks, or you could purchase their reusable eco bags (from $1.50) too.
Reusable straws from just $0.25 each
Image credit: @scoopwholefoods_sg
Nut butter, spices, and walnuts
Image credit: @jasther
Address: #02-17/ 18, 163 Tanglin Road, Singapore 247933
Opening hours: Daily, 10AM-8PM
Telephone:  6235 2739
Website
2. The Social Space – with in-house cafe
Image credit: @thesocialspace.sg
Just think about how many shampoo and detergent bottles you use per year and multiply that by our world population – that's a lot of plastic waste. At The Social Space, you can still get your fill of cleaning products without all the unnecessary packaging – everything from laundry detergent ($0.14/10g) to dishwashing liquid ($0.15/10g) and even Ecostore's pet shampoo ($0.34/10g). Click here for the price list.
Image credit: @foodieggy
When you're done stocking up on your products, drop by their cafe for a refreshing Tropicana Smoothie Bowl ($12) which contains mango, pineapple, honey and coconut milk. Or opt for their savoury toasts like the Smoked Salmon and Cream Cheese Toast ($10/slice). 
Image credit: @jandyjean
The Social Space also has an in-house nail salon, The Nail Social, where you squeeze in a mani-pedi session. They use Zoya and COAT nail polishes which are free of toxins like formaldehyde, with a regular manicure going at an affordable price of $14. 
Image credit: @mindylaughs
Kreta Ayer outlet
Address: #01-14, 333 Kreta Ayer Rd, Singapore 080333
Opening hours: Mon, Wed – Sat 9AM-7PM | Sun 9AM-6PM
Marina One outlet
Address: #01-03 (Garden Tower), Marina One Residences, 5 Straits View, Singapore 080333
Opening hours: Mon – Fri 8AM-8PM | Sat – Sun 9AM-4PM
Telephone: Contact them here
Website
3. Vom FASS – wine and whisky straight from the barrel
Image credit: @360beautylab
Vom FASS is where you can fill up on oils, vinegars and a range of alcohol such as wines and whiskies dispensed straight from the barrel. Some notable few are T-spooned Malt Whisky 18 years ($64.80/250ml) or the Whisky cream liqueur ($14.60/100ml). You can also find a wide range of essential oils like rosehip oil and argan oil which is good for moisturising the hair. 
Image credit: @princesschocho
ION Orchard outlet
Address: #04-25, 2 Orchard Turn, Singapore 238801
Opening hours: Daily, 10.30AM-10PM
Telephone: 6509 8409
Westgate outlet
Address: #04-41, 3 Gateway Drive, Singapore 608532
Opening hours: Daily, 10AM-10PM
Telephone: 6465 9948
Website
4. Eco.Le – scented candle refills
Image credit: @hugorganic
At Eco.Le, you can find many food items like grains, snacks, and pasta sauce – most of which are organic. They also have a sizeable range of toiletries like soap bars and reusable facial cotton pads which are more environmentally friendly than disposable cotton wipes.
Image credit: @cocothekoala.sg
Instead of purchasing new candles, reuse the old containers and hit up their soywax ($2.50/100g) refill station. You can choose from scents like refreshing peppermint ($1.50/10ml) or calming lavender ($3.50/10ml). 
Image credit: @hugorganic
Address: #03-56, Bukit Timah Shopping Center, 170 Upper Bukit Timah Road, Singapore 588179
Opening hours: Mon, Wed – Fri 12PM-8PM | Sat 11AM-8PM | Sun 11AM-6.30PM
Telephone: Contact them here
Website
5. The Castile Soap Shop – natural plant-based soaps
You'll even get to choose from a range of scents that you like fruity ones
Image credit: The Castile Soap Shop
The Castile Soap Shop specialises in eco-friendly soaps which are typically made up of vegetable or plant oils such as coconut and argan. Not only are these soaps environmentally friendly, but they also include only a minimal amount of chemicals, which means they are better for your skin. 
Image credit: The Castile Soap Shop
You can also look forward to their mobile refill stations which drive to homes on the first Saturday of each month for you to do your soap refills. You can book their mobile refills here.
Address: #01-17, Kensington Square, 2 Jalan Lokam, Singapore 537846
Opening hours: Tue – Sun 11AM-7PM
Telephone: 9771 0291
Website
6. Unpackt – superfoods like chia seeds and nuts
Image credit: @chrissyloh
At Unpackt, you can get anything from dried foods like organic pasta, granola and spices. For health junkies, stock up on superfoods like chia seeds, goji berries, turmeric powder and a wide range of nuts. 
Image credit: @unpackt.sg
Don't worry if you get that goldfish memory moment and forget to bring your reusable containers as they have clean containers for you to borrow for free. You're also not required to purchase a minimum amount of the goods so just take the amount you need, weigh it and pay.
Especially if you work in the CBD area, hop by Unpackt before work to stock up your snack jar with local favourites like ice gem biscuits and wheel crackers.
Image credit: @thegreenkulture
There's also a Green Kulture refill station where you can load up on natural soaps with fewer chemicals for cleaning the floor and dishes. Not only are these washing liquids eco-friendly, but they are also less harsh on the skin.
DIY lip balms
Image credit: @chrissuyloh
They also have regular workshops which teach you how to make your own beauty products like lotion and lip balm. You can stay updated on their latest classes through their Facebook page.
Jalan Kuras outlet
Address: 6 Jalan Kuras, Singapore 577724
Opening hours: Tue – Sun 10AM-8PM
Telephone: 8518 0372
Click here for their stock list.
Downtown Gallery outlet
Address: #03-05, Downtown Gallery, 6A Shenton Way, Singapore 068815
Opening hours: Mon – Fri 11AM-8PM | Sat – Sun 10AM-6PM
Telephone: 8774 2050
Click here for their stock list. 
7. Reprovisions – located in the West
Image credit: Reprovisions
Westies out there will be happy to know that Reprovisions is located in Jurong Point, making it very accessible. You can get your containers filled with dried goods like goji berries and dates as well as flavoured nuts like Black Pepper Cashews ($6.70/150g). And don't worry if you forget to bring your containers, as they have paper bags available on site which you're meant to re-use for other purposes.
Traditional Dark ($9.90/100g), a blend of strawberry flavoured marshmallow, fruit jelly, toasted almonds and dark chocolate.
Image credit: @reprovisions
Give their handmade chocolate creations a try. They have flavours like Honeycomb in the Dark ($9.90/100g), a chocolate-covered honeycomb crunch or the Traditional Dark ($9.90/100g) – strawberry marshmallow dark chocolate bites. And if you're more of a candy person, go for their sour Licorice ($3.50/50cm string). 
Image credit: @afutureofgreen
Click here for their full range of products.
Address: #03-32/33, Jurong Point 2, 63 Jurong West Central 3, Singapore 648331
Opening hours: Sun – Thu 10.30AM-9.30PM | Fri – Sat 10.30AM-10PM
Telephone: 8768 2023
Website
Bring-your-own-container stores in Singapore
The increasingly scorching Singapore heat that we brave every day is just one of the many proofs that our planet is under threat from the waste that we create. Do your part with baby steps like bringing your own containers to buy groceries to conserve this planet we call home.
For more articles on going eco-friendly, check out: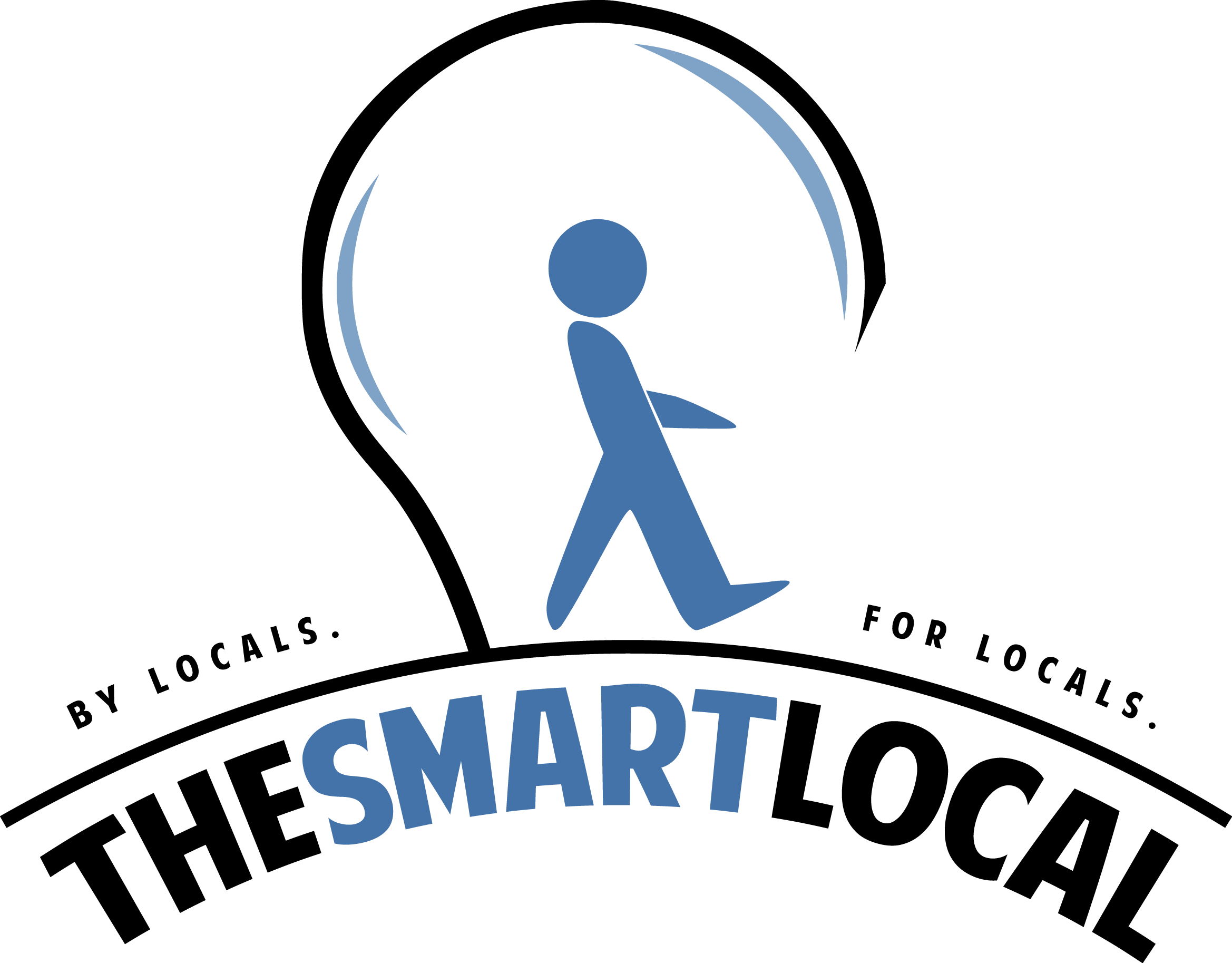 Drop us your email so you won't miss the latest news.