Young Singapore Hawkers
With 20 new hawker centres – more than 800 new stalls – slated to be built over the next 12 years, Choa Chu Kang and Sengkang residents will soon have the happy dilemma of choosing which stall to patronise for breakfast. However, we need to ask: with the older generation of hawkers retiring, who will take up the 800 new stalls?
Thankfully, there is a generation of new hawkers – albeit small – rising up to the challenge of facing the heat of the kitchen. With the hawker master trainee pilot program, efforts are being taken to groom new hawkers, while the recent trend of hipster hawkers (think Costa Rican hawker food) has also taken off.
With hawker stalls as their training ground, Singapore's young hawkers are continuing their ancestors' legacies of traditional hawker fare, while some are choosing to create their own innovative twists. Regardless of what they're cooking, we are full of respect – this new breed of hawkers are probably the most hard working youngsters around!
1. A Noodle Story
The brainchild of two Shatec trained friends, Gwern and Ben, A Noodle Story utilises modern European techniques, kitchen science, and a creative re-engineering of local cuisine and Asian flavours to create a first ever Singapore Style Ramen.
Source
A fusion of Japanese ramen and traditional Wanton Mee, the sauce is made of oil that is scented with lemongrass, pandan leaves, onion and garlic; their belly pork is sourced from Spain, and their springy noodles come with a potato-wrapped prawn and a hot spring egg. With prices starting from $5, this innovative dish laiden with ingredients is worth the money.
Read more about our interview with A Noodle Story here.
Address: Amoy Street Food Centre, 7 Maxwell Road, #01-39, Singapore 069111
Telephone: +65 90276289
Opening Hours: Mon-Fri 10am – 7pm, Sat 10am – 2pm
2. Penang Kia Prawn Mee
Former SQ-crew Gerald and Julyn were tired of flying, and decided to find a ground job to have more time for each other. Using Julyn's father's penang prawn mee recipe, they decided to open a hawker stall – relatively inexpensive compared to opening a restaurant – to introduce Singaporeans to penang prawn mee.
Source
According to Gerald, the difference between penang and local prawn mee is in the broth, which takes hours to prepare. There is also the general misconception that prawn mee is all about the prawns – the bigger, the better – but in actual fact, it is the soup which gives the dish flavour.
When stirred into the soup, the chilli gives the dish a spicy oomph. A hearty bowl of penang prawn mee, it is something that Singaporeans should try. Read more about our interview with Penang Kia Prawn Mee here.
Address: Blk 205D Compassvale Lane #01-02, Singapore 544205
Telephone: 8139 5446
Opening Hours: 10am – 9pm daily, Closed on Mondays
3. Tom's Citizoom Mee Pok Tar
Tom, the owner of Tom's Citizoom Mee Pok Tar, was so passionately in love with Mee Pok that he gave up his comfortable engineering job to become a hawker! Having taken 4 years to perfect his recipe by trial and error, Tom's fishball noodles are well-loved.
Tom's fish cakes are handmade by Citizoom, and prior to serving his Mee Pok, Tom fries the fish cakes and cuts them into slices. His Mee Pok noodles are also sourced from Lau Boon Heng, which supplies many of Singapore's best Mee Pok stores. With a unique addition of crumbled fish crackers sprinkled on top before serving, Tom's 'fish chor mee' is full of personality.
Address: 20 Ghim Moh Road, HDB-Ghim Moh #01-42, Singapore 270020
Telephone: +65 97420865
Opening Hours: Mon – Sun: 6 am – 1 pm, Closed on Tues & Public Holiday
4. Xiao Di Hokkien Mee
Helmed by 26 year old Terrence, otherwise known as Xiao Di (younger brother), this young hawker cooks one of the best Hokkien Mee in Singapore. Every morning, he fries the lard till it's crispy and cooks the soup for a minimum of 3 hours. His dedication to his hokkien mee is evident – his prawns are sourced all the way from Thailand and he fries only up to 6 servings in the wok to ensure that his noodles are evenly fried.
The Hokkien Mee served here is the wet and gooey version. Along with the usual ingredients of prawn and squid, slices of pork belly are served as well – something many hawkers tend to omit nowadays.
Address: Serangoon Village, Blk 153 Serangoon North Avenue 1, Singapore 550153
Telephone: +65 90621201
Opening Hours: Tue-Sun: 11am – 8pm, Closed on Monday
5. Fishball Story
Unlike most other fishballs in the market, 'hawkerpreneur' Douglas Ng's fishballs are made entirely by hand – each fishball is made of yellow tail fish meat, and no flour is added. Douglas starts preparing the fishballs at 4am, blending the fish paste and shaping hundreds of fishballs to ensure that he is ready to start serving at 9am. The result: the most authentic fishballs you can find!
Source
His fishball noodle recipe has been passed down for generations, from the time his Hakka grandmother asked an old, retiring Teochew fishball noodle master for his recipe. At A Noodle Story, everything – from the fishballs to the sambal – is homemade, and judging from the satisfaction he derives from his happy customers, Douglas is a hawker who truly loves his trade.
Address: #01-85 Golden Mile Hawker Centre, 505 Beach Road Singapore 199583
Opening Hours: Mon – Fri 9am – 5pm; Sat 9am – 7pm; Sun 9am – 3pm
6. 58 Bak Chor Mee
One of the best Bak Chor Mee stalls around, 58 Bak Chor Mee is owned by second-generation hawker Mr Ang, affectionately nicknamed "Gor Chap Puay" (fifty eight). The stall, which was once owned by his father, has been operating since 1973. Mr Ang, who has been helping out since he was a teenager, finally decided to take over about 10 years ago after trying his hand at other stints.
Instead of using stewed mushrooms, the mushrooms are sauteed, and along with the generous amounts of vinegar and chilli, it will satisfy any Bak Chor Mee craving.
Address: 3 Yung Sheng Road, #03-150, Taman Jurong Market and Food Centre, Singapore 618495
Opening Hours: 6am – 2.30pm
7. Ru Ji Kitchen
Ru Ji Kitchen is run by a husband-and-wife duo, Daniel Lee and Joanne Ng. Even though the couple has degrees in biomedical science from the University of Bradford, Joanne saw potential in being a hawker, and felt that it'd be a shame to let her father's fishball noodle-making skills go to waste. Even though both were initially hesitant to enter the trade, after months of hard work, business is now roaring.
Their daily routine is nothing to be envious about: waking up at 4am every day, they prepare the fishballs by beating fish paste and hand molding them, alongside preparing the sambal chilli and pork lard. They start serving at 7.30am, and close shop by 2 or 3pm. Despite it being a tough job, the satisfaction from making customers happy keeps the duo going.
Address:Old Airport Road Food Centre #01-37 51 Old Airport Road, Singapore, 390051
Opening Hours: Tues – Sun, 7:30am – 1pm
8. L32 Kopitiam Ban Mian
If you happen to chance upon a certain coffee shop where everyone around you is eating Ban Mian, you're almost guaranteed that L32 Kopitiam Ban Mian is there. Run by a young couple in their 30's, Ben and Shirley had no experience making Ban Mian, and even after taking over the stall 10 years ago, no recipe was given to them! It was only through Shirley's sheer love for Ban Mian that a recipe was perfected, and the stall is this famous today.
The soup base is cooked slowly over 10 hours – starting from when the couple closes the stall at 10.30 pm, to when the stall is open for business the next day. Given the couple's initial inexperience, their stall's popularity today is testament to their hard work.
Address: 558 Geylang Road Jln Geylang Lorong 32
Opening Hours: Tues – Sunday. 12pm – 10:30pm
9. Truly Curry Rice
It would be unthinkable for a Forex trader to give up his job, let alone enter the hawker trade! However, from Joel's perspective, he just felt that such a jump would yield greater profits in the future. The NUS graduate, together with Deniece, another ex-Forex trader from NTU, took over the stall from Deniece's father when he retired.
The duo would reach the stall at 4am and sweat it out all the way till 5pm – way longer than a standard 8-5 office job! Everything, from the sambal chilli sauce to the curry gravy, is handmade, while dishes such as Chap Cye and Ngoh Hiang are made from generation-old family recipes. The duo believes in serving only the best, and only the best ingredients are used. Check out our full feature of them here!
Address: Blk 79 Telok Blangah Drive Food Centre, #01-29, Singapore 100079
Opening Hours: Weekdays 10:45 am – sold out (approx 1pm), Weekends 10am – sold out (approx 1:30pm)
10. Habib's Rojak
Habib's Rojak was actually named after Habib himself – when Habib's father started selling Indian rojak 23 years, he named the stall after his then one year old son. After taking over from his father, Habib now starts his day at 3am, gets ready by 12pm, and then runs the stall till 10:30pm at night – that's more than 19 hours!
Note: We went down to take a photo of Habib, only to find out that he was unfortunately in camp! Habib's currently serving his NS. He is *that* young.
Source
Some of his must-try items are the potatoes, especially shiok with curry, as well as his egg flour, fish fillet, coconut fritter and crispy prawn fritters. The gravy is a balanced mix of spices and not too spicy, making for an excellent plate of Indian Rojak.
Address: Blk 503, West Coast Drive Stall 68 Ayer Rajah Food Centre Singapore 120503
Opening Hours: 12pm – 10:30pm
11. Lau Goh Teochew Fried Carrot Cake's
Lau Goh, one of the pioneers of White Carrot Cake, starting selling carrot cake from a pushcart in the 60's, before being chased off the streets and relocating to People's Park Centre in the 70's. Even though Lau Goh has passed on, his third son, Peter Goh, still continues to ply the trade. Being hearing impaired, you'll have to order by pointing at the menu.
Even though Peter's version is different from the legendary Lau Goh version – he has stopped making his own carrot cake and uses preserved radish and fish sauce instead – it is nevertheless delicious. Furthermore, the use of vegetable oil instead of lard makes his carrot cakes healthier!
Address: Riverside Food Centre, Zion Road, #01-26
Opening Hours: 11:45am – 9pm. Closed on Tuesdays
12. Toast Hut
Toast Hut was started by Mr Melvin Soh, who'd worked at a local kaya toast chain in between his classes at ITE. Just like the many Ya Kun Kaya Toast and Killiney outlets in Singapore, Toast Hut is a breakfast place which sells our very own traditional Singaporean breakfast – toast, soft-boiled eggs, and kopi or tea.
Source
What makes Toast Hut special is the large variety: little buns, big buns and normal bread for toasts, blended ice coffee and freshly made sandwiches for the younger crowd, and even healthier kaya (it's less sweet and not cloying) for the health-conscious, there is something for everyone.
Address: 51 Old Airport Road Food Centre & Shopping Mall, 51 Old Airport Road #52 s390051 (Geylang) Opening Hours: 7am – 3pm daily
13. Rong Cheng Bak Kut Teh
Having been in the Bak Kut Teh scene for close to 40 years, Rong Cheng Bak Kut Teh revolutionised the dish by adding loin rib, instead of soy sauce, into the broth. It is currently owned by second-generation hawker Lionel Lim, who followed in his father's footsteps after working in the corporate world for 10 years. He hopes to continue his continue establishing his father's brand name, making Bak Kut Teh more attractive to the younger generation and passing on the 'gong fu' tea drinking culture.
Source
It is also the only Bak Kut Teh establishment in Singapore to offer floral tea, which caters to the younger generation. Lighter than traditional tea, it emits a floral aroma, similar to that of chrysanthemum. At the shop, customers can also learn the steps of the tea-drinking ritual from the staff.
Address: 26 Sin Ming Lane, #01-114/117, Midview City
Opening Hours: 7am – 9pm daily
14. Kway Guan Huat Joo Chiat Original Popiah & Kueh Pie Tie
Image credit: @witchstone
Kway Guan Huat Joo Chiat Original Popiah & Kueh Pie Tie was founded in 1938, and it has become famous in Joo Chiat for its traditional popiah and kueh pie tee. The popiahs are handmade from scratch: paper-thin popiah skin is made from dough daily, using the traditional method of mixing by hand and with a wooden pole. It is then cooked over a flat heated pan before the filling is added and wrapped. The leftover dough is then made into their special, bite-sized kueh pie tee cups.
Image credit: @tame_bunny
Amazingly, the skills have been passed down to the second, and even the third generations, where the males are responsible for making the popiah skin and the females responsible for the fillings and condiments. Even though the third generations work day jobs as professionals, they will still help out on weekends or when the shop is busy, such as Mr Michael Ker, who has been doing this for 20 years alongside his pharmaceutical job.
Address: 95 Joo Chiat Road (S)427389, 427389
Opening Hours: 9 am – 2 pm daily
Popiah Skin Making Demonstrations: 8.30 am to 11 am
15. Lim Soup
Known to be 'cheap, good and healthy', Lim Soup is owned by Eric and Chee Siang. Eric, who was originally frustrated at the amount of MSG in double boiled soups out there, decided to open his very own stall! A hawker by day and dealer by night, Eric is accompanied by Chee Siang, who lives in JB and leaves home at 5am every day to come to work, spending 16 hours on his job.
Source
Along with a variety of soups, Lim Soup's signature is the Old Coconut Chicken Soup, where the chicken is double-boiled with numerous Chinese herbs. Side dishes such as Steamed Rice with Chicken and Salted Fish, and organic brown rice, are also available.
Without the addition of MSG, and with a herbal stock which is brewed overnight, it is definitely a healthier, yet equally delicious, alternative at a hawker centre.
Address:150161, 161 Bukit Merah Central, 150161
Opening Hours: 11.30am – 8pm or till sold out (Mondays to Saturdays), Closed on Sundays and PH
16. Old Bibik Peranakan Kitchen
Image credit: @cherkdongxi
Old Bibik Peranakan Kitchen was first conceptualised by Adrian – previously a marketing manager for a travel agency, he felt that his grandmother's rendang recipe was fantastic and would do extremely well. He then called up his army buddy Ah Wee, a business analyst in the semiconductor industry, to help him. With both of them tired of deadlines, reports and administration, they dived into the food industry despite having no prior experience.
Initially, they were overwhelmed with the amount of food to prepare – cooking 10 to 20kg of meat for customers was a far cry from cooking 1 to 2 kg for their family! Coupled with their unfamiliarity with kitchen equipment and high rental, the early days were stressful. Thankfully, their efforts have paid off, and they've even roped in a Peranakan chef to help them! Dishes such as Beef Rendang, Chicken Rendang and Assam Egg are available.
Address: 190 Changi Road #01-01 MDIS Building Singapore 419974
Opening Hours: 11am – 11pm daily
The Road Less Travelled
I am thankful for this generation of hawkers – imagine a Singapore without hawker food! Hawker food is part of our heritage and culture; it is a part of our lives, and no matter how popular cafes or classy restaurants may be, hawker food still holds a special place in our hearts.
It is my wish for our hawker culture to live on – if not for me, then for my children and grandchildren. Here's to our food culture as we celebrate our nation's 50th birthday this year! #SG50
Read More Of Our #SG50 Coverage! Happy Birthday Singapore!
---
This post was brought to you by #SG50.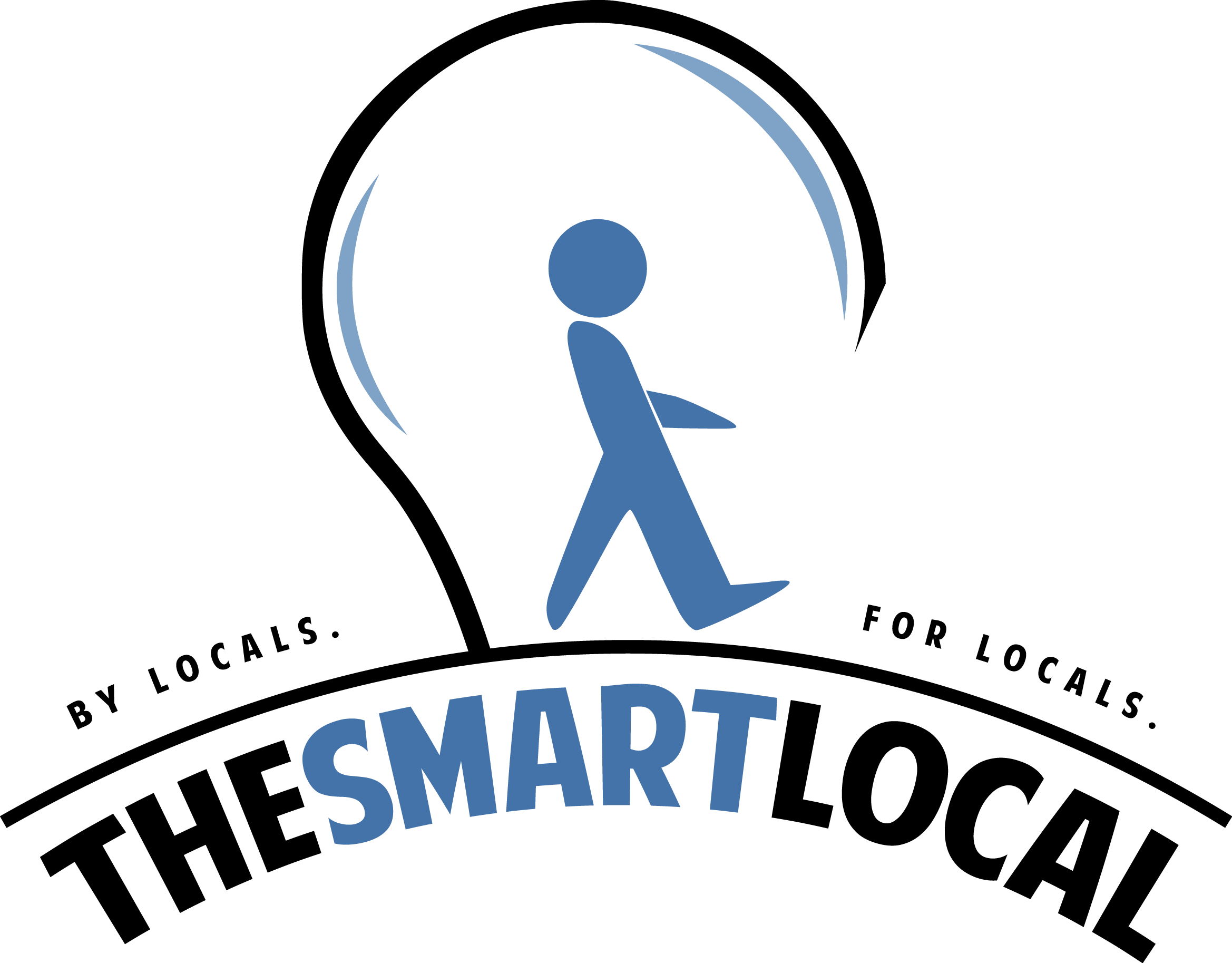 Drop us your email so you won't miss the latest news.