A Spanish Dream
Most Singaporeans only know of Barcelona as a lovely travel destination in Spain, but few know of the beauty that lies in the country's center. I used to be ignorant, with knowledge of this beautiful country limited to football, flamenco, tapas and bullfighting.
Nothing prepared me for what was coming my way – medieval castles, grand fortresses, gothic cathedrals, gargantuan ancient Roman monuments. The list goes on. I was awestruck by the wondrous region of Central Spain, and hope to share some of those moments with you here.
Here are 25 reasons why Central Spain has to be on your bucket list – the same reasons my pining heart is still 11,374km away from my head.
1. Fairy Tale Kingdoms
Toledo
Toledo is one of the most picturesque cities in all of Europe. The lookout points along the winding uphill roads provide stellar views of this Fairy Tale Kingdom.
With its grand palace, quaint village houses, arched bridges and a moat that seems to be protecting the city from pillagers and fire-breathing dragons, I could almost imagine a knight in shining armour coming to whisk me away any second.
Segovia
The period marked by the end of winter and the start of spring in Segovia is the best time to experience this city's charm.
Winter's barren tree trunks pierce the setting like thousands of thorns, mirroring the scene from Sleeping Beauty in which Prince Philip had to cut through thorn bushes to wake the cursed princess. In the same picture, spring's lush green starts to display its sparse but blooming flowers.
The backdrop of The Alcázar of Segovia completes this enchanting scene, and if you're imaginative enough, the castle looks a little like the bow of the Titanic.
2. The Oldest Universities in the World
Alcalá de Henares
The University of Alcalá was formerly known as Complutense University, which founded in 1293. During its glory days between the 16th and 17th century, the university town was teeming with life. Doctors, writers, and historians flocked to Alcalá to study and contribute to the vibrant culture and intellectual exchange.
Today, the University of Alcalá continues to embrace its rich history while placing emphasis on modern courses in Arts & Humanities, Law, and Social Sciences.
Salamanca
The University of Salamanca, founded in 1134, is the oldest preserved university in Spain and one of the oldest in the world.
The university has some interesting past traditions. Hidden among thousands of other carvings on the main entrance is a frog on a skull said to bring students luck. Bullfights were also held in celebration of students who graduated with doctorates. The blood of the bulls was then used to graffiti the walls of the university as a mark of success.
3. Pretty town squares
Alcalá de Henares
The town square of Alcalá de Henares is quaint and breathtaking all at once. The elegant gazebo, colourful town walls, and sea of low-rise brick roofs paint a lovely picture of this Spanish town.
Ávila
We stumbled across the prettily lit Plaza Mercado Chico in the heart of Ávila while we were lost. The best things in life really are spontaneous and unplanned.
4. Flamenco!
Madrid
Flamenco is a form of Spanish folk music and dance. It's so upbeat, sultry and passionate that you won't be able to peel your eyes away from the show! I caught a show at Las Carboneras Tablao in Madrid, and was absolutely mesmerized by the performers. No visit to Spain would be complete without watching one of these!
Address: Calle Conde de Miranda, 1, 28005 Madrid, Spain
Opening Hours: 7.30pm – 12am
5. Intricate Architecture
Salamanca
The architectural styles in most Spanish cities are fascinating, but none made my jaw drop like that of Salamanca's. The main style is called plataresco, an artistic movement specific to Spain and its territories. The intricacy of the carvings is beyond comprehension, and all I could think about was how anyone could have had such patience.
The carvings of this stairway in St. Stephen's Convent feature different flowers in every square tile. What was more amazing was the stairs' unsupported arched base, which made for one scary climb.
6. Shopping
Madrid
With the current favourable exchange rate and high tax refunds, shopping in Europe is a dream come true for us Singaporeans. El Corte Ingles Castellana is a huge department store in Madrid with almost all brands you can think of under one roof. It is the only chain to house designs of Felipe Varela, a Spanish fashion designer who dresses the royal family.
With personal shopper services, hands-free shopping, tax redemption points and interpreters, shopping is pleasant and easy!
Address: Calle de Raimundo Fernández Villaverde, 79, 28003 Madrid, Spain
Opening Hours: 10am – 10pm
7. The Only Fully Preserved Medieval Fortress in Spain
Ávila
Ávila is home to the only full medieval fortress to be preserved in all of Spain. The sight to behold from the point of The Four Pillars is breathtaking. You see a small town flanked by these grand walls centuries of years old which have faced all sorts of battles and strife, from the French invasion to numerous civil wars.
In the past, only nobles and the rich resided within the walls while commoners lived outside. Till today, housing within the walls remains more expensive.
To get to the lookout point at The Four Pillars, you can take a city tour on the tuk-tuk which picks passengers up from within the walls. It costs €5/person, and includes an audio guide as you tour around the city.
8. The Food
Singaporeans are not the only ones who live for food – Spaniards are passionate foodies too! Gastronomy in Spain is said to be one of the most diverse in the world, with countless ways of cooking and preparing the same ingredients.
From juicy meats like Jamón (ham) and Cochinillo (roasted suckling pig) to sweet treats like Churros and Torrija, eating in Spain is a delight for the tastebuds. Check out the list of foods to eat in Spain before you die here.
9. Nooks and Crannies that Look Like Diagon Alley
Toledo
Toledo is an enchanting labyrinth of narrow winding pathways and treasures lying in every corner.
With a backdrop of the outstanding cathedral tower, walking down this pathway transported me to when Harry Potter first made his way down Diagon Alley. The hustle and bustle along shops selling swords, armours, sweets, marzipan, and vintage books created a magical scene which tingled all my senses.
10. Visit the Santiago Bernabéu
Madrid
For all you Real Madrid fans, I'm sure a visit to Santiago Bernabéu Stadium is already on your bucket list. I'm not a fan myself, but a tour around the stadium was nothing short of amazing.
It is a humongous stadium, and the celebratory atmosphere of past glories is tangible though it was empty. You get to bask in the success of all the trophies won, roll around the pitch, sit in the presidential box and players' tunnel, and tour the very changing room where Ronaldo takes his baths.
11. The Mindblowing Ancient Roman Monument
Segovia
The Aqueduct of Segovia is massive. It's one of the best-preserved ancient Roman monuments of its kind, and no cement was used in its construction – just the study of force, positioning, and simple moulds to bind the granite rocks.
The Aqueduct was built by the Romans in the 1st Century AD, and it's amazing how there was such ingenuity almost 2000 years ago.
12. The Weather
The best times to visit Central Spain are in Spring (March – May) and Autumn (September – November), where the temperature is cooling and refreshing and the skies are always this lovely shade of azure. I was lucky enough to be there during the beginning of Spring, and I thoroughly enjoyed the crisp air, sweater weather, and witnessing Spain's first blooms.
Even if you're there during Summer, it's not as unbearable as Singapore as it's not humid. Winter can get chilly though, so be prepared for cold when you travel!
13. Gothic Cathedrals
Toledo
The Primate Cathedral of Saint Mary of Toledo made my jaw drop. It's just so impressive, words can't describe its grandeur.
The Cathedral is considered the greatest work of Gothic Art in Spain and it took nearly 300 years to construct (from 1226 to 1493). No detail is spared, from the florid Gothic altarpiece to the golden treasury to no two stained glass windows being the same. The only thing I regret is not having more time to marvel at its beauty. You'll need to spend at least half a day here!
Salamanca
Nothing gets more gothic than the interior of the New Cathedral of Salamanca. With grand pillars that tower and merge to form golden flowers high above, chilly stone walls that trap nothing but cold, and windows only letting in tiny streams of light, I felt like Belle roaming about the Beast's grand and mysterious castle.
14. Beautifully Diverse Landscapes
Segovia
Segovia is one of my favourite cities due to its diverse beauty. Everywhere you look, there is a different kind of wonderful.
You see the magical fairytale castle of Alcázar, the rolling pastures of green, the snow-capped Guadarrama mountains that silhouette a sleeping princess, storks nestled on treetops, quaint Spanish houses of earthy hues – you can live here a lifetime and never get tired of the view.
15. Wine as Good as French Wine, But Cheaper
Alcalá de Henares
There are many wineries in Spain, and one that I visited is Las Esencias del Gourmet. It is a pretty little wine shop in Alcalá de Henares selling some of Spain's best wines and treats. Spanish wine is of the same quality as French wine, but cheaper.
The expert shared interesting pieces of information with us, like how the best way to retain a wine's flavour is to open the bottle without a pop. Wines such as Quinta Milu and Altos de San Esteban were well-balanced, with rich bursts of flavour from the mixed berries.
Address: Calle Mayor, 52, Alcalá de Henares, Madrid, Spain
16. Towers with Stunning Views
Alcalá de Henares
Standing at the edge of the precariously positioned rail balcony, I admired the gorgeous view from St Mary Tower.
It's not for the faint-hearted though – the balcony's platform is made of interconnecting metal bars, so there are many small rectangular holes. You can look down and see the entire street from 30m in the air!
Salamanca
This was one tough climb, but the view was more than worth it. To get to the top of the La Clerecía Towers, we had to conquer hundreds of narrow, winding steps as the chilling chimes of tower bells and clocks filled our ears.
When we finally made it, I rushed to the balcony to bask in the warm rays of the setting sun, taking in the lovely view of the golden city as it prepared for nightfall.
17. The Only Ancient Egyptian Temple in Spain
Madrid
This may not look like much, but I was intrigued when I heard that I was close to the only ancient Egyptian Temple in Spain and one of the rare few outside Egypt. Despite being exhausted, I went gallivanting around Madrid in the wee hours of the night to find it!
The Temple of Debod was a gift from Egypt, thanking Spain for their help in saving the temples of Abu Simbel from the construction of the Aswan High Dam. Dedicated to the goddess Isis, this temple is a unique piece of an exotic culture.
18. Hauntingly Beautiful Monasteries and Convents
Ávila
The Santo Tomás Royal Monastery is beautiful, but a stroll around its compound sent chills down my spine.
It's a Dominican convent built in the 15th Century, as well as the burial place of Catholic King Fernando and Queen Isabel's only son who died at 19. It's also home to an oriental museum featuring Asian antiques brought back by missionaries. One thing I'll never forget is the life story of a Chinese Jesus painted on ceramic plates.
Salamanca
St. Stephen's Convent is also a Dominican monastery, with magnificent and intricate plataresco style carvings and stone walls of orange that glow in the sun.
St. Stephen was Christianity's first martyr, who was stoned to death after denouncing the Jewish authorities. Eerie silence and a sense of serenity permeates the compound, making it a great place to seek solace or chill your bones.
19. Fresh Produce at the Markets
Segovia
The Thursday Market in the Plaza Mayor has stuck around for nearly 600 years. Everything and anything can be found here, from fresh fruits and produce to vintage books to €1 boots. Taking in the different smells and sensations of the bustling market is a perfect way to begin the morning!
Madrid
The Market of San Miguel is the only surviving traditional iron structured market. Built in 1916, it has since been revamped as a hotspot for both tourists and locals looking for tapas, sweet treats, and good wine.
Madrid is also well known for el Rastro, a popular open air flea market. Unfortunately, it's only held on Sundays and I didn't have the chance to scour through cheap vintage finds for myself. On the bright side, this gives me another reason to go back!
20. The Nightlife
Madrid
Madrid never sleeps. The busy streets of Gran Via, also known as the Broadway of Madrid, was teeming with people even during the a.m, with glitzy signboards of the latest musicals flashing all around.
For a quieter, more chill alternative, we headed to a nice little bar called Korgui nestled in Madrid's winding alleys. The staff were warm and friendly, and made the best cocktails ever. The alcohol content was pretty high, but it was so well-mixed I didn't even realise I was flushed.
For some excitement, my newfound local friends drove us around the more happening streets of Madrid. We admired the glittering building tops of nightclubs and theatres through the large moonroof, and experienced the cheerful bustle of bar-hoppers and party-goers thronging the streets.
The Spaniards are hardcore party animals. According to our local friend, the party starts on Thursday despite Friday being a workday. On weekends, people stay out from midnight up till 11 a.m. Zouk culture is nothing compared to this!
21. The Lovely Pace of Life
When you live in a city like Singapore where you'll be left behind the moment you stop to catch your breath, there is nothing you appreciate more than another country's slower pace of life.
The sweet music of passionate buskers fill the air as people take time to appreciate it with their dogs. Al fresco diners bask in the warm sunshine as they catch up with old friends, and happy children run around practicing their football tricks. Time passes more slowly yet with more meaning.
22. The Oldest Running Restaurant in the World
Madrid
Sobrino de Botín was founded in 1725, and made it onto the Guinness Book of Records as the oldest running restaurant in the world. It still retains the tradition of cooking Cochinillo (roasted suckling pig) in a wood-fired oven, a method dating back to the restaurant's very beginning.
Unfortunately, I did not get the chance to dine here. But you definitely should if you're in Madrid!
Address: Calle Cuchilleros, 17, 28005 Madrid, Spain
23. The People
The Spaniards are a wonderful bunch. They greet you with warm smiles and a cheerful 'Hola!', and there were some who kept babbling to us in Spanish out of friendliness though they knew we understood nothing.
Everywhere you go, people are so kind and open. Many were there to help when we got lost, and some of us even received random compliments from strangers!
24. Scenic Trails
Toledo
In Toledo, my intrepid spirit got the best of me and I wandered out along the winding roads before stumbling upon this hidden trail. It's so pretty I thought I was going to find Narnia at the end.
Unfortunately, I did not end up in Narnia. But the gorgeous view of the town bound by the coursing moat is surely a close comparison.
Segovia
The lush greens of the Jewish Cemetery in Segovia reminded me a little of Hobbiton's pastures. Take in the crisp air and allow the morning breeze to ruffle through your hair as you hike up the cobblestone steps.
At the end, the magnificent view of the fortress walls and the Alcázar will take your breath away.
25. The Rich and Diverse History
I don't think I've ever visited a country whose history is this rich and diverse. From the grandest monuments to the smallest nooks and crannies, the influence of the Romans, Muslims, Catholics, Jews and Protestants blend together harmoniously like a fascinating painting.
Gothic Cathedrals sport completely different romanesque and baroque styles in some halls, and parts of the ceiling are distinctively Islamic. We came across Christian churches built by Muslim Moors in the Jewish quarters of towns, and how everything could fit so oddly yet beautifully together was just mindblowing.
Getting There
Thai Airways has many interconnecting round-trip flights from Singapore to Madrid. They have some of the most affordable flight tickets among non-budget airlines, and the service is top-notch.
From Madrid, you can easily sign up for day trips to the neighbouring towns of Alcalá, Toledo, Ávila, Salamanca and Segovia. These towns are also accessible by public transportation and taxi.
Where I Stayed
Alcalá de Henares
Parador de Alcalá de Henares
This luxury hotel is located in what was previously a 17th century monastic school. It has been a convent, a college and then a prison, but there is no trace of its gloomy past. In fact, it's fascinating how the revamp has transformed the interior into a space so sleek, modern and comfortable.
Parador de Alcalá de Henares houses a spa, meeting and convention rooms, a pool which is open during the summer, and the loveliest bunch of staff. The food its restaurant serves is also delectable! It's only an hour's drive to Madrid and 40 minutes from the Madrid Barajas International Airport.
Toledo
Hotel Domenico
Hotel Domenico has rooms offering stunning views of Toledo from the spacious balcony. Waking up to the city drenched in the golden glow of sunrise was enough to make my day.
Ávila
Parador de Ávila
The Parador in Ávila is easily my favourite hotel. It's located in the previous Piedras Albas Palace which connects the medieval city walls, and the decor makes you feel like you're staying in a royal castle.
The rooms are so spacious and comfortable, with a view of the parador's lovely garden. It's also just a stone's throw away from the city's main attractions.
Salamanca
Parador de Salamanca
I'll always remember how I was blown away by the view of Salamanca from this hotel, which is already visible from the main lobby.
The rooms are so huge, warm, and welcoming that I felt immediately at home. It's only 14km from the Madrid Barajas International Airport and a short walk to the metro station.
Segovia
Hotel Spa La Casa Mudéjar
This hotel has the cutest rooms. Nearly each room is tastefully designed to be different, and I was fortunate enough to get a pretty pink room with a large balcony overlooking the grand cathedral and Guadarrama Mountain range.
The hotel is in the heart of the shopping area in Segovia, and the town square is right at your doorstep.
Madrid
Hotel Convención
In partnership with Novotel, Hotel Convencion is undergoing a full revamp. The sleek and stylish proposed interior exudes modernity, and there will be 790 rooms, 21 conference rooms, a fitness club, roof pool, and gourmet bar. The new and improved hotel will open its doors mid-2016, with final touches to be completed by 2017.
Hotel Convencion is a 5 minute walk from the beautiful El Retiro Park in Madrid, with convenient access to public transport. It's also less than a 20 minute drive from Barajas International Airport. If you're planning a trip to Madrid next year, this is a hotel to look out for!
Final Thoughts
Central Spain is such a colourful region full of passion, history, food and spirituality. It stole my heart, and made me realise how important it is for us Singaporeans to go out there and immerse ourselves in cultures beyond our comfort zone.
Central Spain flaunts the diverse beauty of this huge world, so it's the perfect place to start! The intensity of its history, the openness of its people and the grandeur of its landscapes are all things that we can marvel at and grow from.
Start saving up for an adventure to Central Spain. I promise that just as I did, you'll have the time of your life.
"Once the travel bug bites there is no known antidote, and I know that I shall be happily infected for the rest of my life" – Michael Palin
---
This post was brought to you by the Spain Tourism Board. Photos edited by Adam Yee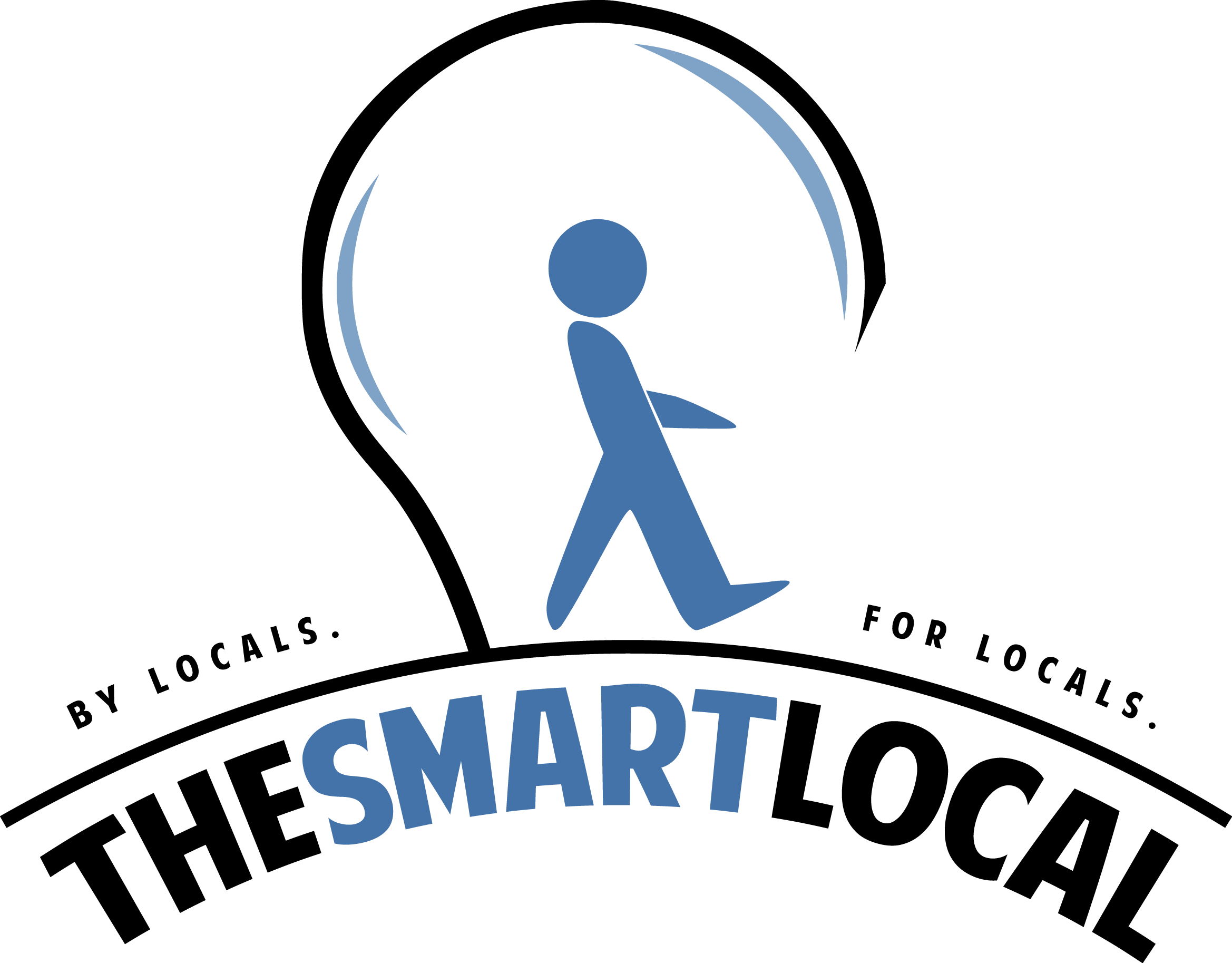 Drop us your email so you won't miss the latest news.