SingapoRediscovers vouchers couple ideas
---
Sailing into the sunset aboard a luxurious yacht, or having a romantic night at a fancy hotel with your significant other might sound like a rare treat for a special occasion. But with the $100 in SingapoRediscovers vouchers (SRV) that has been bestowed upon us, you can start planning for these bucket list date ideas ASAP.
To maximise your vouchers on an all-out date with bae, take inspiration from these nine SingapoRediscovers date ideas suited to all sorts of budgets and preferences.
Note: Your SingapoRediscover vouchers can be redeemed in denominations of $10.
Before diving in, here's a crash course on redeeming your SingapoRediscovers vouchers:
Information provided is accurate at the time of writing. Double-check on eligible SRV sites

 for best prices.

Unless stated, prices after SRV discount are calculated for a single booking for two.
---
1. Have a romantic dinner date on board a cable car
---
While dinners are your run-of-the-mill date idea, you can level it up by taking yours to the skies! You'll get to admire the dazzling view of Singapore's skyline as you indulge in good food and quality time together in a private space – no more dealing with other noisy patrons at restaurants.
Currently, there are three different cabins to choose from. The Singapore Flavours Cabin lets you savour five courses of local favourites such as the famous Hainanese chicken rice and crispy prawn wonton.
Singapore Flavours Cabin
Price: $119.40 for couples on Traveloka
Price after SRV: $19.40
Duration: 1 hour
Opt for the Fly Me to Italy cabin for a gourmet 4-course Italian spread with dishes such as braised veal shank, pan-seared cod fillet and grilled lobster. You'll kickstart the meal with Italian Prosecco and enjoy an extra glass of red or white house wine to sip on through the night.
For our vegetarian friends, there is a vegetarian menu as well with baked fricassee morel mushroom duxelles for its main course.
Fly Me to Italy Cabin
Price: $300 for couples on Globaltix
Price after SRV: $200
Duration: 1.5 hours
Image credit: One Faber Group
If you'd rather have an international dining experience in the sky, the Stardust cabin offers dishes like slow-braised tender Wagyu beef, pan-roasted Norwegian salmon fillet or char-grilled whole lobster to choose from.
The 4-course set meal also includes a complimentary glass of house wine, a free welcome cocktail and a free wishing bell token to be redeemed at the retail shop.
Stardust Cabin
Price: $305.10 for couples on Klook
Price after SRV: $205.10
Duration: 1 hour
---
2. Get some sun with a full-day islander date at Sentosa
---

Image credit: @olabeachclub
Whether you and boo are beach bums or thrill-seekers, Sentosa offers the best of both worlds for the perfect summer date.
You can visit Sentosa's many beaches to frolic in the ocean waters or take a $3 cable car ride for a panoramic view. As a hotspot for vacations, Sentosa offers a slew of attractions to choose from so you can plan a full-day date.
Here are some of our recommendations for couples:
---
Kayak at Ola Beach Club
---

Image credit: Sentosa
Put on your sunglasses and soak in the sea, sand and sun at Ola Beach Club where you can try water sports such as stand-up paddle boarding and jetpacking over water. For a more leisurely activity, rent a double kayak with your partner for a lovey-dovey ride along Siloso beach.
Double Kayak
Price: $31.50 for couples on Klook
Price after SRV: $1.50 or Free (forfeiting $8.50 in SRV)
Duration: 1 hour
---
AJ Hackett Giant Swing
---
For the daredevils among us, the giant swing at AJ Hackett Sentosa would be right up your alley. With speeds of up to 120KM/H, you're guaranteed to feel the adrenaline rush with your SO right beside you. Just remember not to dig your nails into your partner's arm while screaming your lungs out.
AJ Hackett Sentosa Giant Swing
Price: $49/pax on Klook
Price after SRV: $8 or Free (forfeiting $2 in SRV)
Inclusive of: AJ Hackett lifetime membership
---
Sentosa Package
---
For an all-in-one islander vacation, you can get the Sentosa package that lets you choose three attractions for the sweet price of $48 per person.
If you feel the need for speed, you can race your partner at the Skyline Luge or immerse yourself in another world at the 4D Adventureland. Other attractions that you can choose from include: Madame Tussauds Singapore, the Trick Eye Museum and the Butterfly Park & Insect Kingdom.
Sentosa Package
Price: $48/pax on Klook
Price after SRV: $6 or Free (forfeiting $4 in SRV)
---
3. Book
a romantic staycation for some quality downtime
---
For couples who would rather nua and watch a movie or have some quality time alone, staycations are the best way to use your SRVs. With so many hotels to choose from, here are three classy hotels that are perfect for a weekend together.
---
Vagabond Club
---

Classic room at the Vagabond Club
Image credit: Booking.com
If you fancy a getaway in the most romantic country in the world, the French-inspired Vagabond Club will whisk you away to a cosy Parisian apartment with the swath of meticulously curated artwork adorning its walls. Take a closer look and appreciate the pieces with their Artist-In-Residence tour where you'll also get to learn the history behind each masterpiece.
You could also have a tipple together at the boutique hotel's Whiskey Library that catalogues a stunning collection of over 1,000 bespoke bottles.
The Vagabond Club Staycation
Price: From $194 for a one-night stay on Klook
Price after SRV: $94
---
Andaz Singapore
---
Image credit: Andaz Singapore
Owing to its sleek and modern design, Andaz Singapore oozes chic luxury at every corner. The 1-night stay package also includes a free in-room minibar and all-day refreshments at the Sunroom as you lounge around spending quality downtime with each other during your stay.

Image credit: @andazsingapore
On the rooftop, you'll find Mr. Stork, an alfresco drinking and dining spot complete with glamorous teepee tents where you can have a cosy night with bae under the stars.
That's not all though; with Haji Lane in close proximity, you can head down to snap some pictures of the vibrant murals and have a meal – or another drink – at the many bars and cafes there.
Andaz Singapore Staycation
Price: From $240 for a one-night stay on Klook
Price after SRV: $140
---
The 
Fullerton Hotel
---

Image credit: The Fullerton Hotel
As a national monument built in 1928, The Fullerton Hotel is indeed a historical landmark to rediscover Singapore. Apart from its posh colonial architecture complete with atas restaurants, art galleries and an infinity pool, the iconic hotel is in a prime location a stone's throw from Marina Bay with the famous Merlion statue and Gardens by the Bay within walking distance.
This package includes $120 worth of F&B dining credit for use at The Fullerton Hotel's highly-rated restaurants, and you'll also get complimentary breakfast for two and parking for one vehicle. You'll also get to pamper yourselves with 15% off spa treatments and massages.
The Fullerton Hotel Staycation
Price: From $368 for a one-night stay on Klook
Price after SRV: $268
---
4. Take OOTDs amidst floral displays
at Gardens By the Bay
---

You finally have an excuse to take your IG boyfriend out for a shoot
Imagine living out a scene with your date straight out of a fairytale: hands interlocked while strolling through a whimsical garden. At Gardens by the Bay, you can do just that with its glorious floral displays and magical landscapes all around you. The best part – it's completely free with SRVs.
Floral Fantasy
Price: $10/pax on Klook
Price after SRV: Free
Flower Dome + Cloud Forest
Price: $20/pax on Klook
Price after SRV: Free
OCBC Skyway
Price: $8/pax on Gardens By the Bay website
Price after SRV: $6 or Free (forfeiting $4 in SRV)
---
5. Observe monkeys – or the one beside you – at the Singapore Zoo
---
If you've yet to go on a zoo date with your SO, now is a good time to do so with your SRVs.
Praised by the legendary Steve Irwin, the Singapore Zoo is rated as one of the best rainforest zoos worldwide. Each enclosure has an open-concept design to mimic their residents' natural habitat as closely as possible.
You'll be intrigued by the wonders of nature and maybe even find your spirit animal among the 300 species living there.
Singapore Zoo
Price: $31.20/pax on Wildlife Reserves Singapore website
Price after SRV: $2.40 or Free (forfeiting $7.60 in SRV)
Of course, a trip to the Singapore Zoo would not be complete without a visit to the River Safari – we need to give some love to our aquatic animals too. At the River Safari, you'll get to play with giant otters, feed capybaras and also witness spectacular animal shows. Do bring a change of clothes just in case you get wet.
River Safari
Price: $28.80/pax on Wildlife Reserves Singapore website
Price after SRV: $7.60 or Free (forfeiting $2.40 in SRV)
---
6. Scream together on
thrilling rides at Universal Studios Singapore
---
You know what they say about theme park dates –  it's a sure-fire way to keep your relationship as thrilling as the Battlestar Galactica roller coaster. If you've been to Universal Studios Singapore, especially during the early days since its inception, you would remember the insanely long waiting times for popular rides such as Revenge of the Mummy.
Luckily, you can get early entry by booking through Klook and receive a limited edition festive face mask if you book during the Christmas period. Come down then to view limited shows and snap photos with Christmas-themed characters at unique photo ops.
Universal Studios Singapore
Price: $66/pax on Klook
Price after SRV: $6/pax or Free (forfeiting $4/pax in SRV) when you make separate bookings
---
7. Chill out at Snow City or battle it out with paintball and ice bumper cars
---
If your travel plans to Korea were cancelled, you can instead recreate a dreamy winter scene from a K-drama at snow city. It has recently reopened with a CQC paintball arena and shooting range for a creative double date activity so you can take a bullet for your SO in a snowy warzone to prove your love.
There are also ice bumper cars and a 60M slope to slide away from the boredom of being cooped up at home.
Snow City
Price: From $21/pax on Klook
Price after SRV: $2 or Free (forfeiting $8 in SRV)
---
8. Set sail into the sunset on an old-world ship, the Royal Albatross
---

Image credit: @royalalbatross
Live out your Titanic or Pirates of the Caribbean romance as you sail into the crimson sunset with bae in your arms aboard the Royal Albatross. As a one-of-a-kind ship inspired by designs from a bygone era, this romantic dinner cruise lets you enjoy a lavish 3-course meal with free-flow soft drinks while gazing at the beautiful view – or your beautiful soulmate.
Royal Albatross
Price: $208.65/pax on Klook
Price after SRV: $108.65/pax [separate bookings]
---
9. Escape to the Southern Islands for a quick getaway
---
If you're yearning for a relaxing day at the beach with powdery sand and a backdrop of beautiful blue skies, you don't have to fly all the way to the Gold Coast or Hawaii – you can escape to the Southern Islands, right here in Singapore. It'll be the perfect opportunity for an island-hopping adventure and those Instagram-worthy OOTDs with bae.
The Southern Islands consist of Kusu, St. John's, Lazarus and the Sisters' Islands, each with their own unique charm.
For a full-day trip to the Southern Islands, you can choose from one of two ferry services: Singapore Island Cruise – this bundle includes a round-trip ticket and a $3 Gong Cha voucher when you book via Klook and Marina South Ferries, which offers unlimited transfers between islands.
Singapore Island Cruise
Price: $14/pax round-trip ticket on Klook
Price after SRV: $8 or Free (forfeiting $2 in SRV)
Marina South Ferries
Price: $14/pax island-hopping pass on Klook
Price after SRV: $8 or Free (forfeiting $2 in SRV)

For those who prefer a glam experience of the Southern Islands, you can book a 2.5-hour guided tour aboard a luxury yacht. Essentially free with two SRV bookings, you'll get to experience the influencer lifestyle while fully utilising every dollar.
In addition, the package includes a round-trip cable car ticket, snacks and drinks, and a photo souvenir. You'll relish this unique experience as a couple and have photos to commemorate it for years to come.
Luxury YachtCruiseSG Guided Tour + Cable Car Package
Price: $100/pax on Trip.com
Price after SRV: Free when you make separate bookings
Duration: 2.5 hours
Read more about what you can do at the Southern Islands here
---
SingapoRediscovers date ideas
---
With Phase Three just around the corner, this coming holiday season is the perfect time for us to spend much-needed quality time with our partners. These date ideas will maximise your SingapoRediscovers vouchers, and will definitely make for a memorable day out – especially after enduring the pseudo-LDR in early 2020.
For more SingapoRediscovers articles check out:
---
Cover image credit (LHS): @royalalbatross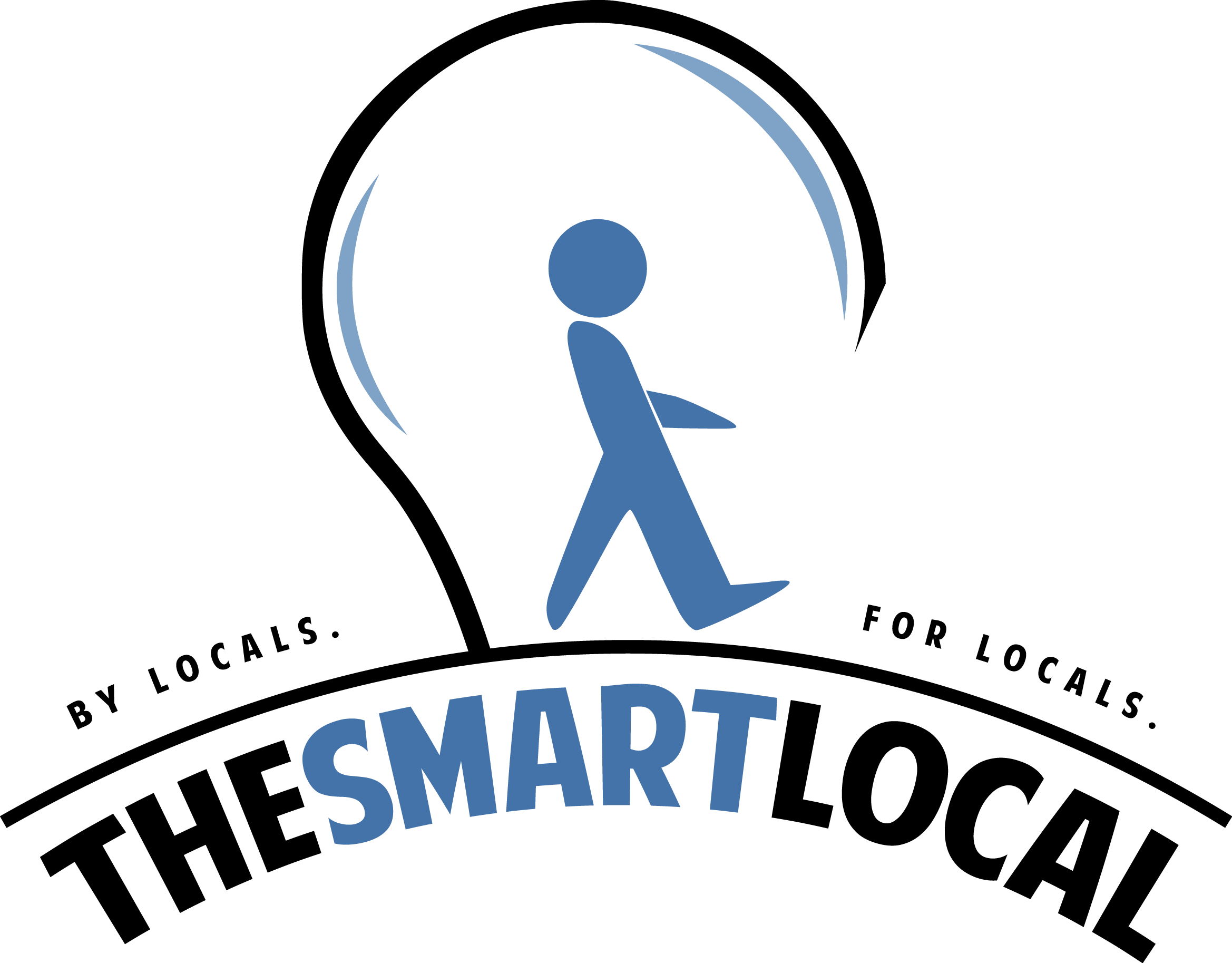 Drop us your email so you won't miss the latest news.