Christmas catering options under $20/pax for small gatherings
---
With the whole world itching to dine out this festive season, it can be incredibly hard to score a reservation for Christmas dinner with the fam. But even for the lot of us who've opted to host gatherings at home, not many want to deal with the mountain of dishes that come with cooking up a feast. In times like these, there are always Christmas catering menus to turn to.
From Christmas classics to zi char options to impress traditional elders, we've sussed out eight festive catered menus under $20/pax to accommodate your lowkey parties, so you won't be low on Christmas feels even if you're on a budget.
Get into the festive spirit with our other Christmas reads:
---
1. Stamford Catering – classic Western fare and bread pudding
---
Expect some of these dishes as part of Stamford Catering's festive menu
Image credit: Stamford Catering
Christmas won't be the same without turkey and beef wellingtons, but with just less than 10 people at the dinner table, you can't possibly finish the entire portion. Cue the next best thing – Stamford Catering's Christmas Value Bundles that are downsized to feed up to 6-pax and also come halal certified!
Christmas Value Bundle A offers a meaty 4-course meal with classics such as beef lasagna, a chicken chipolata sausage platter and salted egg chicken mid wings – truly giving the carnivores a run for their money. If you're game for dessert, they also have the must-have American-favourite Bread & Butter Pudding to complete the meal. 
Price per pax: $11.30 (for 6 pax)
Meal course: 4-course
Delivery fee: $21.40 | Free self-collection
Stamford Catering's website
---
2. DesKitchen – fancy Christmas platters and muffins
---
The Fancy Christmas Party Set is great for up to five people
Image credit: DesKitchen
If variety is what you're looking for but you don't want to risk over-ordering for your small gang of picky eaters, then the 6-course Fancy Christmas Party Set from DesKitchen will fit the bill. 
This platter comes with a mix of meat and vegetable dishes with mains like grilled chicken with mushroom sauce, grilled cherry snapper fillet with lemon butter sauce and broccoli with butter and garlic to suit every palate. There's also a muffin as dessert to end the meal on a sweet note.
Price per pax: $17.60 (for 5 pax)
Meal course: 6-course
Delivery fee: $35 | Free self-collection
DesKitchen's website
---
3. Delizio Catering Pte Ltd – with eclairs and cocktails for the alcoholics
---
Image credit: Delizio Catering
Those who are big on festive feels won't back down on Yuletide dinners. They'll still want to dine lavishly even with an intimate party number. If you're one of them, you might fancy Delizio Catering's Party Set A that boasts eight courses that will feed five people.
In true festive fashion, dig into their traditional cold platter complete with meat and sausages, and baked cajun chicken breasts. There's even a parmesan-crusted fish dish for added variety. The set comes with red ruby cocktails and chocolate eclairs to munch on post-dinner.
Price per pax: $19.76 (for 5 pax)
Meal course: 8-course
Delivery fee: $25 | Additional $10 for CBD area | Free self-collection
Delizio Catering's website
---
4. Ishiro Fusion Catering – Japanese style fusion dishes
---
The Elves Set this Christmas. Log cake not included.
Image credit: Foodline
Christmas feasts don't always have to comprise the same old dishes. If you want to switch it up a little, then this Japanese fusion Elves Set will surely spice up your year-end feast.
Look forward to some of the unique options like the paper wrap Norwegian herb salmon and the breaded prawns with wasabi mayo. They also have staples like the cold cut honey baked ham to sprinkle on some festive feels. The mini fruity jelly cups are also something out of the ordinary, leaving a refreshing aftertaste for dessert.
Price per pax: $13.80 (for 10 pax)
Meal course: 8-course
Delivery fee: $30 for weekdays | $40 for weekends | $80 for Christmas Eve and Christmas Day | Free self-collection
Ishiro Fusion Catering's website
---
5. Le Xin Catering Group – 9-course meal with local favourites 
---
Get your hands on the Rudolph Celebration Mini Buffet fit for 10 pax
Image credit: Le Xin Catering Group
You'd think that most festive platters come complete with roasts and hams, but this Rudolph's Celebration Mini Buffet by Le Xin Catering group was made with your ah gong and ah ma in mind. 
Expect comforting local favourites like the signature handmade ngoh hiang, sweet and sour fish and baby kailan with pacific clams. You'll also get to choose between two options per course so you're bound to find dishes you and the fam will like.
Price per pax: $19.70 (for 10 pax)
Meal course: 9-course
Delivery fee: Free
Le Xin Catering Group's website
---
6. Team Catering – free delivery with complimentary log cake 
---
Image credit: Team Catering
Log cakes are enough for many to control their meal portions during Christmas dinners, so they'll have enough room for dessert afterwards. Fans of log cake will be thrilled to know that the Jolly Christmas Feast by Team Catering has a complimentary log cake included. Else, you can opt for the Christmas pudding instead.
Aside from the honey chicken ham salad platter, there's also a choice of meat – country beef stew or roast chicken. For more local fare, sink your teeth in the crispy fish fritters with tatar sauce and the cauliflower with crème sauce and herbs.
Price per pax: $18 (for 10 pax)
Meal course: 7-course
Delivery fee: Free
Team Catering's website
---
7. D'Fine Catering Services – inclusive of butter crab claw
---
Check out the Honey Baked Chicken Ham with Honey Sauce
Image credit: D'Fine Catering Services
At just $19.26/pax, many of us won't be expecting any extravagant dishes, but you'll be surprised that this 7-course Sumptuous Mini Buffet from D'Fine Catering Services comes with juicy sauteed butter crab claws to delight seafood fanatics.
Other gems include the grilled fish fillet with creole sauce, oven baked chicken with mushroom sauce and the honey baked chicken ham with honey. You'll also get a choice between spaghetti bolognese or fried rice with chicken bacon where mains are concerned.
Price per pax: $19.26 (for 10 pax)
Meal course: 7-course
Delivery fee: $20 | Free self-collection
D'Fine Catering Service's website
---
8. ECreative Catering – mix of Western and Chinese cuisine
---
Image credit: Foodline
Though the season of giving calls for a heaping pile of ham shavings not all of us are cold-cut fans. Satisfy all members and get the best of both worlds with the 9-course Mini Party Set A set from ECreative Catering to satisfy all members with its mix of Western and Chinese dishes.
Diehard fans of Asian fare can tuck into zi char classics like Golden Treasure Cereal Prawn and the Roasted Vegetables Medley, there'll also be offerings such as chicken honey ham, mini sausages and wedges with a nacho dip for the young ones.
Exorbitant delivery fees will not be a problem with this one, as the caterers provide free delivery services right to your doorstep.
Price per pax: $19 (for 10 pax)
Meal course: 9-course
Delivery fee: Free
ECreative Catering's website
---
Cheap Christmas catering options
---
With guests to entertain and the house to spruce up for parties at home, not many of us want to go through the hassle of cooking our Christmas feasts and washing up after.
From local favourites to traditional Western fare, let these eight Christmas catering options give you a hand by delivering mouth-watering feasts right to your doorstep, all below $20/pax.
Check out our other articles on food deliveries:
---
Image adapted from: Stamford Catering, D'Fine Catering Services, Team Catering and Foodline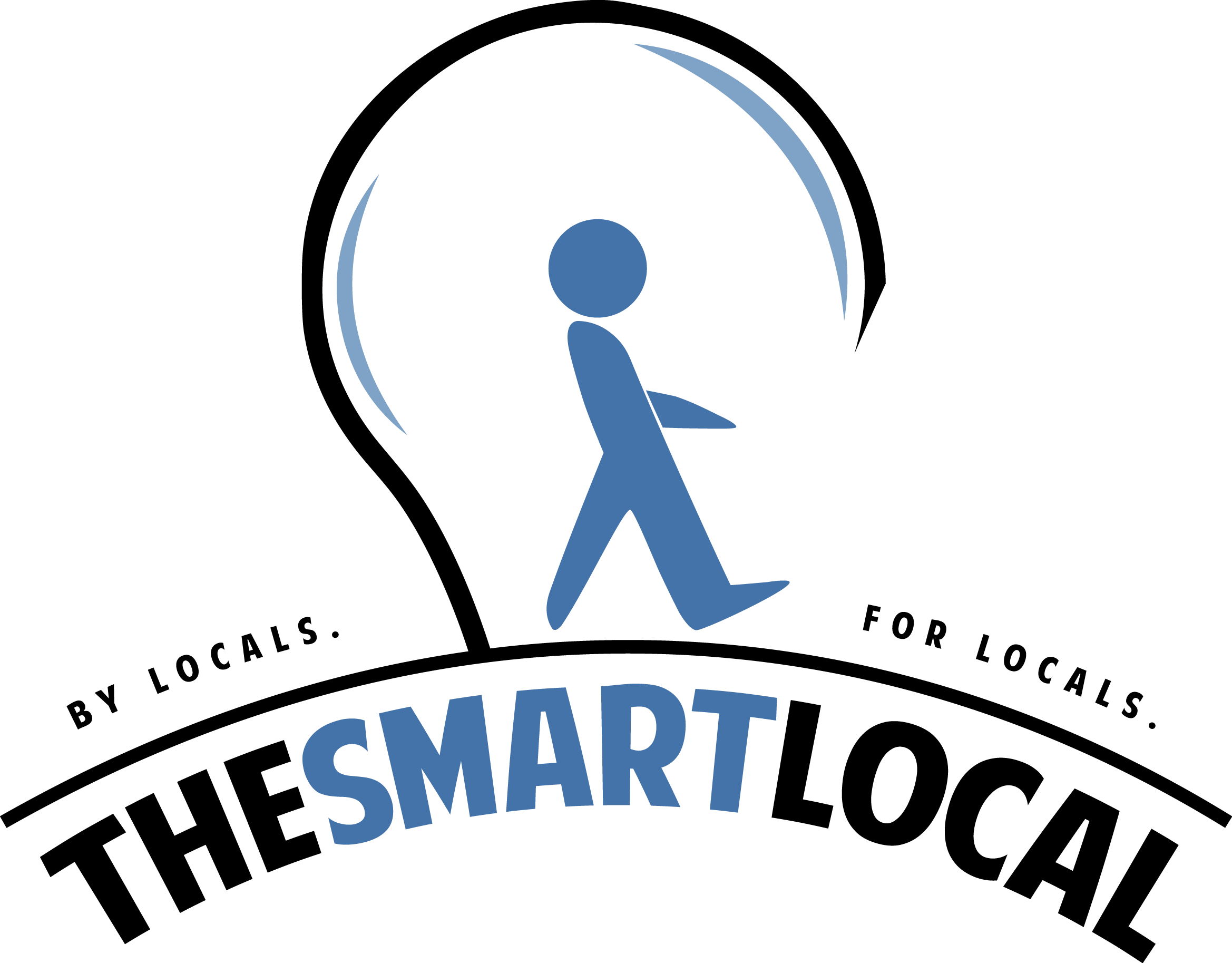 Drop us your email so you won't miss the latest news.