Christmas deals 2020
---
Tis' the season to be jolly especially with the announcement of Phase 3 and Christmas right around the corner! As Singapore recovers from the aftershock of COVID-19, many retailers are offering some crazy Christmas deals in a bid to attract customers once more. That means more savings for all of us!
While some people may lament and say "wah go out in SG always spend so much money", here are 14 best deals this Christmas that will let you truly treat yourself this year-end.
Read more Christmas-related articles:
---
1. $
1
5 
bundle to catch the Christmas decor 
at Gardens By the Bay
---
If you love taking artistic shots of architecture or yourself with a nice background to spruce up your IG feed, the Walk of Lights and Poinsettia Wishes are a must-visit this Christmas.
Spalliera
Image credit: Gardens By The Bay
At the Walk of Lights, you'll enjoy the sight of eight intricately designed light installations along the 370M stretch at Gardens by the Bay.

The Cassa Armonica by Zenyum
Image Credit: Gardens By The Bay
Designed by Italian craftsmen, these installations are a sight to behold and include towering structures such as the 17M-tall Spalliera, which comprise a series of decorated wall panels, and the Cassa Armonica, an 8M-wide light installation resembling an Italian gazebo.
You'll have to purchase your tickets prior to arrival as no tickets are sold on-site.
Promotion period: Till 27th Dec 2020
Walk Of Lights
Price: $5
Time: 6.30PM-10.30PM, Daily
Address: 18 Marina Gardens Drive, Singapore 018953
Book Gardens by the Bay Walk Of Lights tickets

Image credit: Gardens by the Bay
Also held at Gardens by the Bay is Poinsettia Wishes – a breathtaking floral paradise that will immerse you in a Nordic Christmas with its vibrant flower displays, authentic fir Christmas trees, German nutcrackers and a recreation of the iconic Gouda Townhall from Norway.
Tickets are selling at $10 for locals and if you want to experience all that Gardens by the Bay has to offer, there are $15 bundle packages which include both Walk of Lights and Poinsettia wishes. There are limited packages available per day so its fastest fingers first!
Promotion period: Till 3rd Jan 2021
Poinsettia Wishes
Price: $10 (local)/ $12 (non-residents)
Time: 9AM-9PM, Daily
Venue: Flower Dome, 18 Marina Gardens Drive, Singapore 018953
Book Poinsettia Wishes tickets
---
2. $30
ice skating package including gifts and tea vouchers at The Rink
---
Image credit: @therinksg
For those who want to experience a white Christmas as you whizz – or stumble – around in ice skates, The Rink at JCube is the perfect spot. As the largest rink in Singapore, it can fit three basketball courts so you won't have to worry about jostling with the crowds.
Exclusively on Christmas Eve and Christmas day, The Rink is offering you two hours of skate time with snowfall and skates rental for $25. Add an extra $5 and you'll get a special The Rink lego gift and a voucher for $1 off a Christmas drink at Miss Tea, a specialty tea store in JCube.
Promotion period: 24th December-25th December 2020
The Rink @ JCube
Address: 2 Jurong East Central 1, #03-11, JCube, Singapore 609731
Opening hours: Varies – schedule here
Book The Rink's Ice Skating tickets
---
3. Free snow slides and luge rides with spend at
Changi Airport
---
Snow slides, snow luges, snow everywhere. If you want to experience sub-zero temperatures right here in Singapore, a Tokidoki Snow Holiday at Changi Airport that will make you shiver with excitement. As the name implies, there'll also be Tokidoki decorations and character displays all around so you can snap a picture with your favourites.
Tickets are priced at $13.90, however, you'll be entitled to a complimentary ticket with every $30 spent (or $80 at supermarkets) at Changi Airport's Terminal 1, 3 and Dino Fest at Terminal 4.
Promotion period: Till 3rd Jan 2021
Tokidoki Snow Holiday
Price: $13.90 | Complimentary passes with every $30 ($80 for supermarkets) nett spent
Time: 10.40PM-10.20PM, Daily (Last entry at 9.40PM)
Address: Terminal 3, Departure Hall, next to check-in row 11, Changi Airport, Airport Boulevard, S819663
Book Tokidoki Snow Holiday tickets
---
4. Free Sentosa fun passes and tokens
---
While some say that there's no such thing as a free dinner…there are free passes to Sentosa! If you've been yearning for an adventure-filled day out in the sun, Sentosa is offering free fun passes and 2 x 10 tokens for use at selected attractions – all you have to do is register for a pass.
Some of the activities that you can use your tokens for include:
Madame Tussauds Singapore: VR Racing Experience (U.P. $20)

HeadRock VR: 1 Ride from Green Zone or Orange Zone (U.P. $12 & $13)

AJ Hackett: Skybridge + Ice Cream or Soft Drink (U.P. $15)

Mega Adventure Park: MegaBounce (U.P. $15)

Sentosa Island Bus Tour: Sentosa Island Bus Tour (U.P. $25)
Promotion period: Till 31st Mar 2021
Redeem Sentosa fun passes
---
5. $3 cable car ride around Sentosa
---
If you want some private time with your loved ones or some quality HTHT, you can consider a relaxing cable car ride. Here's the lowdown, it's only $3 – a crazy 80% discount from the usual price of $15 – making it an absolute steal. You'll enjoy a panoramic view above Sentosa island as you admire the dazzling Christmas lights and decorations down below.
To qualify for this deal, you must be a local and have your ID with you for verification.
Promotion period: Until further notice
Buy tickets
---
6. $12.90 Noel Cake & White Chocolate Latte Bundle at Joe & Dough
---
Image credit: Joe & Dough
If your constant cravings for dessert are burning a hole in your wallet but you just can't resist the temptation, Joe & Dough's chocolate-filled dessert bundle will save you some bucks. By themselves, the Noel Cake will set you back $7.50 while the latte will cost you $7.60. At $12.90, you'll get the best of both worlds while saving $2.20.
The promotion is available at all Joe & Dough outlets.
Promotion period: Till 25th Dec 2020
Full list of Joe & Dough's outlets and opening hours
---
7. 1-for-1 Festive à la carte buffet at Window on the Park
---
Image credit: Holiday Inn Singapore Orchard City Centre
Nothing spells Christmas quite like a time of merry-making and a hearty feast. At Window on The Park, you can indulge in a picture-perfect spread of dishes from Europe, Japan, India and Southeast Asia, including highlights such as baked turkey breast meat, traditional Caesar salad and double-boiled abalone soups.
With the 1-for-1 deal ongoing, the only concern you'll have is that of overeating as you'll be paying half price for an all-you-can-eat buffet.
The 1-for-1 deal is valid during:
Mon-Thurs 12PM-2.30PM (Lunch), Mon-Thurs 6PM-10PM (Dinner), Fri-Sun 6PM-10.30PM (Dinner)
Check out Window on the Park's promotion
Promotion period: Till 25th Dec 2020
1Holiday Inn Singapore Orchard City Centre
Address: 11 Cavenagh Road, Singapore 229616
Opening hours: 6.30AM-10.30AM, 12PM-2.30PM, 6.30PM-10PM
Book a table
---
8. 30% off festive menus and takeaways at Resorts World Sentosa
---

Image credit: Resorts World Sentosa
Satiate your cravings for international cuisines at one of four restaurants at Resorts World Sentosa.
If you're a steak-lover, the Osia Steak & Seafood Grill boasts a rare selection of meat straight from Australia which are smoked and grilled to perfection. On the flip side, those who prefer their meat raw can dine at Syun, a Japanese restaurant praised for its delicious selection of sashimi.

Image credit: Resorts World Sentosa
For a unique dining experience, you can also choose to dine underwater at Ocean Restaurant, which specialises in seafood and offers a hypnotising view of marine life. Last but not least, table65 brings European cuisine by renowned chef Richard van Oostenbrugge.
With this Christmas promo, you can get a taste of Eastern and Western cuisine at 30% off when you spend a minimum of $300 with Mastercard. As a bonus, you'll get complimentary parking with $50 spent on dining.
Don't worry about missing out on good food if you're spending Christmas at home as there are discounts for takeaways as well. You'll enjoy 30% off on festive takeaways with no minimum spend and be entitled to free delivery with online orders above $350 – $315 for RWS members – with Mastercard.
Promotion period: Till 3rd Jan 2021
Resorts World Sentosa
Address: Resorts World Sentosa, 8 Sentosa Gateway, Sentosa Island, Singapore 098269
---
9. $1 Subway cookies
---
While we don't have chimneys here in Singapore for Santa to come claim his glass of milk and plate of cookies as thanks for delivering our presents, you can give our modern day santas a.k.a. our food delivery riders a treat by offering them a cup of milo and cookies in the spirit of Christmas.
For just a dollar each, Subway is offering six-piece assorted cookies for $6 and 12-piece assorted cookies for $12.
Promotion period: Till 31st Dec 2020
Locate a Subway store
---
10. Up to 80% off chocolates at The Cocoa Trees Singapore
---
Image credit: @tanglinmallsg
Alongside cookies, chocolates have been a traditional Christmas treat that makes for great stocking stuffers. If you need a last-minute house gift, The Cocoa Trees Singapore is having up to 80% off chocolates and other confectioneries.
Featuring our childhood favourite chocolate brands such as the sweet and bite-sized Hershey's, the iconic triangular-shaped Toblerone and Merci, the Cocoa Trees' Christmas sale is on from now till 22nd December at Defu Lane.
You can get a Lindt Assorted Napolitains Carrier Box (250g) at only $10 (U.P $28.80) and Toblerone Gold Minis Bag (200g) at three for $9 (U.P $10.60). There is also free delivery and a free Kit Kat tote bag for orders above $50. These come in neat packaging so you won't have to worry about wrapping them as a Christmas gift.
On top of that, you can do good this Christmas by purchasing a Jolly Gift Bag for $15 (U.P.) for one of Cocoa Trees' beneficiaries as part of the Secret Santa Charity Programme.
Promotion period: Till 22nd Dec 2020
The Cocoa Trees HQ
Address: 103 Defu Lane 10, Level 1, FNA Group Building, Singapore 539223
Opening hours: 10AM-6PM
---
11. 1-for-1 milk tea, set meals and beer at One-North
---
Image credit: Long Black Cafe
Two is better than one, especially for food-crazed Singaporeans when it comes to deals. At One-North, you'll enjoy many 1-for-1 deals on items such as beer, gelato ice-cream, bubble tea and even a three-course set meal available at Long Black Cafe.
Plus, there are plenty of 1-for-1 deals on fitness and culinary activities. Level up your culinary skills with 1-for-1 classes at Palate Sensations or get a free personal training session with purchase of 1-day access to Fitness First gym facilities.
Promotion period: Till 25th December 2020
Enjoy 1-for-1 Christmas deals at One-North
---
12. Up to 50% off selected Lee Hwa Jewellery pieces
---
If you're in the market for jewellery to gift to your SO this Christmas, you can get affordable and high-quality pieces from Lee Hwa Jewellery for up to 50% off – that's $1,000+ of savings considering that jewellery usually goes for upwards of $2,000.
You can pick up a Purple Gold Solace Diamond Pendant for $478 (U.P. $1,038) or an Ariana Freshwater Pearl Diamond Ring for only $268 (U.P. $648). As a bonus, you'll receive a $30 cash voucher for every $1,000 you spend in stores or a free Majesta Pendant (U.P. $228) with a minimum spend of $300 online.
Check out Lee Hwa Jewellery's promotion
Promotion period: Until further notice
Full list of Lee Hwa Jewellery boutiques and opening hours
---
13. Up to 50% off toys at Toys "R" Us
---
Image credit: Justin Oh
We all know that most kids hate getting books and clothes as presents and would much rather prefer to have a toy from their favourite series. These days, toys can get pretty expensive with some costing upwards of $200.
Luckily, from now till 27th December, Toys "R" Us is having a massive Christmas sale with toys at up to 50% off. From Nerf guns to Disney toys, and even a mini Dyson toy Vacuum for your little ones to help with the chores, there are plenty of gift options for your kids.

Overwatch Nerf gun for 70% off at Waterway Point.
Image credit: Justin Oh
If you don't mind hunting for discounts in person, you can also find some items on sale for up to 70% off.
Promotion period: Till 27th December 2020
Check out Toys "R" Us' promotion
---
14. 50% off live Alaskan crab & Boston lobster at JUMBO Seafood
---

Image credit: JUMBO Seafood
When we think of chilli crab, the first restaurant that comes to mind is most probably JUMBO. If you're not a fan of the typical Western Christmas feasts or just want something different for your Christmas dinner, JUMBO Seafood is having a spicy deal: 50% off Alaskan crab & Boston lobster, available at all JUMBO Seafood for both dine-in and takeaway.
Check out JUMBO Seafood's promotion
Promotion period: Till 3rd Jan 2021
Full list of JUMBO Seafood restaurants and opening hours
---
2020 Christmas deals for you to save as you indulge this festive season
---
Christmas can get quite expensive especially with the fancy dinners and the mountain of presents you'll have to get for your colleagues, friends and family. Fortunately, with these Christmas deals, you won't have to burn a big hole in your wallet as you enjoy this festive season of gift-giving and quality time with loved ones.
For more Christmas-related deals, check out:
---
Cover image adapted from: Holiday Inn Singapore Orchard City Centre, @tanglinmallsg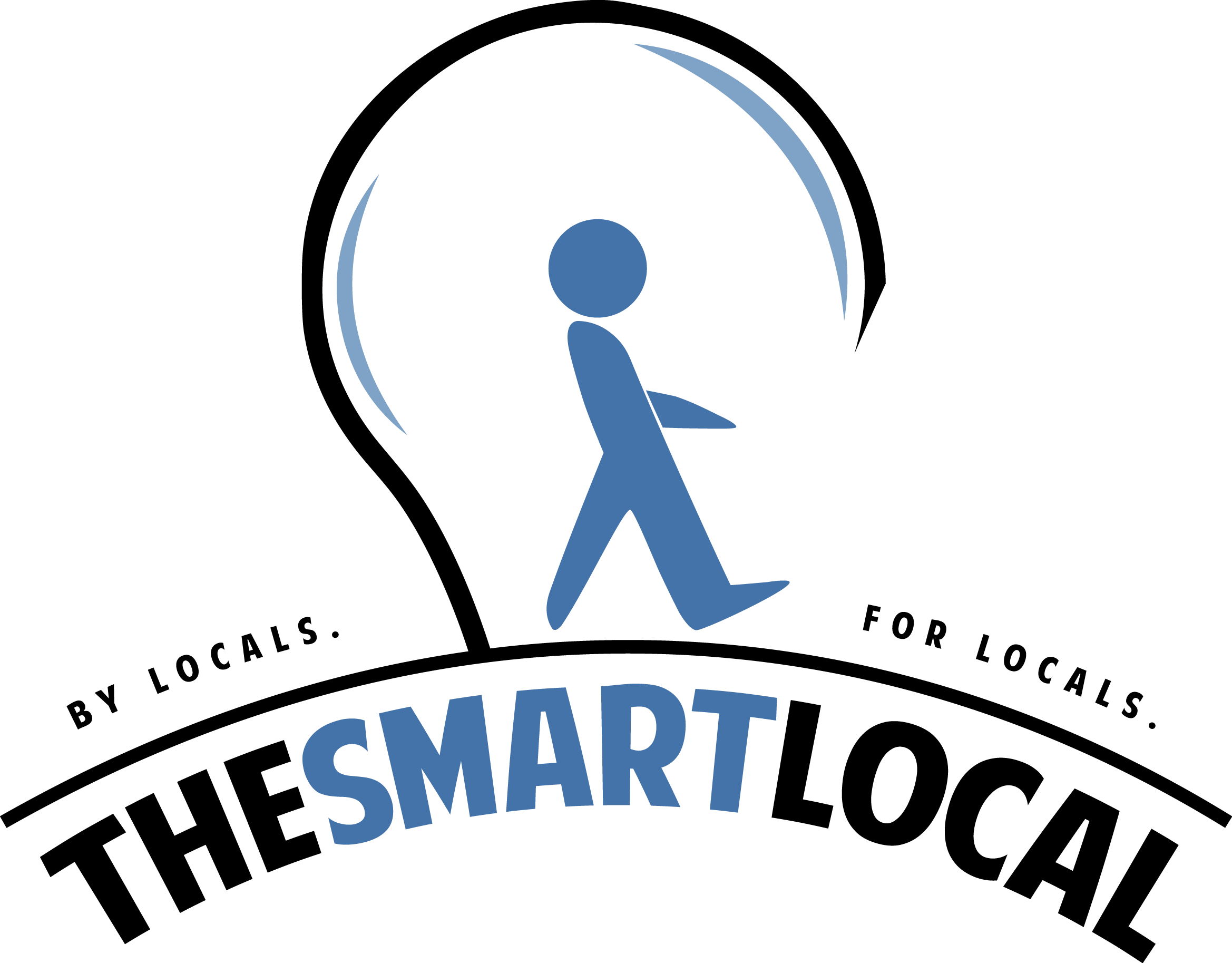 Drop us your email so you won't miss the latest news.