Marina at Keppel Bay – Christmas 2020 promos
---
With overseas trips on the backburner, many of us have been looking for alternatives to spend the holidays this year. Along the coastline at Harbourfront lies Marina at Keppel Bay – a hidden gem with lots of things to do, see and eat together with your friends, SO and loved ones.
From exclusive Christmas dishes to discounted salon packages for a fresh hairdo, here are some of the festive specials at Marina at Keppel Bay for you to usher in the new year. 
---
Charter a yacht for a day out at sea or a sunset cruise The Admiral
---
Take a trip aboard The Admiral, Marina at Keppel Bay's flagship yacht, together with your friends and family. Their Sunset Cruise ($350) brings you around some of Singapore's southern islands before making its way back to dock. With up to five pax onboard, you'll be able to enjoy a breathtaking view of the sunset with no buildings in sight.
If you're tired of the crowds at Sentosa beach, get the Four Hour Charter Package ($750) with four other friends for a private, intimate time out at sea onboard The Admiral. The yacht comes with entertainment such as a floating mat and two double kayaks for you to use.
---
Hair & nail salon promos for makeovers with your girlfriends
---
With work-from-home arrangements still in place for some, many of us may have forgone our regular trips to the salon to get our hair and nails done. To get ourselves ready for the outside world come 2021, head down to The VIVA Group Salon with your best girlfriends to pamper yourselves.
From now till 31st December 2020, mani-pedi lovers can save more with the Nails Lover Mani and Pedi Package – purchase five classic mani or pedi services and get one free, or buy 10 and get three free. You'll be able to choose from a range of designs – including some intricate holiday-themed nail art courtesy of their talented nail technician.
Bop to Ariana Grande's 7 Rings with the Ultimate Girls Day Out Experience package – 'cause you'll be living the "I want it, I got it" life of glitz and glamour. For $199/pax, your group of five friends will be able to each get a classic manicure and pedicure, a hair wash and blow dry, as well as two bottles of champagne and a grazing platter to share.
---
Enjoy festive Japanese, Italian, seafood and vegan-friendly dishes
---
Marina at Keppel Bay is home to four different eateries, each with their own cuisine and themes but all granting magnificent bayfront views.
---
Privé
---
The main highlight of most Christmas feasts would be the stuffed chicken or turkey taking centre stage on the table. Privé's festive menu, available from now till 31st December 2020, features plant-based options so that our vegan and vegetarian friends get to join in the feasting.
The vegan Pistachio, Lentil and "Sausage" Meatloaf ($23) comes with a side of cranberry jelly, roasted zucchinis, and sauerkraut made from purple cabbage and Granny Smith apples. Topped with delectable onion gravy, the plant-based "sausage" comes chock-full of beans that make for a unique texture and taste.
Meat-loving folk can enjoy the Turkey Breast Roulade with Pork Mushroom Stuffing ($26). The three thick slices of turkey roulade pair nicely with the accompanying cream Hokkaido corn and grilled zucchini, ensuring that you'll leave with your tummy full and your taste buds satisfied.
---
Bayswater Kitchen
---
While families in winter climates gather around fireplaces for a white Christmas, there's no way we'd be able to do so in Singapore's tropical heat without sweating like a pig. For more of an Aussie summertime vibe, head to Bayswater Kitchen to dine amidst a lovely sea breeze. 

Clockwise from top-right: Their appetisers include Crab Cakes, Salmon Rillettes, Roasted Carrot Soup, Chicken Liver Parfait
This December, they'll be serving their Festive Evening Set every Sunday to Thursday of the month. You'll be able to choose from either a two-course ($38) or three-course ($42) meal. The latter includes an appetiser, main and dessert, whereas a two-course option lets you choose between appetiser + main, main + dessert, or appetiser +dessert.

Grilled King Prawns main and Chocolate Log Cake
Nothing goes better with an ocean breeze than chowing down on fresh seafood. For your main dish, opt for the Grilled King Prawns – a scrumptious platter with a good serving of fat, juicy prawns for you to dig into. Other mains on the menu include Roasted Barramundi, Pumpkin Risotto and Slow-cooked Ox Cheek.
End your meal off with their Chocolate Log Cake which is topped with vanilla ice cream and orange zest for a citrusy tang – a dessert that is exclusive only to this Festive Evening Set.
Those who prefer a more fruity dessert can get their Strawberry Eton Mess or Mango and Passionfruit Panna Cotta, or the Crunchy Choux Cream Puffs bursting with luscious fillings. 
---
Ristorante Palermo
---
A sure-fire way to tell if your food is authentic to its cuisine is to see whether the chef is a native of that particular country. The chef of Ristorante Palermo is a Palermo local, creating dishes with quality ingredients to give diners a taste of true-blue Southern Italian cuisine.

L-R: Linguine Fruitti di Mare in White Wine Sauce and Octopus and Sea Caviar Salad.
From their four-course Christmas menu ($180), the Octopus and Sea Caviar Salad comes with a thick, juicy slice of octopus topped with sea caviar, cherry tomatoes and romaine lettuce. This refreshing appetiser prepares you for the main – the Linguine Frutti di Mare in White Wine Sauce, which comes with a generous serving of fresh and quality shellfish.
To make it all the more worth it, the meal comes with free-flow wine to help wash down all that hearty Italian fare. Though this menu will be available from 24th – 26th December 2020, make sure to head down on 26th December to enjoy 10% off.
Come New Year's, they'll also be having a five-course New Year's menu ($210) from 31st December 2020 – 1st January 2021. Indulge in their Angus Beef with Seared Foie Gras and Mixed Salad while ringing in the new year with a gorgeous view of the harbour.
---
Sushi Jiro
---
No matter the season, lovers of Japanese cuisine will always find an occasion to enjoy their favourite sushi and sashimi. This festive period, head down to Sushi Jiro for some high-quality Japanese food, and a gorgeous sea view to boot.

(L-R): Una-don, Assorted Sashimi Platter,Japanese Premium A5 Wagyu Beef Don 
Their Medium Assorted Sashimi Platter ($110) offers eight different sorts of sashimi, served atop crushed ice and lemon slices to ensure that each piece is cold and fresh when it enters your mouth. Those looking for something more filling can get the Japanese Premium Wagyu (A5) Beef Don ($68) for some melt-in-your-mouth meat.
Unagi fans can opt for the Una-don ($30) that comes with two slices of perfectly seasoned eel meat. Unlike some eateries, the unagi here did not taste fishy in the slightest – even the skin was perfectly grilled with some sweetness from the char.
---
Have an evening stroll amidst Christmas lights & decor
---
Soak in the festive spirit down at Marina at Keppel Bay with all the Christmas decorations set up along the bay and at the lobby area. Snap a picture with the decorated Christmas tree and Santa sculptures, or marvel at the twinkling lights above you.
When night falls, take a stroll down the pier adorned with fairy lights. From there, you'll have a beautiful view of the Keppel Bridge, which has been decorated with LED lights to add to the Christmas magic.
Be it with your family, buddies or SO, it'll be a feast for the eyes and a good background for some Insta-worthy shots.
---
Celebrate Christmas at Marina at Keppel Bay
---
Given the hard year that most of us have had to go through, a relaxing getaway from the stressors of work and school is something that many of us have been longing for. This holiday season, head down to Marina at Keppel Bay to recharge in preparation for 2021.
With so many things to do for both the young and old, there'll definitely be memories to be made with whoever you come with – so make sure to head down soon.
Marina at Keppel Bay
Address: 2 Keppel Bay Vista, Singapore 098382
Opening hours: 6AM-12AM, Daily
Telephone: 6303 8448
Email: enquiry@marinakeppelbay.com
---
This post was brought to you by Marina at Keppel Bay.
Photography by Nadia Loewito.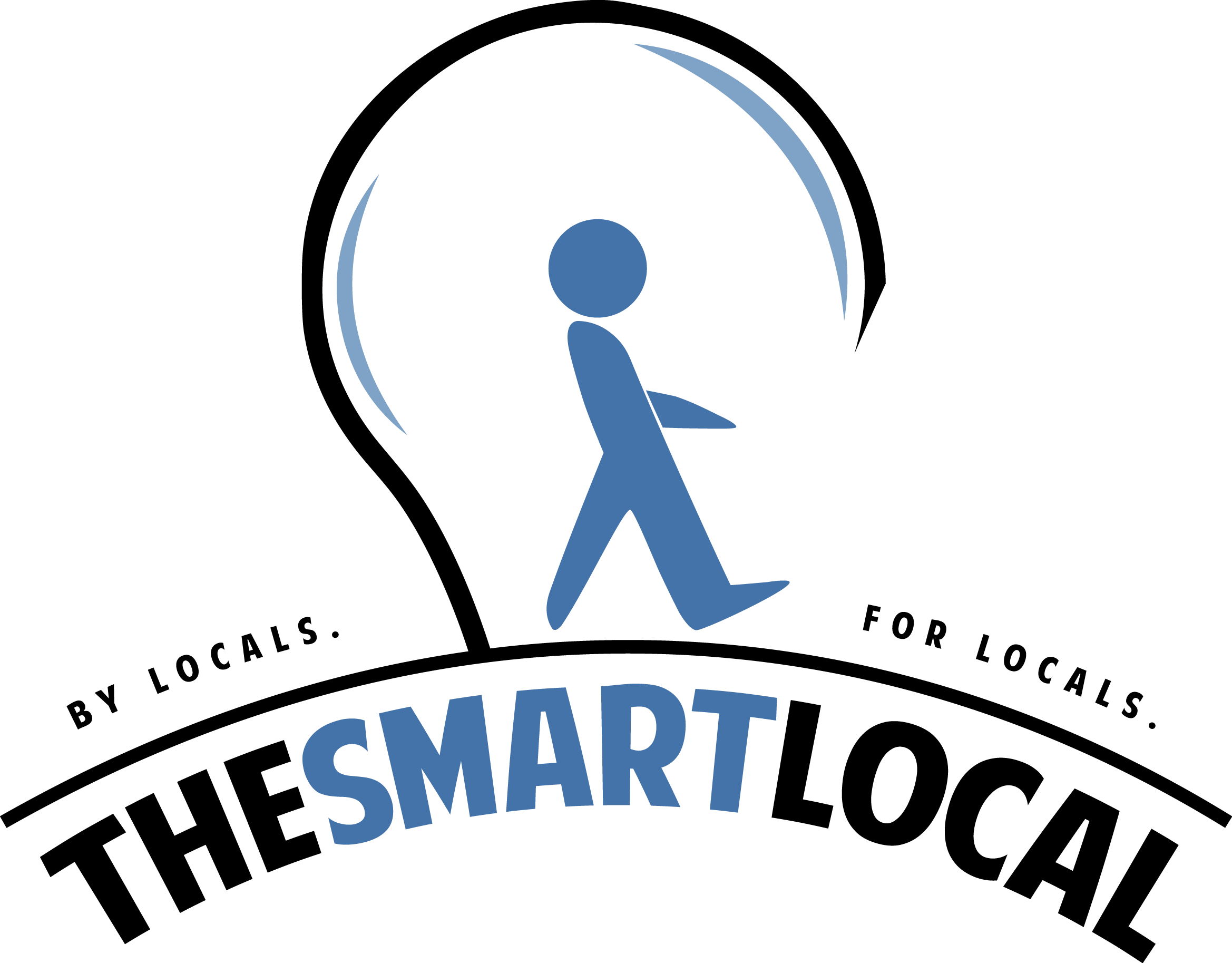 Drop us your email so you won't miss the latest news.