Common food pairing mistakes
---
With the sheer amount of eating we do during the year end, we may as well call it "feastive season" instead. But having Christmas gatherings, New Year celebrations and CNY reunion meals lined up in the coming months, it can get hard to watch what we eat to avoid harming our health.
If you don't want to put your year's worth of home workouts or clean eating to waste, here are seven common food pairing mistakes you should be mindful of. 
---
1. Pizza and soda during fast food takeaways
---
Image credit: Pexels
Pizza is the most common food to order for gatherings – it's conveniently pre-portioned and comes in plenty of flavours so there's always something for everyone. They're usually served with soft drinks too, since large bottles of fizzy sodas are bundled in a set or come FOC with every order.
Turns out, pizza and soda is a harmful combo of two highly acidic foods that causes stomach discomfort quickly. Additionally, frequent consumption will increase the likelihood of long-term problems like heart diseases and cancer.
It doesn't matter if you get Hawaiian or Vegetarian pizza, since pizza is generally loaded with carbohydrates and requires a lot of energy to digest. Adding soda to the mix slows down the entire digestive process, which easily leads to issues like gastric. That explains why we're more prone to visiting the toilet after a pizza party.
Pro tip: It's unlikely we can avoid the pizza + soda combo completely during festive gatherings, but remember to eat everything in moderation. Pacing your eating speed instead of wolfing everything down, or adding digestion-aiding foods like salad and fruits to your pizza feast will also help.
---
2. Eggs and coffee during weekend brunches
---
Catching up with friends at a minimalist cafe over eggs on toast and an iced latte sounds like the perfect weekend for many. But you probably wouldn't have guessed that the classic combo of eggs and coffee can actually have a negative impact on your health.
That's because coffee contains an acid that inhibits iron absorption. Eggs are rich in iron, and when combined with coffee, results in a slow uptake of it in our system. This can result in fatigue and mood swings, both of which aren't ideal starts for the day. Plus, if you have them together too often, there's an increased risk of becoming anemic, which makes you feel weak and faint more frequently. 
Pro tip: Don't freak out just yet, caffeine addicts – this doesn't mean you can't have coffee with your Egg's Benedict. Give your body at least an hour to digest your egg dish before getting a cuppa, so you can reap the benefits of both efficiently.
---
3. Banana bread with milk or latte for fancy tea breaks
---
Image credit: Ardere
'Tis the season to treat yourself, even if it's in the middle of a sluggish WFH day. Instead of biscuits and Milo, you might be tempted to amp it up with a banana cake and milk or a milk-based coffee combo. But beware, while bananas and milk are nutritious on their own, combining them can disrupt digestion and lead to sinus congestion as it contributes to mucus build-up.
And although they generally taste sweet, bananas contain sour components like fruit acids, whereas milk contains sugars like lactose. The combination of those creates toxins that make you lethargic – which is why you might be yearning for a nap after. 
Pro tip: To avoid your mind and body slowing down and being unable to work after this combination, add some cinnamon or cardamom in your milk to speed up the digestion process. To be extra safe, coconut milk and almond milk are also dairy-free alternatives to add to your coffee instead. 
---
4. Wine and dessert after Christmas dinner
---
Image credit: The Spruce Eats
Christmas dinners are not just for family reunions and gift exchanges. It's also when we get to indulge in copious amounts of wine. To make the affair complete, we'd often cap it off with dessert too.
But you might want to hold off on the endless topping up of your wine glass, as pairing wine and dessert can result in an expanding waistline, and fast. The reason being alcohol increases insulin and interferes with your blood sugar, thereby converting the sugar in your dessert into extra fat in your body. 
Pro tip: If you want to avoid starting off your 2021 with Chloe Ting workouts, pour yourself a glass of wine only one to two hours after dessert so your body will have time to break down your sweet treat first.
---
5. Meat and potatoes for a Western feast
---
A steak, chicken chop or burger feels incomplete on its own, which is why they always come with sides. Most of the time, these would be potatoes in all shapes and sizes – from mash to french fries. 
Unfortunately, this seemingly match made in heaven can actually be detrimental to health. While meats require a lot of acidic digestive fluids to break down, starch in potatoes require just the opposite – alkaline fluids. This neutralises your gut, which makes it a breeding ground for bacteria. Fries and wedges especially lead to gassiness and bloating as they're deep fried.
Baked sweet potatoes are a healthier alternative
Image credit: Delish
Pro tip: As a healthier alternative, choose a salad or corn on the cob for your sides instead. If you can't resist carbs, you can also swap white potatoes for sweet potatoes, as the latter contains more fibre than starch.
---
6. Steak and lobster at buffets
---
The festive season often comes with lots of extravagant buffets, what with all the hard-to-resist discounts at hotel restaurants. As kiasu Singaporeans, it's only natural to try stretching our money's worth by eating a bit of everything on display, especially higher-value food items like lobsters and steaks. 
Although it's a luxe treat to enjoy both surf and turf in one meal, it's important to know that protein is one of the hardest food groups to digest, so mixing two different kinds of protein will take its toll on your stomach and cause indigestion. That's probably why we're always having a challenging time in the toilet after a buffet, even if there was nothing wrong with the food. 
Pro tip: You don't have to only stick to one type of protein at a buffet. But to aid digestion, pair your dishes with other other foods containing high water content such as vegetables. 
---
7. Hotpot and juices or soft drinks during reunion meals
---
Hotpots are our favourite go-to for reunion dinners with loved ones – nothing spells quality bonding like dipping your chopsticks into the same soup base. It's common to order soft drinks or jugs of fruit juice to share too, especially to dial down the spice level for spicy mala soups. 
But be careful not to indulge in this too often, as having chilled drinks together with an oily hot pot can be a cause for concern. Not only will the temperature of icy drinks restrict digestion by deactivating your enzymes, it also inhibits fats from the oily soup and ingredients from breaking down, which can decrease your heart rate in the long run and lead to heart-related diseases.
Pro tip: For a healthier alternative, make sure to drink more warm water during a hotpot meal. Not only is it free, it also helps to emulsify fats for easier breakdown in your body.
---
Understand your nutrition habits better with Fitbit
---
As we indulge in fancy meals while we celebrate the long-awaited festivities, it's important to keep track of our nutritional intake to avoid the risk of potential health complications or gaining too much weight. Bearing in mind these seven common food pairing mistakes, we can go forth with small steps to avoid them for the sake of our well-being.
But as much as we can watch what we eat, there is much room for error without a constant reminder. That's where nifty technology becomes our best friend. For starters, the Fitbit Sense ($488) and Inspire 2 ($168) are armed with calorie trackers so you have a daily breakdown of your dietary habits. 
Apart from that, you can also log your meals to keep track of your diet, and compare the calories eaten to calories burned. This makes it easier to monitor your daily intake, and get one step closer to attaining your personal weight goals.
To give you the most bang for your buck, the Fitbit Sense comes with six months free premium membership and the Inspire 2 comes with free one year membership. With that, you can access guided nutrition programs such as "Kick Your Salt Habit" and "Kick Your Sugar Habit" so you can work towards a healthier diet. 
Fitbit Inspire 2
The one-week long Kick Your Salt Habit programme is specifically designed  for Singaporeans by nutrition experts. It teaches how to spot sodium in processed foods and dishes that we commonly eat, along with tips on how to retrain your tastebuds to crave less salt. Being equipped with these knowledge might just be the motivating factor you need to resist upsizing your fries on your next fast-food order.
Life in Singapore is fast paced, so it's common to be wolfing down our lunch to save time or worse, binge-eating when feeling stressed. The Mindful Eating programme will provide you with daily audio guidance from a mindful eating coach to help you be more aware of your eating habits and listen to your body more. 
There's also an Understand Calories Guided Program that teaches you how to make better food choices, with easy recipes that even cooking noobs can master. 
Whether it's investing in your well-being for the new year or gifting it as a gesture of care for a loved one, the Fitbit Sense and Inspire 2 will come in handy in the journey towards healthy living.
---
This post was brought to you by Fitbit.
Cover image adapted from: Bordeaux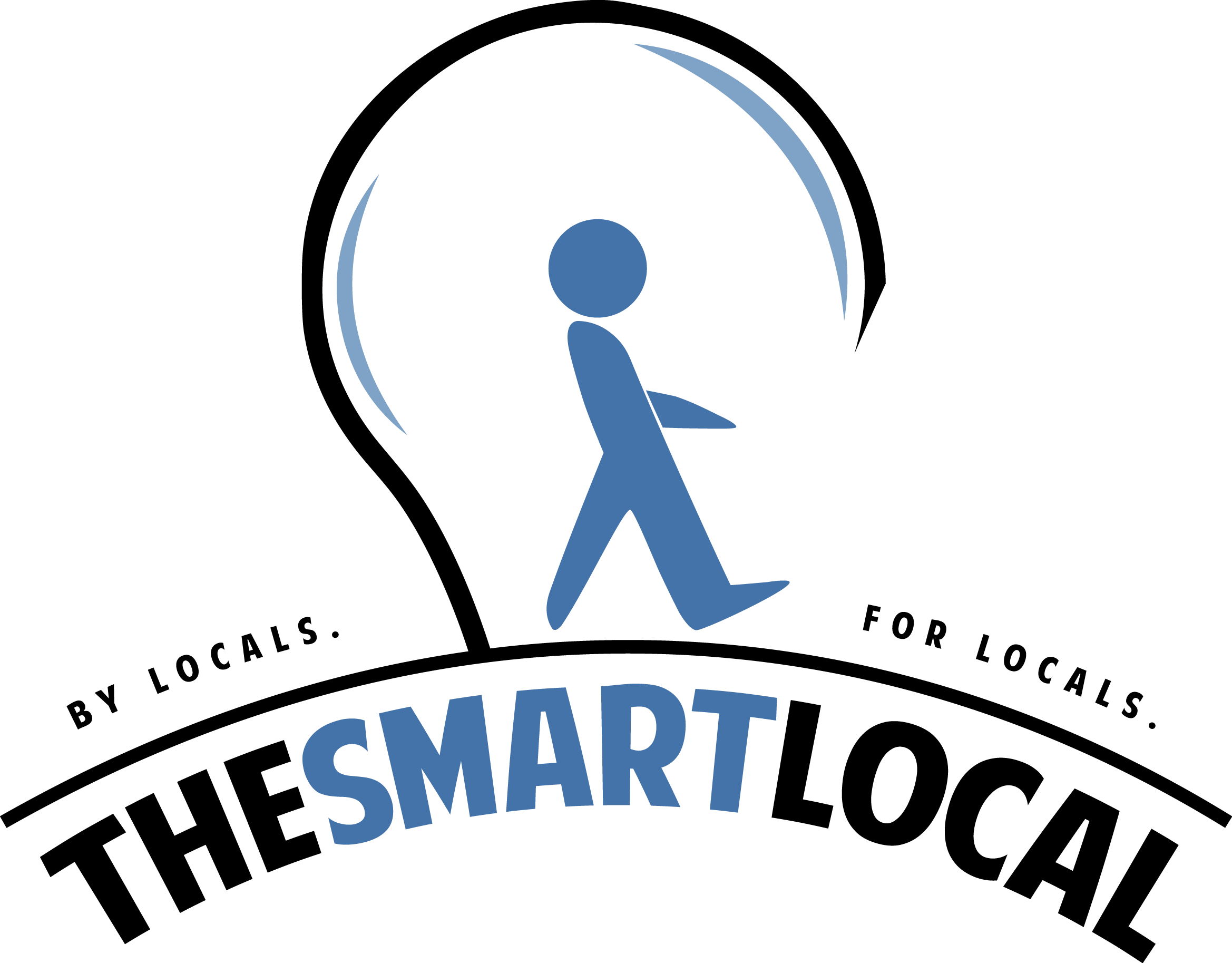 Drop us your email so you won't miss the latest news.