Things to do at PetExpo 2018
Image adapted from: PetExpo and @ispitsushi
A certain textbook recently claimed that enjoying hawker fare or playing a game of soccer means we're of a "lower SES". Don't worry: we're not going to limit ourselves to such hackneyed stereotypes, but hey – it's a completely different ballgame for our pampered pooches.
Why let your pets settle for a life of dry kibble and the occasional walk around the park? Don't resign them to a world of prepackaged treats when you can bring them down to the PetExpo 2018 for a weekend of yoga, fashion shows, and lavish socialising. Here's what you can do to play up your pet's SES status:
1. Join a yoga class with your doggo
If you've got a favourite yoga pose and it just so happens to be downward dog, do not pass up the chance of joining this doga class. Your doggo will love you all the more, especially since it's one of the more unique things you can do together.
The class is led by Pawfully Fit, with experienced yogi Neha Wasan – you and your dog are in good hands. Take it as a special time to bond as you fold over each other in basic yoga poses. There's no stopping you from holding paws, balancing on each other, or even stretching each other out. They don't discriminate here: all sizes are welcome, whether you're a chihuahua or golden retriever.
Remember to bring a yoga mat for both you and your pup!
Pawfully Fit Dog Yoga
Dates:
12.30 – 1.20PM, 6 April 2018
11.15 – 12PM, 7 April 2018
Venue: Stage Area
Registration: $15 per pair (1 dog and 1 owner – each participant can only bring one dog)
Pre-registration is required and limited to 20 pairs (register here).
2. Strut down the runway with your pet
Much like the models in ANTM, you and your pet's breakthrough in the fashion world ends with a strut down the runway. The ArtsyFartsy Pawgeant Show shows off the latest fashion in the pet world but first, come up with an outfit for your pet to wear. It doesn't matter if ruffled collars or plaid overcoats are your thing – the wackier, the better.
How to join:
Snap a pic of your pet wearing the most fashionable and creative outfit and post it on Instagram.
Follow and tag @petexposg.
Hashtag with #petexposg2018, along with the caption: Vote us! To see us in the Final on 6 April!.
Submit by 31 March.
ArtsyFartsy Pawgeant Show
Date: 3.15 – 4PM, 6 April 2018
Venue: Stage Area
3. Score front row seats to a pets fashion show
If runway modelling isn't your pet's thing, then go for the Good Dogs and People Fashion Show by ethical pet store Good Dog People. Play the role of Vogue's Anna Wintour and gaze appraisingly at the lineup of the latest doggo fashion.
No need to be scathing when the show's curated by the godfather of Singapore fashion Daniel Boey and other fashion designers like Thomas Wee and Carrie K. Surely all hoomans will be impressed.
Star of the show? No other than Daniel Boey's own adopted shelter dog, Leia.
"Good Dogs & People" Fashion Runway by Good Dog People
Date: 4.30 – 5.15PM, 7 April 2018
Venue: Stage area
Find out more here.
4. Give your pet the best healthcare treatments
It's not just about looking good, although this pomeranian definitely does.
This upgrading your dog to a high SES thing doesn't mean we think spa treatments and dog facials are acceptable on a regular basis: we're not quite yet at that stage. But when it comes to health, your pet deserves top-notch healthcare. You're not just after that glossy coat and white teeth for how they look, rather, these are all signs of a healthy, happy pet.
It's cute when you have a fat bunny but not when it's heftier than a fully-grown cat. Image credit: @hikari15nokami
As much as we all like a squishy pet, the seminar Weight Management for your Pets will pinpoint when fat is too fat. By learning how to monitor your pet's weight or how to conduct basic physical examinations, you'll know when your fat cat is veering closer to potentially unhealthy instead of adorably chubby.
Another seminar you'll be all ears for is Pet Health Care by Animal Ark. Pets are kind of like us humans when we hit a certain age: we need an annual check-up with a whole physical run-through. Taught by vet Dr Jansen Ng, health check-ups are no longer an iffy should we bother or should we not game – we'll know when our pets need a dental treatment or if they're at the right age for a blood test.
Pet Health Care
Date: 5.30 – 6PM, 6 April 2018
Venue: Stage Area
Find out more here.
Weight Management for your Pets
Date: 2.15 – 2.45PM, 7 April 2018
Venue: Stage Area
Find out more here.
5. Mingle with exclusive pets
Image credit: @tehirn
If you're worried about who your pet's been hanging around with – let's just hope they're trustworthy pups – then it's time to bring them down to the PetExpo, especially if they didn't make it down to the 2016 or 2017 editions. There's a mix of all pets here, so you've got your regular household dogs and cats, but also bunnies and birds.
Parrot Showcase
Date: 12 – 5PM, 7 and 8 April 2018
Venue: Near Pet Resting Point
Image credit: Dachshund Club Singapore
Don't worry if your pets are a bit nervous about venturing out of their comfort zone: they've still got their own clique – ahem, breed gatherings – to feel like they belong and all. With a Dachshund Gathering, there'll be a pack of sausage dogs saying hi by sniffing each others' rumps. But only members of the Dachshund Club Singapore are privy to this meet and greet – non-dachshunds will be looking on in envy.
Dachshund Gathering
Date: 3 – 4PM, 7 April 2018
Venue: Stage Area
Registration: Only open to members of the Dachshund Club Singapore based on pre-registration
The Singapore Special, our own local dogs. Image credit: @kobekyrochen
Other breed-specific events include the Breed Race, where speedy dog breeds like the Singapore Special, Border Collie, and Samoyed will be racing for prizes worth more than $100 – and of course, bragging rights too.
Breed Race
Date: 6 – 7.30PM, 6 April 2018
Venue: Training Ground
Registration:
Border Collie Breed Race – to sign up here
Samoyed Breed Race – to sign up here
Limited to 20 dogs per breed on a first-come, first-served basis.
Find out more here.
Image credit: @bengal_ru
Most pets like meeting their own kind, but there's also an underlying curiosity when it comes to the more unique breeds. With the Unique Pet Showcase, pet and owner alike will be gawking over certain breeds including: Affenpinscher, Bengal Cat, and Lionhead Bunny.
Unique Pet Showcase
Date: 4 – 4.45PM, 6 April 2018
Venue: Stage Area
Find out more here.
6. Raise money for charity by bidding at an art auction
There's no better way to end a day out in luxury besides splurging on a lil' somethin' somethin' for your pet. With the Pawsitive Silent Auction, artists Paul Foster and Vanessa Vanderstraaten will be auctioning off their fine pieces of art. All proceeds will go to animal welfare organisations, such as the Animal Lovers League, Cat Welfare Society, and SOSD.
Dates: 6 – 8 April 2018
Bring your pet to PetExpo 2018
Besides yoga classes and fashion shows, the PetExpo 2018 is also undeniably a shopping haven for your pets. From online stores like Perromart to pet body & bath specialists like Cider & Basil, PetExpo 2018 has everything your pet's ever needed – pet food, pet products, and even pet insurance.
We might've said that the PetExpo 2018 will level up your pet's SES status – more than chilling at an ordinary pet cafe – but take it with a pinch of salt. All the fashion shows and yoga classes in the world aren't worth nuts if your pets aren't into that sort of thing. All that matters is that your pet's happy and healthy, and that's exactly what PetExpo will be doing – especially when you're sure to be spending loads of quality pet bonding time together.
PetExpo 2018 Event
Dates: 11AM – 8PM, 6 to 8 April 2018
Venue: Singapore Expo Hall 7
Registration: $5/day or $12 for 3-day pass (Free entry for children and pets)
Purchase your tickets online or at the door.
Bonus for TSL readers: Here's a chance for you to win a pair of 1-day passes for 6 April (Friday) – all you have to do go over the Facebook post to:
Tag a friend that you'll like to bring along
Leave a comment saying why you and your friend should win a pair of passes
The contest ends on 2 April 2018 and 50 lucky winners will be chosen.
---
This post was brought to you by PetExpo.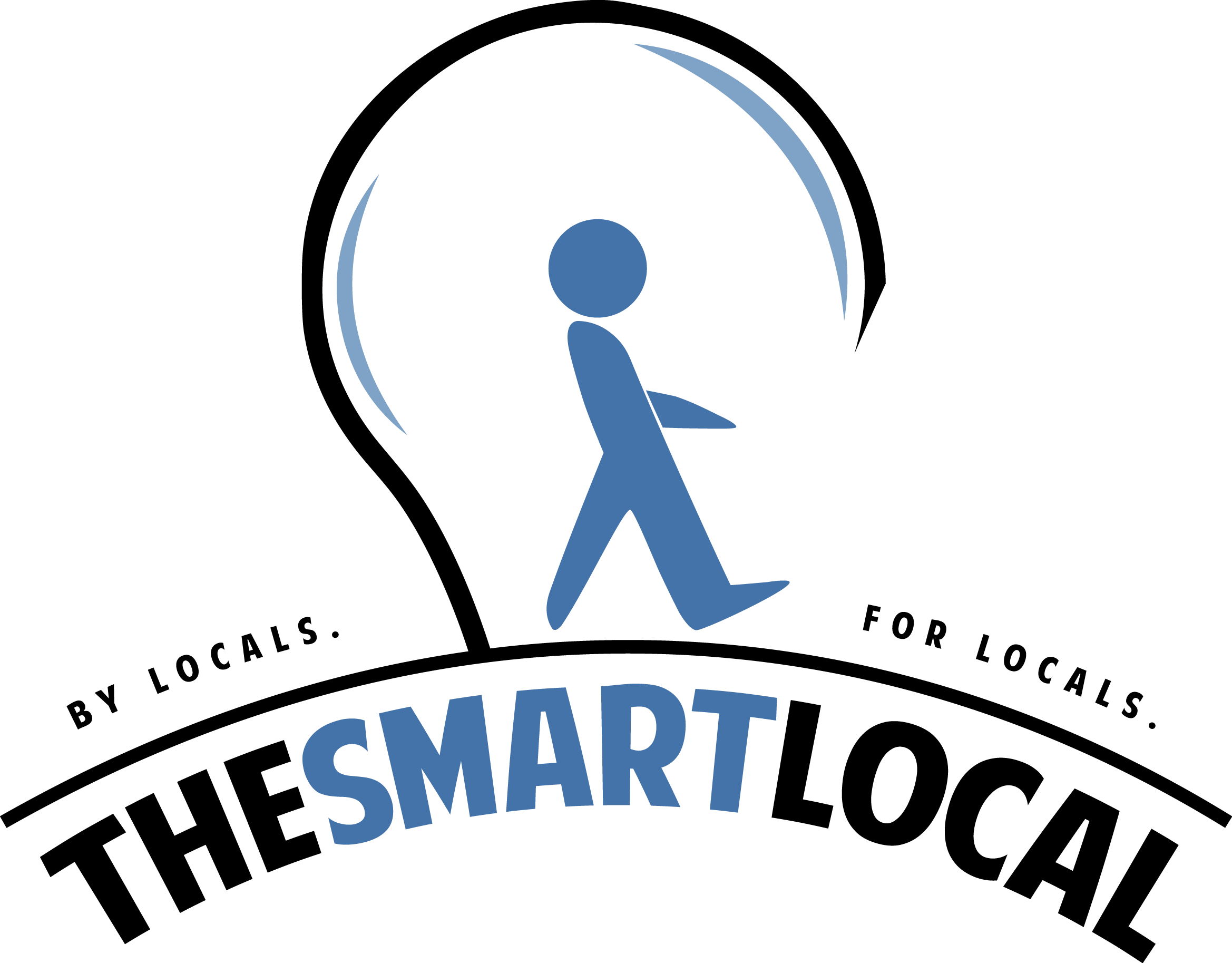 Drop us your email so you won't miss the latest news.