Meow! Woof! Pets!
To many of us pet lovers, our pets are more than our best friends – they are our little 'furkids'. Whenever we leave them behind at home, we feel a tinge of sadness. Will they be safe, all alone at home?
Furthermore, if not all restaurants are family friendly, how many more are pet friendly? Thankfully, even though most cafes in Singapore don't (literally) open their doors to pets, there are many that will welcome your furkid – even if it means dining at the al fresco area. The next time you're going to leave your furkids behind again, head to one to these cafes and bring them along too!
-For the Pooches-
1. Happenstance Cafe
This cafe has a menu specially for pets, where you can customise your furkid's pasta (from $6.50). Served in a cute Hello Kitty dish, human owners might even get a little jealous. Human food such as Beef & Mushroom Cheese Fries ($12) and Fish & Chip ($16) are also served here.
For all the owners of hyperactive furballs, this cafe knows how active pets can be: there's a spacious area where the pets can play while you dine in comfort! The tables are high enough for pets to weave through, instead of jumping onto the tables to steal your food.
Address: 35 Opal Crescent, Singapore 328425
Telephone: 6341 7871
Opening hours: Mon to Fri: 12PM – 9PM | Sat to Sun: 11AM – 9PM
2. The Coastal Settlement
Source: @meetbrowny
Even though there isn't a separate menu here for your furballs, the staff are warm and friendly, and will provide a bowl of water for your pet to lap up. As The Coastal Settlement is known for its food, it's a plus point that it's pet friendly!
Address: 200 Netheravon Road, Singapore 508529
Telephone: 6475 0200
Opening hours: Tue – Thu: 10:30AM – 11PM | Fri: 10:30AM – 12AM | Sat: 8:30AM – 12AM | Sun: 8:30AM – 11PM | Closed on Mon
3. Sun Ray Café
Source: @revers3oreo 
Tucked away in a little pocket within the Serangoon Gardens estate, Sun Ray Cafe was a nominee for the Epicurean Star Award Singapore 2013, which recognises F&B outlets for their cuisine and dining experiences. Even if you're wary of animals or allergic to them, there is a pet door which cleverly separates the pet friendly and non-pet friendly areas.
Source: @xd_nat_t
This cafe does not compromise on its food – enjoy their Garden Green Slad (from $3), Baked Salmon ($6.50), and Striploin Steak ($8). They also roast their own coffee.
Address: 79 & 81 Brighton Crescent, Serangoon Gardens Estate, Singapore 559218
Telephone: 6283 8700
Opening hours: Tues – Sun: 9:30AM – 10PM | Closed on Mon
4. The Garden Slug
Source: @thelovelydirectoryan
The Garden Slug serves hearty, and delicious Western cuisine with their Babyback Pork Ribs (from $32) and Tom Yum Pasta Vongole ($19.50) being customer favourites. There's also dog-friendly dishes available like the Woofmelette Barkfast ($13.90), and the Bluenana Pancake ($13.90).
Address:  Bright Centre, #01-59/61, 55 Lorong L Telok Kurau , Singapore 425500
Telephone: 6346 0504
Opening hours: Mon – Tues: 6PM – 10PM | Wed – Fri: 11AM – 10PM | Sat – Sun, PH: 9AM – 10PM
5. Artistry
For all the pet owners who appreciate art, Artistry is the perfect stop to fill your stomach and gaze into the depths of an art piece. An art gallery and cafe combined, art pieces by both local and international artists are on display. Bring your pooch along to Artistry's al fresco area, and tuck into their delectable PB&J Toast ($15) or Sakura Ebi Aglio Olio ($22).
Address: 17 Jalan Pinang, Singapore 199149
Telephone: 6298 2420
Opening hours: Tues – Sat: 9AM – 11PM | Sun: 9AM – 4PM | Closed on Mon
6. Coastes
Bring your pooch down to Coastes and live out that idyllic scene of cute dogs running around the beach and playing in the water. Located on Siloso Beach, the bar/cafe is the perfect place to laze by the beach and catch some rays with man's best friend.
After a long day swimming with your dog, chill and unwind at Coastes, sip on cocktails and poke at desserts as you relax at the outdoor benches. Coastes even makes your dog comfortable by providing bean bags!
Source: @qiuuing
Address: #01-05, 50 Siloso Beach Walk
Telephone: 6631 8938
Opening hours: Mon – Thur: 9AM – 11PM | Fri – Sat: 9AM – 1AM | Sun: 9AM – 11PM
7. Kith Cafe
With great food and fantastic service, Kith Cafe is the perfect spot for a lazy weekend brunch with your pooch.Head to the Robertson Quay outlet for a fantastic view of the Singapore River, and tuck into scrumptious food, like the Hotdog Sandwich ($11) and Granchio ($15), and sit contentedly as you watch your pooch wag its tail.
Address: #01-28, 7 Rodyk Street, Robertson Quay, Singapore 238215
Telephone: 6341 9407
Opening hours: Mon – Fri: 7AM – 4PM | Sat – Sun: 7AM – 6PM
8. We Are The Furballs (WTF)
Located in a nondescript corner of Bugis+'s rooftop lies Singapore's first dog-petting cafe. Sure, there are plenty of cat cafes for those who prefer docile kitties, but here's a place for those who have a penchant for man's best friend!
Children under the age of 10 are strictly not allowed in the premises, as the owners of WTF seek to protect both dogs and children.
Check out our full review of WTF here!
Book a visit to We Are The Furballs.
Address: #07-07, Bugis+, 201 Victoria Street, Singapore 188067
Telephone: 6509 1186
Opening hours: Sun – Thur: 1PM – 10PM | Fri – Sat: 12:30PM – 10:30PM
 -For the Felines-
9. The Cat Cafe
As you lounge and relax on the sofa while sipping your soft drink, don't be surprised if a cat lightly jumps onto you. At The Cat Cafe, simply pay $15 for entrance and a free drink and just chill for the rest of the day. With no one to chase you out, and the company of cats around, be treated to a purr-fect afternoon. Furthermore, the cats were rescued from Kitty Care Haven – show them some love!
Address: 241B Victoria Street Level 3, Singapore 188030
Telephone: 6338 6815
Opening hours: Mon: 3PM – 10PM | Tues – Sun: 10AM – 10PM
10. Meomi Cat Cafe
Who can resist the innocent, wide-eyed stare of a cat? Enjoy an afternoon with the cats at Meomi Cat Cafe – abandon your food on the small little tables and spend your time being tickled by the cats' antics. From waving a magic wand to stroking their fur as they purr on your lap, playing with these little furballs is a stress reliever. The cafe is small and cozy, which benefits the cats as they won't be overwhelmed by too many humans!
Address: 668 North Bridge Road, Singapore 188801
Telephone: 6296 0339
Opening hours: Daily: 11AM – 10PM
11. Cat Cafe Neko no Niwa
As Singapore's very first cat cafe, this concept was inspired by the sprawling cat cafes in Japan. Besides simply eating and drinking, don't be surprised to find a cat meowing as it comes up to you. This cafe believes in cat therapy – the joy and relaxation that comes with being around cats. As you stroke and cuddle them, or simply watch them leap around, some of that cat karma might rub off on you.
The cats here are no ordinary domesticated creatures – they are abandoned cats who've been rescued, and given a second home. As you enter and take off your shoes, wash your hands and familiarise yourself with the rules by flicking through the Cat Cafe Handbook. While playing with the kitties, help yourself to the cakes and muffins available!
Address: 54A Boat Quay, Singapore 049843
Telephone: 6536 5319
Opening hours: Mon, Wed – Fri: 11AM – 10PM | Sat – Sun: 10AM – 10PM | Closed on Tue
Animal lovers 
The next time you're looking for a 'complete' family gathering with your pet, these are just a handful of cafes which are pet friendly. Your favourite cafe may be pet-friendly too – simply call and ask.
If you're a pet owner, it is important to ensure that your furkid is well-behaved and not disturbing the other diners. As you plan your next cafe hopping adventure, your furkid can tag along too!
A portion of this content may contain referral links to products. Our opinions remain our own.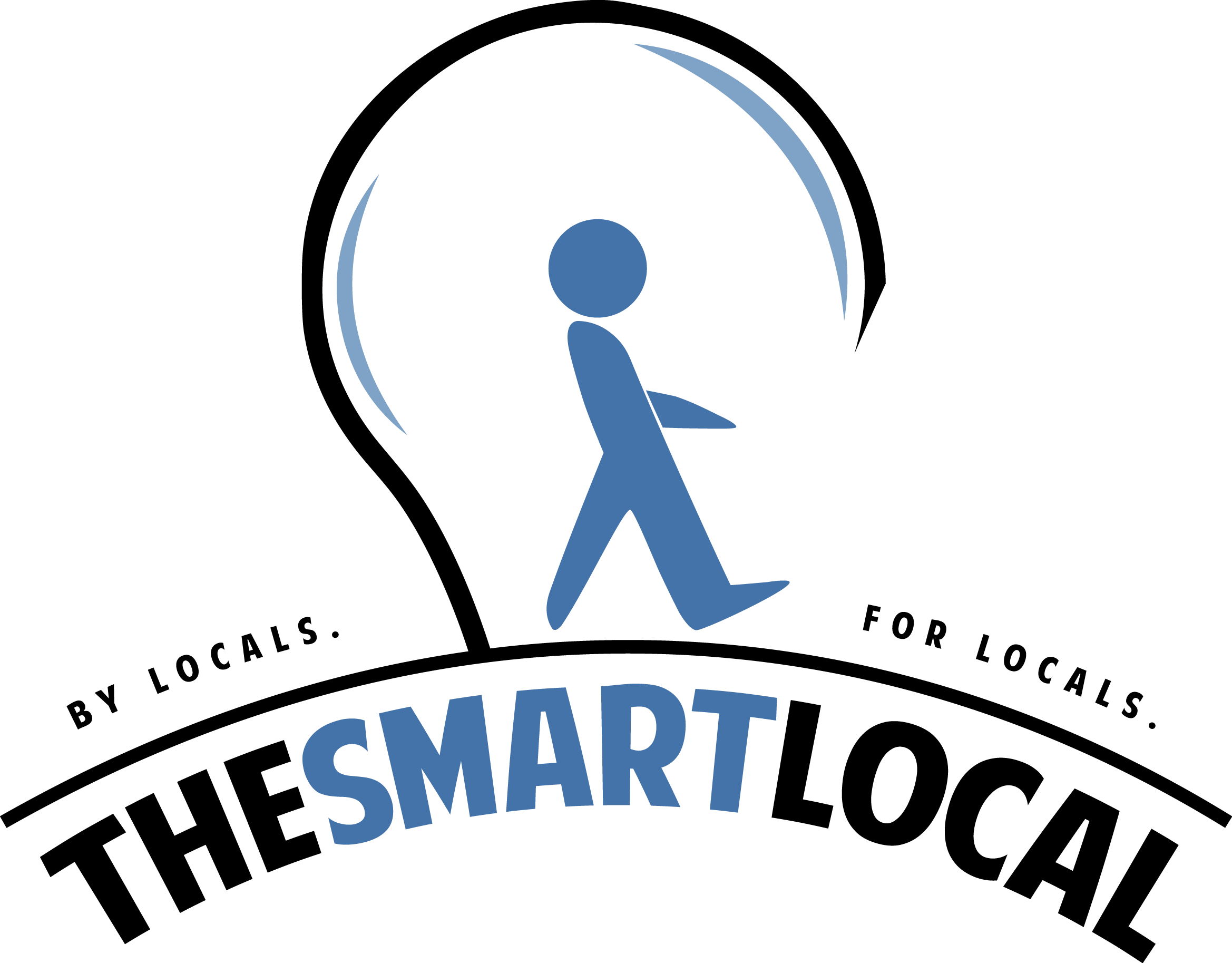 Drop us your email so you won't miss the latest news.