Unique spots at Orchard
Just look at the people mountain people sea in town every weekend – it's proof enough that we never seem to tire of hitting up the place. Orchard may be one of Singaporeans' fave haunts in this little red dot, but heading to the same ol' malls and restaurants does get boring sometimes.
Pass on the mainstream haunts – here are 8 lesser known spots in town to hit up with your pals during weekends.
1. Get your hands on artisanal lifestyle products at K+
K+ is an art exhibition gallery, retail space, and workshop zone rolled into one. Every 6-8 weeks it sees a fresh exhibition – and the current one's an absolute must-go for all Game of Thrones fans.
Source: @tomrandell82
Quell your GOT fantasies by marvelling at intricate pencil microstructure GOT figurines, housed in the K+ Gallery!
You'll need a magnifying glass to examine every detail of each intricately hand-carved figurine Source
Hit up K+ before this exhibition ends on 4 June 2017! You can also satisfy your artsy-fatsy tendencies with artisanal lifestyle products from K+'s retail space, born and bred in the +65. Keep your eyes peeled for timber-finished soy candles and whimsically designed bamboo dishware, among others.
Address: Scotts Square, 6 Scotts Road, #03-14/15, Singapore 228209
Opening Hours: 12nn – 8pm
Telephone: 6694 8896
Website
2. Catch $9 movies at Alliance Francaise Theatre
Catching a movie's one of my favourite forms of escapism for cheap – and watching one in a foreign language is sure to take those escapism levels up a notch.
Head to the Alliance Francaise de Singapour for a French movie with English subtitles for a change from the typical Hollywood ones! Best of all, each ticket only costs $9 – definitely more wallet-friendly than weekend adult movie screenings at the usual cinemas like GV.
Address: 1 Sarkies Road, Singapore 258130
Opening Hours: 9am – 7.30pm (Mon to Fri), 9am – 3pm (Sat)
Telephone: 6737 8422
Website
3. Visit *SCAPE's organic rooftop garden
Source: @summerberryfavour
Ranking as one of *SCAPE's best-kept secrets is Comcrop, its edible rooftop garden. You'll only find 100% organic vegetables here, all grown on vertical racks to save space.
Typical veggie offerings like cherry tomatoes and sweet basil aside, look out for some lesser-known ones like habaneros (orange chilli pepper) and Japanese white eggplants too!
Tantalisingly juicy cherry tomatoes that ooze freshness with every bite Source
The garden's off-limits to the public on normal days, but Comcrop's monthly farm tours will bring you up to this secret spot. Keep a lookout on their Facebook page for updates!
Address: *SCAPE, 2 Orchard Link, #04-01, Singapore 237978
Telephone: 6634 2826
4. Check out quirky and affordable art pieces at Kult Gallery
Source: @kultmagazine
You've already checked out the National Gallery and Ion Orchard Opera Gallery – now add the Kult Gallery to your list. An art gallery nestled in the Emily Hill area, its display changes 4 times a year. The current "$200 Art Show" (till 22 May 2017) promises to be #relatable for all art aficionados out there.
Because unless you're among the rich and atas, investing in a legit piece of artwork means needing to survive on grass for the next 50 years. That's why ALL art pieces in this exhibition are <$200! Check out the silkscreen prints, art on vinyl, resin-cast sculptures and more – then bag your favourite pieces home on the spot.
One of the more mind-boggling art pieces on display Source
Even if you're not intending to buy anything, it'll still be fun to browse!
Address: 11 Upper Wilkie Road, Singapore 228120
Opening Hours: 11am – 7pm (Mon to Fri), 2pm – 7pm (Sat)
Telephone: 6338 1066
Website
5. Challenge your friends to a heart-pumping laser tag showdown
Making a mad dash for the last discounted top isn't the only way to get your heart pumpin' in Orchard – LaserOPS' indoor laser tag will too. It'll see you bolting around obstacles to "shoot" your friends down with laser guns, while dodging others' shots.
Choose to play it capture-the-flag style, or the good ol' way, where the team with the most hits on their opponent wins. Completing the experience are flashing lights, rave-inducing music, and smoke effects to turn the thrill meter up a notch.
Address: The Atrium@Orchard, 60A Orchard Road, #B1-04/05/06, Singapore 238890
Opening Hours: 12nn – 9pm (Mon to Thurs, Sun), 11am – 11pm (Fri to Sat)
Telephone: 6884 4890
Website
6. Satisfy the otaku in you at the Japanese Creative Centre
Hitting up Japanese eateries and binge-watching anime aren't the only ways to quell your feelings of Japan wanderlust. Immerse yourself in Japanese culture with the Japanese Creative Centre's FREE exhibitions and workshops!
Ninja package crafts on display at the exhibition Source
Past workshops include a DIY temari (Japanese toy ball) making session, and a yukata (Japanese summer kimono) workshop, guaranteed to channel vibes from the land of the rising sun – right in the middle of Orchard Road.
And the Experience Enchanting Mie Prefecture exhibition (2016) saw visitors suiting up in authentic Iga ninja outfits and sipping on Mie-exclusive sake!
Address: 4 Nassim Road, Singapore 258372
Opening Hours: (for exhibition) 10am – 6pm (Tues – Sat)
Telephone: 6737 0434
Website
7. Conquer Singapore's only Ninja Warrior course
The Ninja Warrior course Source
BOUNCE Trampoline Park's ninja warrior course lets you come close to fulfilling your Sasuke All-Star daydreams – where you can attempt classic Ninja Warrior obstacles like the quad steps, parallel wall climb, and warped wall for your shot at glory.
In a thrilling addition to the standard course, you can also zip to the finishing point on a mini zipline! Don't worry about falling, cos the trampolines have literally got your back.
Watch us conquer the course here!
Be sure to check out BOUNCE's trampoline dodgeball arena and slam dunking zone too, and put your athletic prowess to the test!
Address: Cathay Cineleisure, 8 Grange Road, #09-01, Singapore 239695
Opening Hours: 10am – 10pm (Mon to Thurs), 10am – 11pm (Fri), 9am – 11pm (Sat), 9am – 10pm (Sun)
Telephone: 6816 2879
Website
8. Be transported back in time at this retro movie gallery
Retro movie posters on display Source
Round up your movie/film-loving pals for an afternoon at The Cathay Gallery, dedicated to ancient movie memorabilia and the history of The Cathay. Peer at vintage posters, cameras, and cinema chairs guaranteed to unleash your ultimate geek level.
An antique film projector stands at the entrance of the gallery Source
Just remember to leave your cameras at home – photography isn't allowed inside the gallery!
Address: The Cathay, 2 Handy Rd, #02-16, Singapore 229233
Opening Hours: 11am – 7pm (Mon to Sat)
Telephone: 6732 7332
"Orchard Road is 'kind of boring'" – debunked
The next time your squad ends up wandering aimlessly around malls whose floorplan you can practically memorise, bring them to one of these lesser-known spots instead. Instant MVP status, guaranteed.
For more non-mainstream places to explore in Singapore: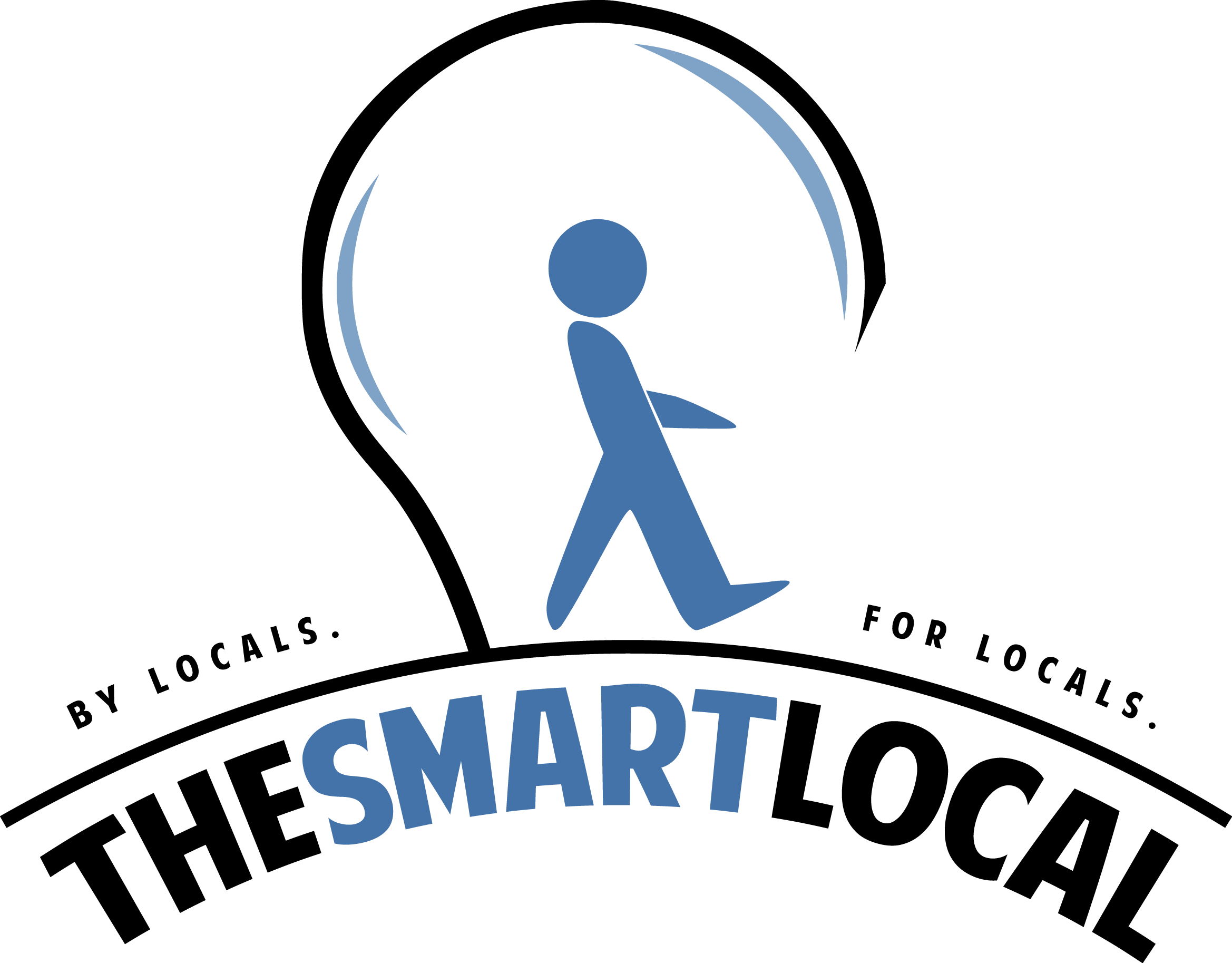 Drop us your email so you won't miss the latest news.