Non-mainstream cinemas in Singapore
Adapted from source
Get-togethers don't get any more basic than the dinner-and-a-movie combo. Sure, it's perfect for a no-frills date – very little planning is required and it's a relatively affordable option too. And if staying in is more your thing, there's always "Netflix and chill" where you don't even have to get off your seat.
But why stay home when there are several unique movie-going experiences out there? From drive-ins to beach cinemas, here are 14 cinema alternatives to consider for a much cooler hangout with your friends:
1. Sunset Cinema at Tanjong Beach
There are already plenty of things that you can do at Sentosa and now you can add one more to the list – outdoor movie-watching. At Sunset Cinema at Tanjong Beach, you'll get to watch movies by the sea – an experience complete with comfy deck chairs, gentle seaside breeze and a stunning sunset view.
Source: @sunsetcinematanjongbeach
This year's inaugural instalment just recently ended, but judging from its success – all dates were sold out – they're likely to bring it back soon. Stay posted by joining their mailing list.
Where: 120 Tanjong Beach Walk, Sentosa, Singapore 098942
Price: $29.80
Website
2. Movie Mob
A monthly affair that's popular among Singaporeans, Movie Mob is a great way to catch a movie under the stars. Depending on the venue, you may even get to kick it old school with a drive-in screening – it's sure to up the romantic factor if you're planning a date night. The best part about it – admission is free! And if you're lucky, there'll also be free drinks and popcorn.
Source: @silentdiscoasia
Their venues vary and sometimes floor mats and comfy oversized cushions are available for your comfort, so come early to chope your spot.
Where: Varies
Price: Free
Website
3. Objectifs
Source: @mrfoodilicious
Objectifs is the go-to space for all things related to visual arts. A centre for photography and film, it often holds screenings of both local and international indie films. Past events held here include Asian Film Focus (Asian stories told in avant-garde ways) and Silver Films (local short films exploring the elderly) where tickets go for as low as $5.
Source: @jd_tn
Where: 155 Middle Road, Singapore 188977
Price: Varies
Website
4. The Screening Room
"Netflix and chill" aside, movie dates don't get any more intimate than the ones you can have at The Screening Room. Its posh boutique theatre is the very essence of "cosy". Here, you'll feel like you're getting an exclusive VIP movie screening – consider this an alternative to Golden Village's Gold Class cinema.
When the movie's over, head on up to their rooftop bar overlooking Ann Siang Hill to enjoy a quick nightcap.
Where: Screening Room Level 3, 12 Ann Siang Road, Singapore 069692
Price: $15 (Min. F&B Spend)
Website
5. Singapore Open Air Cinema Club
If you're a sucker for old-school classics like "Spirited Away" and "Amelie", mark your calendar for an evening with the Singapore Open Air Cinema Club. Held at the rooftop of The Hive by Clarke Quay, the movie screenings here are laidback and intimate, and open to the general public.
Movies screenings are often held on Fridays – a great way for you to wind down and say cheers to the weekend with your buddies.
Where: The Hive Singapore, 59 New Bridge Road, Singapore 059405
Price: $18 (Public) | $10 (The Hive members)
Website
6. Films at the Fort
Films at the Fort gives you the perfect opportunity to catch a movie and have a picnic at the same time. It's a little more atas than your usual outdoor cinema – there's a bar on-site as well as gourmet food courtesy of The Providore. But of course, feel free to bring your own basket if you wish!
It happens only over a few days every year, so tickets tend to run out fast for more popular movies – this year's includes "Moonlight" and "Hidden Figures" – so grab your tickets pronto.
Where: Fort Canning Park
Price: $27.80
Website
7. The Substation
Many people have been to The Substation for the live music and cheeseburger pizza at Timbre, but there's more to it than that – you can attend workshops, visit art galleries and catch indie films at this contemporary arts centre too.
Titles and descriptions of each month's films will only be announced mere days ahead of their premiere – so have fun experiencing the mystery and anticipation that you won't get at any other cinema.
Where: The Substation, 45 Armenian Street, Singapore 179936
Price: $11.50 (Standard) | $37.80 (Season Pass)
Website
8. Alliance Française Ciné Club
Understanding French isn't requisite when you attend movie screenings at Alliance Française's Ciné Club – all their movies come with English subtitles. The club features at least 4 different movies each month – including a mix of popular cuts from yesteryears, and exclusive premieres of more recent releases.
Where: Alliance française de Singapour, 1 Sarkies Road, Singapore 258130
Price: $9 (Public) | $7 (Alliance française Members)
Website
9. Screening Room @ The Arts House
Source: @theartshouse
Akin to a mini-cinema, the Screening Room @ The Arts House frequently holds screenings of indie and foreign films. It's known for collaborating with various festivals and independent filmmakers so its slate is often full of screenings. Look out for the Singapore International Film Festival at the end of the year when the venue will play host to several film premieres.
Where: The Arts House, 1 Old Parliament Lane, Singapore 179429
Price: Varies
Website
10. JCC Cinema Film Series
Japanophiles can look to the Japan Creative Centre Cinema Film Series for some Japanese cinematic fun. A long-standing enterprise by the Embassy of Japan in Singapore, the monthly series showcases popular Japanese films. The centre also has its own e-library, where you can browse their catalogues of films to watch at your own time.
Screenings are free, but you have to register beforehand to secure seats. Check here for details on this month's showing.
Where: Japan Creative Centre, Embassy of Japan in Singapore, 4 Nassim Road Singapore 258372
Price: Free
Website
11. The Projector
Perhaps the most popular "hipster" cinema around, The Projector is an outlet for Singaporeans to catch films that often fly under the radar. So don't be fast to dismiss it as an overrated young person's joint – from concert films to documentaries, they seek out the best films from around the world to ensure that there's never a dull screening.
They also showcase limited screenings of movies whose mainstream runs have ended – providing you a second chance to catch hits like "Get Out" and "Your Name" on the big screen.
Where: 6001 Beach Road, Golden Mile Tower, #05-00 Singapore 199589
Price: $13.50 (Standard) | $11.50 (Concession)
Website
12. Be My Kaki Bus
With Be My Kaki Bus, there's no need to travel downtown to catch a movie. This initiative by People's Association brings family-friendly movies to the heartlands via four wheels – where they are screened from the side of a bus! Each screening is like a mini party, with participating vendors offering a bunch of treats like F&B and handicrafts.
Check out their website for weekly updates – the bus visits a different neighbourhood each week and it might just be heading your way real soon!
Where: Varies
Price: Free
Website
Alternative cinemas for your next gathering
Some of these cinemas may be a far cry from the options you're used to, but where they lack in offering the latest blockbusters, they more than make up for it with selections that are more eclectic.
So switch it up once in a while by taking movie night to one of these places, beyond the confines of your own home or a conventional cinema. Happy watching!
Also check out our articles on the cheapest movie ticket prices and promotions in Singapore.
For more non-mainstream places to visit in Singapore: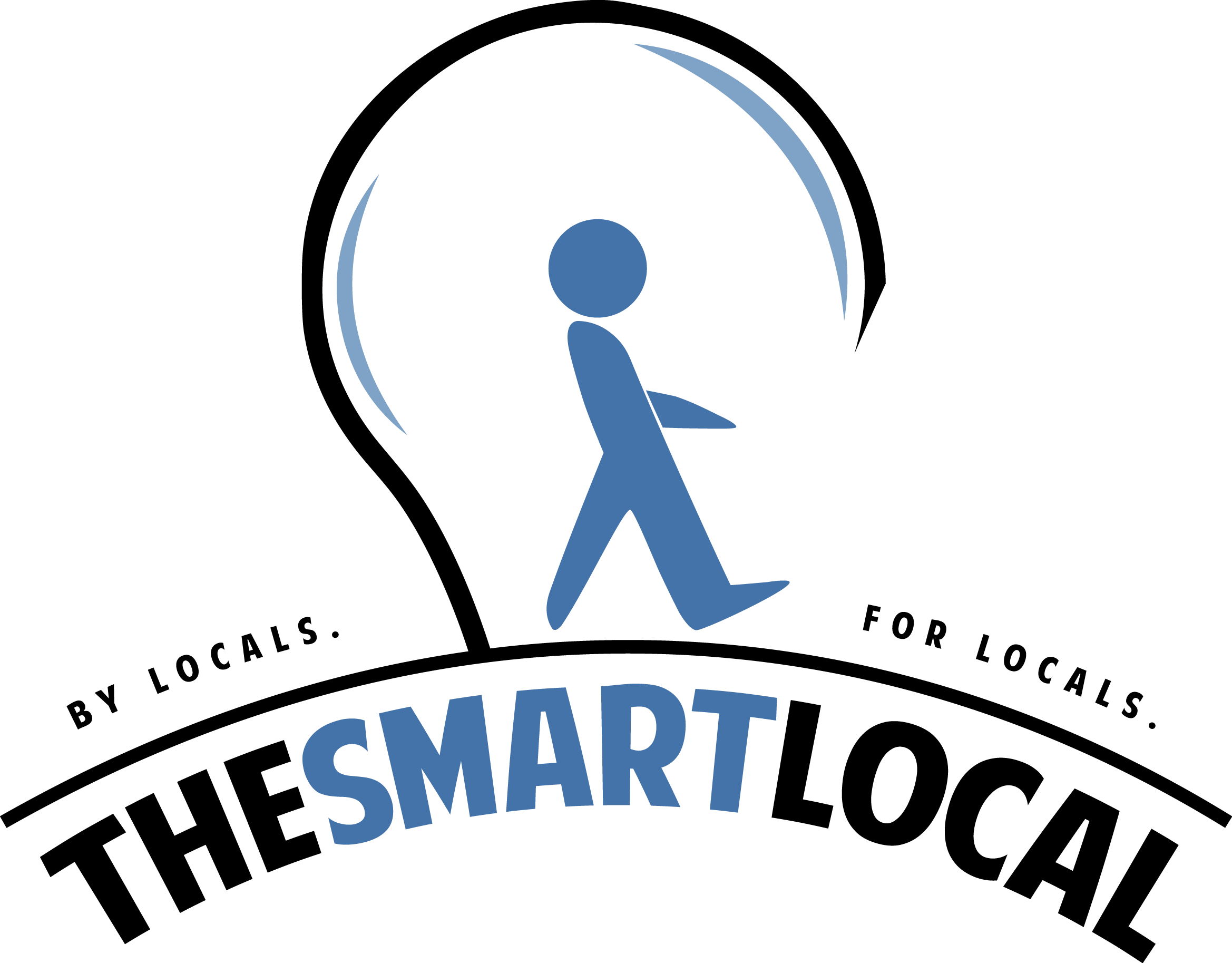 Drop us your email so you won't miss the latest news.