Hokkaido – Beauty on a budget
Source: @ai_canon
Jetting off to Japan is notoriously pricey. Even if you're the travel-savvy sort that knows just when to pick the cheapest flight, that first hit to your wallet can leave you wary of exhorbitantly priced attractions.
But why wince at hefty theme park admissions when all of nature's wonders beckon? Up north, Hokkaido's sweeping landscapes remain open to you – all for $10 or less.
So take a break from skyscrapers and feast your eyes upon endless flower fields, larger-than-life ice sculptures and shimmering blue waters. With recommendations from NHK World TV's travel program Journeys in Japan, we uncovered these 7 gorgeous spots in Japan that will have you wondering: is this the real life, is this just fantasy?
1. Ueno Farm 
Source: @mfn078405
Along the highway from Asahikawa to Obihiro, you'll pass not 1, but 8 lush gardens, earning the route the deserving moniker of "Hokkaido Garden Path". And the most charming of 'em all would be Ueno Farm.
The farm originally sold rice, but we're sure glad it has diversified – today, lounge around in a traditional English-style garden filled with poppies, camomile and other flowers. Little thatched houses, cafes and weekend markets further add to the area's magic.
Tip: Head to the top of Shatekiyama hill to take a pic of the lush fields below. Source: Good!Hokkaido!
If you don't mind a photobomber in your shots, head to the Gnome's Garden. These little stone men will add a quirky touch to your photos and transport you to a whole new world.
Gnome in contemplation. Source: @mfn078405
Opening Hours: 10am – 5pm (Closed on Mondays), Garden is open from April – Oct
Address:16-chome, Nagayama-cho, Asahikawa-shi 
How to get there: 15-minute drive from Asahiyama Zoo
2. Shikisai No Oka Garden
Source: @miyau_san
The OCD among us will be thrilled with this garden – vivid blooms are laid out in neat rows, forming a colour-blocked carpet across the landscape.
The fields hold over 30 varieties of flowers, such as peonies, lupines and even sunflowers.
Source: @ai_canon
And if the flowers don't win you over, adorable alpacas will. An alpaca ranch is set right in the garden, so feed them and watch them munch happily on leaves – ah, one of life's little joys.
Just look at that sweet mug. Source
Opening Hours: 8.30am-6pm (timings vary depending on season), Flowers bloom from April – Oct
Address: Shinsei Daisan, Biei, Kamikawa District
How to get there: 25-minute walk from Bibaushi station, 12-minute taxi from Biei station
3. Shichiku Garden
Source: @shiokosakai
This beautiful garden has a stirring story behind it: Grandma Akiyo Shichiku suffered depression after her husband passed and started growing blooms to seek solace.
Source: Eastern Hokkaido 
We can see why this lifted her spirits. Shichiku Garden boasts acres of vivid flowers – all grown naturally without watering in the last few years.
Coloured just like a rose. Source
There's even an accompanying cafe – which serves up what Hokkaido does best: soft serves.
Opening Hours: 8am – 6pm (April – Nov)
Address: 107 Yonsen Nishi, Biei-cho, Obihiro  
How to get there: 28 minutes from Obhiro Airport by car
4. Cape Soya 
Nail that symmetrical shot at the northernmost point of Japan. Source: @10obata
Also known as the "Ireland of Japan", Cape Soya's landscape is very different from the rest of Japan with annual temperatures of only 7 degrees Celsius. Brrr.
It's cold because it lies at the tip of Hokkaido – there's even a monument to mark the northernmost point. Once you've ticked that off the list, peer out at rolling knolls and majestic hills reminiscent of Ireland's wild beauty.
Source: @akiyoshi_kitagawa
Source: @megkaneko
You might spot wildlife such as the Ezo Deer, and if you want to get hands-on, try fishing at the Sarufutsu river. Just remember to release the fish that you caught during Spring, which is spawning season.
Address: Soyamisaki, Wakkanai
5. Sapporo Snow Festival (Odori Park, Susukino, and Tsudome) 
One of Japan's largest and most popular festivals, Sapporo Snow Festival is your chance to pose with imposing monuments – made from tonnes of snow.
May the force be with you. Source: @812cho
The sculptures are dotted all over the city, but if you want to steer away from leg burn, focus on three main sites: Susukino, Tsudome and Odori Park. Admission is mostly free, too.
Around 300,000 tonnes of snow were used to make "Paris's Arc De Triomphe" Source: NHK WORLD TV
The city's awash with other ice-and-snow related activities to get warmed up for: an ice rink, ski jump display run, snow playground and snow sculpture contests have made an appearance at the festival's past editions.
This mind-blowing – literally – ice sculpture at Odori Park. Source: @william.carter.125
Address: Hokkaido Keizai Center 4F, Kiita 1-Jo Nishi 2-chome, Chuo-ku (2018 Festival Dates: 5 – 11 Feb)
6. Otaru Snow Light Path
Source: NHK WORLD TV
Otaru is also known as the "Wall Street of the North" since it used to be at the centre of Hokkaido's shipping and commercial industries. But when the winter festival descends upon the city in February, it's a far cry from haggard bankers pounding grey pavements.
Source: @terraincognitas
For ten days, illuminated ice lanterns are placed along the canal that runs through the city. Sail along on a boat, as you take in scenes that would look right at home in Hans Christian Andersen's The Little Match Girl. 
Address: Otaru canal, former Temiya railway line, Asarigawa Onsen
How to get there: 10-minute walk from Otaru Station
7. Lake Shikotsu 
Ice sculptures lit in rainbow hues Source
Frozen ice is the best canvas here. In February, clear water from Lake Shikotsu is frozen and crafted into spectacular ice structures for the Lake Shikotsu Ice Festival. A month later of round-the-clock work, the result is a surreal wonderland straight out of a fairytale.
On other months, Lake Shikotsu still holds allure – it's a caldera lake, which is formed by the collapse of a volcano. So, look up and marvel at those grand volcanic peaks.
Source: NHK WORLD TV
And if you take a kayak along the calm lake surface, peer down – the water is so clear you can see almost 10 metres below!
Source: @unigreen_ist
Address: Chitose Station Plaza 2F, 1789-3, Chiyoda-cho 7-chome, Chitose City
How to get there: 40 minutes from Shin-Chitose airport by car, 1 hour bus from Shi-Chitose Kuukou (Airport) station
Bonus: Blue Cave
When describing epic nature scenes, "blue waters" is a term often invoked. Seasoned travellers would claim that's an exaggeration, at least till they glide into this cave in Otaru.
Even without the aid of Photoshop, the waters surrounding this cave are true blue – or more accurately, aquamarine.
Fine, this is not exactly cheap, but the unbelievable views make it well worth the splurge after saving up all your yen. There're many ways to explore the area too, so you can find one that fits your budget: rafting, kayaking, or even in a glass boat for a clear view of the ocean floor.
Address: 4-5, Minato-machi, Otaru-city (Cruise service company)
How to get there: 10-minute walk from Otaru Station
A journey to Hokkaido – right in Singapore
After taking a look at these unbelievable spots, your latent wanderlust might be sparked and have you itching to book the next flight out to Hokkaido. But any trip's better with a bit of planning – and some insider tips of those who've walked the snowy path before you.
To that end, The Smart Local's Audrey Faith and Fauzi Aziz held an exclusive meet-and-greet with fans, spilling tips on what to in Hokkaido at an NHK WORLD TV event.
Fans who attended the session enjoyed light refreshments, photo-taking opportunities and watched a screening of NHK WORLD TV's "Journeys in Japan".
Ice sculptor Kate Thompson, the host of "Journeys in Japan", made a brief Skype appearance.
We can't wait to make our own way to Japan! 
About NHK WORLD TV
Source: NHK WORLD TV
NHK WORLD TV is a free-to-air* news and lifestyle channel broadcast 24/7 in English from Japan, so you can indulge in your Jap-trip fantasies simply by flicking on the television. Start with Journeys In Japan, a popular travel program where hosts explore local culture and offer off-the-beaten-track tips.
Tip: If you like Journeys in Japan, catch J-Trip Plan, Wild Hokkaido and other travel programs  on NHK WORLD TV (Available on Starhub Channel 812, Singtel Channel 157 and the NHK WORLD Free App). Hop on to the website for the full list of programmes and more useful travel tips!
---
This post is brought to you by NHK WORLD TV.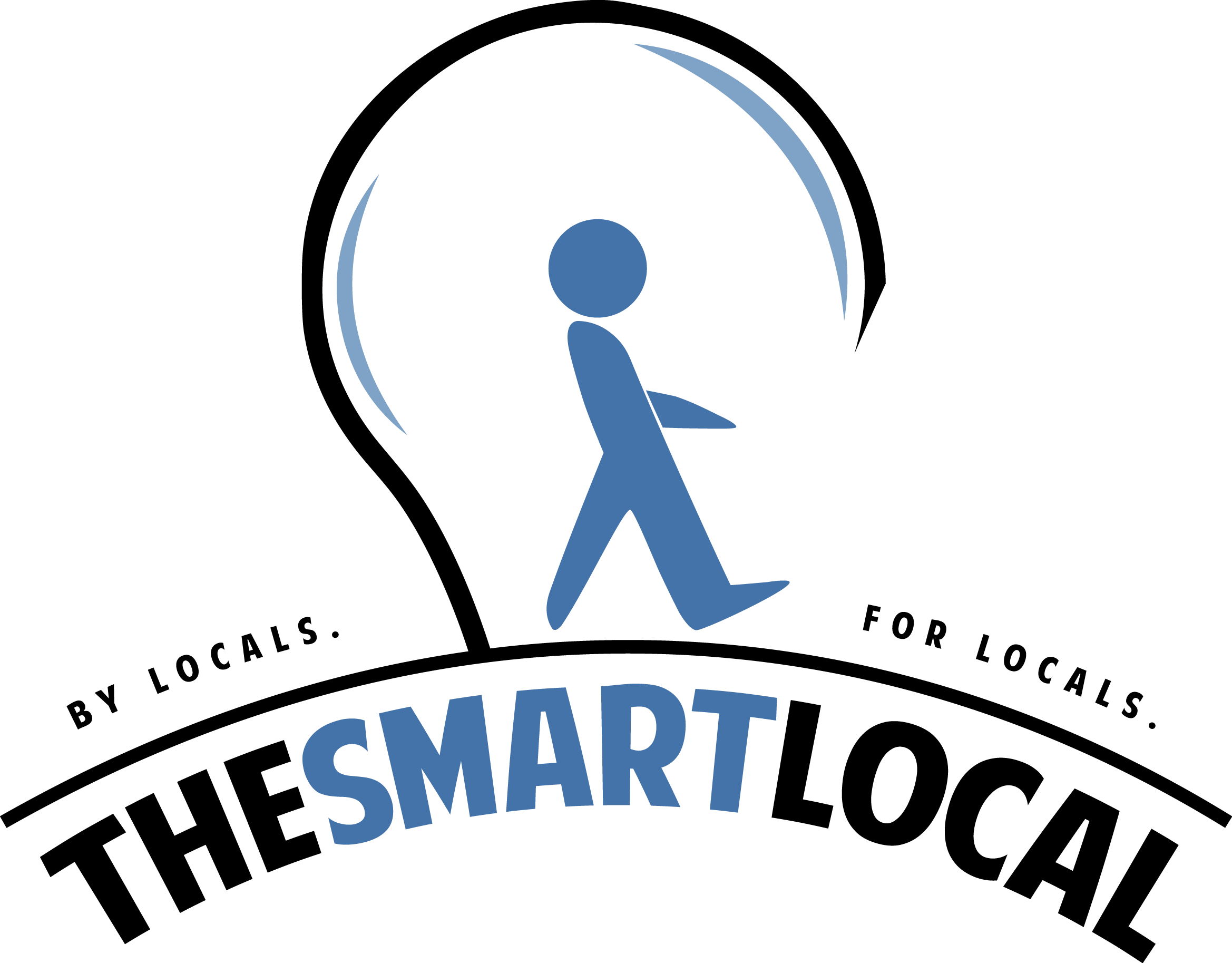 Drop us your email so you won't miss the latest news.