Japanese Food On A Budget
I love Japanese food. Nothing quite revs up my appetite like a whiff of ramen or the ooey-gooey goodness of a curry don; in fact, I could eat dons for the rest of my life and never get sick of it – though my wallet would.
Contrary to popular belief, mouthgasmic Japanese food can be quite affordable – even in the atas Orchard stretch! Skip the lusting after $18++ ramen, and embrace the cheap and good plebeian Japanese food life instead. This list of 10 Japanese food places offering mouthwatering goodness at affordable prices has got you covered. Save more, and eat more!
1. Menmaru (udon)
Not to be confused with the popular Manmaru restaurant, this udon joint nestled in Shaw Orchard's Food Republic brings in restaurant-worthy ramen to the everyday Singaporean's kopitiam. At just $6.80, Menmaru's white curry udon (add $2 for an onsen egg!) is a lighter and milkier take on the standard savoury Japanese curry. If you love your udon springy without being too chewy or hard, this is the perfect udon for you – with a unique smooth and creamy soup to slurp it up.
What's more, condiments are free, so take the chance to load up on the tempura flakes! Menmaru also has ala-carte add-ons like pork katsu and crab croquettes for the extra hungry, so take your $15 and feast like a king.
Menmaru Japanese Udon & Ramen
Address: Shaw House Food Republic Basement 1, 350 Orchard Road Singapore 238868, Orchard MRT
Opening Hours: 10am – 10pm (Sunday – Thursday), 10am – 11pm (Friday and Saturday)
2. Ohsho (gyoza and ramen)
It's a wonder how Ohsho isn't labelled one of Singapore's best value-for-money ramen places yet, because it definitely ranks high on my list. This dingy ramen joint nestled in Cuppage Plaza may not look fancy with its open space (air-conditioned) kopitiam-style seats, but the quality you get for the affordable price inclusive of GST – with NO service charge – is incredible.
Ohsho's Kyushu Tonkotsu Ramen ($15) packs a milky rich and intense flavour without making one feel overwhelmed. Expect broth that is refined and savoury, with oh-so-tender chashu that falls apart when probed. Above all that, the best part was how the ramen was filling yet light on the tummy, keeping the food coma at bay.
Source: @gwennon
The handmade gyoza here is an absolute MVP as well. Delicate paper-thin folds of the gyoza packed a punch of intense savoury flavour, and the paste-like filling was so fine, we could find no chewy chunks at all. The result: a smooth, irresistibly decadent highlight of the meal.
Gyoza No Ohsho
Address: 10 Cuppage Rd, 228796, at the main entrance of Cuppage Plaza
Opening Hours: Monday to Saturday 11am – 1.30am, Sunday 11am – 11.30pm
3. Isetan Wa Dining Bento (bento)
When everywhere is crowded and all you want to do is to dig into a hearty Japanese meal, the bento is your life saver. This ready-packed pork Katsu bento set ($11.90) from Wa Dining at Isetan will be sure to fill you up on those grab-and-go days with its thick, ooey-gooey curry sauce slathered all over fluffy Japanese rice and crispy golden brown pork slabs. The deep fried crispy pork skin will satisfy all your fried food cravings, and while it lacks the crisp of a freshly fried pork katsu, the tender meat slabs will have you gnawing away in satisfaction.
Wa Dining
Address: 350 Orchard Road Basement 1, Shaw House Singapore 238868
Opening Hours: 10am – 9pm
4. Yayoiken (rice set)
The don and its lava-like gravy cannot be resisted. Thankfully, Yayoiken's affordable rice sets make it easier to submit to the major cravings at just $12.90 for a Mix Toji ala carte. If you can never decide between succulent meats like beef, pork, or shrimp, don't fret – just get them all! With this generous combination of crispy breaded pork loin, prawns and juicy sliced beef mixed into an omelette, you can savour a bit of everything without feeling too greedy.
Check out their affordable menu here.
Yayoiken
Address: 313 Orchard Road, #B3-33/34, Singapore 238895
Opening Hours: Sun to Thurs from 11am – 9.30pm (Last Order 9:30pm)
5. Teppei Syokudo (kaisendon)
Teppei Syokudo is most well known for its affordable DIY kaisen and chirashi dons, and for good reason. Its DIY feature allows you to customize your own don right down to the fish selection and size, which means you'll be able to satisfy your cravings with a small kaisendon at just $8.80 – almost half the price of a regular kaisendon elsewhere. It's definitely one of the cheapest kaisendons around, and a taste-approved one too. Expect no skimpy ingredients, but fresh and juicy cubes of fish atop Japanese sweet rice.
Teppei Syokudo
Address: 2 Orchard Turn #B4-57 ION Orchard Singapore 238801
Opening Hours: 10am to 10pm daily
6. Tsuru Koshi Udon (udon)
With udon imported directly from its native homeland, Tsuru Koshi Udon offers the authentic taste of Japanese udon for just $9.50, complete with light and crispy Kakiage that is not in the least bit oily-tasting. The clear soup packs a punch of soy sauce flavour, a hearty complement to the springy, chewy noodles that will give you a good jaw exercise. If you're looking for an unconventional udon fix, the savoury Atsu Atsu Tantan udon – a drier udon with salty tinged minced meat – will definitely be on the top of your food must-try list.
Tsuru Koshi Udon
Address: 391 Orchard Road #B2-01/02/03 Takashimaya Shopping Centre Singapore 238872
Opening Hours: Monday to Sunday 9am – 10pm
7. Gyoza Ya (gyoza)
Source: @wintercrest
Gyozas are typically seen as side dishes to the table of ramens and dons, but not when your gyoza is as droolworthy as Gyoza Ya's. With quirky flavours like the Aburi Mentaiko Gyoza and Cheese Gyoza ($4.80-$8.80) among their specialties, gyoza lovers will be running full on these decadent meat-filled gyozas alone.
Grab a group of friends so you can mix and match flavours without busting the bank, and order up their sides of Garlic fried rice ($5.80) to fill the carb void. With every grain roasted in garlic seasoning and egg wash till delightfully savoury, you'll be hard-pressed trying to restrain yourself from loading on the carbs. Their innovative menu includes eye-opening concoctions of truffle ramen, jya jya men and even luxurious red king crab-stuffed Shimizu gyoza. You'll never run out of novel things to try!
Gyoza Ya
Address: 2 Orchard Turn #B4-56 ION Orchard Singapore 238801
Opening Hours: 11am – 10pm daily
8. Udon Goen @ Food Republic (curry rice)

Source
Ask for a Japanese food recommendation within Wisma Atria and you'd likely be directed to the famous Shiok Maki. But when the queue at Koh Grill & Sushi Bar gets too darn long, you can hop on over to its neighobor – Udon Goen at Food Republic. Don't be fooled by the stall's name – it serves a variety of Japanese grub from ramen to curry rice prepared by legit Japanese chefs!
For only $10.80, the Double Tonkatsu and Katsu Curry Rice ($10.80) comes in a portion so large, it will turn heads on your way back to your seat. Piled atop the rice are crispy chicken cutlet slices, potatoes, and curry lovingly made from tonkotsu broth in place of plain water. The ingredients Udon Goen uses are imported from Kagawa, Japan!
Udon Goen @ Food Republic
Address: 435 Orchard Road #04-02/14 Wisma Atria, Singapore 238877
Opening Hours: 10am – 10pm daily
9. Tokyo Pasta Mario (Japanese Pasta)
Unless you work in the vicinity, food courts in shopping malls are rarely considered for gatherings with friends. But in the unassuming Food Republic at 313@Somerset, a nice fusion of Japanese and Italian cuisine can be found at Tokyo Pasta Mario, with a dedicated seating area for the stall's patrons. A fancy-looking dish like this would've easily set you back by $15 anywhere else, but most pastas go for less than $10 here.
If you're feeling a cream-based pasta, the Prawn & Mushroom in Mentaiko Cream Sauce ($8.80) is touted as one of their bestsellers – with fresh, sweet prawns giving the savory dish a nice balance. Those who crave something more substantial can opt for the Hamburger Steak with Garlic Rice in Western Japanese Brown Sauce Set ($9.80), topped off with an onsen egg for just $1.
Tokyo Pasta Mario
Address: 313@Somerset, 313 Orchard Road, Level 5, Food Republic, Singapore 238895
Opening Hours: 11am – 9:30pm daily
10. Coco Ichibanya (curry rice)
Everyone has those days when all they want to do is stuff their faces with a huge plate heaped with food. Coco Ichibanya is the place for that. With rich curry slathered over fragrant Japanese steamed rice like a blanket, topped with mammoth chunks of katsu and even an omelette if you'd like – you can be sure you'll be stuffed to the seams. The curry draped over the rice is of a thick and rich consistency, coating the pork katsu with a slick, creamy texture – perfect for those who prefer milder, richer curries.
Everything from the amount of rice to the spice level and toppings is customisable at Coco Ichibanya, making it the most accommodating place to pig out for picky eaters.
Coco Ichibanya
Address: #B3 313 Somerset, 313 Orchard Road 238895
Opening Hours: 10am – 10pm daily
Itadakimasu!
Japanese food doesn't have to be excessively expensive, even in the atas Orchard Road stretch. These relatively lesser-known eateries will be your place of respite from the crowds surrounding the Japanese big names, but you won't be getting the short end of the stick here. If you love Japanese food enough to eat it daily, this cheap cheats guide will be your daily go-to for Japanese food that's just as good as the real deal. Itadakimasu!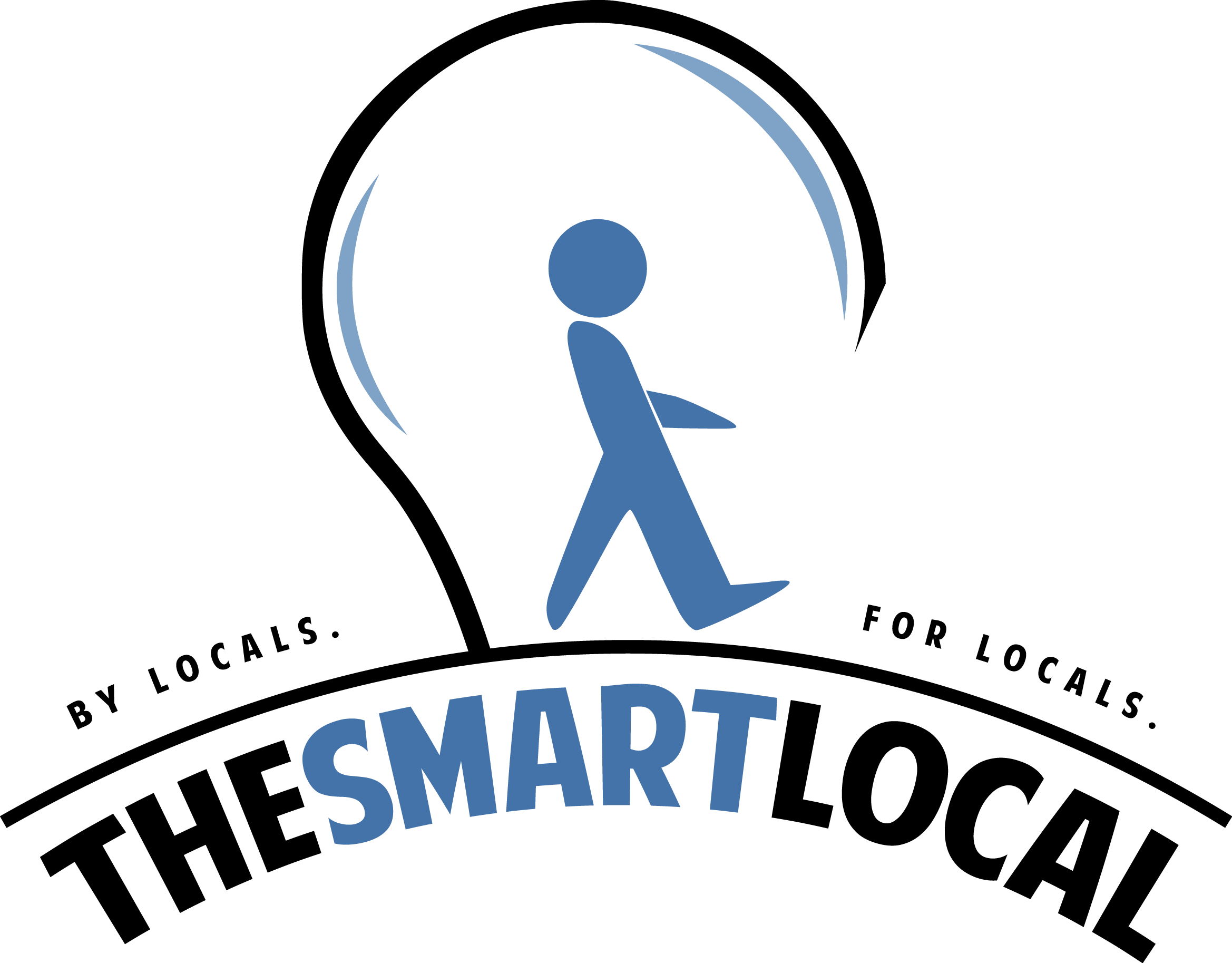 Drop us your email so you won't miss the latest news.