The Biggest Misconception About Singapore Bloggers
The term 'blogger' today gets thrown about too carelessly. Everyone who owns a blog could technically call themselves a blogger. Yet, they may not posses the influence and large readership people associate with this term. The truly influential have the power to make or break a brand overnight. And yes, blogs with this level of influence exist in Singapore.
On the flip side, you have marketers trying to exploit the public's misconception of bloggers by passing off unknown 'bloggers' as influencers. Most of the time they don't do this on purpose, they just lack the knowledge and don't know who to contact. So they end up getting some random blogger to fulfil their 'blogger engagement' criteria or unknown 'bloggers' who won't request fees.
They tell their clients that they just achieved an 'estimated' $XYZ amount of blogger marketing value for them. This is of course untrue but the poor clients who don't understand blogger marketing are none the wiser. However, these folks look ignorant and unprofessional to those in the know. Because if you know the right tools to use, influence can be measured. So how exactly do you distinguish between a influential and non-influential blogger?
What Separates The Top Bloggers?
The best bloggers in Singapore have worked their butts off for years and deserve an important distinction from normal bloggers. These bloggers are media savvy and influential.
They have NO NEED to participate in any "Blog Award" contests as they get so many direct advertisers on their own. And in fact, it's actually the company that's organising the awards that rakes in the money.. The "Best Food/Lifestlye/Whatever blog" winner each year are usually those who have to participate to increase their visibility, and you check out their blog statistics. The top bloggers in Singapore have easily 300k+ followers on their social media channels and attract monthly readership from 250,000 to 1 million on their blogs. Many have rebranded themselves as publishers as the term 'blogger' in Singapore has a negative connotation.
Simply put, they are the influential publications of today. Hundreds and thousands of people see the content they create.
How Do You Measure The Most Popular Singapore Blogs?
To come up with this ranking, we used SimilarWeb traffic numbers which is now recognised as the most accurate publicly available estimator of online traffic. It gives your accurate estimates of a website's traffic down to it's monthly visits. Previously, we used Alexa determine this list and the 20 most popular websites in Singapore – it is nowhere as accurate.
There are other metrics that can gauge the influence of these bloggers like their social media influence and online reputation. It's essential to consider if the blogger fits your brand image, who their readers are and their ability to create content that can cut through the clutter before thinking of engaging them. The majority of bloggers keep themselves free from controversy as they know it puts off advertisers.
Different infuencers have varying levels of influence across new media. Some are hugely influential on social media or youtube but when it comes to their blog they don't have much traffic or bother to update it. So it depends greatly on who your targert audience is and which channels they use.
For fashion related companies and blogshops, Instagram is amazing. It is by far the most cost-effective approach and let's you hit a mass audience rapidly. For other content, the stronger medium is still blog advertising because these posts give brands a permanent and powerful online presence on the Internet. And the top blogs usually have a strong Facebook presence as well.

For example, in "Instagram advertising" your reach has a strong initial reach but its basically limited to 1-2 days and chances are, no one may see it again. The discovery factor is low, but the initial mass reach is high. Whereas, a blog post may not have that initial surge but stays forever on the Internet and can easily be found through google searches. By amplifying their written content on Facebook, some posts also have the potential of going viral, which is the best case scenario.
Still skeptical of blogger marketing? Read this article I wrote for the Singapore Business Review. Smart PR agencies and businesses have realised how powerful blogger marketing is.
The "Power Bloggers" – 6 Most Popular Singapore Blogs
The best bloggers get freebies thrown at them regularly. Don't expect them to do you any favours or give you coverage for free. Don't expect them to be happy that you took the trouble to personally deliver a freebie to their home/office in hope for some publicity. They get that all the time.
While unknown bloggers will be happy to provide free coverage in exchange for freebies, their reach is limited. Even a thousand unknown bloggers combined will not have the reach of just one power blogger. Bloggers who are willing to provide free coverage usually are "building their portfolio" or are generally not influential so they don't get many requests and thus don't have to prioritise their time.
It's simple supply and demand. The top bloggers in Singapore get hundreds of emails every week with freebies from companies hoping to get coverage. And in many cases, advertisers are willing to pay for their advertising. It is only natural they choose to spend their limited time working with advertisers.
The bottom line is this – you pay for what you get. This following list represents the most influential blogs in Singapore in 2015 ranked in no order.
ieatishootipost –

(Food)

ladyironchef –

(Food)

danielsfooddiary –

(Food)
xiaxue – (Beauty & Parenting)

Mr Brown –

(Current Affairs)
TheSmartLocal – (Travel & Lifestyle)
ieatishootipost
Name: Leslie Tay
Category: Food Blog
ieatishootipost.sg is run Dr Leslie Tay, Singapore's most loved celebrity food blogger. He often appears in media and even had his own television series, filmed in partnership with 8 Days.

He is a best-selling food guidebook author and in the day runs his own family clinic that is open 6 days a week. He has a passion for preserving hawker food and often writes well researched stories behind the dishes and hawker stalls he recommends. It's for this reason he has amassed a loyal following of over 100,000 followers on facebook, one of the highest among any individual in Singapore. He is extremely influential and well respected.
The bad news for marketers is how he is extremely selective in what he promotes. If you're a generation Y hawker needing publicity, he will gladly feature you for free if he enjoys your food. If you're a five star hotel throwing money at him to dine at your best restaurant, he will probably decline politely.
However, I've seen him do advertorials before like a national weight loss initiative by the Health Promotion Board. Leslie is always extremely selective about campaigns and only supports advertorials he believes in. Leslie will be a phenomenal asset if you are promoting a campaign aligned with his values.

ladyironchef
Name: Brad Lau
Category: Food Blog
Ladyironchef's real name is Brad Lau, and he gained fame a different way. He was one of the few bloggers clever enough to read up and realise the importance of SEO, engaging a company to optimise the SEO of his blog.
That gave him a huge lead in search engine rankings – meaning if you typed in something food related in google, you're likely to come across his blog first. Even today, his blog receives a significant amount of its traffic from search engines due to the early optimisation he did. Brad is hardworking and takes amazing photographs, which paved the way to his success and large instagram following.
Daniel Food Diary
Name: Daniel Ang
Category: Food Blog
danielfooddiary.com is the blog of Daniel Ang, an Associate Lecturer with both Ngee Ann and Republic Polytechnic, where he teaches mass communication.
Daniel also runs his own own radio programme "Daniel's Food Diary" on Radio1003. He is popular and well liked by his students, and he puts in a good amount of effort in his blog posts. His reviews are a mixture of positive and negative reviews, as he does not believe in writing a positive comments just because it is an advertisement. This has gained him a loyal following who trusts the integrity of his reviews.
He is also very popular on instagram where he posts videos instead of pictures. He once mentioned how he received over 17 food tasting invitations in a single day!
Xiaxue
Name: Wendy Cheng
Category: Beauty & Parenting Blog
xiaxue.blogspot.sg – The most famous Singaporean blogger of all, Wendy was the pioneer that managed to carve a career out of blogging back when it was just a casual past time. She gets sponsored everything from home renovations to annual car rentals. She has graced the cover of 8 days magazine and was even asked to play herself in a local movie.
What makes her stand out? Her intelligent and provocative writing, fantastic photoshopping skills and her raw honest approach in everything she does. She's a member of Mensa and also bared her soul to the world during her plastic surgery experience back when it was a very taboo thing to do in Singapore. I also think she has the most engaging writing style out of all the bloggers.
She isn't afraid to tackle controversial issues or challenge ideas and culture norms and thus inevitably ends up offending someone in some way. I think that's how she got her initial traction. Nothing is sugar coated in her writing.
These days, Wendy is more active on her social media channels like instagram and twitter, but she is still the blogger with the most influence in Singapore due to her influence on these channels. She's making the transition to mummy blogger too with the birth of her son Dashiel, conquering another market in Singapore – parenting. She maintains an unrivalled influence on the young female population in Singapore.
Mr Brown

Photo Credit: See Ting Chan
Name: Lee Kin Mun
Category: Current Affairs
mrbrown is knwon as the blogfather of Singapore, and is one of most influential bloggers in our country. Mr Brown is a satirist best known for his social and political commentary and he writes with an enjoyable level of wit and analysis that sets a good example for the rest of the blogging community.
He used to have a column in the new paper until 2006 when he penned an insightful but alas controversial article titled "S'poreans are fed, up with progress!". This resulted in the indefinite 'suspension' of his column in the paper. Many note he exceeded the OB marker (out of bounds marker), a term Singapore media uses that refers to topics not permissible for public discussion.
He also produces a lot of quality current affairs song parodies and skits on his youtube channel from themrbrownshow. His Klout score (social media influence metric) is an incredible 79, which puts him in the top 3 biggest social media influencers in Singapore only behind The Straits Times and Channel News Asia.
He appeals to an older demographic focused more on current affairs than lifestyle products, and some of his advertising is so subtle in nature, that you would have no idea they were even sponsored posts.

TheSmartLocal
Category: Travel & Lifestyle
TheSmartLocal started as an individual travel and lifestyle blog that transformed into a publishing company in thee years. Today, TheSmartLocal is a hybrid between a blog and a magazine, with a young team of journalists and video producers showcasing the best of Singapore and beyond. Apart from their editorial website which receives 1.5-2 million hits a month, they have also started a video channel called TheSmartLocalTV that receives 2.5 – 3.5 million views each month.
TheSmartLocal was the first to combine the conversational style of blogging and the professionalism of journalism into one new media entity. This has led to the creation of a new type of media publication in Singapore, that offers clients a holistic way to reach their readers through editorial, video and social media,
Every month, their content reaches over three million Singaporeans. Because of their strong social media following, some of their posts become ridiculously viral, and can reach hundreds of thousands of users – giving advertisers tremendous publicity.
TheSmartLocal puts in extra effort to create advertisements that are interesting and relevant to their readers. An example of this was their guide to the best Instagram-worthy places in Singapore. They had their photographer/model go around Singapore creating shots that would make a very visually-attractive article. This was specially conceptualised to promote the launch of a new camera and to hit its a key target audience – those looking for a camera to take beautiful pictures for their Instagram feed.
(This article for Panasonic Singapore reached over 250,000 people in just 24 hours.)
Being a business, they are professional in the way they do work, keeping strictly to deadlines, hitting ROIs and delivering full reports of the campaigns. You can contact TheSmartLocal for enquires or check out theiradvertisement page for more information.
Summary of Top Blogs in Singapore
The most popular blogs in Singapore wield a large amount of influence well worth your advertising dollar. Because of their readership, the top blogs get approached often, and it doesn't make sense for them to give advertisers free publicity. There is a difference between blogs. If you ever ran a failed blogging campaign, you may wrongly feel that advertising through blogs is bad. It isn't. You just have to engage the right people.
If you're comfortable blowing $5,000 – $10,000 on a single media buyout in print that lasts just once with a readership of say 50k, you should not flinch at the asking prices from top blogs where sponsored posts usually range just $2k to $5k. Most of the blogs / publishers listed above, average over 500k visitors monthly and these sponsored posts on the internet last forever, unlike print.
You will get more than your dollar's worth. Companies should take advantage of the current prices as its only a matter of time before more advertisers catch up to speed and push prices up. You can also contact us for enquires.
Where does my blog stand?
Make sure you look at SimilarWeb Rankings to estimate web traffic as you really want to grab eyeballs in the online digital space. SimilarWeb reflects the online readership of blogs most accurately.
If you want to see how a blog compares just go hereand enter the URL. You will get the most accurate traffic statistics possible down to the monthly visits. Make sure to also look at where the traffic is coming from. You want a healthy number under direct visits which indicates reader loyalty and the traffic sources should be spread out equally over direct, social and search.
If you have your own blog, don't be disheartened if your traffic isn't very high. Plenty of good bloggers may not have the traffic or influence yet, but if you work very hard, you may one day get there. With a few exceptions, most of the blogs below average less than 40,000 views per month but there are some gems there. Just use SimilarWeb to check them out for yourselves.

Other Popular Singapore Blogs

While these blogs do not have as much traffic as the top 6 listed above, they are still among the top blogs in Singapore and they get way more readership than the average blog.

– Food Blogs –
Johor Khaki
Johor Kaki is the blog of Tony, who is actually a Singaporean with the mission of putting every good Johor Hawker on the internet, one by one. Johor you are SO LUCKY! He believes in not highlighting bad experiences for fear of hurting the hawker's livelihood and business.
His dedication is incredible and I feel at a similar level to Leslie Tay (ieatishootipost) as both of them seem to be the only food bloggers in Singapore who go out of their way to talk to the owners to discover more about their history and food making process… and then document what they learned for us readers online.
Tony has been recently won the very well deserved "omy Best Singapore food blog of 2013" for his efforts. Lately he has started to feature Singapore food on his blog. Personally, he is one of my favourite bloggers and he is super nice person destined to reach the top of the local blogosphere.
Melicacy
I'm really glad I get to include Melissa in this updated list! Melissa has a very pleasant disposition and she's a media darling, she gets invited everywhere! Although she just made it to this list, she has a stronger social following than what her traffic alludes to.
She is one of the few bloggers who can both write well and take gorgeous photographs. She started as a freelance writer and has turned into one of Singapore's top food bloggers. Because she's at events so often, he knows plenty that goes on in the blogosphere. She's been sharing some really scandalous gossip with me that is too juicy to be posted here hahaha.
CAMEMBERU
Camemberu is the blog of Catherine Ling, a high profile blogger sponsored by Canon who has written sites like CNN and Yahoo Makanation. I really enjoyed traveling with her on our recent AirAsia trip to Yogyakarta and yay, shes going to do a soundbite for our next video!
Miss Tam Chiak
Miss Tam Chiak also known as Maureen is a popular travel and food blogger with a passion for photography. She does not consider herself a professional food blogger nor a photographer as she does not believe her passion can become a job. I think she does both these things extremely well.
In person she is super down to earth and friendly.
NoobCook Recipes
NoobCook is the most popular of these three niche blogs with an Alexa rank of 170,535. The blogger calls herself "wiffy" and describes herself as someone who "enjoys cooking even though I don't think I'm very good at it".
I'm sure her readers will beg to differ, with over 15k facebook fans and every recipe instantly getting over 50 shares, she has built up quite the following with her simple to make recipes with great photos.
Chubby Hubby
Started in 2005 by Aun, a journalist and photographer early in his career, Chubby Hubby is one of the earliest Singapore food blogs. He currently runs the creative lifestyle group Ate. His blog has been bestowed upon awards and mentioned a ridiculous amount of times in high profile foreign media. It's something you don't see from bloggers who's fathers aren't Tommy Koh.
I'm not alluding to anything! Perhaps he could have earned these merits which no other blogger in Singapore has received by himself. I will leave that for you to decide lol.
Rubbish Eat Rubbish Grow
Rubbish Eat Rubbish Grow is a popular and relatively new food blog having started in 2011 and already with an Alexa Rank of 616,321. They are a community-based food blog and aim to represent Singapore from all walks of life.
Their main contributor is 'Wise Guy' – who describes himself as a "gay lorry-driving ah beng". They are friends with DanielFoodDiary and get an incredible amount of restaurant invitations every month.
– Political Blogs –
The Heart Truths
In under one year, Roy Ngerng has risen from complete obscurity to become the second most popular political blogger in Singapore. He may not the most influential political blogger and because his blogs can be hits or misses people may take what he says with a pinch of salt.
However, his endless passion to write about what he believes in has led him to churn out plenty of good reads and attract followers. When he writes articles, he usually digs deep and presents statistical evidence to back his statements. He has learned to tone down the emotions in his posts and I feel he will only continue to get better as time goes by.
yawning Bread
Alex Au more commonly known as Yawning Bread is one of the most prominent political bloggers and activists in Singapore. He has being served defamation suits before for his blog posts which could be interpreted by some as an indication of the amount of influence he wields.
The difference between him and other "activists" is the amount of effort and rationale he applies in his well written posts. This is in stark contrast to those who just write very angry emotionally charged posts. If you want to start a credible political blog that is constructive and perhaps one day may result in change, this is how you do it.
– Beauty & Fashion Blogs –
Naomi Neo
Naomi Neo is a high profile blogger and blogshop model and she and Qiu Qiu may make their way into the top blogs very soon. Both their monthly viewership statistics currently hover around the 100k mark, and they both have very strong social media influence.
Naomi has a huge social media following which probably puts her in the top 5 bloggers with the biggest social media following in Singapore. She also has an extremely popular youtube channel where she teaches her subscribers make up and beauty tips.
(She would make the top 10 list)
Qiu Qiu
QiuQiu is the star of clicknetworkTV's "Budget Barbie" – a show for ladies where she hunts for the best fashion deals. She runs her own magazine the "QWeekly" and there is something special about her which makes her extremely likable.
Considered by many to be beautiful already, she thought different and underwent sponsored plastic surgery recently to "correct her imperfections". She documented her whole story here.
(She would make the top 10 list)
Sophie Willocq
Sophie is a popular beauty blogger / model with a huge instagram following who is friends with other top female bloggers like Xiaxue. Being my friend's ex-girlfriend, I've seen her a couple of times in real life and she's just as gorgeous as she is in her pictures.
moonberry
A fashion blog by moonberry who describes herself as a "Socialmedialite" and New York designer. She won the 2011 Singapore Blog Awards for best beauty blog. She regularly attends fashion shows and openings and is very active on instagram.
Beatrice Tan
Beatrice Tan is a high profile beauty blogger who has appeared in many media from make up videos to photo shoots. I first got to know about her when AspirantSG told me the story of how he got back into blogging. He went to a social media class taught by Beatrice and left really inspired.
She has her own blog shop and she's popular on her social media channels.
Oh so fickle
Tammy Tay is a blogshop model and the owner of blogshop ohsofickle which she founded back when she was 15. Unlike most beauty blogs which just have pictures, her blog posts are comprehensive and helpful, which may explain the popularity of her blog. And of course it has lots of pretty pictures too!
(She would make the top 10 list)
Peonykiss
Pei Ling is the owner of popular blogshop agneselle. She is the only one who made it both to our top blogshops in Singapore and most popular blogger list. She regularly models her own clothes and her blog posts are filled with photo shoots and personal adventures with her Korean boyfriend.
Sixpegs
sixpegs.com is a fashion, food and travel blog started by Peggy Chang. Her travel blogs are my favourite part of her site where she documents her many travels around Europe.
She also co-owns a Tiramisu Specialty store called The Tiramisu Hero with her life partner and most of her time now is spent running it.
Viva Woman
vivawoman.net – Run by Sesame, Viva Woman is the leading Singapore beauty and fashion blog. Sesame is a self confessed skin care addict who takes an interest in reading ingredient lists and is increasingly fond of using organic and natural beauty products whenever possible.
BagaholicBoy
BagaholicBoy aka Alivn Cher describes himself as "A man and his never-ending quest to seek out the best designer bags and life's other little luxuries." He is extremely popular with the hip female population in Singapore and is a very private blogger who blogs about bags.
I think with his sense of fashion and photography skills he would be a super star in the blogosphere if he blogged about more mainstream things and opened himself up. I think hes one of the top bloggers to approach for fashion coverage in Singapore.
– Lifestyle Blogs –
Darren Sim
Darren is a social media influencer on men's lifestyle in Singapore and also the other half of popular blogger Melicacy. He graduated at the top of his cohort in SMU and even codes his own plugins. He is super friendly and nice in person and is very active with his philosophical thoughts on life on his twitter account.
AspirantSG
aspirantsg.com is a Singaporean digital marketer who shares his experiences as an avid foodie, traveller & social media enthusiast. Besides managing his own blog, he is also a regular contributor on Singapore Business Review and Travelcasts. In our chat with him he shares with us some of his favourite posts.
Alvinology
alvinology.com is the blog of Alvin and his wife Rachel. Alvin is one of the most prolific bloggers in Singapore having appeared in newspapers and many media.
At one point he was commanding over 30,000 readers a day. He used to work at omy and was in charge of their online marketing. In person he is really fun, humorous and popular with the other bloggers.
Mitsueki
Mitsueki blogs about everything from fashion, food, current affairs she gets plenty of traffic. She managed to create an extremely friendly search engine blog which ranks her at the top of google for many search terms, which may partly explain her success. She also owns the blogshop GlamPuss.
She's well spoken and when you talk to her she comes off as someone very articulate and well educated.
SuperAdrianMe
Superadrianme is the brainchild of Adrian Seet, a former marketing executive who left the corporate world, taking the plunge to see up his own magazine blog. They cover everything from tech to beauty to fashion on their blog and are at the forefront of many events and launches.
Sparklette
Sparklette is run by Veron Ang, a talented web designer who runs her own web development company. Her blog features mostly food and lifestyle, and most recently information for kids and babies after the birth of her own child!
– Parenting Blogs –
Princess Dana Diaries
Princess Dana Diaries is run by Angie and David, but mostly Angie who dedicates the blog to their daughter Dana. This blog is in my opinion the most informative and well presented parenting blog. Angie spends an incredible amount of time detailing her posts with helpful information for parents and pretty pictures.
They only started on 2012 and I am sure one day they will be sitting among the very top blogs in Singapore. David and Angie also bring Dana around the world and here's a travel video they produced from their holidays in Korea.
Sengkang Babies
Sengkangbabies.com is a daddy blog run by Andy who shares the adventures of his wife and 4 children. He cherishes his children and believes there is only one childhood for kiddos so he wants to give them the best the first time round. He hopes he inspires more parents to have fun blogging about their families. He sometimes writes on TSL and you can check out his reviews here.
Gingerbreadmum
Gingerbreadmum is the family blog of Adora and she has her own hilarious writing style which makes her posts fun to read.
cheekiemonkies
cheekiemonkies is run by Kelvin, a Daddy blogger with three children who's blog was initially started by his wife before he took over. Oh my it seems three children is the magic blogger number… where do they find the time!
Sakura Haruka
Ai Sakura is a Mommy Blogger who is a full time working mom. She's really active on twitter and she enjoys sharing her insights on parenting and she has a super cute daughter!
Ed Unloaded
Edmund is a Pastor, Wedding Solemizer and dedicated family man of 3 children. His blog caters heavily towards activities and places for parents to visit with kids and he is the most popular Daddy blogger in Singapore, who is no stranger to working with media and public speaking.
When I first read about him, I thought he would be super serious like a principal or something. But in person, he is actually super chill and friendly. It was so fun travelling with him and his wife Jia Hui in Yogyakarta and sitting with him naked in a hot tub after our massage. Yes you read that right.
The JBabies
Mommy Kless has been blogging since 2009 when she was pregnant with her first child Joey, after a 10 year courtship! Her site the JBabies has slowly evolved into a giant database of helpful information for parents. They are currently the most visited parent blog in Singapore!
– Travel & Other Blogs –
mylovelybluesky
Mylovelyblue sky is a Chinese travel blog and the only blog in Chinese that made this list. I wish I could read Chinese so I could tell you more, but the only thing I can understand on her site is "Travel Blog Finalist" so there you have it!
We're instagram buddies so I see her travelling around quite a bit. How i wish she posted more in English!
TravlerFolio
TravlerFolio is run by Eunice. After winning the Super Blogger award she ended up becoming a yearly judge for the Singapore blog awards. She travels all over the world and has built up an incredible portfolio over the years.
Remember Singapore
"RemSg" as he prefers to be known deserves to have a statue made after him, or at least some form of serious recognition. Another fiercely private blogger, he goes through great lengths to document and preserve Singapore's heritage and history.
Visiting his blog is like taking a walk through one of the best museums in Singapore. The amount of effort he puts in his posts is remarkable, each blog entry is practically exhaustive enough to be wikipedia entries of their own but far better because it has SOUL and is not just anonymously contributed clumps of data meshed together.
Check out this post on national service which traces its origins and what army was like back in the day.
I can read minds. You will also like these: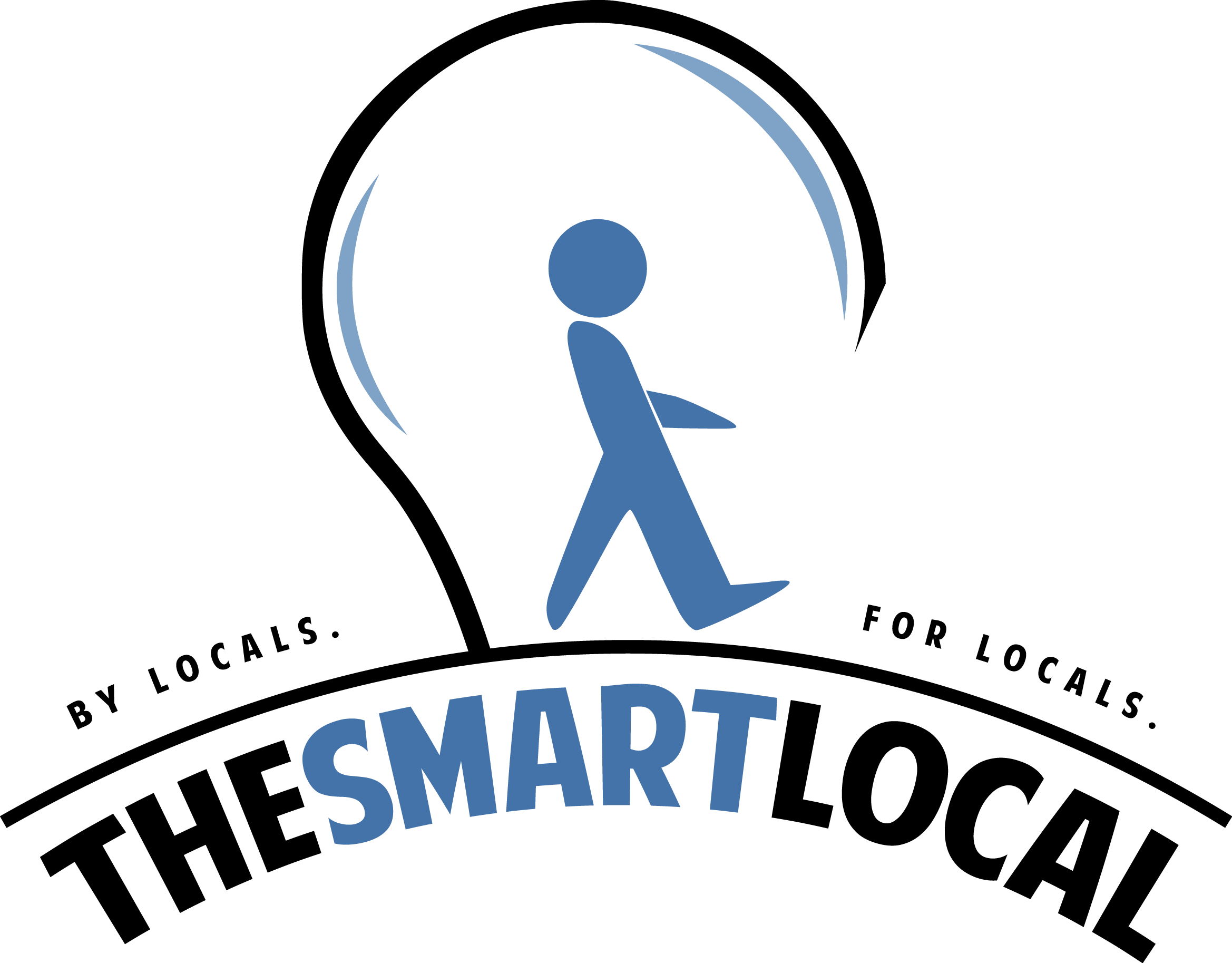 Drop us your email so you won't miss the latest news.