Singapore's biggest disasters and crimes
---
We always think Singapore is safe.
And it is. I can leave my house at 3AM and take a stroll around my neighbourhood and reach home an hour later – cold, shivering and feeling stupid, but safe.
With this feeling of security, it is easy to forget that our country has suffered its own set of disasters. We just hope that Singaporeans today who never knew about them don't take our safety for granted. 
Here are 13 of the most horrifying incidents in Singapore that probably aren't in our history books.
More Singapore crime stories:
---
1. Bukit Ho Swee Fire (25th May 1961)
---

Image credit: National Archives of Singapore
This fire was Singapore's largest fire in history – taking away four lives, injuring 54 and rendering 16,000 people homeless after 2,800 attap houses were destroyed. Investigations began afterwards to pinpoint the cause of the fire.
But yet up to today, no one has found the exact cause of this incident. Some even say that the fire was started on purpose in order to drive residents away in order to develop the area.
---
2. MacDonald House bombing (10th March 1965)
---

Image credit: The Independent
This incident resurfaced in the news in 2014 after Indonesia renamed a corvette warship "Usman Harun", after the two commando bombers behind the MacDonald House bombing in 1965. Singapore promptly imposed a ban on this ship entering its ports and naval bases.
But what happened in the first place?
Believe it or not, Singapore was victim to a terrorist bombing due to Indonesia's unhappiness with the merger of Singapore and Malaysia in 1965, which they openly opposed. To make their point, they sent two Indonesian marine commandos to plant the bomb, which resulted in the death of two bank employees and over 33 injured parties. 
Image credit: National Archives of Singapore
In the end, the two young commandos, then 21-year-old Harun Said and Osman Mohamed Al, 23, were caught and hanged in 1968.
Though the MacDonald House bombing was by far the most serious, Singapore actually dealt with 42 attacks during the Indonesian-Malaysia Confrontation (Konfrontasi) between 1963 and 1966. Today, a memorial to the victims stands at Dhoby Ghaut Green and serves as a reminder of the tragedy.
---
3. The Spyros disaster (12th October 1978)
---

Image adapted from: Through the Lens
At about 2PM on 12th October 1968, the Greek tanker "Spyros" exploded at Jurong Shipyard. It killed 76 people in the immediate vicinity and injured hundreds more, making it Singapore's worst accident in terms of lives lost.
Many workers who were on their way back to the shipyard were burnt to death while others suffered serious burns and inhalation of toxic gases. The cause of the accident was later found to be due to a lack of safety practices during repair works on the vessel.
This tragic incident led to an immediate increase in safety regulations at the shipyard.
---
4. The murder of the Tan children (6th January 1979)
---

Image credit: 12-3am Productions
The Geylang Bahru murders of the Tan children undeniably remains one of the most brutal homicides in Singapore's history.
On the morning of 6th January 1979, Tan Kuen Chai and Lee Mei Ying left for work, leaving their four children – who were between five to 10 – at home. Mdm Lee phoned home thrice at 7.10AM to remind the children to wake up for school to no avail. She then asked a neighbour to wake them up, but no one answered the door when she had gone to check.
Upon arriving home at 10AM, the parents discovered their children cruelly slashed to death, with their bodies piled up in the bathroom.

Image credit: NewspaperSG
The police ended up questioning over 100 of the Tan family's neighbours, but no suspects were identified and no weapons were ever recovered. 
However, police believe that the murderer probably was in close relation to the family as whoever did it seemed to know personal information about Mr Tan and Mdm Lee, such as the latter having undergone sterilisation. The couple received a Chinese New Year card a mere two weeks after the slaying, with a message in Chinese that read, "Now you can have no more offspring, ha ha ha". 
The case remains unsolved till today.
---
5. Toa Payoh ritual murders (January – February 1981)
---

Image credit: Reddit
In 1981, police investigations into the murder of two young children, 9-year-old Agnes Ng Siew Heok and 7-year-old Ghazali bin Marzuki led to the capture of three murderers: Adrian Lim, wife Tan Mui Choo and mistress Hoe Kah Hong.
Adrian Lim practised rituals as a phoney religion medium, preying on young women and luring them into having sex with him in exchange for beauty or to ward off evil spirits. He manipulated them with deceit and ill-practice, such as sexual "ritual massages" and even electroshock therapy.

Lim's home was found to have symbols and idols from various religions
Image credit: Wikipedia
He was finally captured when he was found guilty of killing two children to draw attention away from his impending rape charge. Lim lured the children to his Toa Payoh flat, where he along with his two "holy wives" killed them slowly, drinking their blood and drowning them systematically.
The trio tried to plead for insanity but was denied multiple times. They were hanged on 25 November 1988.
For a guided tour on this incident, you can check out a Singapore Famous Murder and Ghost Story Tour.
---
6. New World Hotel disaster (15th March 1986)
---

Image credit: Mindef
The six-storey New World Hotel collapsed on 15th March 1986, claiming 33 lives instantly. Singapore Armed Forces (SAF), Singapore Civil Defence Force and hundreds of volunteers started the task of saving lives and removing rubble from the scene. Thankfully, 17 people were rescued.
The tragedy made the nation come together as one, with many offering their help with the plight of the victims' families.
After an inquiry, it was concluded that the original structural engineer miscalculated the building's structural load. Because the building was unable to support its own weight, it was only a matter of time before it would collapse.
---
7. Hijack of Singapore Airlines Flight 117 (26th March 1991)
---

Flight 117 eight years after the hijacking
Image credit: Airliners
Singapore Airlines flight number 117 was hijacked by four Pakistani terrorists, who took control of the plane mid-air after it departed from Subang Airport in Malaysia. The hijackers claimed to be from the Pakistan Peoples Party (PPP) and started making demands, threatening to hurt passengers that were held hostage in the process.
The plane landed at Changi Airport for a refuel, and right before their stipulated deadline, specialist SAF commandos charged into the plane and killed the hijackers, freeing all 118 passengers and nine crew members, none of whom were hurt.
---
8. Nicoll Highway Collapse (20th April 2004)
---

Image credit: New Civil Engineer
During construction for the then-upcoming SMRT Circle Line, a tunnel at Nicoll Highway collapsed when its supporting structure gave way. It led to the largest highway accident in Singapore history.
Investigations revealed that the cause of the collapse was likely due to the retaining wall not being able to withstand the stress of the construction works going on at the time.
Rescue searches for surviving workers lasted three days, with four people dead and three injured. One of the deceased's bodies was never found in the rubble. The construction was subsequently halted for eight months, with the project director fined $8,000 for negligence.
---
9. Murder of Huang Na (10th October 2004)
---

Image credit: Sina
Huang Na was the 8-year-old daughter of two Chinese nationals, Huang Qingrong and Huang Shuying, who were living in Pasir Panjang. She was reported missing on 10th October 2004. This resulted in a three-week nationwide search with over 70,000 leaflets being distributed. In the end, she was found murdered by Took Leng How, a Malaysian vegetable packer at Pasir Panjang Wholesale Centre. 
The sickest thing was how her murderer had sexually assaulted her then stomped on her to ensure her death. Took received the death sentence in 2005.
---
10. The "Slayers" suicide pact (23th August 2008)
---
A year before the incident, Ku Witaya, who was 15 at the time, had a dream that him and his friends had been "chosen by God" to be "Slayers". He also believed that it was up to them to save the world from "demons", and as a result, told the group that they had to come together to train their spiritual powers.
In 2006, it was also reported that Witaya had convinced his friends that he was able to communicate with spirits by entering trances.
Sia Chan Hong (L) and Ku Witaya (R) died as a result of their pact
Image credit: Wiki.sg
Things took a deadly turn on 20th August 2008 when Witaya claimed that the group were not strong enough to be "Slayers", and that committing suicide was the only way they could be "resurrected" as one. Three days later, the boys headed to Witaya's flat in order to carry out the deed. 
Witaya held hands with his best friend, Chan Hong, and proceeded to jump off a window ledge. The remaining five members of the group backed out after they saw the scene and heard the latter asking them not to jump.

One of the entries from a journal that was found
Image credit: Blacksticks
Investigators later retrieved the boys' diaries, which detailed their thoughts leading up to the day of their death.
---
11. The Yishun triple murders (18th September 2008)
---

Image credit: Sammyboy
Wang Zhi Jian had arrived in Singapore from China for only 10 days when he committed the brutal Yishun triple murders. 
He stabbed his girlfriend Zhang Meng multiple times after a quarrel. When her daughter Feng Jianyu awoke from the commotion, he proceeded to stab her too. Both died from their injuries. 
Fearing he would be exposed, he then entered a second room to attack Zhang's roommates – another mother-daughter pair. The mother was forced to escape through the kitchen window and fell to her death, while her daughter was badly injured.
He was sentenced to death after a four-year trial.
---
12. The Ferrari road accident (12th May 2012)
---
Image credit: SGCarMart
On Saturday morning, China national Ma Chi was speeding in his Ferrari and beating a red light at Victoria Street when he crashed, causing a terrible collision with a taxi and motorcycle. Ma Chi, and taxi driver Cheng Teck Hock along with his passenger Shigemi Ito, a Japanese woman who was studying in Singapore, died in the crash. Two others were injured.
In 2015, Ms Ito's parents in Japan were able to claim over $700,000 from Ma Chi's estate.
The BMW crash that happened on 13th February 2021
Image credit: WapCar
Sadly, this hasn't been the last horrific car accident that Singapore has seen over the years. Earlier this year in February, five men lost their lives in the fatal Tanjong Pagar crash that saw a BMW burst into flames after it crashed into a shophouse.
---
13. The Little India riot (8th December 2013)
---

Images: DNAIndia
On 8th December 2013, a riot involving over 400 migrant workers erupted after a bus knocked down and killed an Indian national at the junction of Race Course Road and Hampshire Road. The situation lasted for about two hours, and the Special Operations Command and Gurhka Contingent had to be activated as a result.
An ambulance was set ablaze and rioters hurled whatever they could find around while several police cars were overturned and burnt. This resulted in 18 injuries and over 30 arrests for rioting.
This was Singapore's first major riot in over 40 years since the 1969 race riots.
---
Bonus: SilkAir Flight 185 (19th December 1997)
---
Image Source: Wikipedia
This didn't happen in Singapore, but it resonates strongly with us till today. SilkAir was a wholly-owned subsidiary of Singapore Airlines before it ceased operations in May 2021.
Before this incident, they had a perfect aviation accident track record. It is also important to note that later, in 2000, Singapore Airlines SQ006 would crash into flames on a closed runway in Taiwan, killing 83 out of the 179 people on board, including 12 Singaporeans.
The 1997 SilkAir crash was particularly horrifying as it killed all 97 passengers and seven crew members on board, including 40 Singaporeans. The plane had entered a near-vertical dive in its last minute, travelling faster than the speed of sound just seconds before hitting the Musi River in Sumatra. Everyone on board was believed to have disintegrated upon impact and no remains were ever found.
Image credit: Wikimedia Commons
It was suspected that the cause of the crash could have been pilot suicide. Captain Tsu Way Ming was found to have obtained a life insurance policy a week before the crash, and that he had accrued a loss of $1.2 million in shares. 
The date of the crash also happened to coincide with the 18th anniversary of the death of four of his squadron mates from military flight training.
Although the evidence sounded compelling, it was not sufficient enough. It was eventually concluded that the incident was the result of a defective servo valve that was controlling the aircraft rudder.
Lawsuits against SilkAir filed by six families were turned down by the Singapore High Court as it could not be proven the crash was intentional.
---
The darker side of Singapore's history
---
We may live in a safe country, but we should never take our nation's peace for granted. These are just some events from the past that have shown us that unexpected things can still happen in our backyard – whether an unforeseen disaster or a mindless attack.
But we have the capability to come together as one in times of disaster and distress. Let's hope these incidents remain few and far between.
---
Originally published on 26th March 2014 by Nicole Lee. Last updated by Ra Krishnan on 11th June 2021.
Cover images adapted from: Mindef, National Archives of Singapore
A portion of this content may contain referral links to products. Our opinions remain our own.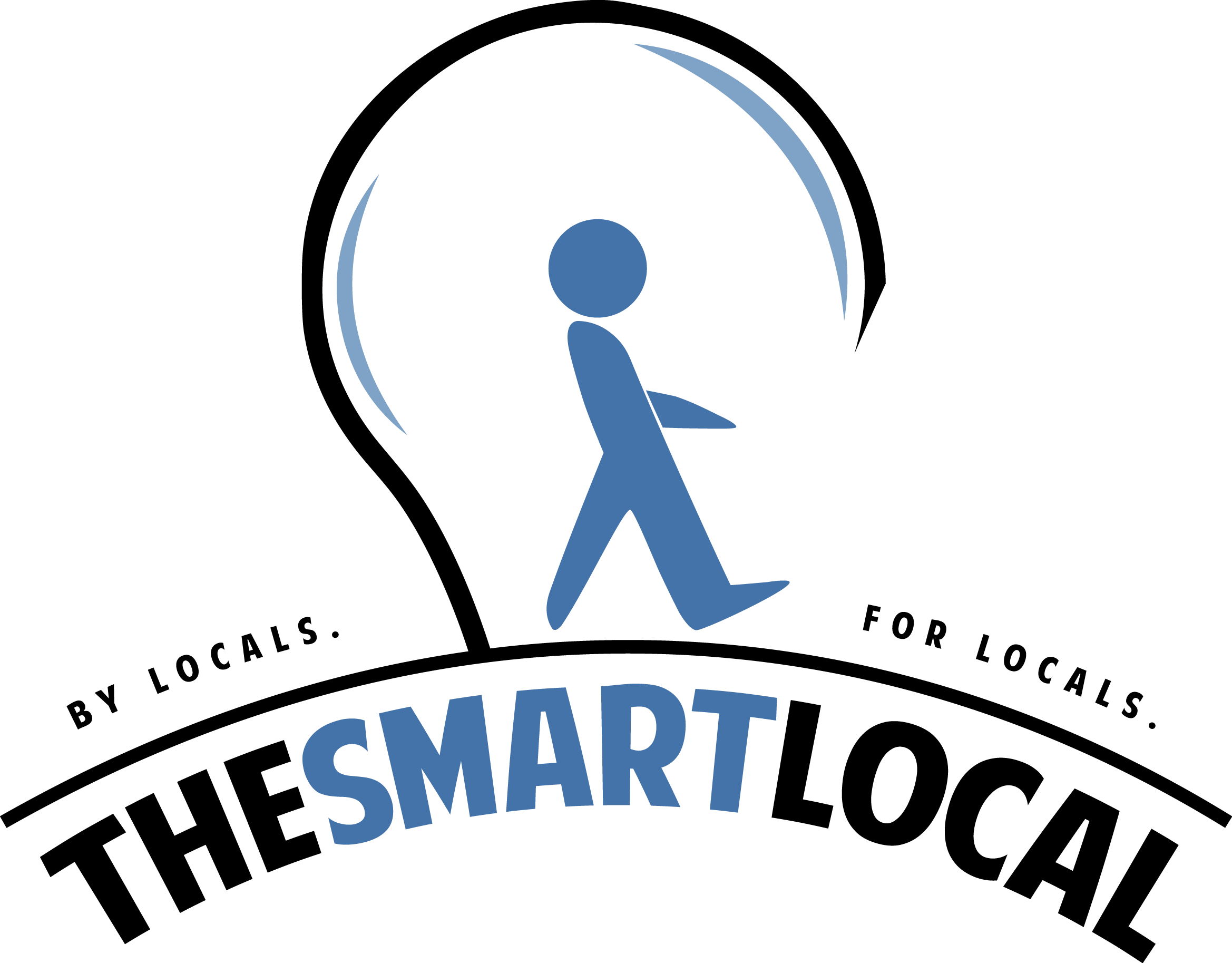 Drop us your email so you won't miss the latest news.