Unknown Singapore heroes
---
Image adapted from: Singapore Red Cross
Despite securing its world-class reputation for being a safe and harmonious land, our Little Red Dot is no stranger to past mishaps. Though few and far between, incidents like the Hotel New World collapse and Bukit Ho Swee fire shook the nation, now serving as reminders of Singaporeans' unity, benevolence and ability to bounce back. 
When it comes to the diversity of ways that one can save lives, methods run from donating blood and possessing first aid skills to supporting victims of tragedy. Here are the stories of 5 everyday heroes in Singapore, pioneers who have seen our country and its people through hardship and extended a helping hand during hours of need.
---
1. Robert Chew – 69-year-old donor with 180+ donations
---
Even the squirmiest of individuals who are terrified by needles recognise that donating blood is a crucial act of kindness and service, allowing everyday Singaporeans to legit save lives.
Image adapted from: Razor TV
Singapore's Health Sciences Authority states that roughly 120,000 units of blood are required to meet the transfusion needs of patients, every year. This is equivalent to about 400 units of blood every single day! 
Ever since he was 18, lifetime blood donor Robert Chew has been steadily contributing to that demand over decades. Now a semi-retired businessman, he has charted over 180 blood donations and shows no signs of stopping as long as he still meets the physical requirements.
Each blood donation is said to be able to save 3 lives. Roughly calculated, Chew has saved the lives of approximately 552 patients over the span of 50 years! If that doesn't inspire you to make a beeline to your nearest blood bank, we don't know what will.
---
2. Pat Jeanisa Ng – supported Hotel New World disaster victims
---
Image credit: Mindef
When we think of disaster relief, the most common associations are either first-hand rescue efforts, medical assistance or volunteer donations. Considering how horrific incidents like 1986's Hotel New World can inflict emotional and psychological trauma, support in forms other than physical or financial aid are equally vital.
Image adapted from: Singapore Red Cross
Akin to a guardian angel, Pat Jeanisa Ng provided invaluable psychological and emotional support throughout the Hotel New World disaster when morale was at an all-time low and spirits were crushed, as anxious individuals awaited updates on their family members who were trapped inside.
At the tender age of 17 when the incident happened, Ng also bore the emotionally-challenging task of delivering bad news to the victims' loved ones. She also lent a much-needed shoulder to cry on as well as provided psychologically-based advice and grief coping strategies to aid them through the mourning period.
---
3. Nelson Koh – taught at at Red Cross Home for 60+ years
---
Image adapted from: Singapore Red Cross
Long-time teacher Mr Nelson Koh has seen the Red Cross Home for Crippled Children through waves of change, from a humble hostel with a common bathroom in the 1940s, to its current full-fledged facility. Now renamed to the Red Cross Home for the Disabled (RCHD), the institution has evolved to become Singapore's only home for persons with severe disability, all while operating a Day Activity Centre providing day care services at the same time.
Image credit: Singapore Red Cross
Amenities aside, nothing guides the developmental journey of children in need quite like acceptance, empowerment and hefty doses of TLC. Back when RCHD still housed children in need, Koh was part of the committee who frequently organised sports days and concerts in order to foster a strong community spirit. 
Koh's influence can be seen from the number of students who have gone on to achieve remarkable milestones in spite of their disabilities, such as an armless lad taught by Koh who's now CEO of a company.

---
4. Kek Siew Kok – helped out after Bukit Ho Swee fire, Spyros explosion & other disasters
---
Bukit Ho Swee fire, 1961.
Image credit: National Archives of Singapore
Out of the major mishaps Singapore has faced, Kek Siew Kok – affectionately referred to as Uncle Kek – has been at 4 different disaster zones to offer direct help and first aid support as a member of the Singapore Red Cross Voluntary Aid Detachment. Namely, the Bukit Ho Swee inferno of 1961, Spyros tanker explosion in 1978 at Jurong Shipyard, Hotel New World's collapse in 1986 and the fatal Sentosa cable car accident in 1983.
Image adapted from: Singapore Red Cross
Not all heroes wear capes, and Uncle Kek dons a Red Cross vest instead. Truly passionate about saving lives and making as much impact as possible in the wake of unforeseen tragedies, Uncle Kek was also part of the driving force which spearheaded Singapore Red Cross' Night Ambulance initiative.
---
5. Steven Tan – first aid instructor who has trained thousands over 50 years
---
Taking sheer numbers into account, first aid instructor Steven Tan has racked up an impressive record of statistics over his career. 
Image credit: Singapore Red Cross
Having been a member of Singapore Red Cross' Voluntary Aid Detachments (VAD) squad in the past, Tan has assumed a coaching role for a whopping 5 decades. 
Seeing it as a form of community service and giving back to the people, Tan remains passionate towards his duties despite staying in the same field for 50 years. To date, he has trained thousands of our new generation of first aiders, contributing largely to the nation's ability to tackle medical emergencies.
---
Celebrate everyday heroes with Singapore Red Cross
---
Commemorating its 70th anniversary this year, Singapore Red Cross (SRC) has made remarkable impact throughout our nation's history, in terms of disaster relief, first aid, community work, blood donations and support services for children, elderly and the disabled.
Image adapted from: My Red Cross
Celebrate these extraordinary contributions as well as the overall grit and compassion exhibited by our countrymen and women at the SRC 70th Anniversary Commemorative Exhibition happening 1st October – 3rd November 2019 at the locations listed above.
Image adapted from: @edmundchen.sg, @yahuiyh & @euniceolsen
Browse through a digital collection of personal accounts from veterans and public figures, such as Edmund Chen, Qiqi, Eunice Olsen and Ya Hui speaking earnestly about their service to Singapore Red Cross and the fond memories picked up along the way. 
Image adapted from: Singapore Red Cross Facebook
There'll also be tales from veterans who were actively involved in the aftermath of past catastrophes mentioned in this list. Volunteers, partners and all other members of the public are invited to share their Red Cross Story at www.myredcross.sg.
Image adapted: Singapore Red Cross
Whether you're an avid stamp collector or just happen to appreciate aesthetics, there'll also be a stunning display of 200 Red Cross-themed postage stamps*. Keep your eyes peeled for some mega rare pieces in the mix, including the very first stamp honouring Singapore Red Cross, issued all the way back in 1889 
*Happening at selected sites only.
Participants will be able to dress up as Red Crossers for photo ops, and there'll also be an Adventure Activity where you can redeem various Red Cross memorabilia. These exclusive items will serve as a wonderful souvenir from the day you heard the stories of Singaporean heroes come to life!
---
This post was brought to you by Singapore Red Cross.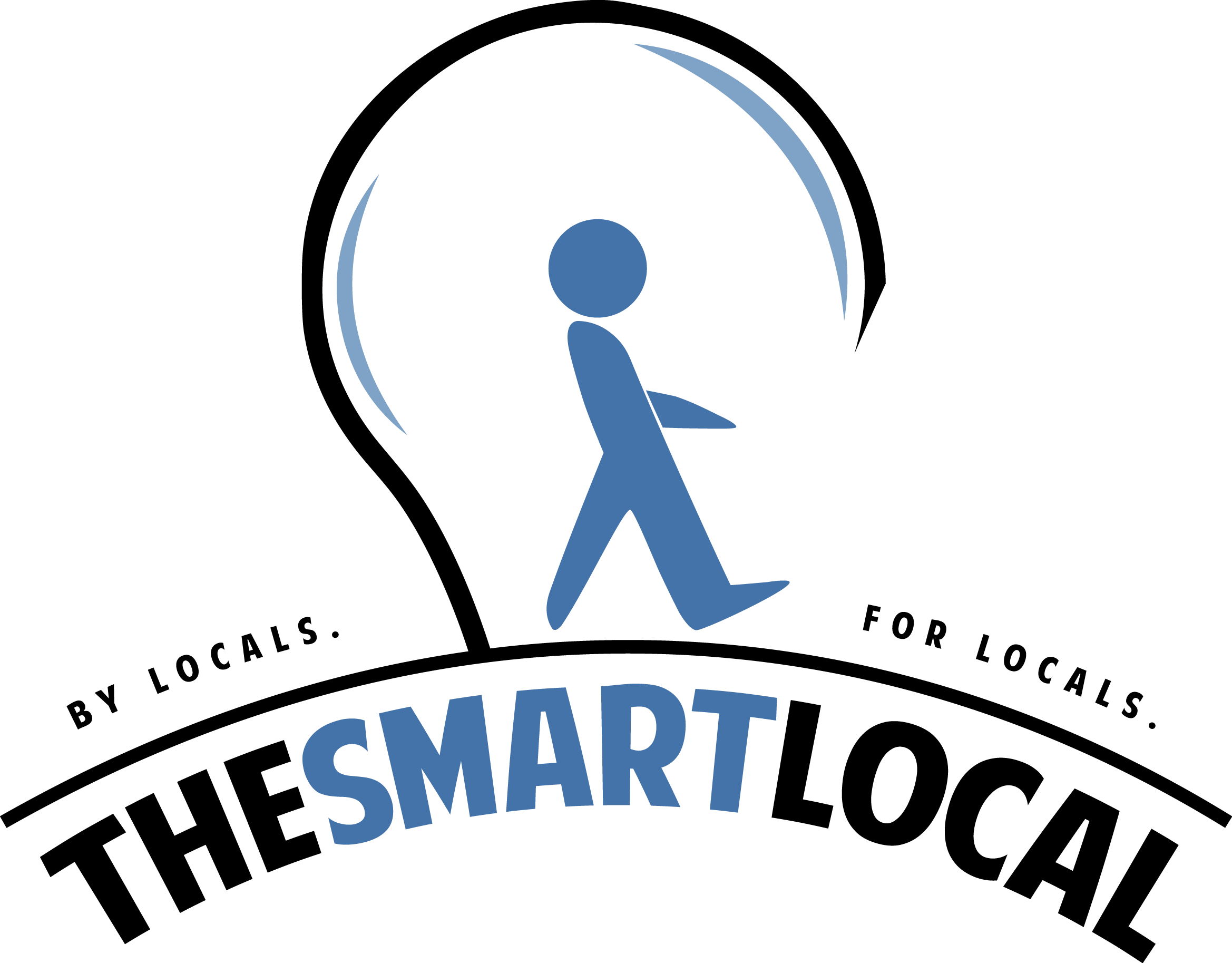 Drop us your email so you won't miss the latest news.