Full Moon Party at Koh Phangan, Thailand
---
Those who are hearing about a Full Moon Party for the first time might think they have something to do with the supernatural – a gathering of werewolves or cackling witches brewing something sinister perhaps. Actually, you're not far off – there's definitely some "brewing" of alcoholic drinks happening. 
It's one of Thailand's most notorious beach parties where you'll find lots of fire dancers, bucket cocktails, and glow-in-the-dark body paint. Here's all you need to know about this "rave" that draws in travellers to Koh Phangan, Thailand.
---
– What's a Full Moon Party? –
---

Image credit: @nant.9 via Instagram
Most great legends have humble beginnings. Apparently, that's the case for massive beach festivals in Thailand as well. Back in the 80s, a group of backpackers decided to have a small party on Haad Rin Beach in Koh Phangan. Maybe they were inspired by the 70s hit, Dancing in the Moonlight, since they did exactly that – drank and danced under the light of a full moon.
The partying usually starts as early as 5 days before the full moon for those who want to warm up for the main event – the actual Full Moon Party will last the whole night of the full moon till sunrise the next morning. There's no rhyme or reason why the partying is done around this lunar period, except that the tradition happened to begin as such. 

Alcohol served in a bucket.
Image credit: Full Moon Party Koh Phangan Original – ฟูลมูนปาร์ตี้ เกาะพะงัน via Facebook
Singaporeans who've gone to a Siloso Beach party –  y'all ain't seen nothin' yet. Koh Phangan's Full Moon Parties are rowdier than the parties we have in Singapore. For example, the alcoholic drinks you find here are a concoction of spirits like vodka or rum and energy drinks that are served in buckets. They're pretty strong from what we've heard, so just be careful not to toh.

Image credit: @gsln.prieu_ via Instagram
The likelihood of you literally bumping into strangers is also pretty high, considering how packed these parties can get. Don't worry though, you'll be able to see if someone's getting too close for comfort – since everyone's either wearing neon colours or has body paint that glows in the dark. 
As for the price, the entrance fee costs ฿200 (~S$7.72) for the official dates, which will help fund the clean up after the parties. 
Book tickets to a Full Moon Party at Koh Phangan.
---
– Where are Full Moon Parties held? –
---

Haad Rin Beach is on the east coast of Koh Phangan.

The Full Moon Party isn't resigned to just one spot, the 1km-long Haad Rin Beach is basically one giant party. Most of the bars and some resorts along the beach will have their own mini-parties as well, with fun activities like jumping flaming ropes or fire dance performances.

Image credit: @nishilshah23 via Instagram
If you're wondering where to head to, read on for some of the spots along Haad Rin Beach you can visit. These places offer varying levels of intensity, just in case newcomers are not prepared for it to be that havoc.
---
Paradise Bungalows – Where the OG Full Moon Party started 
---

Image credit: Koh Phangan Hotels via Facebook
Walk by Paradise Bungalows and you might spot a stone feature bearing the words  "The Original" carved onto it. This is said to be the place where that group of backpackers first started partying under the full moon back. That said, they do have a reputation to uphold, so things do get wild here.

Down for a game of fire limbo, anyone?
Image credit: @starletiamworld via Instagram
Signature to their part in the Full Moon Parties are their fire performances, where even partygoers can participate in safer ones like fire limbo and fire jump rope. If you're down to beat the heat – this is the place to be. 
Address: 130/60 Moo.6 Haadrin Ban Tai, Koh Phangan Surat Thani 84280, Thailand
---
Drop In Bar – Hip-hop tunes with an upper deck
---

Image credit: Aron LW via Google Maps
For some regular drinking games, drop by Drop In Bar. This side is more chill with their hip-hop playlist but expect the same boisterous energy from partygoers here. If the crowd gets too much, escape to the upper deck which is usually less of a squeeze. You'll still get a good view of the party without missing any action. 
Address: 147, Ban Tai, Ko Pha-ngan District, Surat Thani 84280, Thailand
---
Tommy's Resort – 2 stages with different genres
---

Image credit: @stefanogotti via Instagram
Fans of EDM and trance tracks should head to Tommy's Resort for the Full Moon Party. There are 2 different stages here, each one helmed by their own DJ spinning different genres.
Be that kiasu Singaporean and get here early – you'll get the coveted spots on the balconies away from the crowd.
Address:  90/13 M.6 Haad Rin Nok, Koh Phangan, Suratthani, 84280 Haad Rin, Thailand
---
Moon House Beach Bar – Music festival vibes
---

Image credit: @nant.9 via Instagram
Moon House Beach Bar has a stage of its own too, with the DJ spinning house, techno, and deep house tracks all night long. For those who are accustomed to music festivals, this is definitely a place to check out. The crowd here is generally tamer and mainly here for the music, not the partying. 
Address: 157/4, Ban Tai, Ko Pha-ngan District, Surat Thani 84280, Thailand
---
– When are Full Moon Parties held? –
---
As its name suggests, the parties are held during the full moon – which usually happens once or twice a month. 
As Singaporeans, we're usually ridiculed for our level of kiasu-ness. However, planning your trip for a full moon party in 2024 now might not be such a bad idea. Accommodation in Koh Phangan gets booked out in advance. As of June 2023, a majority of the top hotels and resorts are already fully booked till December during the dates of the parties. 
Also, you might want to check if any of the Buddhist holidays in Thailand coincide with the dates of the party you're looking at. On 5 festival dates –  Makha Bucha, Visakha Bucha, Asarnha Bucha Day, and the start and end of Buddhist Lent – the entire country goes on an alcohol lockdown. Full Moon Parties are then postponed to another day, depending on the festival. 
Also, as these celebrations follow the lunar calendar, their dates change every year – something to take into account if you're planning your trip. 
---
– Best accommodation close to the party –
---

Imagine trying to find your hostel in a drunken stupor and you end up here.
Image credit: @skymoonresort via Instagram
The next step to planning a great Full Moon Party trip is booking your accommodation. Whether you're a broke bish or putting your Assurance Package vouchers to good use, getting a place that's as close to the beach as possible is a plus. After a whole night of partying and dancing, you'll appreciate being a short 5-minute walk to a nice comfy bed.
---
Hostels
---

Image credit: Phaganist Hostel
Staying at a hostel is the best option for backpackers and those travelling on a budget. Places like So Good Haad Rin Hostel, Dancing Elephant Beach Club, Phanganist Hostel, and Echo Beach Hostel are affordable options to rest at before and after the party. You can get yourself a bed at one of these hostels from onwards of S$19/night but be warned – they disappear fast.
Because it's a hostel, you'll have to share the room with some unfamiliar faces. The upside is that they're most likely there for the same reason you are, so it's time to make new partying kakis. 
---
Mid-range resorts & bungalows
---
For non-backpackers or those who prefer privacy, the most popular option is a mid-range resort or bungalow that offers private rooms. The prices for rooms at places like House of Sanskara, Palita Lodge, Neptune's Villa, and Aquavana Haad Rin Resort range from S$100-S$200/night, which isn't too expensive if you're sharing with friends.

Hotels like House of Sanskara have a resting area for guests who are going to the Full Moon Party.
Image credit: @chungachangass via Instagram
---
High-end resorts
---
Since you're on a scenic island like Koh Phangan, you might want to treat yourself to a few nights at a high-end resort. Resorts like Skymoon Resort, Vannee Golden Sands, and Mr Black Resort will cost approximately S$200-S$300/night. 

Vannee Golden Sands.
Image credit: @mrs_steffi86 via Instagram
Most of them are also slightly further away from the beach, about a 10-minute walk back. This isn't necessarily a bad thing. Being further away means less noise, especially if you're planning to skip the after-party for a good night's rest. 
---
– How to get to Koh Phangan's full Moon Parties? –
---
Once you've picked out a good place to stay, the next thing to check out is the flight to Koh Samui, the nearest hub to Koh Phangan. There are direct flights from Singapore to Koh Samui via AirAsia, BangkokAir, Scoot, or Jetstar at around S$400. Prices may vary, especially during peak seasons like June and December – maybe book the flight on a Wednesday if you want a cheaper flight.
From there, you'll have to take a speed boat from one of the ports on Koh Samui. Speedboats only take you 30 minutes to get to Koh Phangan and are pretty cheap, starting from ฿200 (~S$7.72). Some companies also do direct ferry transfers, which include pick-up via car from your hotel in Koh Samui. 
Book a ferry transfer from Koh Samui to Koh Phangan.

Maenam Pier.
Image credit: @fairy0407 via Instagram
As for the Full Moon Party, the most crowded parties will take place in December and January. It gets especially crowded during the "Full Moon Party" on 31st December, where many partygoers travel here to usher in the new year in style. If you're planning to do the same, expect crowds of up to 30,000 people.
---
– Pro tips for Singaporeans going –
---

Image credit: @bradc1977 via Instagram
Friends and colleagues who have gone for a Full Moon Party have returned claiming to have "survived", rather than enjoy it. This means first-timers should heed these tips for peace of mind to make it out of the party unscathed.
---
1. Pick a meet-up spot
---
If you're partying with your friends, pick a landmark to meet up at in case anyone gets lost. This ensures that everyone knows where to go, since the crowds at these parties are no joke. 

Easy-to-spot landmarks like this moon sculpture are good places to set as meetup points.
Image credit: @ivan.bqs via Instagram
Yes, you could just call them on the phone. But petty thefts at these parties happen often or you might lose your phone. The sheer size of the crowd may also cause signal interference, so it could be hard to get a hold of anyone via a phone call. 
---
2. Stay away from the coast
---

The shoreline is normal during a normal day – but during full moon parties, it turns into a toilet in nature.
Image credit: @barbonimaurizio via Instagram
The partygoers at the Full Moon Party take the phrase "the world is your oyster" a bit too seriously when they use the ocean as their toilet. As tempting as it may be to go for a dip, since it gets quite hot even at night, it's probably for the best not to.
You'll be wading in pee for one, but also, tides tend to be higher during a full moon, which could be dangerous to wade in, even for strong swimmers. 
---
3. Don't push yourself too hard, schedule some breaks in
---

Sleep is for the weak. Or for the really, really drunk.
Image credit: She cooks & travels via Facebook
There are free sleeping areas for those who need a breather or have had too much to drink. This is a safe space to re-energise before heading back out into the chaos, but they are often crowded, so you're not promised a spot.
An alternative would be to head to Ban Tai Street, located behind the bars and resorts. This street has several food outlets where you can recharge with food during the night. 
---
4. Plan 6 months to a year ahead
---
Trust us, booking a hotel in Koh Phangan during the Full Moon Party can be as competitive as getting a Coldplay concert ticket in Singapore. The best accommodations for the Full Moon Party dates this year are already long gone. So start planning now if you want to get a good hostel or hotel room for the parties in 2024 without paying ridiculous prices. 
---
5. Buy glow-in-the-dark paint before going
---
Besides Halloween, the Full Moon Party is a rare chance for you to go crazy with some wacky designs using glow-in-the-dark body paint. The common theme of the Full Moon Parties is being fluorescent at night – be it through clothes, accessories, or some sick "tattoos". 

Image credit: @benjawan_ploydee via Instagram
You can buy glow-in-the-dark accessories like masks and clothes there, but you'll be paying tourist prices – anywhere from ฿500 (~S$19.14). Get creative and make your own designs – it's not a bad idea to buy your accessories in Singapore, too. Try getting fluorescent body paint from Shopee for S$5 for a set of 8 colours or S$27 for a set of 12 colours on Lazada.
---
Start planning for the Full Moon Party in Koh Phangan
---
There you have it, your guide to the famous Full Moon Party in Koh Phangan. While there are smaller parties at places like Phuket's Paradise Beach, we'd recommend going for the full authentic experience on Haad Rin Beach in Koh Phangan. 
After all, it has to be on so many people's bucket lists for a reason. Now get your party gang together and plan for a trip to Thailand. 
For more travel guides, check out:
---
Cover image adapted from: Ho Kok Pin via Facebook, @mrs_steffi86 & @nant.9 via Instagram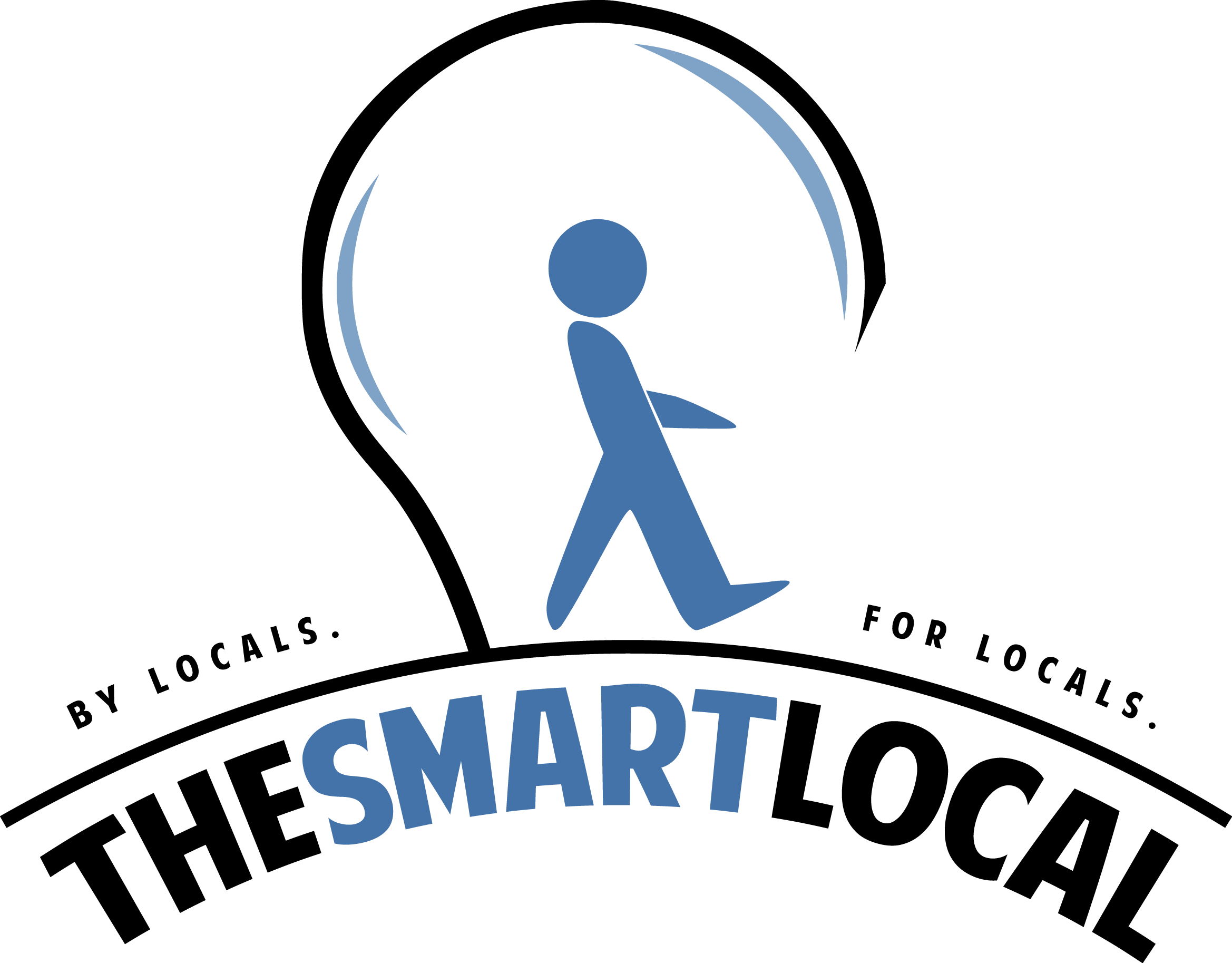 Drop us your email so you won't miss the latest news.