How to get cheap flights
---
"I'll get my money back but I'll never be in my 20s again, eating pasta in Rome," we've all probably seen this trend on TikTok. But as much as we want to travel to various destinations while we're young, travel does cost a lot – and the biggest bulk of the cost comes from flight tickets. You can expect to pay up to $2,000 for your flight to destinations in Europe or USA. If only teleportation existed, right? 
With these nifty hacks for getting cheap flights, you might shave a few hundred bucks off your airfare. 
---
1. Booking 5.5 months – 1.5 months in advance is the sweet spot
---


When it comes to purchasing flights, it doesn't hurt being a kiasu kween or king. However, booking too early can easily backfire on you. According to a CheapAir.com study, you can snag the lowest flight prices about 1.5-5.5 months before departure. 
Surprisingly, there's no cheapest day of the week to book tickets. So there's no need to camp at your laptops the minute the clock strikes 12 on a Tuesday – calm down, you're not Cinderella. A money-saving tip is to fly on a Wednesday, which can save you about US$100 (~S$133.60) lower than a Sunday. 
---
2. Use apps like Hopper & Kiwi for rate predictions & comparisons

---

Image credit: Unsplash
That said, it is time-consuming to constantly be on the lookout for the best airfares. After all, fares do fluctuate – changing about 49 times on average. Lucky for us, there are now easier ways to keep track of changes in airfare thanks to technology. Apps like Hopper and Kiwi can use historical data to predict and analyse flight prices.



Notifications like these on Hopper only mean one thing: it's time to book.
Image adapted from: Dewi Nurjuwita

According to the data available, they'll also send you a notification if flight prices are expected to increase or decrease. That's not all, you can also book hotels and flights at the lowest possible price.

Who needs a travel planner when Kiwi's AI does it for you?
Image adapted from: Kiwi
If you use Kiwi, the app can even find the best dates and timing for you to fly in and out, according to flights that are available. Just adjust your search according to the dates that are given, and you'll be able to find a timing that suits you best.

Image adapted from: Hopper
Hopper also has a price freeze option should you need more time to decide or are waiting for your next paycheck. You can "freeze" the price of the flight for up to 7 days – which should literally buy you more time. If prices go up, the app will cover up to US$300 (~S$397.90) – and if prices decrease, you'll simply have to pay the lower price. It costs S$38 for 12 hours, and you can freeze the price for up to 12 days depending on the flight. 
---
3. Fly to a nearby city & take public transport to your destination
---

Image adapted from: Skyscanner
Budget airlines are a lifesaver – or shall we say, moneysaver. However, they only fly to limited destinations. If you've got some time on your hands – and are okay with just the basic necessities – it may be cheaper to fly into a neighbouring city instead. To illustrate this, let's look at a flight into Brisbane. There are full-service carriers like SIA and Qantas, with return flights costing from S$1,766 from 17th March to 15th April 2023. 

Flights from Singapore to Gold Coast on the same dates.
Image adapted from: Skyscanner
Now, as someone who's more flexible with my flight timings, I know that flying into neighbouring city Gold Coast can be a lot more affordable with Scoot. It's also just a 2-hour journey from Brisbane by bus and train – which takes you right to the heart of the city. And the best part, the flight only costs S$865, which saves you about S$901. If you use this method, do remember to factor in the cost of local transportation to make sure it's really worth travelling the extra mile.

Image credit: @joe_yi_yi
Not convinced? Here's an example that's even closer to home – and is a time-saving hack for people living in the North or West of Singapore. From Singapore, you can take a bus or drive to Johor Bahru's Senai International Airport – an hour away – to score a cheaper flight overseas.

Flights on 15th June from Singapore to DMK in Bangkok.
Image adapted from: Skyscanner

Flights on the same date from Johor to Bangkok.
Image adapted from: Skyscanner
However, this can be a bit of a mix bag since you do have to go through immigration twice – and S$30 savings may not make sense if you're living in the East, for example. 
---
4. Search multiple destinations at once on Google Flights
---
That said, it can be time-consuming to check the cost of flights over various neighbouring airports. Well, our next hack ties in pretty nicely with the previous one and it's just 2 words: Google Flights. 
With this nifty tool, you can search multiple departure or arrival airports at once – this will help you find the best airports to fly out from at the lowest rates. That's not all; results will also include combined flights from different airlines for even more savings.

Thanks to Google Flights, you can quickly check the best days to book your tickets before you apply for leave.
Image adapted from: Google Flights 
You also have the option to compare flight prices via a table to find the best combination of return flights, with the lowest fares neatly highlighted for you. There's no more reason to whip out your calculator to manually compare prices – Excel sheets, begone.

Image adapted from: Dewi Nurjuwita

For those who are more visual, there's also a price graph that shows airfares over a specified period of time. How cool is that? 
---
5. Stalk Telegram groups or deal sites for the latest flight deals 
---

Image adapted from: SG Travel Promos
Telegram channels can be a treasure trove of information, with everything from thrifted clothes to reviews of the latest movie releases to check out. So it comes as no surprise that there are various groups you can stalk to be the first to know about airline sales or travel deals. SG Travel Promos dishes out lobangs on the daily – be it AirAsia's Super App sale or $200 worth of travel vouchers you can redeem by optimizing your credit card usage. 
Alternatively, sign up for newsletters from low-cost carriers like Scoot and AirAsia and have notifications sent right to your inbox. After all, we're all too familiar with Scoot's Tuesday sale and AirAsia's free seats sale, where you just pay the relevant taxes to book your flight. This way, you can just unleash your inner kiasu and book the minute the sales are rolled out.  
However, do note that this only works if you're flexible with your travel plans since there are usually block-out dates for these promotions.
---
6. Don't pay for seat selection – check in early & request instead 
---
There are 3 camps when it comes to passengers on flights – the window seat crew, aisle gang, and those who simply don't care where they end up. As long as you get to your destination, amirite?
Those who die die need window or aisle seat usually don't mind forking out the extra cash to chope their preferred spot – with seat selection starting from $9 per journey, depending on the flight. After all, do you really want to deal with your window seat counterpart going to the bathroom every half an hour? 
Well, instead of paying for seat selection, head to the airport to check in early. Some airlines – such as Singapore Airlines – even offer complimentary check-in once online check-in opens. And if you're travelling with a companion, remember to check in together for a higher chance to sit next to each other. We've even heard of friends getting bumped up a seat class if everything is fully booked – but that's very rare, so don't bank on that.
---
7. Choose "budget" airlines for long-haul flights, but top up for extras 
---
Gone are the days when flying with low-cost carriers means you need to skimp on comfort. These days, airlines like Scoot, Jetstar, AirAsia, and even Zipair are a solid way to get to your destination. Yes, even for longer-haul flights.


For added comfort, top up more for extra legroom, baggage, and food onboard. Some airlines even offer bundle packages that you can choose from. Zipair, for example, offers a Value pack which includes seat selection, in-flight meal, and baggage allowance of 23kg starting from ¥5,600 (S$55.70).
There are downsides to flying low-cost carriers, however. You can't rack up miles, and most carriers don't offer refunds. So there is less flexibility when it comes to changing your travel plans. 
---
Score cheap flights with these nifty tips & tracks 
---
Yes, travelling is expensive and is considered a luxury, especially in this economy. But with these high-level hacks for booking cheap flights, you might just save a few bucks off your airfare that can go into your food or entertainment budget instead. It's time to start travel planning like a pro.

More interesting reads about flying: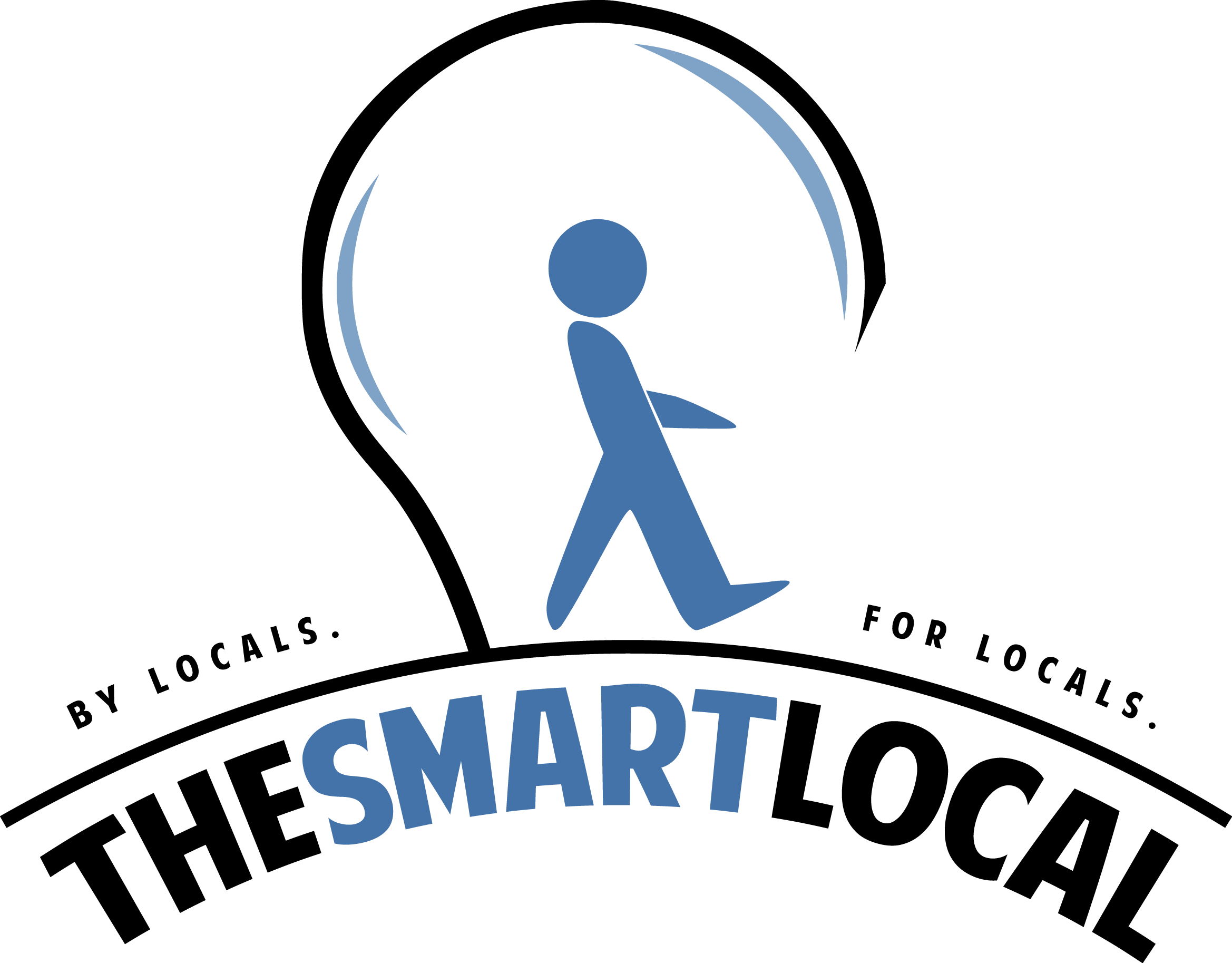 Drop us your email so you won't miss the latest news.