Cheap gym packages in Singapore
---
With non-stop dinners and catch ups with family and friends the past 2 months, we've all been feasting on tonnes of good food. There's nothing wrong with living life once in a while – but we also need to keep ourselves in shape for all the spicy señors and señoritas out there. 
If you're still trying to get your fitness routine back on track, perhaps the extra incentive of cheap gym packages can help motivate you.
---
1. Virgin Active – Weekly memberships from $30.28/week
---

Image adapted from: Virgin Active Singapore
Being a newbie in the gym can be scary, whether it's the ambience or the countless swolebros wandering about. At Virgin Active, the environment might seem more like a luxury clubhouse than a gym – with facilities such as a hydrotherapy spa, pool, and even jacuzzi available for members. 
Image adapted from: Virgin Active Singapore
Virgin Active's membership packages are suitable for those looking to dip their toes into fitness without being thrown into the deep end. After all, their weekly fee starts from just $30.28.
Do take note that the price comes with a 12-week commitment – but we think you'll be getting a lot with the price you pay. The package comes with 1 in-club workout or class a week that can be brought forward to the following week. You also have a range of classes to choose from – from yoga flow, to reformer pilates, and even spin classes. 
Full list of Virgin Active gyms. 
Opening hours: Mon-Fri 6.30am-10.30pm | Sat 8am-5pm (Closed on Sundays & PH)
Contact: Virgin Active website
---
2. ActiveSG – From $9/month for students & seniors 
---

ActiveSG at Fernvale Square.
Image credit: ActiveSG
By now, you've surely heard of ActiveSG gyms with 27 of their outlets popping up islandwide. Unlike most big-name gyms in Singapore, ActiveSG's outlets are conveniently located in the heartlands. This means that you can save on your travel expenses AND time – so if you think you can pull the "I don't have time" card, think again. 

ActiveSG at Boon Lay Hockey Village.
Image credit: ActiveSG
With the convenience comes a price point that doesn't burn a hole in your pocket. It starts from $15/month for off-peak memberships and $2.50 per entry, so we can safely say they are one of the cheapest gyms in SG. Their gyms come fully equipped with everything from elliptical trainers to free weights, so you're in good hands here. 
Some ActiveSG gyms also even come with facilities that cater to people with disabilities – like braille dots on the treadmill user panels, and a "hearing induction loop" system. 
Full list of ActiveSG gyms.
Opening hours: 7am-10pm, Daily
Contact: 6345 7111 | ActiveSG website
---
3. Dennis Gym – $76/month for 3 months of membership
---

Image adapted from: @dennis.gym
If you've been around the fitness crowd for a while, you might've heard of Dennis Gym. This 24/7 gym chain offers packages starting from $76/month for 3 months. Members will get unlimited access to workout anytime throughout the day, with plans that include 1-on-1 personal training.
Those who prefer working out from home can also check out Dennis Gym's body weight and dumbbell home workout programmes from $99. 
Full list of Dennis Gym outlets.
Contact: 8543 2903 | Dennis Gym Facebook
---
4. Amplify Fitness – Open gym pass at $65
---
Image adapted from: @amplify.fitness
If you'd like to dip your toes into crossfit, Amplify Fitness might just be the place to start. They're a crossfit facility that offers 3 different types of programmes: Base, Gain, and Volume. Each focuses on different aspects of fitness, from holistic strength and conditioning to weightlifting and gymnastics. 
For those who want to do their own workout, Amplify Fitness offers open-gym passes during non-class hours starting from $65. This pass is valid for 5 weeks and will cover you for 5 1.5-hour gym sessions.
Address: 95 Soo Chow Walk, Singapore 575382
Opening hours: Mon-Fri 7am-9pm | Sat-Sun 9am-5pm
Contact: 89513176 (WhatsApp calls & messages only)
---
5. Ritual – 14 days unlimited trial from $30
---

So if you're a busy bee or just lazy to work out for an hour, this might be your type of gym.
Image adapted from: Ritual
Known as the 30-minute gym, Ritual might as well be a household name amongst CBD folks by now. They're known for their HIIT classes that give members a full-body workout in 30 minutes – pretty nifty for the busy folk who struggle to find time to work out.
They're currently offering a unlimited 14-day unlimited trial starting at just $30. This trial comes with 1 introductory class and workouts at any of their 5 locations in Singapore. 
Full list of Ritual gyms and opening hours.
Contact: Ritual website
---
6. Trapeze Rec. Club – $50 for 10-day unlimited trial
---

Image adapted from: @trapezerecclub
Trapeze Rec. Club is the place to be if you want to turn your workout sessions into self-care sessions. They offer 4 floors of wellness, with facilities such as a gym, recovery suites, and even TCM treatments. If all this talk sounds good to you, you'll be glad to know that you can get the Trapeze experience from just $50 for a 10-day trial. 
In terms of fitness programmes, Trapeze Rec. Club might just have it all. Strength training, yoga, and even mental-wellbeing sessions are offered under one roof. Did we also mention that there's a cafe in the premises? 
Address: 27 Tanjong Pagar Road, Singapore 088450
Opening hours: Mon-Fri 6.30am-9.30pm | Sat-Sun 8.30am-4pm
Contact: 9296 4927 | Trapeze Rec. Club website
---
7. F45 Spottiswoode – 2 weeks of membership at $60
---
Image credit: F45 Training Spottiswoode
Another gym franchise that's growing in popularity by the second is F45. For the uninitiated, F45 is a type of functional workout that unifies the muscle groups in your body. They believe that with a 45-minute session, you'll be able to achieve a full-body workout that helps you live your best lives.
Only one way to find out, right? You'll be able to get a taste of the training done at F45 Spottiswoode via a 2-week membership trial starting at $60. Run, don't walk, if you love team-based circuit training and community building. 
Address: 10 Raeburn Park, B1-01, Singapore 088702
Opening hours: Depending on the workout schedule
Contact: 9168 7784
---
8. GoFit – Memberships from $88/month at Geylang & Changi
---

Image credit: GoFit
If you've ever had a friend that seems like they have their lives all figured out, that friend is GoFit. With 2 outlets currently open, GoFit combines convenience and efficiency within 4 walls. 
As simple as they seem, GoFit also employs the help of AI as a training partner. There are no hologram trainers here, but you'll be able to have an app-based digital fitness trainer to keep track of your progress or help you discover new workouts. You can even stream a class in one of their training rooms for some valuable me time. 
GoFit memberships start at $88/month for 12 months which includes free group classes such as the HIIT Super Circuit.  
Full list of GoFit gyms.

Opening hours: 24 hours
Contact: 8877 9895
---
Cheap gym sessions in Singapore
---
Getting a good workout doesn't have to be expensive. Heck, you could even do it for free. But if you ever feel like you need that extra motivation or support, know that affordable and reasonably-priced options are out there. Now, grab your Lululemon training gear and we go jim.
For more fitspo reads, check these out too: 
---
Cover image adapted from: ActiveSG, Classpass, Virgin Active Singapore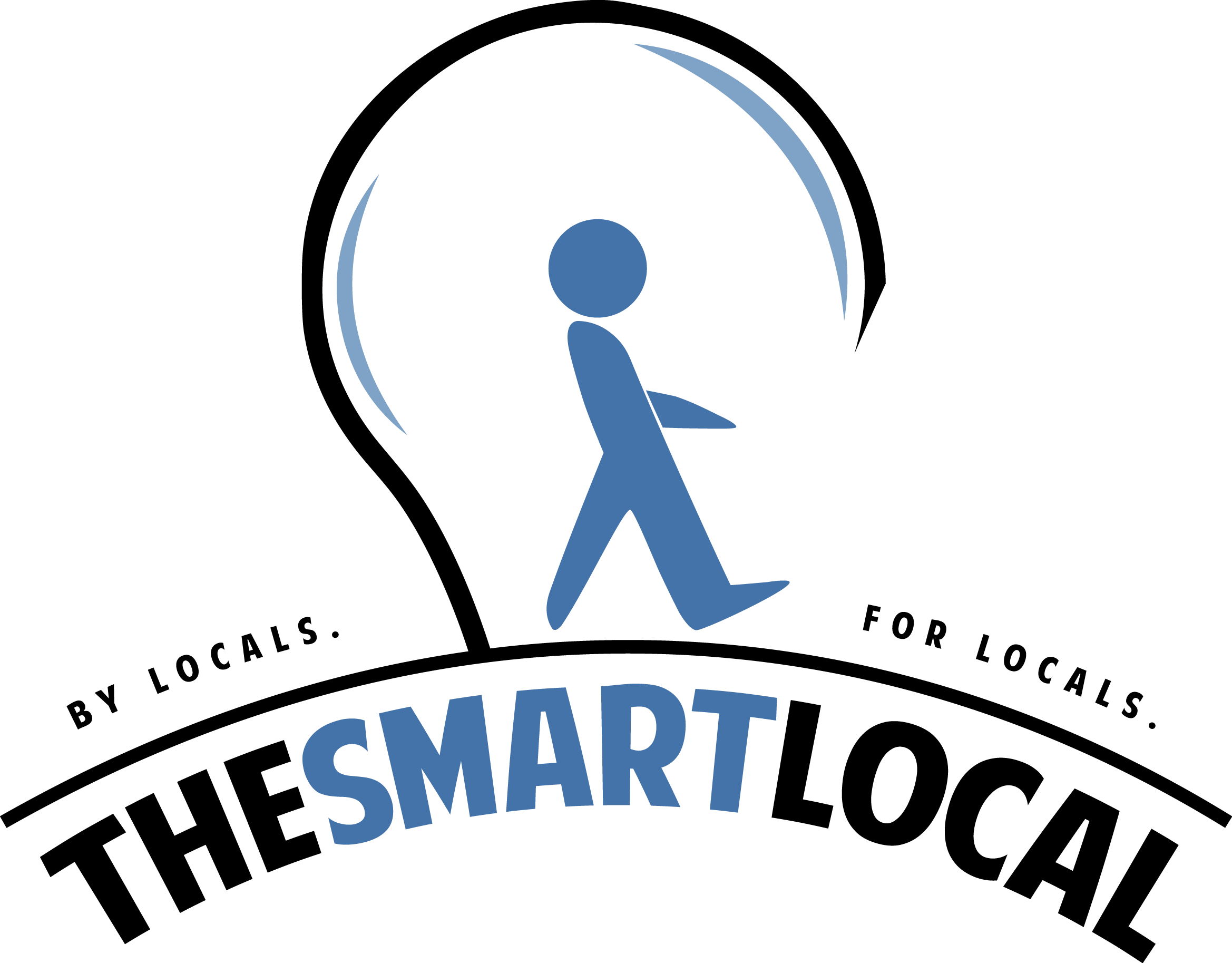 Drop us your email so you won't miss the latest news.