Best Blogshops in Singapore
Here's a list of fifteen of the most popular and best (highest rated by our members) blogshops in Singapore. When shopping online its important to shop smart and also to shop safe at trusted stores.
The first section contains the most popular Blogshops in Singapore as determined by web traffic based on Alexa rankings. The second section contains the most highly rated blogshops based on our member's reviews. We understand its not always easy to make the jump to start purchasing online, especially if its your first time. So we came out with this list so you will feel more comfortable about the process.
It's extremely important to check out our TSL blogshop reviews to find out our members honest reviews of these blogshops before making your purchases. Most of them have plenty of reviews already! And if you found this list useful do help others too by leaving reviews to share your experience. You may also like our list of online shopping in Singapore where we feature Singapore sites where you can buy groceries and luxury brands online.
Now happy shopping!
Featured Online Shop of the Month
Arva.co is a blogshops specially designed for the modern working lady who is stylish and confident, with a twinkle of adventure in her eyes. She wears what works for her and doesn't follow trends blindly. ​Arva.co provides the quick fix to fashion and lifestyle in weekly snippets, while curating exclusive collections of accessories worthy of the modern sophisticated lady.
They are different from most blogshops as they focus on jewellery such as necklaces, rings, bracelets and even personalised jewellery. They believe in encouraging women to explore and discover styles that express their own unique self. They also sell bags and have a whole section dedicated to gift-ready jewellery. They offer free registered shipping for Singapore/Malaysia orders above S$80.
The coolest feature has to be how their jewellery is gift-ready. They have a whole section dedicated to it! Hint: Boys you now know where to shop.
The Top Most Popular BlogShops in Singapore
17. Mich Sara
Website |
Facebook Page (9k+ likes) |
Rating: 1,008,125 |
TSL Reviews
stands for Alexa and Mich Sara is the 1,008,125 ranked website in the world. They were previously ranked 630,414 when I first made the article. Either way, it is quite an achievement for the site which started in 2010 – since there are billions of websites floating around.
I would say with this rank, she is getting at least 1,000 visitors a day, many of whom are customers! This blogshop specalises in young ladies apparel, work dresses, casual tops and bottoms. You can also buy gift certificates for your friends.
Payment & Shipping Details:
Payment can be made via i-Banking or paypal.
All paypal transaction fees are fully absorbed! The one site that has this feature in this list!
There is free normal shipping for orders above $50 and free registered shipping above $100.
16. Runway Bandits
Website |
Facebook Page (19k+ Likes) |
Rating: 831,898 |
TSL Reviews
They aim to create a boutique market providing individuals with fashionable apparels at reasonable prices. They feature new items every Tuesday at 10.00pm SGT. They also have a phyiscal office at 12 Arumugam Road Lion Building B #06-04A Singapore 409958.
The owner Swee seems very dedicated and you can see her responding to one negative review (lost in shipping) on the
TSL Runway Bandits page and a dedicated owner is always a good sign. Lesson to be learned guys – please request for registered item delivery – its really not their fault if the postman loses the mail or decides to take it home. And this is standard procedure for all blogshops!
Payment & Shipping Details:
Payment can be made via i-Banking or paypal.
Most orders will be shipped within 1 to 3 working days upon confirmation of your payment.
To check order status, click here.
Ordinary Shipping takes 2 – 5 working days and is free!
Registered Shipping takes 2 – 3 working days costs S$2.75 (flat rate).
Free registered shipping to Singaporean customers on orders totaling over S$100.
15. OSMOSE
Website |
Facebook Page (16k+ Likes) |
Rating: 830,806 |
TSL Reviews
OSMOSE is one of the stalwarts of the Singapore shopping scene and they are much more than a blogshop, having run physical stores for over 10 years. They have 6 retail shops located strategically in heartlands malls across the island, as well as one in Wisma Atria.
With regards to their online store, they don't just ship to Singapore, but to America and Europe as well. The great thing about them being Singaporean is the free postage that comes along with $50 SGD spent.
They accept payment via paypal and credit card and also have a loyalty program where you can earn 10 points with every $1 spent.
14. Megagamie
Website |
Facebook Page (11k+ Likes) |
Rating: 734,224 |
TSL Reviews
This blogshop belongs to Mega and her sister who both have a big passion for fashion. She has a personal blog which you can view here. They specalise in lady wear. They have retail space at KissJane @ Bugis Junction #03-13A and KissJane @ 1 Harbourfront walk #02-231/232 (near linkway to harbourfront).
Payment & Shipping Details:
Payment can be made via i-Banking or paypal.
For delivery within Singapore via normal mail they charge $1.50 for first item and an additional of 0.50 for each subsequent item.
For delivery within Singapore via registered mail they charge $3.75.
13. Theory of Seven
Website |
Facebook Page (22k+ Likes) |
Rating: 699,089 |
TSL Reviews
The unique thing about Theory Of Seven is that from 2013 they launched a Menswear line. They state their emails & payments would be replied to and verified Mondays to Fridays. They ship internationally with free international shipping for purchases above SGD$200.

12. Kiss Jane
Website |
Facebook Page (27k+ Likes) |
Rating: 698,986 |
TSL Reviews
Kiss Jane is a bit different from all the other blogshops on this list firstly because they carry many brands and secondly because apart from their online store, they also have a 4 physical outlets in Singapore. They are home to the most popular blogshops and in fact you can try many of the brands on this list in their stores.
How often have you wondered if the clothes you saw online could actually fit you well? Well thats the great thing about that. With over 18,000 designs and by carrying over 40 brands, they have collectively the biggest new launches and designs every week week.
Although prices on at their physical stores are a bit higher because of rental costs, their prices online are similar to blogshops. Sometimes their price are even cheaper when they run their discounted promotions.
Payment & Shipping Details:
Payment can be made via i-Banking or paypal.
For delivery within Singapore via normal mail.
Free delivery via registered mail for purchases over $100 otherwise $2.50
11. Agneselle
Website |
Facebook Page (13k+ Likes) |
Rating: 656,982 |
TSL Reviews
Pronounced "Act-Ness-Elle", Agneselle is one of the oldest Blogshops in Singapore, starting in 2007. They they have customer base of more than 30,000 and the shop is managed by Peiling and her family. Their clothing is specially chosen and sourced with the intention of providing affordable and trendy apparels.
Want to know another impressive thing about Pei Ling? She is the only one to have also made in to our most popular Singapore blogs list for 2013!. What an impressive feat.
10. Her Velvet Vase
Website |
Facebook Page (20k+ Likes) |
Rating: 646,755 |
TSL Reviews
Her Velvet Vase is co-owned by two sisters – Clare (http://mypinkpot.livejournal.com) and Mag (http://fcouk.livejournal.com). They have a site blog with store updates / news which you can visit here. They are very different from other blogs because 90% of their products are designed and manufactured by the both of them. The other 10% of are sourced internationally and imported.
Payment & Shipping Details:
Payment can be made via i-Banking or paypal. Their paypal has a nominal fee of 7% of the total amount.
Items are usually sent out via Normal Postage (2 – 7 working days) or Registered Postage (2 – 5 working days).
Normal Postage varies between $1.00 – $3.50 depending on the weight of each individual parcel.
Registered post costs an additional $2.24 per parcel on top of normal postage costs and comes with a tracking number that can be monitored online.
Free shipping for orders over $150 are applicable only if the amount is paid for in a single receipt.
9. Ohvola
Website |
Facebook Page (17k+ Likes) |
Rating: 446,087 |
TSL Reviews
Ohvola is a blogshop that has opened in 2007, ran by yet another pair of sisters, Lucinda (http://lucindazhou.blogspot.com) and Jolene (http://jolenezhou.blogspot.com). They carry a wide range of female apparels and accessories targeted for women aged 16-35. Its great that their apparel is uniquely designed and exclusively manufactured with their own in-house label!
Payment & Shipping Details:
Payment can be made via i-Banking or paypal.
Delivery of Normal mail takes 1 to 3 working days, excluding weekends & public holidays.
Normal Postage costs SGD$1.50 per item, and an additional SGD$0.50 for every subsequent item.
Registered mail is an additional $2.24 per parcel in addition the cost of Normal mail.
Latest registered mails can be seen over here.
Free registered postage is provided with every $100 spent
8. HollyHoque
Website |
Facebook Page (25k+ Likes) |
Rating: 423,720 |
TSL Reviews
Starting in April 2008, Hollyhoque aims to be every girl's dream wardrobe updater. They have weekly themed launches aimed at the 16-35 year old crowd with wallet-friendly prices. They also have a physical shop at Far East Plaza, #01-31.
Payment & Shipping Details:

Payment can only be made via i-Banking.
Shipping and handling for normal postage has an additional charge of S$1.50 with a delivery time between 2 to 7 working days.
Courier has a total additional charge of S$4.05w with a delivery time of 24-36 hours, or next day delivery.
Hollyhoque will not be held responsible for any lost normal mails should you decide not to opt for courier as your preferred mode of delivery.
Intermission
---
7. mds (Be careful, read reviews!!)

Website |
Facebook Page (10k+ Likes) |
Rating: 395,945 |
TSL Reviews (MUST READ!!)
MDS was founded in 2006 and it prides itself in ready-to-wear runway fashion. We strongly recommend you read their reviews first. They are way more 'corporate' than a traditional blogshop and get a good amount of traffic. They have over 5 retail shops – Wisma Atria #B1-40A & B, Plaza Singapura #B1-34A Chevron House #02-29, Vivocity #02-188 and Bugis Junction #01-05.
Payment & Shipping Details:
Payment can be made via i-Banking or paypal.
MDS charges a flat rate of $1 per item for all orders in Singapore.
Self collection service is free.
You can spend $150 to get a lifetime membership. It will entitle you to 10% off all non-sale products in retail stores and on the site.
6. The Closet Lover
Website |
Facebook Page (18k+ Likes) |
Rating: 393,323 |
TSL Reviews
The Closet Lover opened in 2007 with the aim of sharing their love for Fashion. Their items are handpicked from around the world, keeping style and the ever changing fashion trend in mind. They also have physical space at blogstores KissJane @ Citylink Mall #B1-39, KissJane @ Bugis Junction #03-13A and Miyoc @ JCube #04-14
Payment & Shipping Details:
Payment can be made via i-Banking or paypal.
Orders will be shipped out within 1-3 working days upon payment verification.
They have a very updated daily registered parcel list here which shows items that have been shipped out every day! The store is doing extremely well and seems to average about 40 registered parcel orders a day.
Local normal postage (apparels and accessories only, excluding bags and shoes) is complimentary until further notice. Other accessories including bags and shoes are charged at a flat rate of $3 per item.
For sales items, postage charges will be charged at $1.50 for the first item, and additional $0.50 for subsequent items. Registered postage will be additional $2.24 on top of normal mail charges if any.
5. Love & Bravery
Website |
Facebook Page (20k+ Likes) |
Rating: 313,781 |
TSL Reviews
Love & Bravery aim to dress the modern woman with sleek and classy wear. Unlike other blogshops, the models they use are primarily Caucasian and they also do international shipping.
4. Traceyeinny (Read reviews!!)
Website |
Facebook Page (14k+ Likes) |
Rating: 233,725 |
TSL Reviews
Tracyinny was started by cousins Jeannie Pang and Pamela Goi in 2007 who were both graduates that decided to peruse this full-time. They offer ladies apparel with a new collection launch every Wednesday featuring 60 – 100 designs. Their pieces can also be purchased at 3 Pickering Street #01-15 Nankin Row Singapore 048660 and 9 Bishan Place Junction 8 Shopping Centre #02-36/37.
In 2010 they were the first online fashion boutique to be awarded the Successful Entrepreneur award. Our recent member reviews note things have changed since then so we highly recommend you to read them first.
3. Ministry of Retail
Website |
Facebook page (49k+ Likes) |
Rating: 208,360 |
TSL Reviews
Ministry of Retail has carved out a niche for itself by focusing on trendy, unique and quality korean style apparel. They have over 500 designs of korean clothing and accessories. If you haven't read her interview yet there is a link at the bottom of this article! Another super cool thing about them? They have a policy of free returns & exchanges! If you change your mind about any purchase, you can return it to them for a refund or exchange. Amazing. Its no wonder they have so many Likes on facebook!
Payment & Shipping Details:
Payment can be made via i-Banking, cheque or paypal.
All shipping methods are FREE for orders above S$100.
Ordinary Shipping takes 2 business days and varies from $1 to $3.
Registered Shipping takes 1 business day and varies from $3.5 to $4.
You can also self-collect at their office 517D Jurong West St 52 #04-577 S644517.
2. CatWorld
Website |
Facebook Page (2k+ Likes)
Rating: 135,857 |
TSL Reviews
Catworld was originally from Taiwan and they opened their first international store in Singapore in 2010. They have a storefront at Nex Serangoon too. As you can see, they have models such as Qiu Qiu so they are quite the force to be reckoned with.
Although they seem to get good web traffic, most Singaporeans don't seem too familiar with them which is evidenced by their low facebook fan count and lack of reviews on our site.
Payment & Shipping Details:
Payment can be made via i-Banking or paypal.
Paypal transaction fees are absorbed by Catworld
1. Love, Bonito
Website |
Facebook Page (45k+ Likes)
Rating: 128,366 |
TSL Reviews
Love, Bonito previously known as "Bonito Chico" specializes in Women's Fashion, Clothing and Accessories. It was started by three gorgeous young ladies named Viola, Velda (http://belluspuera.blogspot.sg) and Rachel in 2008, Viola and Velda are sisters. Read their story and check out their pictures here! They get an incredible amount of web traffic everyday and are ranked in the top 100,000 sites in the whole world – a truly impressive feat. They also have a store blog here.
They are the only blogshop here to have the
icon which represents a top listing with a rating over 80% after at least 10 reviews. It currently has a score of 81% from over 12 reviews.
Payment & Shipping Details:
Payment can be made via i-Banking or paypal.
All orders are processed within 1 to 2 working days upon verification of payment. Delivery is carried out during working hours, Monday through Friday.
The cost of Regular Postage starts SGD1.50 depending on the number of units you've ordered.
Registered Postage starts from SGD 3.74 depending on the number of units you've ordered.
The Highest Rated BlogShops in Singapore
A dynamic list of the top 10 highest rated blog shops in Singapore based on our members ratings.
Latest Singapore blogshop reviews
A dynamic list of the latest Singapore blogshop reviews
Do blog shops make easy money?
Everyone in this top 10 list makes a good amount of money, I would say the top 3 easily make over $20K+ a month! If you're curious to read more about the success of blogshops take a look at this article. According to it Ministry of Retail was making about $12,000 SGD profit a month in 2011 – I can only imagine its much more now!
If you're thinking of setting up your own blogshop, be very careful its not always easy money. Less than 10% of blogshops end up making any money at all and competition is extremely fierce.
Advertise with us
Because of the competition among all the blogshops in Singapore, it makes it really tough for new blogshops to compete. When people search in google, there will probably be over 200 blogshops appearing before your blogshop. You may have to resort to costly google ads to get some visibility.
And that is why it is a good idea to consider advertising with us. Everyday, this page receives over 200 views from Singaporean shoppers searching specifically for blogshops. We are the #1 search result on google for "best blogshops", "top blogshops", "singapore blogshops" and other key variations. Just type that in Google yourself! That is probably how you found this article.
Your blog will be featured in a prominent write-up at the top of this article. What are you waiting for – contact us!
Advertiser Testimonial

Hi Bryan…The response to the blog post is great. I'm seeing conversion coming in from thesmartlocal too. My facebook page is slowly seeing more followers and my alexa ranking is now xxx,xxx. Seems to be growing at a fast pace and I really have to thank you for this result…"
Know a top rated blogshop?
Lastly, feel free to mention any BlogShops I have missed in the comments. If you want to let more people know about your own blogshop, feel free to leave a comment here. To be added to our blogshop directory we charge a fee of just $50 SGD and your listing will last forever – contact us for more info.
---
You might also like:
---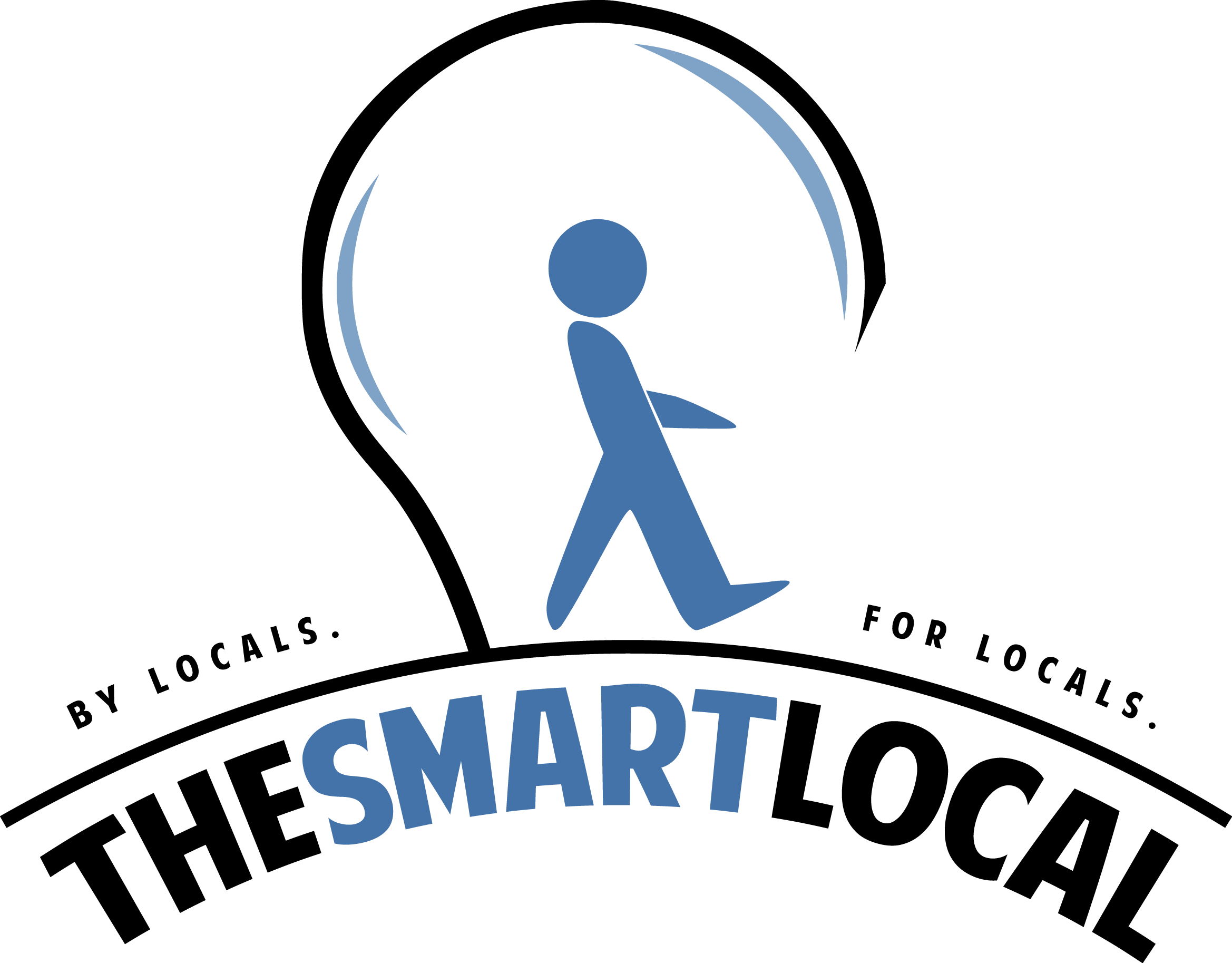 Drop us your email so you won't miss the latest news.