Save Money In Expensive Singapore!
Recently, a clip from a local drama series episode went viral on social media. In this video, Mediacorp Actor Xu Bin delivered a rant about the cost of living in Singapore. The scene spanned 90 seconds but was so intense it felt like forever. The video hit close to home for young Singaporeans, who are now convinced that no one understands them the way an enraged Xu Bin does.
It's public knowledge that living in Singapore is terribly expensive, so here are 18 life hacks that'll bring you closer to that HDB or COE. Nope, buying electronics at Sim Lim Square isn't one of them.
Money Saving Hacks In Singapore
1. Get a $10 massage and support a good cause
Anyone who's been to Thailand or Indonesia will know how expensive massages are in Singapore. Most beauty parlors and spas charge between $50-$70, but you can get it for $10 at the Singapore Association of The Visually Handicapped (SAVH), by qualified masseuses.
SAVH also operates the Dining In The Dark program, where diners will enjoy and experience a 3 course meal served by the visually handicapped in pitch darkness. It's very much like NOX for less than half the price, but the value of showing support far surpasses the savings.
2. Shop on Taobao
Taobao – a Chinese website that sells everything so cheaply it's a problem. The variety of items available here is so vast I'll grow a beard by the time I finish browsing everything. The entire site is in Chinese, but don't give up just because you're Chinese-illiterate! Simply paste the item url into SGshop and the agent will take it from there for a small fee. You're welcome.
I can't speak for the furniture, food or electronic products, but here's something you online shoppers will be interested in. A friend who worked for one of Singapore's biggest online stores told me they simply import from Taobao, rip off its original labels, re-tag the apparels and then sell it for 5-6 times the price. Gasp. Say no to exaggerated markups!
3. Exercise with the $100 you never knew you had
In light of your 2015 resolution to keep fit, you're about to pay a whopping $1k for a gym membership. But save that money instead. Most Singaporeans are unaware that upon signing up for a free ActiveSG membership, they'll be awarded $100. This credit can be used to access gyms, swimming pools and sports programs!
4. Evening/night discounts at bakeries, deli and sushi counters
Right before closing, most supermarkets will discount items at the Sushi and Delicatessen section by up to 50%. These perishable foodstuff aren't as fresh by the end of the day, but half-priced sashimi will always sound good to me.
To streamline your hunt for cheap food, here's some intelligence we've acquired from fellow netizens. Such discounts tend to be spontaneous, so there's no guarantee. Try your luck anyway!
Breadtalk promotion at most malls: "5 for $6, 10 for $10" promotion after 9-9.30pm
Delifrance at Jelita Shopping Centre: 50% off after 8.30pm
Secret Recipe at CPF Building: 50$ off after 6pm on Friday
Atrium Lounge at Marina Mandarin Hotel: 50% off takeaway cakes
Note: Have something to add? Feel free to comment.
5. Watch a movie for half the price, or free!
It's a bummer to squander $13.50 at the movies on a weekend, especially if the film turns out to be awful. Here's a way you can catch a movie for half the price or better yet, free. If you hold a SAFRA card, you're entitled to a 1 for 1 weekend promotion at Shaw Theaters on weekends if you're among the first 1000 members that day. But of course. Cheap things always require us to be kiasu.
Alternatively, enjoy a drive-in/walk-in outdoor movie screening like how your parents did back in the good old days. Movie Mob regularly holds free-admission movie screenings, but you'll need to check their Facebook page for the latest updates. Find out more about Movie Mob here. And since we're talking about free things, here's a list of 50 things you can do in Singapore that are both fun and free!
6. Dine at canteens and staff cafeterias
If you stay or work near schools, interchanges, industries, or big office buildings, you can eat at school/staff canteens where prices are lower! To make a point that canteen food can be cheap and good, I'll let you in on 2 hidden gems:
Wild Olive
Where: Changi Airport Terminal 2's staff canteen
Price Range: $6 on average
Popular for: Grilled Catfish Fillet, Linguine alla Vongole
Salad Bar
Where: Temasek Polytechnic, Mensa 2 Canteen
Price Range: $6 on average
Must-try: Dory Fillet with Butter Sauce, Mango Salad, Lasagna
Note: Salad bar is hailed the best food you can get in TP, tied only with the Apple Sauce Pork Chop at Designer's Pad some 100 metres away, which you might wanna have instead if the queue at Salad Bar's too long for you to handle.
7. Get a $6 Kimage Haircut by trainee hairdressers
A bad hairdo is one of the toughest mistakes to live with. As such, we dare not scrimp on haircuts, spending at least $35 at the salon on average. Fret not, there's a way to enjoy the same service for crazily cheap rates: volunteer as a hair model (read: guinea pig)!
At Kimage School Of Hairdressing at Marina Square, trainee hairdressers charge only $6 for a wash & cut, and $20 for intensive hair treatment. And don't worry about the quality of their cuts – the trainees are supervised by expert hairdressers who will ensure that every snip is perfect!
8. .. and a 3-course meal by trainee chefs & waitresses
The Top Table is a full-service restaurant in Temasek Polytechnic set up to train culinary and hospitality students as part of their curriculum. Here, you pay less than $15 for a delectable three-course, nicely plated meal in a fine dining setting. The place may be entirely run by students in training, but service here is comparable to other local establishments, if not better, due to constant supervision by experienced chefs. Unbelievable value you can't get anywhere else!
Note: You need to make a reservation to dine here. Call 6780 6369 to book a table.
9. 2-for-1 everything with the Entertainer app
2-for-1, 50% off, Buy 1 Get 1 Free. These words mean the same thing – that a Singaporean's heartbeat is about to quicken with excitement and go into overdrive. There are countless discount deal apps in the market, but Entertainer Singapore has outdone itself by pushing out 50% off entertainment and dining deals faster than I can handle.
2-for-1 admission to the Mint Museum of Toys, Adventure Cove Waterpark, scuba diving courses, manicure and pedicure? Be still, our beating hearts.
10. Shop for groceries and supplies at HUGE discounts
Imagine IKEA, but a supermarket version. Picture Giant or Carrefour Hypermart – only about 3-4 times larger. And there you have it, the Warehouse Mart at BigBox. The recently opened megastore in Jurong East could change grocery shopping forever. Expect to be greeted by giant freezers stocked with fresh food and vast aisles stacked with jumbo boxes and cartons. And you know the best thing about big hypermarkets: goods are always cheaper in large quantities.
11. Warehouse shopping, but for food
The cluster of food factories in the Woodlands industrial area mainly supply to airlines and hotels in Singapore. Some of these include Foodedge, Zac Meat & Poultry, Fassler Gourmet, KSP Food Suppliers and Wan Foong foodstuff. There's a staggering variety of food here that'll cost you a bomb at the regular supermarket, if you can even find them.
We're not talking about frozen chicken wings or otah balls. Think wagyu beef, pork knuckle, frozen lobster bisque, gourmet sausages and hams as well as desserts like pies and cakes – all for cheap. This is how you host your guests with style without breaking the bank.
Note: Some of them hold special sales during the festive season and free outdoor tastings on the last Saturday of each month.This adds on to the little-known activities in Northern Singapore!
12. Shop at myCK
If BigBox is too far, you have an alternative somewhere around your neighbourhood. Seriously, myCK dept stores are so "spoil market", they're making other supermarkets and personal care stores look bad! Undercutting others of its kind by up to 60% in prices, this heartland department store is the only place you should shop at to save money.
Just how ridiculous are these discounts? Watch this video to find out:
13. Buy beauty products from Daiso
Most people flock to renowned brands for cosmetics or facial cleansers thinking that price directly reflects quality. But with ample research, you'll find underpriced products at Daiso for $2. My friends have highly recommended the Collagen Face Mist and the Hyaluronic Sleeping Pack. From the looks of this video, the Make-up Corrector Pen and Detergent for Make-up Sponges seem trusty too!
14. Study at community centres, not cafes
Cafes are among the most expensive and unconducive places to mug at. Please, stop spending on overpriced coffee and miniature tables already! Most community centres now have designated study rooms that are better than Starbucks. The one at Sengkang CC even provides refreshments like milo and sandwiches, staying open 24/7 during exam periods in case you're nocturnal. It's like a motherly and healthier version of Mcdonald's.
15. Know your factory outlet stores
Isn't it annoying to see stores scream SALE and then offer a patronizing 5-10% discount? You'll never have your heart broken that way at factory outlet stores. The following malls have outlet stores that will keep you happy and wanting more.
Changi City Point: This mall carries brands like Adidas, Nike, New Balance, Lacoste, Asics and Royal Sporting House, offering sports wear and equipment heavily discounted by up to 70%. I scored a pair of Puma sneakers for half its original price here!
Anchorpoint: Located just opposite IKEA Alexandra, this double storeyed mall is great for outlet-shopping for brands like Cotton On, FOX, Typo, Billabong, Pedro and Charles and Keith. It's highly important you know that Charles and Keith shoes can go for as low as $9.90.
IMM: IMM has by far the most extensive range of outlet stores under its belt, including brands like Furla, Coach, Agnes B and GUESS. Apart from luxury goods, you can also expect to find sports apparel, eyewear, travel goods, business wear, lingerie and even furniture. Jurong isn't the most accessible place, but $29 GUESS shoes is an excellent reason to go the distance. Besides, it's not like you'll need to bring your passport along… right?
16. Staycations at boutique hostels, not hotels
So the daily grind has started to take its toll on you, and the next bout of holiday adventures is 2 painful months away. How is 14 days of annual leave enough? You toy with the idea of a hotel staycation, but later rationalize it's silly to spend $300 hibernating in a room. If you must get away, this is what you do.
Boutique hostels are some of the most underrated lodging establishments, and a perfect, novel option if you must get away for a bit. If you think hostels are all about weary shophouses and creaky bunk beds, you obviously haven't read this awesome hostel guide to Singapore's most atas and quirky hostels.
17. Secret water dispensers at shopping malls
It's perplexing how expensive water is today. Convenience stores sell bottled water for 3-4 times their original prices, and restaurants are beginning to charge for tap water. Of course, we end up paying anyway out of thirst. Now we bet you never knew that free potable water is all around us! Most nursing rooms in shopping malls have a water dispenser installed; a secret water point where you can refill your bottle instead of buying a new one next time.
Note: Please be sensitive and forget about using this hack if you see anyone using the nursing room – this room is really for mothers and their babies. Most of the cubicles are without locks and you do not want to disturb a mommy changing her baby's diaper just to get free water. Use #commonsense!
18. Eat in Orchard Road for less than $10
For some reason, your friends don't hang out at any other place besides town, and almost exclusively only eat at pretentious restaurants that serve mediocre and expensive food. Booooo! Peer pressure shouldn't hinder your money-saving endeavor, so here's a major hack: a guide to 22 best meals you can find in Orchard Road for under $10. Bookmark this for future use!
And what should you do with all these savings?
Generate more savings of course! 'Many a mickle makes a muckle', was what you were told upon receiving the first bank book of your life with the POSB squirrel on a rainbow. The savings you make from following these tips may not seem like much, but saving money is a long term endeavor.
There are a number of savings plans available in the market, whether you have an eye on the mid term (10 years) or the long term (up to 25 years). Some may prefer plans that offer guaranteed returns at the end of the policy term such as Aviva's MyWealthPlan, while others prefer riskier plans with higher returns depending on the market.
Whether you're saving for your dream wedding or buying a car, your dreams are not as impossible as you think. The savings you accumulate, coupled with the discipline to contribute regularly to a structured savings plan, will make meeting your goals a reality.
You can find out more about Aviva's savings plans here.
Note: Guaranteed returns for Aviva's MyWealthPlan are payable upon policy maturity and will vary according to age, selected premium term and policy term, and is up to 2.35% per annum upon maturity. This is based on the assumption that a male, age 35 years at Age Next Birthday, non-smoker, opting for Sum Assured of $100,000 paying an annual premium of $11,710 for 5 years premium term and 25 years policy term.
---
This post was brought to you by Aviva.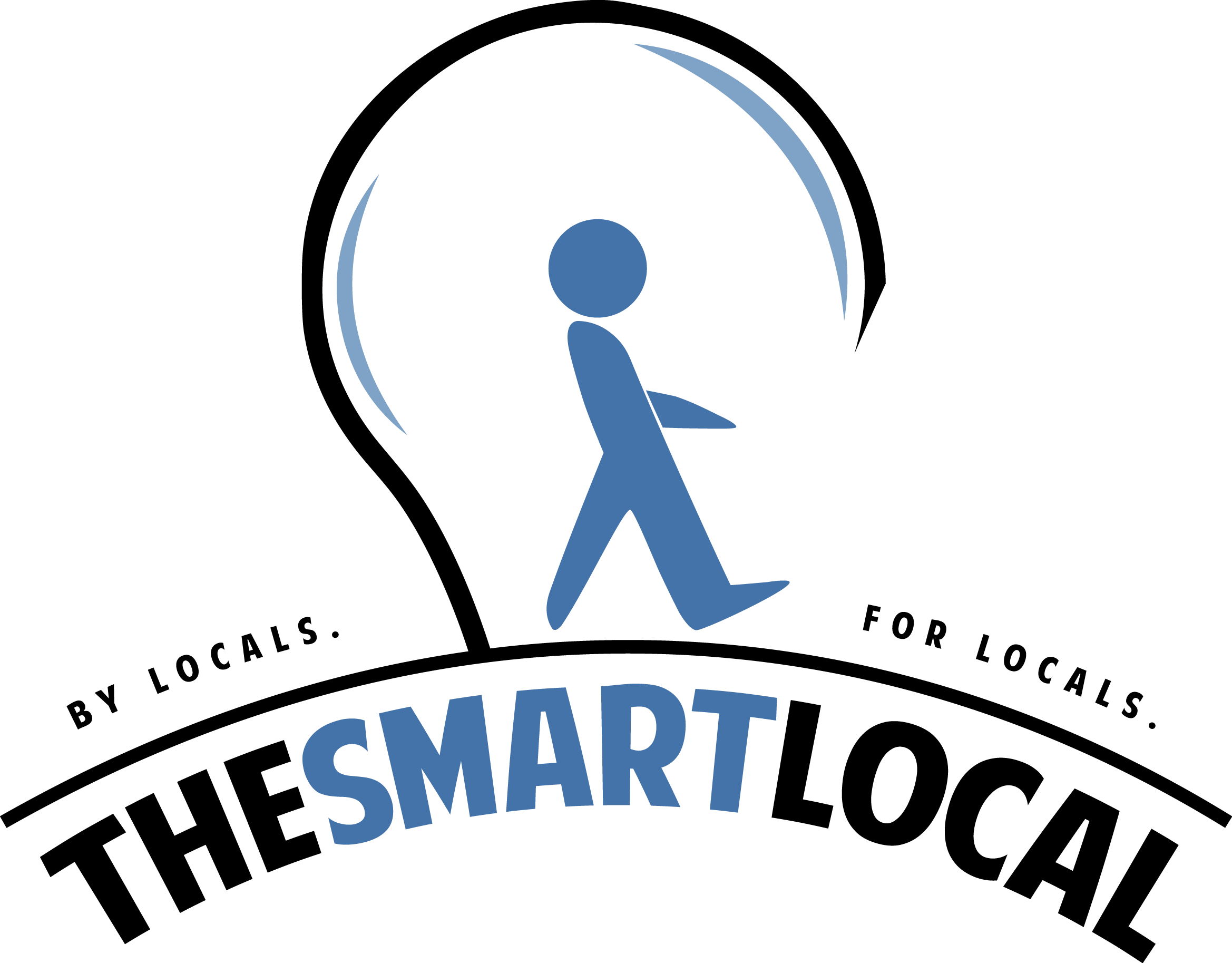 Drop us your email so you won't miss the latest news.