Things to do in Singapore in March 2018
Image adapted from: Urban Ventures
Last month was the season of CNY and Valentine's. But just because there aren't any special occasions this month, doesn't mean you'll be short of any fun. Whether you are a fitness junkie, an art-lover or party-goer, get ready to have your March calendar packed with these exciting activities:
1. Have fun with light installations and an inflatable playground at iLight
Image credit: iLight Marina Bay
iLight is back this March, once again taking over your IG feed with their 22 sustainable light art installations that make for perfect photo backdrops. Photographer or not, here's your chance to get artsy.
Image credit: @yongnatasha
Besides posing for photos, there's also Art-Zoo, a giant inflatable playground. Channel your inner child and bounce about like a worry-free kid!
Image credit: @denisegly
Not forgetting Gastrobeats, where you can groove to great music by local bands such as Jack and Rai and Cosmic Child. In light of Gastrobeats, the Marina Bay Carnival will also be introducing new activities such as glow-in-the-dark Jenga, hopscotch, and LED-lit hula hoops.
Dates: 9th March 2018 – 1st April 2018
Time: 730PM-11PM
Address: 10 Bayfront Avenue, Singapore 018956
Price: Free admission except for Art-Zoo. Check the prices for Artzoo here.
Website
2. See cherry blossoms in full bloom at Gardens by the Bay's Sakura Matsuri
Image credit: @sohchris
Looks like there's no need to travel out of Singapore for a sakura chase, when they can now be found in the Supertree Groves at Gardens by the Bay. We don't exactly know how the set-up is going to be like yet, but if last year's any indication, you'll be in for picture-perfect cherry blossoms that transport you right straight to Japan.
Otakus wouldn't want to miss the Pikachu parade, Pokémon Game Booths, celebrity cosplay meet-and-greet sessions and Anisong concerts that will be happening on the 17th and 18th March! Some of these programmes will take place in the Flower Dome.
Dates: 16th March 2018 – 8th April 2018
Time: 9AM – 9PM
Address: Gardens by the Bay
Price: Free, but admission to Flower Dome applies.
Website
3. Attend FREE craft workshops by Pressplay
Image credit: Pressplay
Learn a new skill this March with MAKEPLAY, a series of FREE hands-on crafting workshops at the National Library. Some of these activities include moulding your own vase, making a candle, trying out a film camera, or learning embroidery. Registration links will be available under each Facebook event from 1st March.
Following the classes is PRESSPLAY's finale – LASTPLAY, which takes place past the library's opening hours. Look forward to live performances by Stopgap, Abby Simone and M1LD1FE, as well as a GIF animated photo booth. RSVP here.
Date: 10th March 2018
Time: MAKEPLAY: 11AM-6PM | LASTPLAY: 9PM – 1AM
Address: National Library
Price: Free
Website
4. Have a picnic while enjoying EDM at the Garden Beats Festival
Image credit: Garden Beats
Pack your favourite snacks and roll out your picnic mats for Garden Beats Festival, an electronic picnic festival that brings together groovy live performances, pop-up food stalls, and a wide range of activities – from gladiator battles and sack-racing to yoga in the morning.
Keep the party going at their afterparty which will be taking place at the underground club mao until 3am.
Date: 3rd March 2018
Address: 103 Siloso Road, Singapore 179037 (Fort Gate, Fort Canning Park) | Afterparty: 133 Cecil Street Singapore 069535
Time: Garden Beats Festival: 1PM-1030PM | Afterparty: 1030PM-3AM
Price: Regular $105, Door Sale $125
Afterparty:
Free admission and shuttle bus service for Garden Beats ticket holders.
Lazy Bird Sale: $95 (ends 21st Feb 2018)
For groups of 5-10pax: $85 per ticket
Website
Note: The minimum age to attend is 18.
5. Unwind with a loft staycation at Mercure Bugis
Treat yourself to a well-deserved getaway at Mercure Singapore Bugis, which has an infinity pool, outdoor jacuzzi and a rooftop garden. Despite their atas facilities, prices are only from $188/night! And here's an exclusive bonus for TSL readers – top up $11 to get a free breakfast and afternoon tea for two.
Read our review of Mercure Bugis Staycation here.
Address: 122 Middle Rd, Singapore 188973
Website
6. Get splattered in glowing paint at the Illumi Fest Run
Image credit: @pinkalious_princess
Wearing goggles for a run might earn you strange looks, but it all makes sense at Illumi Fest Run, where you'll be splashed with glow-in-the-dark neon paint from head to toe. Being able to party while you run makes 5km feel like a breeze.
And no, the fun doesn't end there. A dance party and music festival awaits after you have finished your leisure run, with DJs turning up the night with their electrifying music. Partying never stops!
Date: 31st March 2018
Time: 4PM
Address: iLight Marina Bay (Marina Bay Waterfront)
Price: $45 – $55
Website
7. Support local literature at the #BuySingLit book bazaar
Organised by Books Actually, a local independent bookstore, #BuySingLit is a book bazaar that will be featuring our best local literature.
Besides the book sale, head over to The Lawn in The Arts House for a library-style "read under the sun" experience, where you can browse through a selection of SingLit titles while you chill out.
Dates: 9-11 March 2018
Time: Friday: 6PM-10PM | Saturday: 11AM – 8PM | Sunday: 11AM-6PM
Address: The Arts House at The Old Parliament
Website
8. Have brunch at hidden heartland cafes
Image credit: @3sacrowdcafe
We all have our favourite cafes in town, but sometimes we wanna go low-key and avoid all the crowds and long queues. Check out this list of obscure heartland cafes, tucked in Singapore's little neighbourhoods, for a more peaceful brunch experience.
9. Turn off your lights for Earth Hour
Make the environment a better one for us all by setting aside just 1 hour to switch off your lights for Earth Hour. Yes, it may be slightly inconvenient, but every small effort goes a long way!
To spread the good message and nudge your friends to do the same, you can organise a karaoke session or movie marathon in the dark so everyone can participate in this meaningful cause together.
Date: 24th March 2018
Time: 830PM-930PM
Website
10. Hop on a bike and explore obscure corners in Singapore
Embark on a unique cycling trail and venture into places you never even knew existed in Singapore. Here's a list of hidden spots we have hunted down, some with paths that can't even be found on Google Maps. One of them was a part of Mas Selamat's escape route!
11. Join a street party with AR experiences, a drag queen lip sync battle, and free manicures
Image credit: Urban Ventures
Adding to the host of festivals this March is the Urban Ventures Street Party that is part of the Singapore Urban Design Festival and Singapore Design Week. Now, don't mistake this as just another party on the list. Here, you can look forward to a drag queens lip-sync performance, an augmented reality experience and free manicure services!
Of course, you'll also be vibing to good music by electronic pop band Disco Hue, garage-rock band Spacedays, and many more.
Dates: 17-18 March 2018
Time: Saturday: 2PM-1030PM | Sunday: 12PM-9PM
Address: Keong Saik Road
Website
12. Clear a high elements course and zip line over Bedok Reservoir at Forest Adventure
Ziplining over the waters of Bedok Reservoir
If you're craving for a rush of adrenaline, be sure to visit the newly revamped Forest Adventure. With a total of 4 zip lines across the water and over 44 obstacles a few storeys off the ground, this outdoor activity will leave you sweaty, achy, and oh-so-accomplished.
Read about our experience at Forest Adventure here!
Address: Bedok Reservoir
Opening hours: Tue-Sun: 930AM – 630PM
Telephone: 8100 7420
Website
13. Test your grit and conquer obstacles at the Spartan Race
Image credit: @baldwinchoy
Here's the true test of your grit and passion for fitness – the Spartan Sprint, a 5km long intense obstacle-course that includes climbing over walls and crawling under barbed wire.
Not to worry if you don't feel up for it…yet. There will be training tips and plans on their Facebook page daily, so you'll be all buffed up with them biceps and abs, ready to go through over 20 obstacles and the many burpees. Plus, there are both elite and open categories that differ in competitiveness, so opt for whichever suits you better.
One thing's for sure – you'll come out muddy, but also with pride and bragging rights.
Date: 24th March 2018
Address: Sentosa Singapore
Price: From $108
Website
14. Race a drone or play robot soccer at Design Night
Tech-geeks, we've got you covered too. Gather at Design Night Singapore for unique activities like drone racing and robot soccer, and be mind-blown by all sorts of robots – from machines that serve food to the ones that build cars. The futuristic world is insane.
Date: 7th March 2018
Address: The Luxe Art Museum
Price: $15
Website
15. Learn about Singapore's history at National Museum's Witness to War exhibition
Image credit: National Museum of Singapore
Doesn't matter if you are no history buff, the Witness to War: Remembering 1942 exhibition is still a must-see for all who are curious about wartime life. As you hide in a makeshift air raid shelter and flip through Lim Bo Seng's personal diary, it's almost like watching your social studies textbook come to live.
Dates: Until 25th March 2018
Time: 10AM – 7PM
Address: National Museum
Website
16. Catch a movie at pop-up cinemas in cafes and clubs
Hood Bar and Cafe, one of the pop-up cinema venues
Image credit: Hood Bar and Cafe
Nevermind if you missed Hollywood blockbusters like Wonder Woman and Dunkirk, or would love to rewatch classics like Ghostbusters 1984. They're now screening once again – not at Golden Village or Shaw though. Instead, these films will be showing at hip cafes, rooftop bars and even clubs, where you may also sip on a pint of beer or a glass of wine.
Check out the list of movies, dates and venues here and read more ideas on alternative cinemas here.
Price: $8 – $19
Website
Note: No tickets will be sold at the door. You can only buy them online.
Fun events in March 2018
No, the fun doesn't die down after CNY. From festivals to outdoor adventures, leisure runs to museum exhibits, March is jam-packed with all sorts of activities and you'll barely have any dull days. Plus, now that you've got your ang paos, there's no need to hold back from attending these events!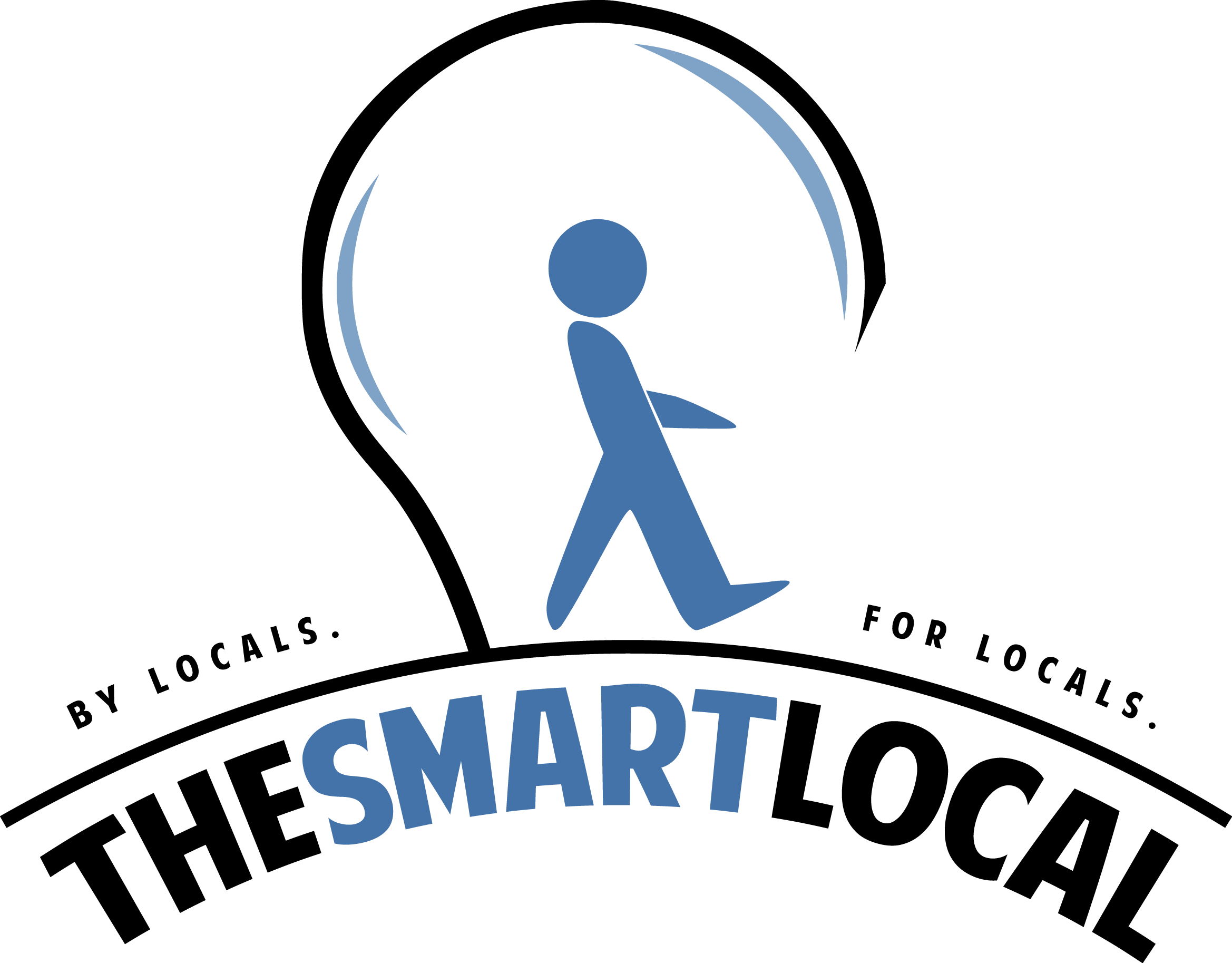 Drop us your email so you won't miss the latest news.