Things to do in Bintulu
This new year, I made it a point to finally channel that intrepid daredevil in me and strike off all that adventures off my bucket list. The initial plan was to conquer Mount Everest, or explore the Amazon River but when our budget didn't permit, we looked at something much nearer and found Bintulu, a coastal town in the town of Sarawak, Malaysia, less than 2 hours away.
We hopped onto the only direct flight to Bintulu via AirAsia on a 5D4N trip, and here are 8 adventures we embarked on while there:
1. Embark on a 10km jungle trek at Similajau National Park
Home to over 180 species of birds, a golden sand beach, and two turtle beaches, Similajau National Park offers a 10km jungle trek along the town's coastline.
Crossing the suspension bridge to get to the forest.
Starting from the park's headquarter, we crossed a suspension bridge before entering deep forest where the red markings on trees were the only indications of where we should head to to stay on the trail.
Red markings on the trees that indicated the direction we should head towards.
Once you make it to Golden Beach, the final point of the trail, you'll be able to reward yourself by chilling on the 3km long stretch of golden sand before you trek your way back to the headquarter. To score even more adventure points, pack your snorkelling gear and go turtle spotting in the waters!
Tip: Be equipped with proper covered shoes, insect repellent, poncho and food and you'll be good to hit the trail.
Similajau National Park
Address: Similajau, 97000 Bintulu, Sarawak, Malaysia
Tel: +6019-861-0998
Entrance Fee: RM10 (~S$3.80)
Website | eBooking Portal
2. Navigate through a cave with 40,000 years of history
If the thrill of navigating through uneven surfaces in the pitch darkness deep in the heart of a forest sounds like the dream adventure for you, caving at Niah Great Cave should top your must-do list.
To get to the cave, you will have to start from Niah National Park and walk 4.5km through the jungle. Unlike the jungle trek at Similajau National Park however, the level of difficulty for this trek is slightly lower as most of the route is pathed out by a boardwalk.
After our 30-minute trek, we were treated to a scenic view of the cave's opening.
In the cave, we found ourselves surrounded by the sounds of chirping swiftlets and flying bats. Don't expect to see much of them though, as visibility inside is almost zero and we only figured out our every step with the help of our head torches.
And if luck's in your favour, you may even get to see the locals at work, climbing up rope ladders to the top of the cave to collect birds' nest!
Niah Great Cave
Address: 98200 Miri, Sarawak, Malaysia
Tel: +60 8541 7130
Opening hours: Daily, 8AM to 5PM
3. Explore the kampung and "tompang" on the villagers' fishing trip
For a rustic experience, spend a day at Jepak Fishing Village, a kampung home to most fishermen into. About a 30-minute drive away from Bintulu Town, spotting rows of wooden stilts houses is what tells you you have made it into the village.
As most of the villagers there are Melanaus (an ethnic group indigenous to Sarawak), the language barrier could be an obstacle, so be prepared to learn some basic Malay language skills before heading there!
We managed to hop onto one of the fishing boats with one of the fishermen for RM150 (~S$50.70).
You can spend the day simply wandering around the streets of the kampung (village) or chat up the fishermen at the jetties and hitch a boat ride out to the river to fish. There are no official services for such fishing trips so overcome your shyness and speak to the friendly locals! For those looking for something more reliable, hit up Marine Harvest.
Jepak Fishing Village
Address: Simpang Kampung Jepak, 97000 Bintulu, Sarawak, Malaysia
4. Stay in a floating house on a lake that's the size of Singapore
Image credit: Belanum Bay Floating House
Hop onto a four hour road trip from Bintulu Town to Bakun Jetty, where a 30-minute boat ride will bring you to Belanum Floating House, which sits on Bakun Reservoir, a lake that is the size of Singapore.
If your childhood dream has always been to live a day like Tarzan, here's where you can try a hand at swinging across rivers on the tree vines during a jungle trek around the area. For those who rather make full use of the place's tranquility, head to the nearby swimming hole where you can lepak at the mini waterfall.
A package for a group of five would set your budget back by about RM1602 (~S$537.60) and this includes fees for the boat ride, one night accommodation, meals, and activities.
Belanum Floating House
Address: Bakun, Belaga, 96900, Bintulu
Getting There: Four-hour drive from Bintulu Town to Bakun Jetty, where you can take a boat to Belanum Floating House
Price: RM1602 (~S$537.60), inclusive of boat transportation, accommodation, meals, and activities.
Website
5. Live among the indigenous people at Uma Belor Leo Dian Longhouse
Image source: @sarawaktravel
Talk about living with locals and nothing beats a homestay in one of the oldest settlements of Bintulu. While there are many longhouses in Sarawak, Uma Belor Leo Dian would be the longest uninterrupted longhouse with a population of over 700 Kayan people.
Image source: @ucuperoz
While online information may be sparse, you can hit them up at +60 1985 83351 to arrange a homestay at the longhouse. When you're there, strip away all your fears and shyness and dance away to the Kayan social dance, Datun Julut, or learn to make Hong, a traditional handcraft hat.
You'll also get a chance to watch and learn the way locals prepare their meals and lend a hand in the process. So get ready to have your hands, and feet dirty and help extract peppercorns from scratch!
Uma Belor Leo Dian Kayan Longhouse
Address: Sungai Asap, Belaga Sarawak
Tel: +60 1985 83351
Website
6. Cycle to ulu parts of town even mobile service can't reach
Be prepared to take a break from that IG life while you're here, as most parts of Samalaju are so ulu that even mobile service doesn't work!
Mention Samalaju and you may get some confused reactions from the locals at Bintulu who may not even know where that place is. Though the place is mainly known as an industrial park, we found Samalaju Resort Hotel located about an hour's drive away from Bintulu Airport.
For RM 15 (~S$5.10) per hour, we rented bikes from the resort and rode along the roads where we came across a helipad, rows of street-side stalls, and a hidden fringe of land that overlooks the South China Sea!
Don't forget to be kiasi and clad yourself with the helmets provided by the resort as it is easy to lose balance especially if you venture off the main road.
Samalaju Resort Hotel
Address: Lot 132, Block 1, Kemena Land District, Samalaju Industrial Park, 97000 Bintulu, Sarawak, Malaysia.
Tel: +60 86 291 999
Website
7. Stroll along Tanjung Batu at low tide when the sea "parts"
For quick break away from the hustle and bustle of Bintulu Town, we took a 10-minute car ride to Tanjung Batu Beach. While we were there, we were lucky enough to catch the low tides which "parted" the sea, paving out a walkway for us to run from the shore to the little island on the other side. Yes, we were literally island hopping.
Don't plan on relaxing on the rocky islands to watch the sunset though, as the tides heighten quickly to give you just enough time to snap a few photos before you have to run back to the shore.
Tanjung Batu Beach
Address: Tanjung Batu Beach, 97000, Bintulu
8. Suss out the country's exotic delicacies at Pasar Malam Bintulu
There's no denying that an adventure is not complete without trying the country's iconic local delicacies and Pasar Malam Bintulu is where you can get them all. Here was where I had my first Ayam Bontot (RM1/ ~S$0.35) – chicken's butt on skewers.
For those who are not used to eating this body part, you may be taken aback by it's fattiness but taste-wise, the sweet and salty marinade stands out most prominently. Another popular dish to get is the Chicken Feet, which is fried and entirely coated in a sweet sambal sauce that had a nice spicy kick.
Image source: Bintulutown
For the ultimate challenge, look out for Butod, a white and plump sago worm that the locals snack on. Whether it's fried or eaten raw, this is one exotic snack that is definitely not one for weak stomachs!
While most agree with the creamy texture, its taste varies but you can expect something close to chicken or beef. When eating the live worm though, do remember to pull the head out so you won't get bitten by their pincers!
Pasar Malam Bintulu
Address: Shahida Commercial Centre, 97000 Bintulu, Sarawak, Malaysia
Opening hours: Daily, 1PM – 5AM
Getting to Bintulu with AirAsia
Whether you're one that used to spend all your time watching Steve Irwin's documentaries or following Dora The Explorer's adventures, you'll be able to empathise when I talk about the urge of going on a legit off-the-beaten-track trip.
While Bintulu is a town relatively untouched by tourists, it isn't going to stay an undiscovered gem for long, especially now that AirAsia has launched a direct flight to Bintulu, with fares starting from S$34, operating four times weekly – Mon, Wed, Fri, Sun.
AirAsia's Santan Meal (starting from S$4), which we had during our flight.
If you are one of those who cannot stand the idea of paying for airplane food, AirAsia's Santan Meal will be a game-changer. They have a wide variety to pick from, like Emperor Fried Rice, Thai Green Curry with Rice and even Onigiri with Miso Soup, with prices starting from use S$4. We had them on our flights and agreed that the meals were pretty legit.
With these 10 adventures less than two hours away, it's time to dig your trekking shoes out and head there before your friends beat you to it!
---
This post was brought to you by AirAsia.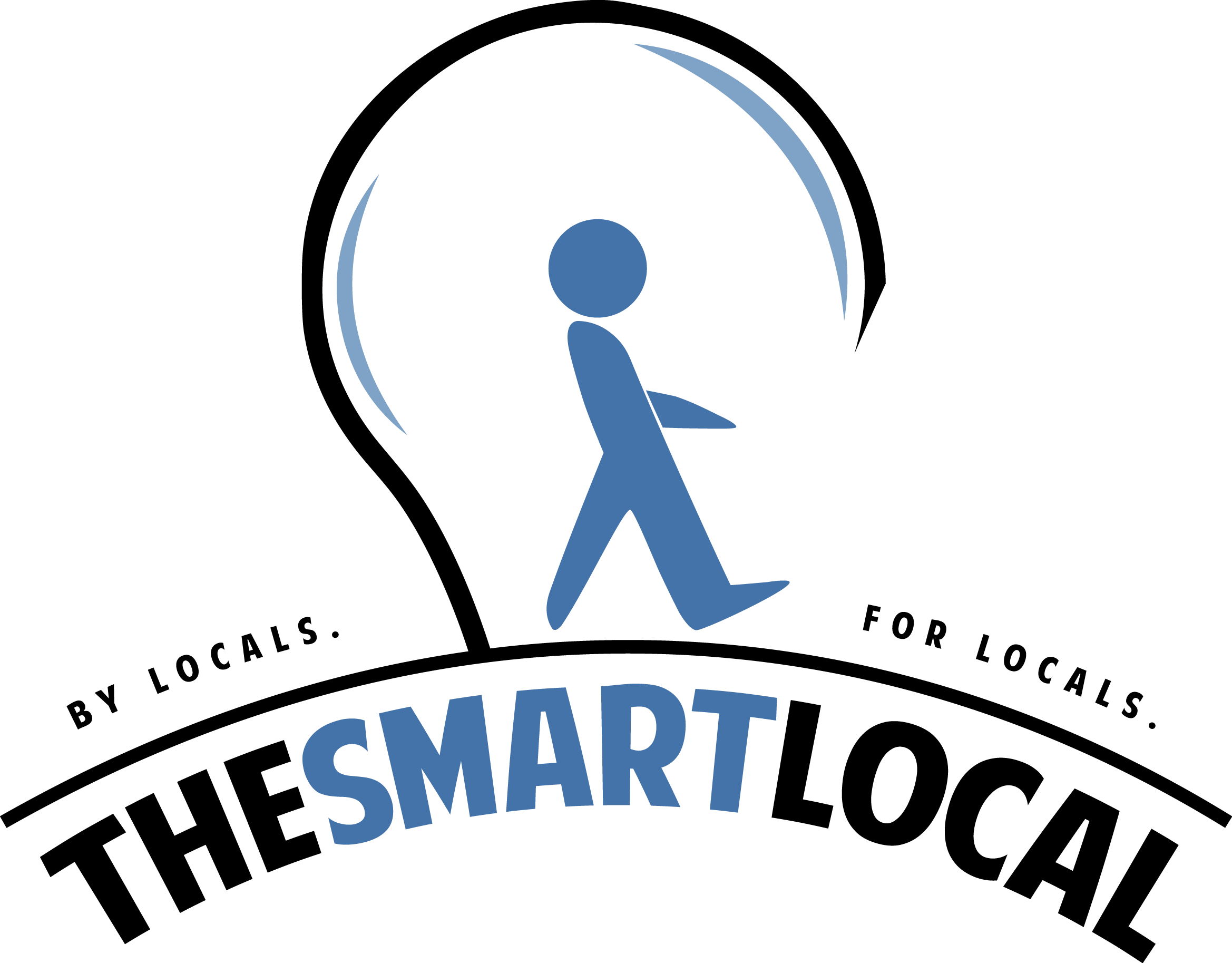 Drop us your email so you won't miss the latest news.