Where to find Sakura in Asia

Adapted from source
Springtime is fast approaching, which means cherry blossom season is around the corner! Think sakura and the first place that pops up in many of our minds is probably Japan – but that's not the only country for your sakura search.
These elusive pink bloomers can be spotted in other Asian countries too, and here's the best part: most of these places are potentially cheaper alternatives to Japan – especially with airfares to Japan jacked up during this ever-popular travel period of spring.
So save yourself some moolah – we've gathered a list of scenic places around Asia to bluff people into thinking you're in sakura-filled Japan.
South Korea
No need to travel too far off the grid – Japan's neighbour has its very own line-up of cherry blossom festivals for hopeful sakura seekers to put on their list.
1. Yeouido Spring Flower Festival, Seoul

Source: @magical_winter
Located in Seoul, the annual Yeouido Spring Flower Festival is the most popular and accessible place to view cherry blossoms in Korea. It features close to 2,000 Korean cherry trees, and visitors can look forward to a beautiful change in atmosphere when coloured lights adorn the area at night.

Source: @if_michelle
The festival takes place by the scenic Han River, making it an ideal spot for couples. So if you're in for a romantic stroll with bae, this is the perfect place for your relationship to further blossom.
Best time to visit: Mid April
Admission: Free
Nearest station: National Assembly (Seoul Subway, Line 9)
2. Jinhae Gunhangje Festival, Jinhae
Bae or no bae, the Gunhangje Festival in Jinhae is a place to visit for the ultimate sakura experience. Close to Busan, this is the largest cherry blossom festival in Korea, lasting 10 days. Expect gorgeous art installations, carnival stalls and even military parades while you're there – our favourite would be the colourful floats you can watch bobbing along the stream.

Picture perfect: wait for a gust of wind that'll send petals flying around everywhere. Source
You wouldn't want to miss the trains that go by the functioning tracks – it's the perfect opportunity to capture shots that'll look straight out of a Japanese anime!
There are various ways to get to Jinhae from Seoul:
KTX Train to Busan (no zombies included): Takes 3-4 hours, and costs around 25,000KRW (about S$30)
Domestic flight from Seoul to Busan: Takes 1 hour, and prices start from around S$90.
Intercity bus from Seoul: Takes 5 hours.
Jinhae can also be reached directly via bus from Busan, which runs every 15 minutes, costing around 5,100KRW (about S$6). The journey takes around 45 minutes to 1 hour.
Best time to visit: Late March – Early April
Admission: Free
3. Gyeongju Cherry Blossom Marathon, Gyeongju
Fitspo freaks, we've just found the best way for you to enjoy springtime: a marathon. It's survival of the fittest with Gyeongju Cherry Blossom Marathon, an annual run that takes place in the coastal town of Gyeongju, also a UNESCO World Heritage Site.
Runners can participate in full, half, 10km or 5km courses. This run isn't for the faint-hearted either – the entire course spans 42km! Well, at least that'll give you ample time to appreciate the splendour of the cherry blossoms at their peak.
Register for the marathon here.
Best time to visit: Late March – Early April
Have another city in mind? Here's 2017's forecast for Korea's cherry blossom season across the country:

You can expect similar dates for 2018, but keep your eyes peeled for future updates! Source
Taiwan
4. Alishan Forest Recreation Area

Source: @ashley.tu312
If you find yourself in Taiwan during spring time, Alishan Forest Recreation Area is your best bet for sakura hunting. About 2.5 hours away from Taichung City, this is one of the most popular places to catch sight of cherry blossoms in Taiwan. But you gotta be quick – only 16,000 visitors are allowed to visit Alishan Forest Recreation Area a day!
Alishan's sakura season features a variety of species, like Yoshino, Formosan and Takne cherry trees.
Best time to visit: March and April
Admission: NT$200 (about SGD$9)
5. Wuling Farm, Taichung
Picture this: you're camping under the stars, getting toasty around a fire, all while sakura petals flutter around in the breeze. If this sounds like the perfect dream, Wuling Farm is the place to make it reality.
Situated in Taichung City, you can get here from Taipei via High-Speed Rail (1.5 hours) or directly by bus (4 hours). Make sure to reserve your tickets in advance – entry is limited to 6,000 people a day.

Source: @clairolkero
Don't worry if you've missed your chance this year – 2018 is expected to have a better flowering rate, due to Taiwan's recent weather conditions affecting the blooming of cherry blossoms.
Best time to visit: Late February – early March
Admission: NT$730 (around S$30) for the bus from Taipei to Wuling Farm
Vietnam
6. Tet Festival, Hanoi
Join in the festivities at Hang Luoc Flower Market, which is only open once a year during Tết, Vietnam's Lunar New Year. Mingle with the locals along rows of beautiful peach blossom shrubs. Can't bear to leaf them behind? You can even get yourself a branch to bring home.
Fun fact: it's all about being pretty in pink here – the Northerners prefer peach blossoms, known as hoa đào, which come in hues of pink or red. Houses in the South however, are usually decorated by yellow apricot blossoms.
Best time to visit: Mid February
Admission: Free
7. Ly Thai To Park, Hanoi
Carry on the celebrations at Hanoi's annual Cherry Blossom Festival, which marks the cultural exchange between Vietnam and Japan. 150 cherry trees will be on display at Ly Thao To Park, and there'll even be traditional art performances by Vietnamese and Japanese artists.

The festival is also set to take place earlier in 2018, in order to include the vibrant Nhan Tat peach flowers in the event. Source
Best time to visit: March 10 – 12 (Dates may vary from year to year)
Admission: Free
China
8. Zhongshan Park, Qingdao
Apart from plastic bags full of beer and grilled starfish, the quirky city of Qingdao also brings sakura season to town every March and April.
Prance your way down Sakura Road at Zhongshan Park, where over 20,000 cherry trees await to fulfill all your anime fantasies – well, maybe with petals flying into your mouth instead of the love of your life running towards you in slo-mo. But hey, no one's complaining!
Zhongshan Park also comes with a theme park, ski-lifts and even a zoo, making this spot a must-go if you pay Qingdao a visit.
Best time to visit: April – May
Admission: Free
9. Gucun Park, Shanghai
If there's anything better than one flower season, it's two. Gucun Park not only hosts Shanghai's Cherry Blossom Festival in spring, but also the Plum Blossom Viewing during wintertime.
And when in Shanghai, do as the Shanghainese do. The park is a hit with the locals – so join them on a morning stroll through the 7 gardens of Gucun Park, the largest suburban park in the city.
Best time to visit: Mid March – Early April
Admission: 20¥ (about S$4)
Nearest station: Gucun Park (Line 7)
10. Yuyuantan Park, Beijing

Source: @tthitiwatt
With close to 2,000 cherry trees of over 200 species, Yuyuantan Park's Cherry Blossom Festival gives Beijing a shot at its own Japan Hour. The park is famous for boating, where paddlers can get unobstructed views of the Summer Palace. Catch sight of other blossoming trees during the festival too, such as peach blossoms and tulips!
Best time to visit: Late March – Mid April
Admission: 10¥ (about S$2)
Thailand
11. Khun Chang Kian, Chiang Mai
Ah, Thailand. The land of tom yam, sakura and cheap shop- hold up. Sakura? That's right, friends. Nestled up North within Chiang Mai's lush countryside is Khun Chang Kian, an agricultural site that hosts Thailand's very own sakura season.
Don't forget a scarf – Khun Chang Kian is a popular destination to visit during Thailand's colder season. Once you're done frolicking around flower petals, head over to the on-site coffee plantation to have a nice cuppa joe to keep you warm.
Here's something else that'll have you feeling warm and fuzzy: Travelling to Chiang Mai won't burn a hole in your pocket. Enjoy return flight rates under S$200 – just make sure to book your tickets ahead of time!
Getting to Khun Chang Kian is quite an adventure too. From narrow dirt roads to mountainous terrains, this is the ultimate destination for the true-blue cherry blossom hunter.
Best time to visit: Mid January – Early February (Full bloom in Late January)
Admission: Free
Alternatives to Japan's sakura season
2017 may have just started, but that doesn't mean planning for next year's getaway should wait. And while Japan will always be the reigning Sakura Champion, we can't deny the beautiful options other countries have to offer. So go ahead and add some spring to your step – the cherry blossom heavens await!
As for you lucky ones travelling to any of these cities this spring, time to whisk yourselves away to your not-so-secret versions of 'Tokyo' – paiseh nevermind lah, we promise we won't tell. 😉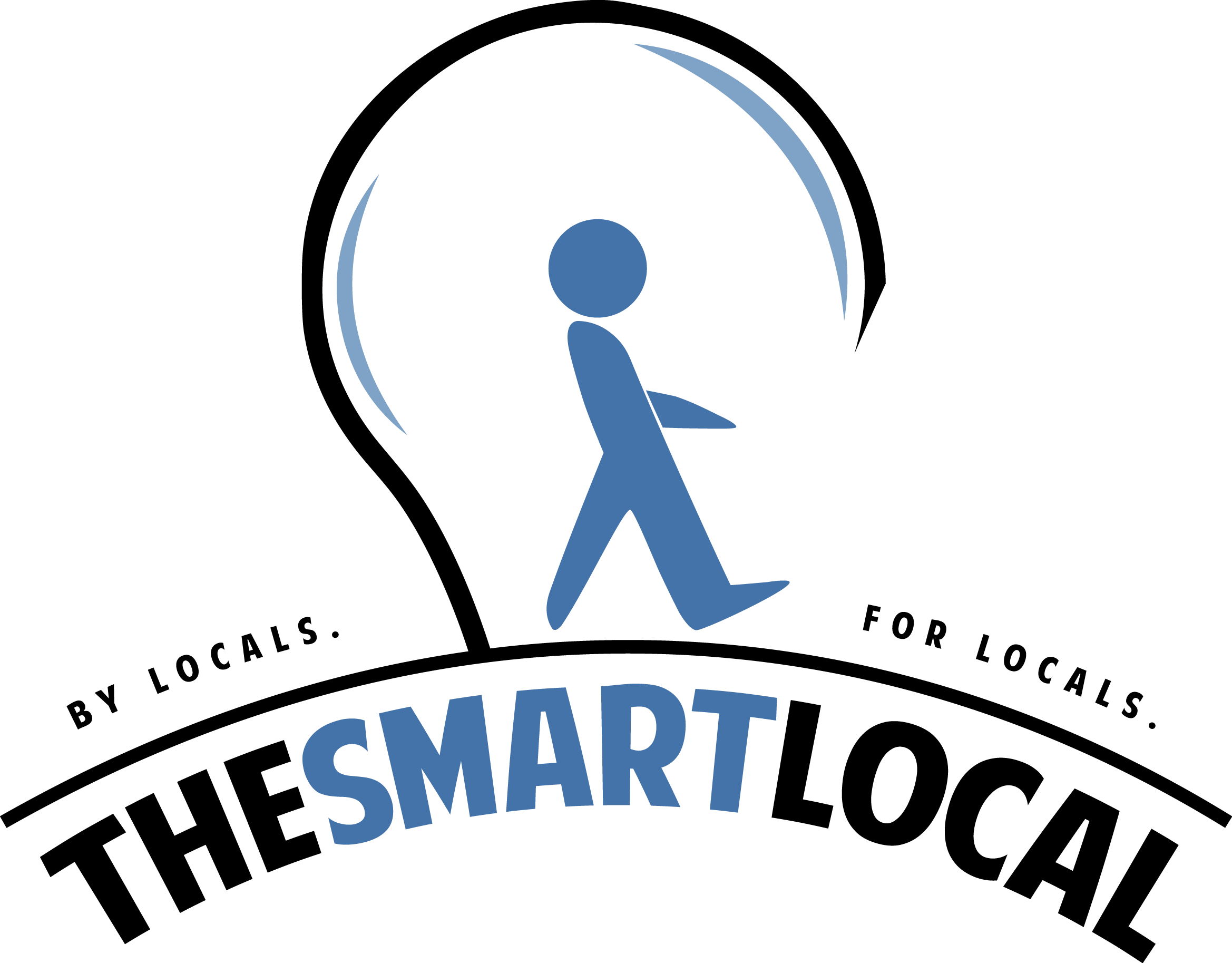 Drop us your email so you won't miss the latest news.