Hipster China
Polluted air. Congested roads. Fake goods. If not the great wall, these are things we can crudely name offhand about China.
My time in Beijing and Shanghai did little to change that. In the chilly autumn of 2012, I stuffed my face with hot dumplings, and had my cheeks pinched by an overzealous shopkeeper. "你好可爱! (you're so cute)", she exclaimed with a passion. I left thinking that was China in a nutshell, and that she must have been desperate for me to buy that coat.
But somewhere between the 2 big cities lies Qingdao – a city too often glossed over. On paper, she's known for the famous Tsingtao beer, European architecture and coastal views. In practice, you have my full attention at "beer".
No more spoilers. Here're 12 things to do while you're in Qingdao!
1. Drink fresh Tsingtao beer out of a plastic bag
Qingdao is possibly the only country that serves beer in plastic bags. We're not even talking about the miniature bags you tapau your Teh-O in. They're the large carriers like the ones from NTUC!
Story has it that brewery workers were once paid with booze (!!!), so it has more to do with heritage than novelty. Today, you can get a pint along Beer Street in flavors like apricot and blueberry. It costs only 15RMB (S$3), and will make you regret all the times you've ever paid $28.50 for Erdinger at Zouk.
Each bag of beer is served with a straw. You could empty the bag into glasses if you wish, but that's like eating pizza with a fork and knife. It's terribly unfun and you will be judged.
Address: Dengzhou Road, Shibei District
Dengzhou Road is a stretch of bars and seafood restaurants, where the flagship Tsingtao Brewery Museum lies. As much as it's iconic, there's nothing exceptional so I'd recommend giving it a miss.
2. Tour the German Prison that once held Chinese communists captive
You would think this castle imprisons a certain German princess with magnificent long hair, fine as spun gold. You're not entirely wrong. It was indeed a place of imprisonment and torture when Qingdao was a German colony.
Expect gruesome photographs and torture equipment from the yesteryears. Dimly-lit walkways lined with doors on both sides. Peepholes for intermittent glimpses into identical cells, each one just as hauntingly hollow as the last.
If you were a famous man, you get a special room dedicated to your biography!

Fingerprint archives
Much of the architecture feels unprocessed, though I didn't fancy the wax figures very much. They're creepy and fake, and has a way of 'de-legitifying' everything.

Japanese water dungeon
The prison basement takes the cake. There were no wax figurines, and the torture chambers force you to imagine just how harsh it must have been to be a subject. At the risk of sounding sadistic, it was my favorite part of the museum.
It moved me to think that the grounds we stood on have seen 3 pivotal regimes in Qingdao – German, Japanese, and the Kuomintang. How beautiful and tragic at the same time.
Address: 23 Changzhou Rd, Shinan District
3. Get whisked away to Tokyo at Zhongshan Park
Every April and May, Qingdao gets its very own Japan Hour at the Cherry Blossom Festival. Throngs of visitors flocked to Sakura Road to bask in the ephemeral beauty of over 20,000 trees. One can only imagine the number of pictures we've photobombed here.
Contrary to what the internet is showing you, not a single soul was spotted kicking the tree trunks. Once in awhile when a violent breeze sweeps, showers of pink petals would fall and make everyone very happy. The moments after would be spent below the delicate crowns, eagerly awaiting the next gust of wind.
The park also has a theme park, zoo, and cableways to Taiping Shan where the Qingdao TV Tower is located. Unless you have a thing for observatories, skip this because it's a straight-up tourist trap. We made the mistake so you don't have to.
No matter the season, the park is kept alive by its flower varieties like peonies and tulips, and festivities like the Summer Lantern Festival. Cherry Blossom festival or not, a trip here is mandatory.
Address: 28 Wen Deng Road, Shinan District
4. Step into a Spirited Away-esque film set at Pichai Yuan
Within Pichai Yuan (Firewood Court), the fast-moving world outside eludes us. We wove through one adjacent walkway at a time, alternating between the animated frames of Spirited Away and the film set of an old-world soap opera. She was a charming displacement that didn't belong in this era.
Teashops and touting streetside hawkers now inhabit the same grounds where poets and storytellers made a living 2 centuries ago. Tourist trap or not, its facade overflows with enough character to make you overlook its commercialized edges.
It was also here where my digestive system was first acquainted with starfish and scorpion. The starfish tasted like the meat of a crab that has lived in an ocean of green tea and only fed on seaweed. Surprisingly, the scorpion was easier on the palate. It just felt like a bunch of thick, fried prawn shells.
The shopkeeper told me scorpions are good for pimples, but I have since failed to find internet sources that concur. Whatever. I'll come back for the baby pupa when it stops being so gross.
Address: 16 Hebei Road, Qingdao Old Town, Shinan District
5. Stroll the shores of a bathing beach at low tide
Creatively named No. 1, No. 2 and No. 3, the bathing beaches are set against skyscrapers and high-rise buildings. It's very much like the Gold Coast of the east.
On a vast expanse dotted with people, an elderly woman knocks stubborn shells off the rocks with a spade while her granddaughter watches. Couples take the long, slow walks romantic movies are made of. A man earnestly holds out a handful of breadcrumbs to a massive flock of seagulls clumsily battling the strong winds.
Nothing spectacular ever happens, but it's soothing to watch the locals engrossed in their own worlds. People were even diving in this weather! Seriously. What are their bodies made of?
I still don't know why it's called a bathing beach, seeing as how not a single soul was showering. (Not that I hoped there would be.)
6. Attend a letterpress printing and paper-making workshop
A place has maximum hipster quotient when 1. you can't find anything about it on Google and 2. your taxi driver is angsty because he doubts your destination exists.
Creative 100 is obscured behind an ulu alleyway where locals do not frequent and birds do not spawn. Our first stop was Letterpress – a traditional crafting workshop.
Along with gunpowder and compasses, paper-making and printing techniques are among ancient China's 4 greatest inventions. I dozed off to this dreary narration in Secondary 1, but history is exponentially more exciting in the presence of a million iron stamps and a machine that's 4 times my age.
Letterpress printing
The concept is simple on paper (pun so wholeheartedly intended), but it's a real test for people with short attention spans.
1. Pick out the alphabets and characters from the stamp library
2. Arrange them in a laterally inverted fashion
3. Fill in the empty spaces (my favorite part)
4. Sponge some ink over the grooves
5. Press a paper over the stamps
Step 2 was a major pain in the abdomen that took 3 screw-ups to perfect. Having been born and bred among some of the world's fastest walkers, I find it takes herculean effort to sit down patiently and see it through from start to end.
While it was painstaking, in an age of touch-screen keyboards and laser printers, there's a certain calmness to be sought in such primitive routines.
Paper-making
What's more hipster than fashioning wallets out of paper? Making your own paper.
As a kid, I learnt that paper comes from trees. Who knew I would one day soak my hands in tauhuay-like pulp, and feel the pounded bark and hemp between my fingers?
The process is even simpler than letterpress printing. You dip the screen beneath the water surface, gently sift it so all water escapes, leave it to dry for a day and voila! It's done.
The average lifespan of your A4 printing paper is a hundred years, but this lasts twice as long! This means your creation will outlive you, and you can have a sheet of cotton paper as your legacy.
Address: 100 Nanjing Lu, Shinan District
At Creative 100, you'll also find this bookstore/coffee joint and a Harry Potter themed cafe called Horcrux. This is the perfect place to get souvenirs that aren't tacky fridge magnets that your friends have to pretend to like.
7. Go cafe-hopping along the Coffee & Tea Art Street
Consider Minjiang Road the Tiong Bahru of Qingdao. The coffee & tea art street is littered with cafes furnished in a Mediterranean style, some of which are owned by Koreans who settled in the city. Fun fact: you can sail from Qingdao to Seoul in 17 hours!
Especially noteworthy is XRAY Coffee, a double-storeyed cafe where Shibuya toast costs only 30RMB (S$6). That's a third of its price back home! *side-eyes Dazzling Cafe*
Honestly, the cafe offerings aren't that much different from Singapore's. But as a nation that treats cafe-hopping as a legitimate sport, it's our duty to come here and exploit the SGD/RMB exchange rate.
8. Explore the super hipster Qingdao Old Town on foot
The old German town is littered with heritage buildings from as early as 1930s, like the Governor's Mansion and St. Michael's Cathedral. These landmarks are open to the public, but few tourists actually enter them. They mostly come here to camwhore with the landscape.
We stumbled upon Da Xue Lu, and followed a trail of slow tunes into a tiny quarter packed with chapalang thingamajigs, like vinyl records and collectible playing cards. You can also buy used notebooks and stamps, for purposes only a true hipster will know.
Further down the stretch is a quiet cluster of cafes, and this French-style number was our pick. The world needs more simple pleasures like refuelling outdoors on a beautiful day in spring, and discovering what rose milk tea is for the first time.
9. Bask in the old-world allure at Badaguan Scenic Area
Badaguan is a neighborhood of European-style villas that used to be the Germans' residences. Greek, English, French, Russian, Dutch – you name it. This district is, hands-down, the most photogenic part of Qingdao. Within an hour, we spotted at least 25 couples taking their wedding photos here.
Imagine walking through a private estate like Serangoon Gardens, except the landscape is ever-changing. You can be standing before a gothic church right at this moment, but suddenly find yourself surrounded by quaint Danish cottages. It's as if theater elves camped and hurriedly assemble new sets wherever we went.

Source
In this episode of MTV Cribs, Chinese history buffs can also pop by Chiang Kai Shek's former residence. The Hua Shi Villa was closed for maintenance when we visited, but is usually open for viewing. Try seeking out the secret passage out to the sea!

Brighton beach of Qingdao
10. Wipe out all the street food at the Taidong night market/ WHAT TO DEVOUR
Taidong night market runs everyday from 5-11pm, kinda like the ones you'll find in BKK. Forget the shopping here, it's not great and you're better off ordering from Taobao. The main guy here is the food!
I wasn't expecting China's street food scene to have a color of its own, like Taipei's and Seoul's, but gluttony surprises are always welcomed with open arms and ravenous mouths. Here're 5 worthy contenders for your tummy space, a quick run-down ranked from best to magic.
#5. Skewers
Charcoal-grilled chunks of chicken, pork, beef, and sotong that goes for dirt cheap. Seasoned with what is possibly a combination of chili powder, tamarind bits and pixie dust. The exemplary satay that sets the benchmark for all satays. 10/10 recommend.
#4. Taiwanese sausage
Redeemer of all the Taiwanese lap cheongs that have ever disappointed me (why are they sweet?) (that's not normal) (fake sausages). Tender and juicy with a natural sweetness, cut by the spiciness of a raw garlic clove. Changed my perception of lap cheongs forever.
#3. Beef hand-pulled noodles
The mother of all U-mian, done to the al-dente grade of hand-pulled noodles. Irregular strands of springiness bathed in a rich, spicy beef broth. Best inhaled in the cold. Will bring your mortal being back to life when you're into the 33rd hour without sleep. #truestory
#2. Suan la fen
Oh, you glorious bowl of mostly unidentifiable things. Chinese equivalent of oyster mee sua consisting of tang hoon, enoki mushrooms (!!!), clams, and…other stuff. A mala explosion of textures in your mouth and potential havoc in your tummy. Impossible to ignore once your eyes meet this:
#1. *BOMBASTICATZ CHEESE CHICKEN CUTLET*
We thought it was a liu sha chicken cutlet, only to have our minds collectively blown by our proudest, most serendipitous find in Qingdao. Spawn of the Taiwanese XL chicken cutlet. Luscious chicken thigh meat that parallels a McSpicy's patty, fried to a thin crisp skin and impregnated with CHEESE. Every lactose-intolerant human's regret. All liu sha creations must now live in the shadow of this glorious creation.
Where To Stay
We stayed at Villa Inn No. 21 Seaside Villa, a country-style boutique hotel atypical of the towering concretes in Qingdao. It is tiny, but it has character.
The villa is a bundle of surprises, like the lack of an elevator and a Japanese-style room that was completely legit. Of all places, it was here where I slept on a futon for the first time.
You won't find the swanky amenities of 5-star hotels, but that's more than made up for with its cosiness and hospitality. The seaside location comes with some inconvenience, but it also meant we had an abundance of fresh air. It was the perfect base camp for our daily expeditions.
Scoot to Qingdao
Scoot flies to Qingdao in about 5.5 hours. I've only ever flown on budget carriers to the likes of Bangkok or Bali, because the thought of being confined in a small aircraft for anything longer than 2 hours scares me. Also, the butt-or-crotch struggle gets super real.
I was INFINITELY relieved that it was a double-aisled dreamliner. The seats had ample legroom that compares with full-fledged airlines, which made this long-limbed human very happy. *Proceeds to cross legs in 472 positions* If you're traveling with your folks, definitely keep this in mind.
Scoot flies to Qingdao 5 times a week. We departed in the wee hours of the morning, and touched down shortly after the sun rose over Qingdao with an entire clear day ahead of us. A perfect schedule for the chiongster traveler who wouldn't let a single waking minute go to waste.
The European city that doesn't belong
Before this trip, I only knew Qingdao as the green can of beer in my grandfather's study. Alas, the supposed booze-seeking pilgrimage unveiled a side of China that had been spectacularly displaced.
It was almost disorienting, how little Qingdao resembled the China we've spun in our heads. Romanesque architecture took the place of oriental temples. Traffic was child's play compared to the big cities, and the air was fresh as a mountain top's. With the little we found online, we drafted an itinerary only to be flung into the great unknown.
Some of life's grandest things are hidden. The world wonders and UNESCO sites are glorified, its icons liberally splashed across magazines and papers. But how much beauty have we let slip simply because not enough people stopped to look?
The pleasure's all mine to have seen her before the rest of the world does.
---
This post was brought to you by Scoot.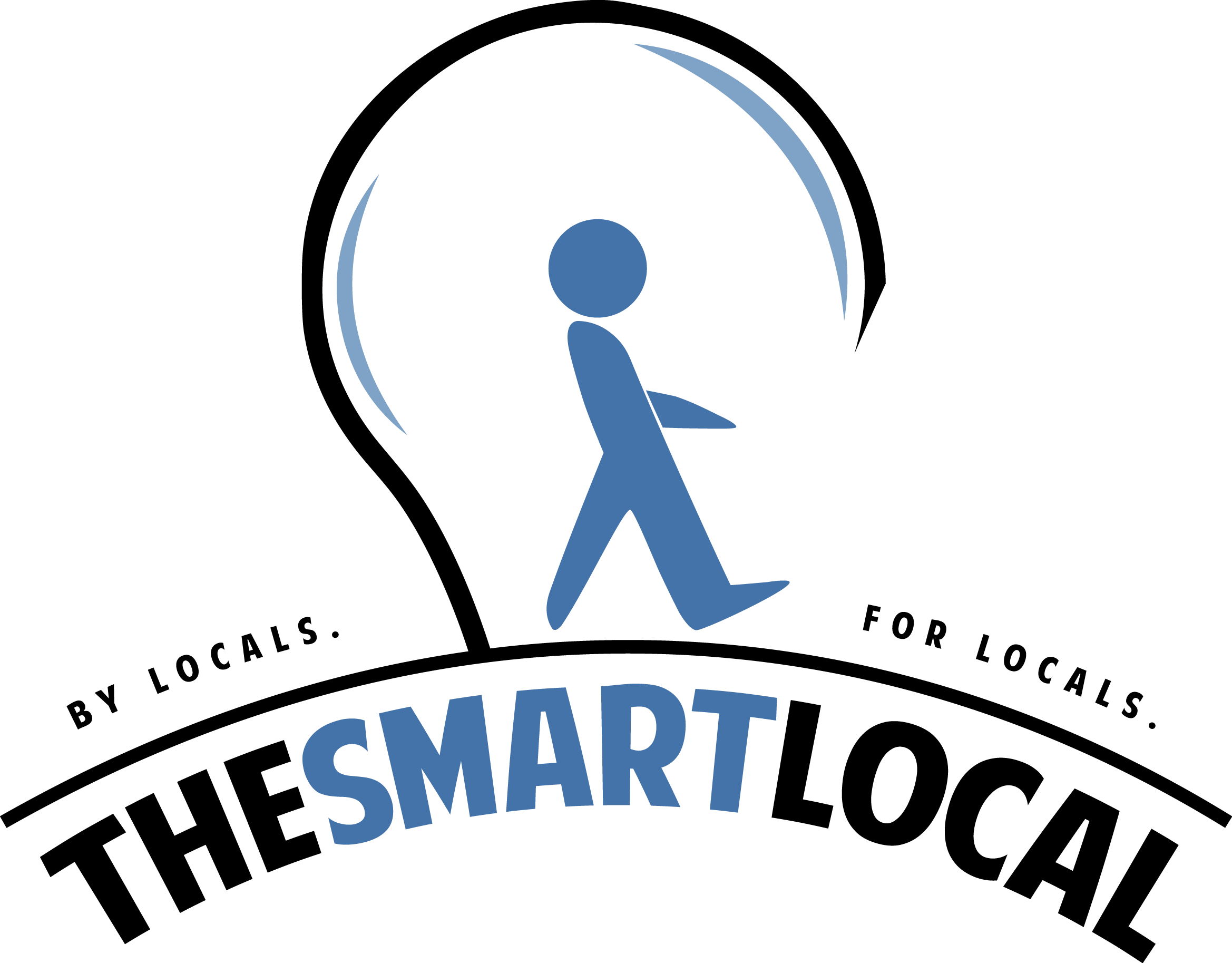 Drop us your email so you won't miss the latest news.